This post may contain affiliate links. This means I may make a small commission at no additional cost to you when you make a purchase. Find out more in the Disclosure Policy
Easy Baked Chicken Legs are seasoned with simple spices and a homemade sweet and tangy homemade barbeque sauce. The sauce is the flavor sensation of this recipe. Made with ingredients right from your pantry, this simple sauce is full of rich smokey flavors. Roast chicken legs with spices for those picky eaters.
Plain or covered in a sweet and tangy barbeque sauce, these easy roasted chicken legs won't last long.
These roasted chicken legs are great any time of year, from the icy cold winter days to the hot and humid days of summer when you would rather not be outside.
It's easy to grab a bottle of premade barbecue sauce from the store.
But when you make a homemade sweet and tangy barbeque sauce you can tweak the ingredients until you get the right mix of sweet, spicy, and tangy flavors that will be yours alone.
Ingredients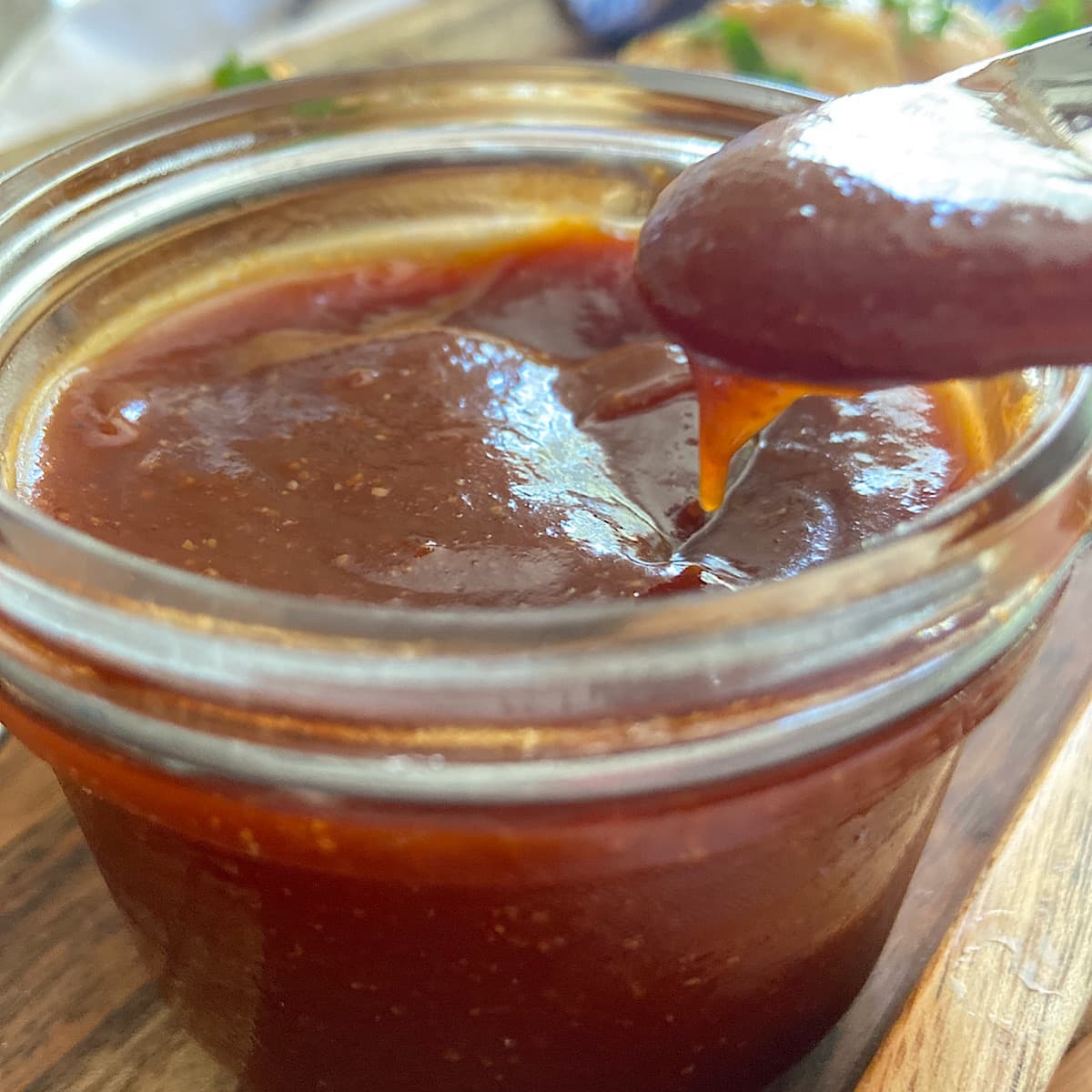 How to Make Easy Baked Chicken Legs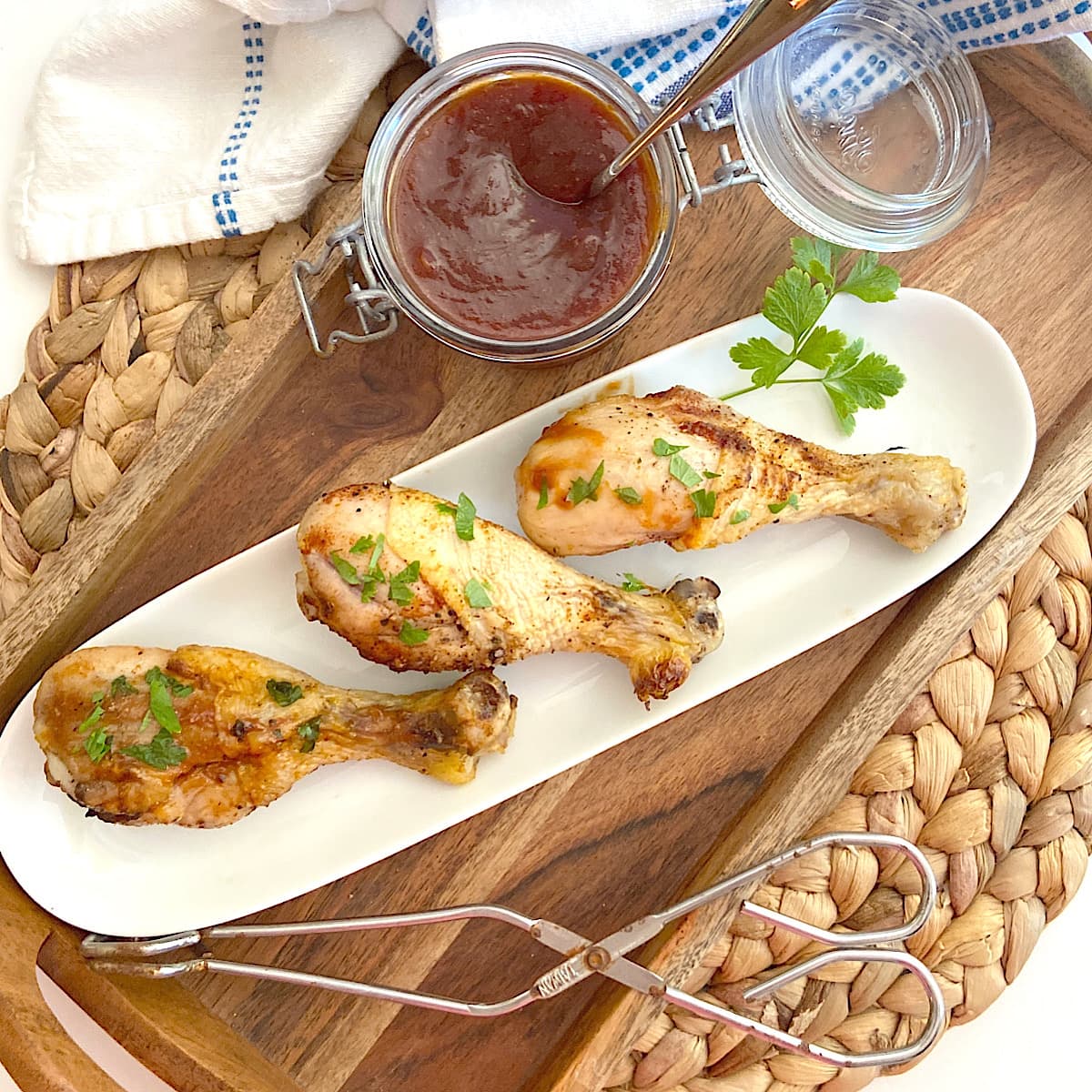 This easy recipe is about roasting the chicken legs in a hot oven and the spices that add flavor. Then topped with a richly sweet, spicy, and tangy homemade BBQ sauce.
Step 1 Preheat oven to 475F.
Step 2 Cover the sheet pan with a layer of aluminum foil. This will protect your pan and make for easy clean-up. Add a rack to elevate the chicken legs.
Step 3 Place chicken legs on rack. Sprinkle legs with salt, pepper, garlic powder, and smoked paprika.
Step 4 Roast legs for 20 minutes. Turn the legs and continue to roast for 10 minutes until the internal temperature of the legs reaches 165F.
Step 5 Next, switch the setting to high broil. Heat for 5 minutes to crisp the skin. Turn the chicken, apply sweet and tangy barbecue sauce, and heat for 3-5 minutes. Watch closely.
Cooking Tip: Make sure your legs on done to perfection with a temperature probe. #ad This helps eliminate dry, overcooked chicken. Check the leg temperature in the thickest part of the meat next to the bone. I use one like this.
How to Store Barbeque Sauce

The roasted chicken legs are best right out of the oven. If there are any left, store them in a covered dish for 2-3 days.
What to Serve with Easy Baked Chicken Legs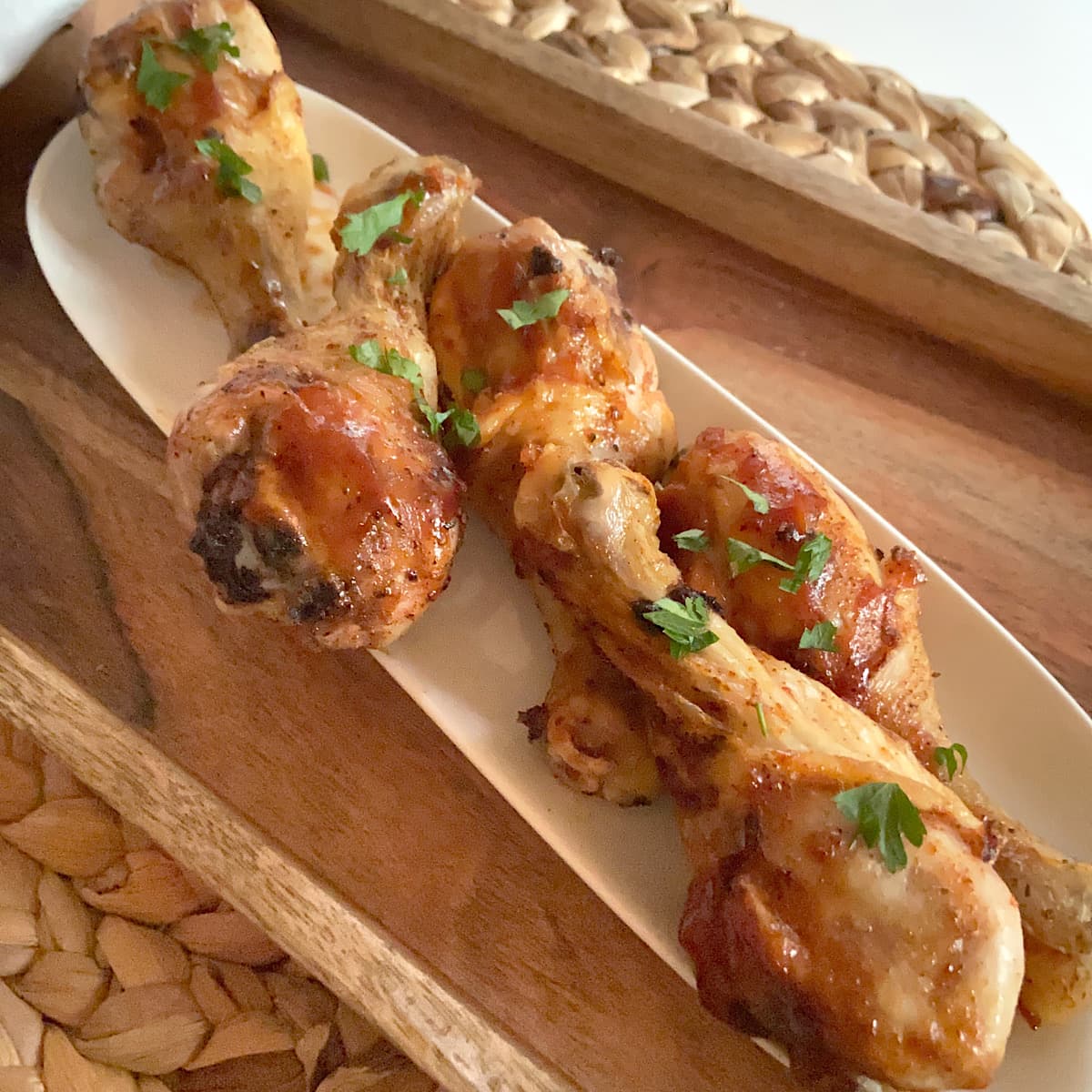 These tasty Baked Chicken Legs are great with a green salad dressed with extra virgin olive oil and balsamic vinegar. You might also serve Roasted Acorn Squash, Easy Broccoli Slaw Recipe, or Vegetable Couscous Salad.
Looking for more chicken dishes? Check out my post on Easy Healthy Chicken Recipes. Chicken entrées are made with simple healthy ingredients and ready in less than an hour.
Other Recipes You Might Enjoy
---
September 2021: post and recipe card updated with recipe tips and instruction details. Images updated.