This post may contain affiliate links. This means I may make a small commission at no additional cost to you when you make a purchase. Find out more in the Disclosure Policy
This Healthy Curry Dip Recipe has a unique savory flavor that compliments vegetables and crackers. A fresh take on the standard vegetable dip. This recipe is so easy to make ahead of your party or holiday meal.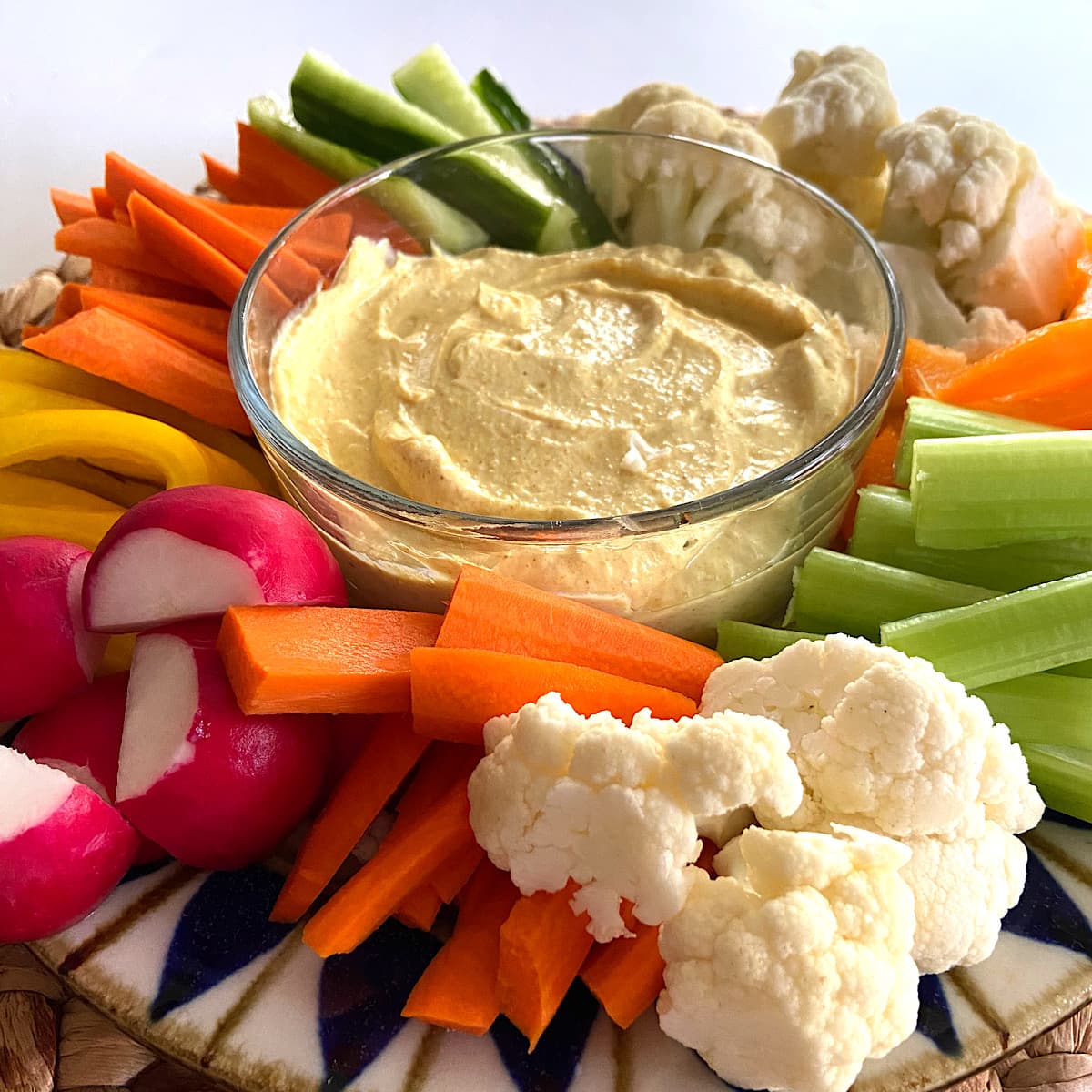 This simple curry dipping sauce uses just a few ingredients that produce a unique flavor. Healthy ingredients including curry powder, Greek yogurt, and EVOO set the stage for this flavorful dip.
Serve it along with a variety of other healthy appetizers.
Ingredients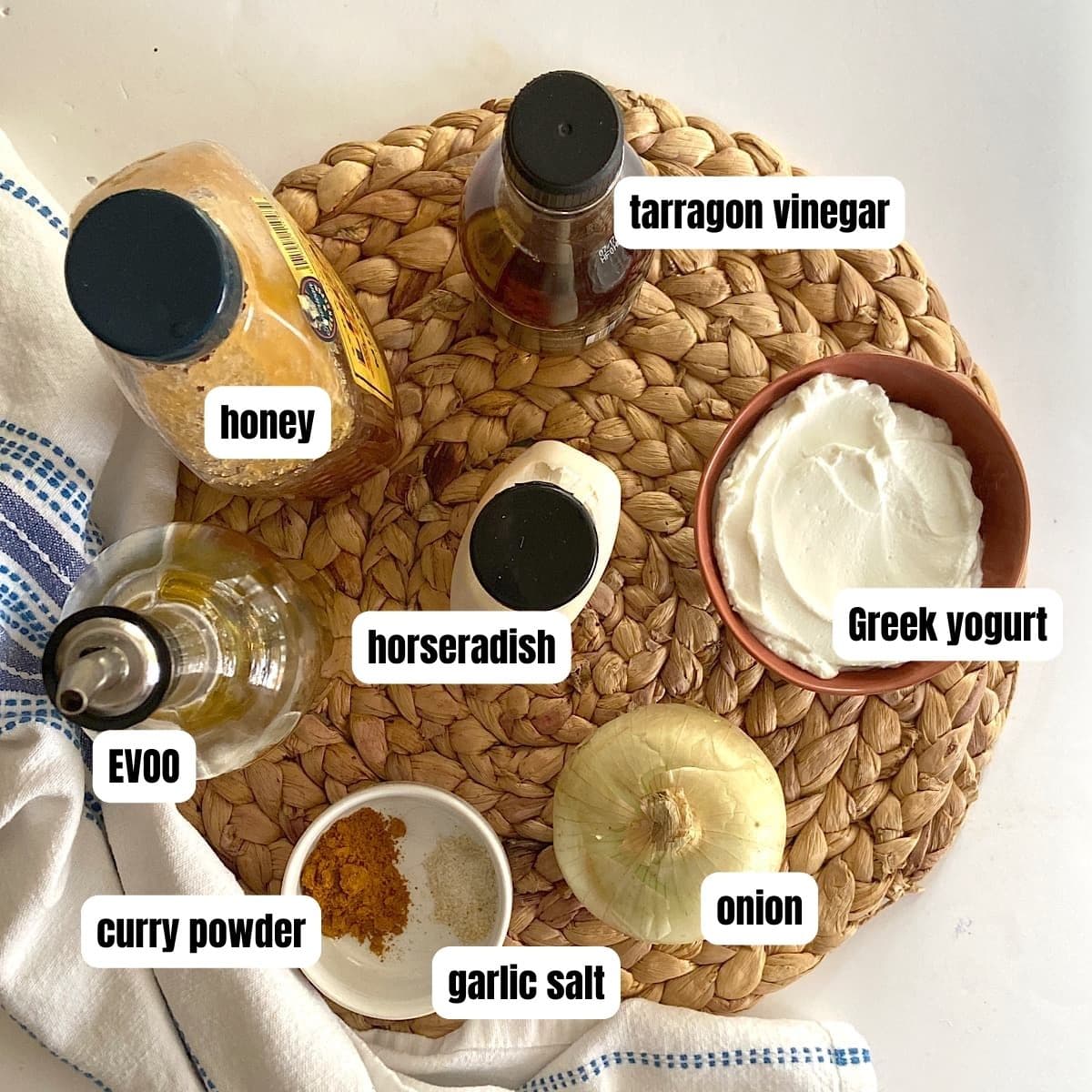 Instructions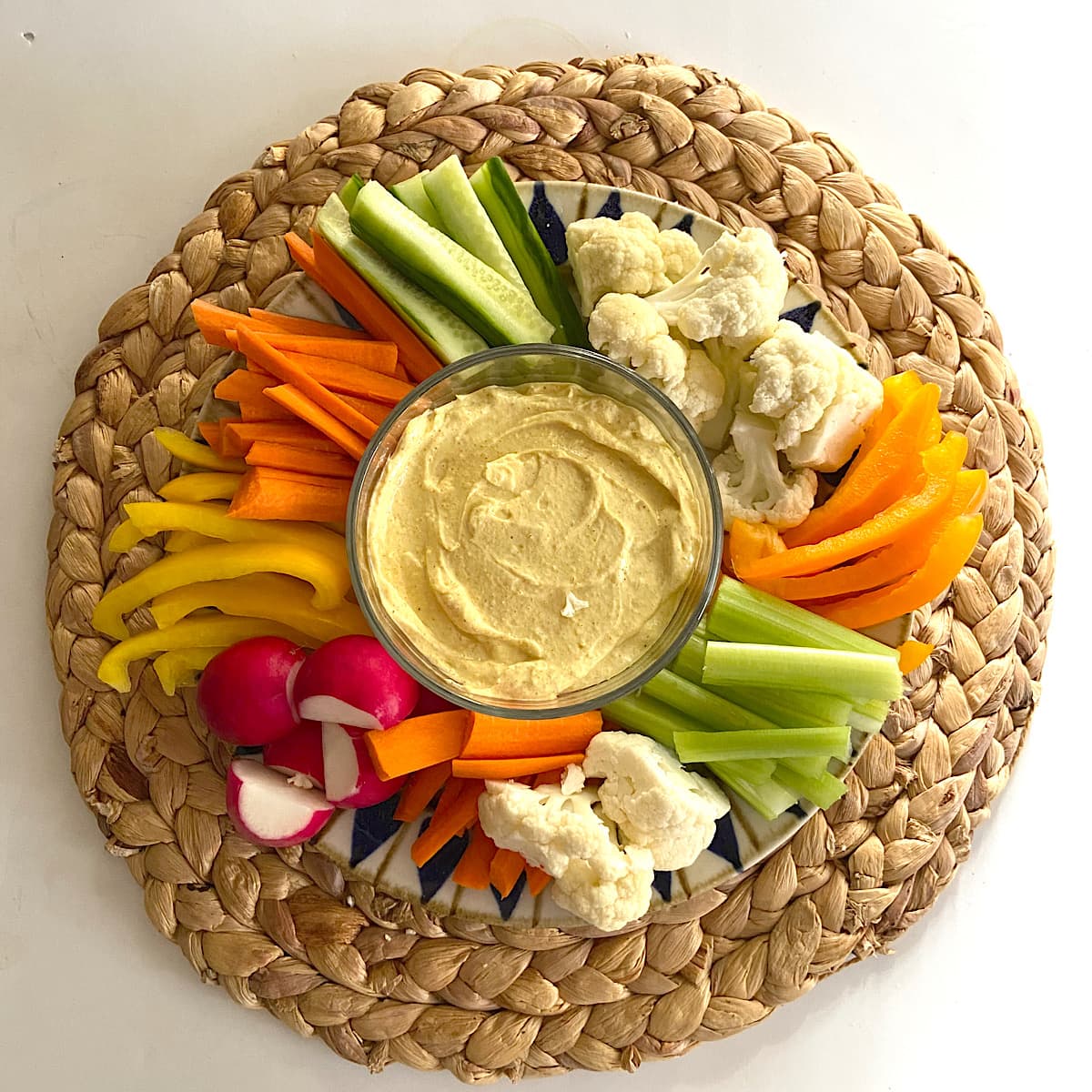 Step 1. Whisk together EVOO, honey, and tarragon vinegar in a large glass mixing bowl.
Step 2. Whisk in Greek yogurt, horseradish sauce, curry powder, grated onion, and garlic salt.
Step 3. Store dip in an airtight container and refrigerate for at least 2 hours or overnight. Stir before serving with chopped vegetables.
Frequently Asked Questions
What is Curry Powder

Curry powder is actually a mixture of a variety of ground spices and herbs including turmeric, coriander, cumin, cardamom, black pepper, ginger, and fenugreek.

It adds an earthy and savory flavor to dishes.
What are the Health Benefits of Curry

Curry powder's mixture of spices and herbs when consumed regularly as part of a healthy diet may have beneficial health benefits including:

~anti-inflammatory effects, from turmeric, and coriander

~improved heart health, from decreased cholesterol and triglyceride levels, as well as lowered blood pressure and better blood flow to the heart

~anti-oxidant effects from quercetin, curcumin, lutein and others which helps combat free radicals in the body limiting damage and the inflammatory cascade.

Other benefits from regular ingestion include better blood sugar level, feelings of satiety, and overall better digestive health. In addition, it has been studied and found to have antifungal and antibacterial effects, as well as supports brain health.

The key to taking advantage of these benefits is to include curry powder regularly in your diet by seasoning your recipes with curry powder. The potential benefits are part of an overall healthy diet and lifestyle.
What to Serve with Curry Dip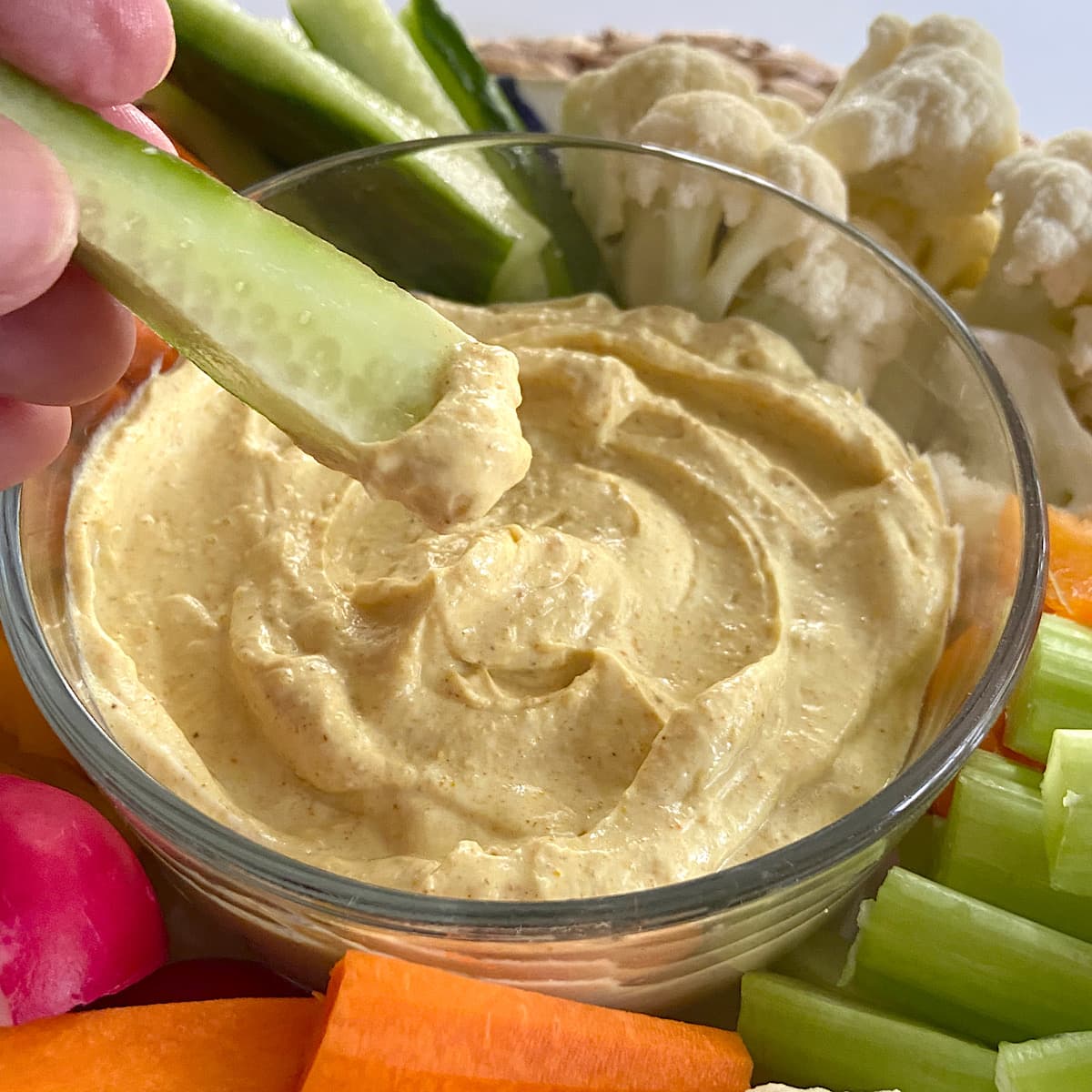 Serve this savory curry dip recipe with various chopped vegetables such as celery, carrots, cauliflower, radishes, bell pepper, and cucumber.
Other Healthy Appetizers for You
---