This post may contain affiliate links. This means I may make a small commission at no additional cost to you when you make a purchase. Find out more in the Disclosure Policy
Easy Smashed Avocado Toast with Egg is a special breakfast treat. Made with whole grain bread, creamy avocado flavored with onion, garlic, tomato, and spices, and topped with an over-easy egg. So easy and so good.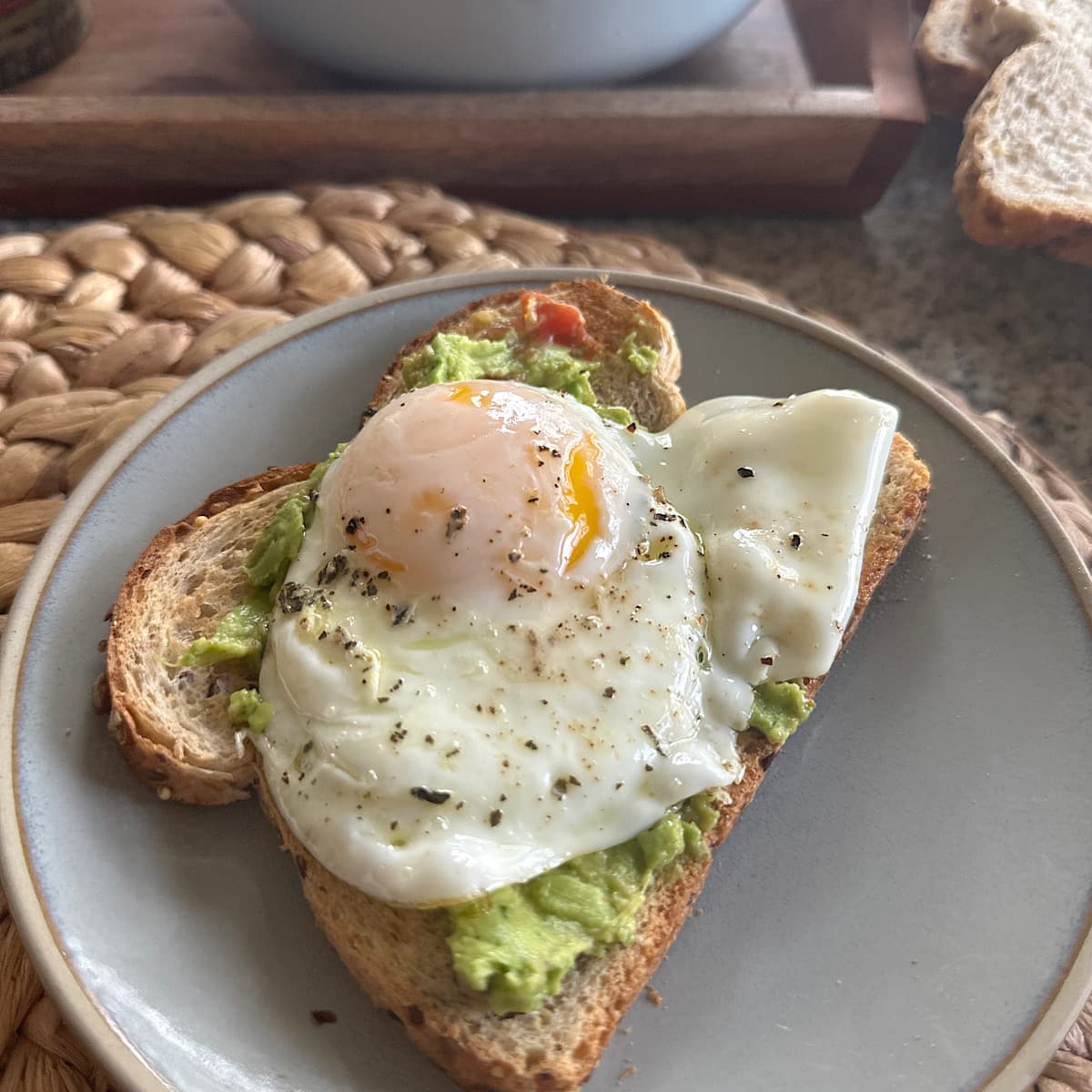 Mashed avocado on toast is an excellent alternative to high-saturated fat butter. Ripe avocados are creamy and easy to mash into a spread for toast. To amp up the flavor add your favorite vegetables such as chopped tomato, green onion, minced garlic, spices, a pinch of sea salt, and pepper.
This simple avocado toast with egg and tomato is a quick and flavorful recipe that will make you feel fully satisfied up until your next meal. For this recipe, I make an over-easy egg, but you can cook the egg to your preference, even scrambled.
Ingredients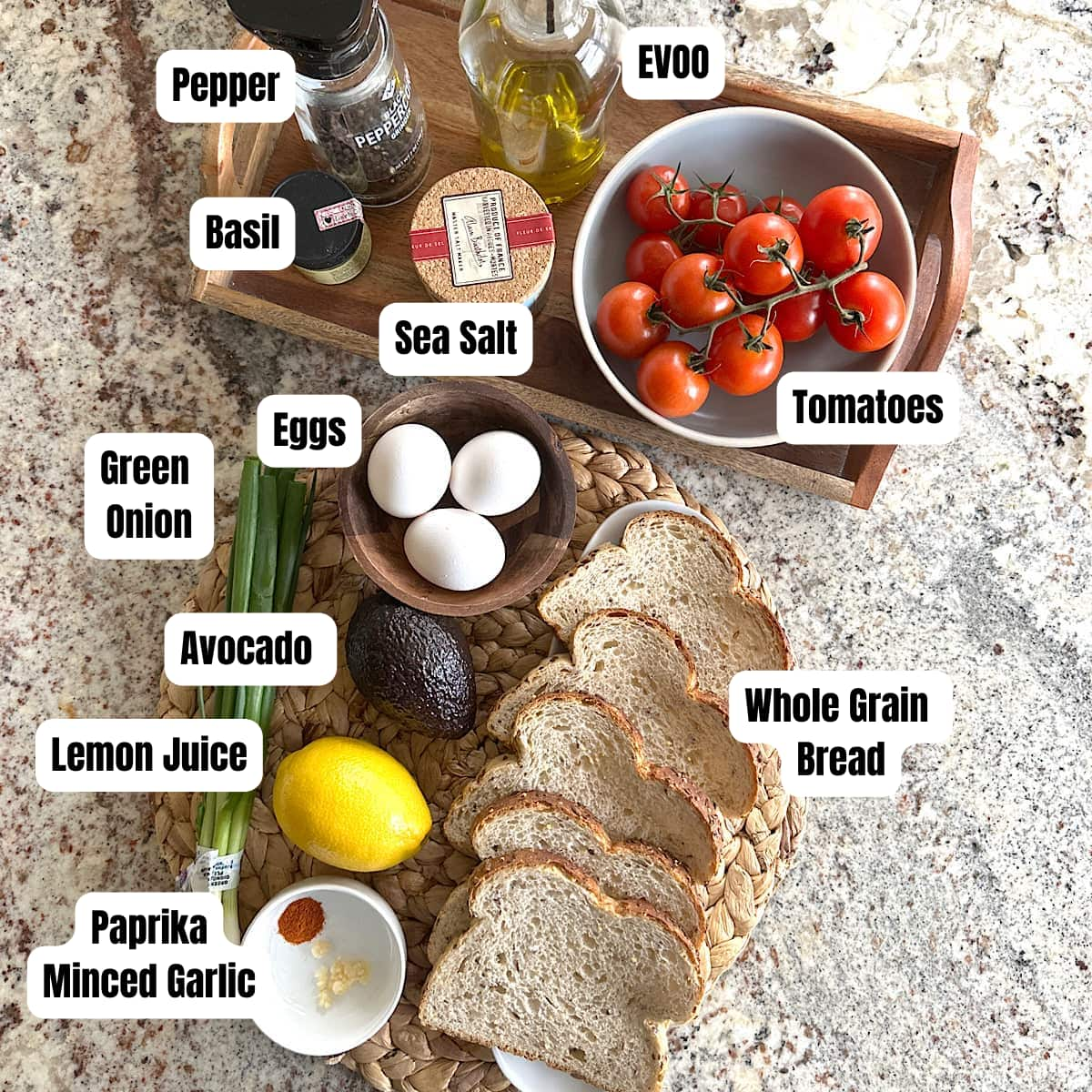 Instructions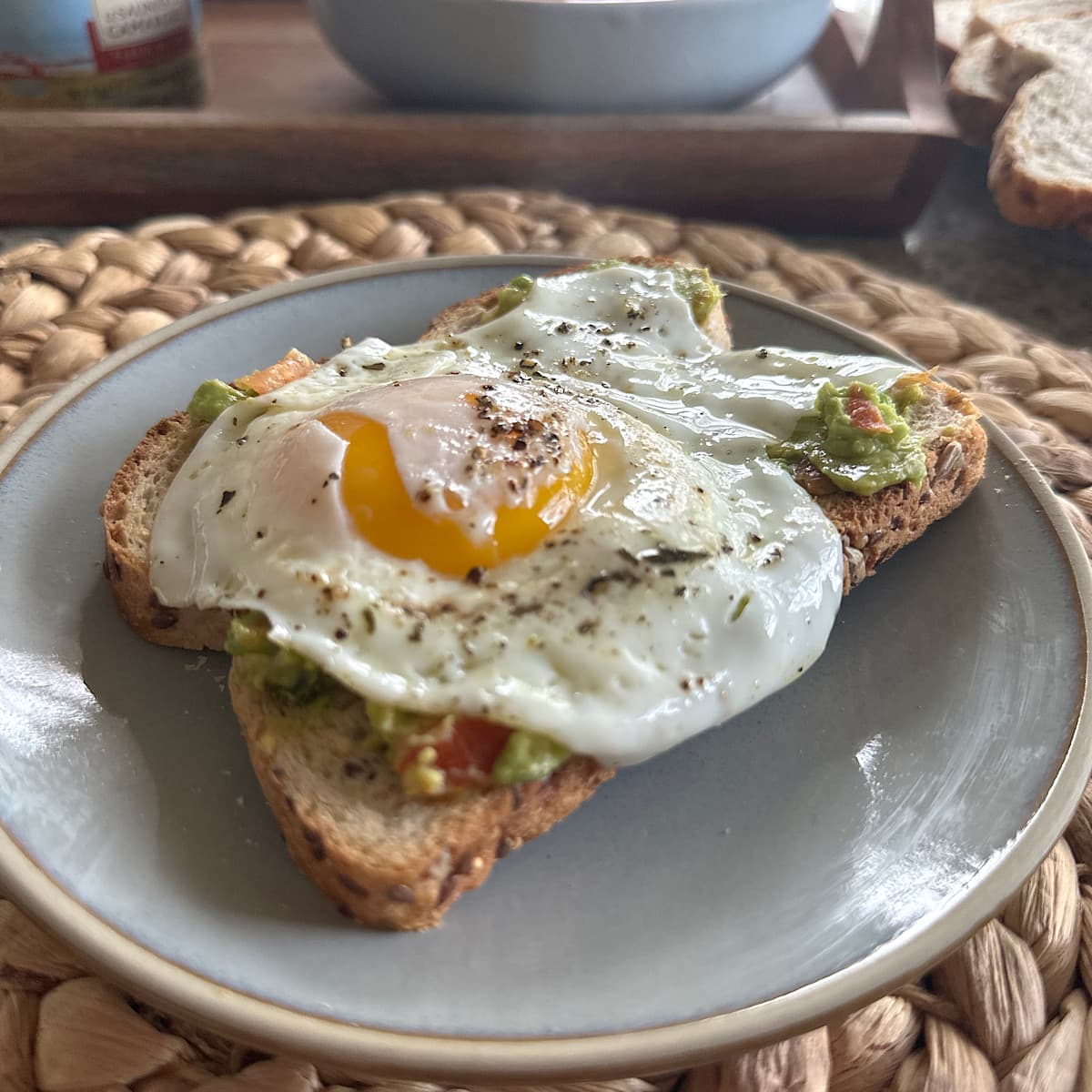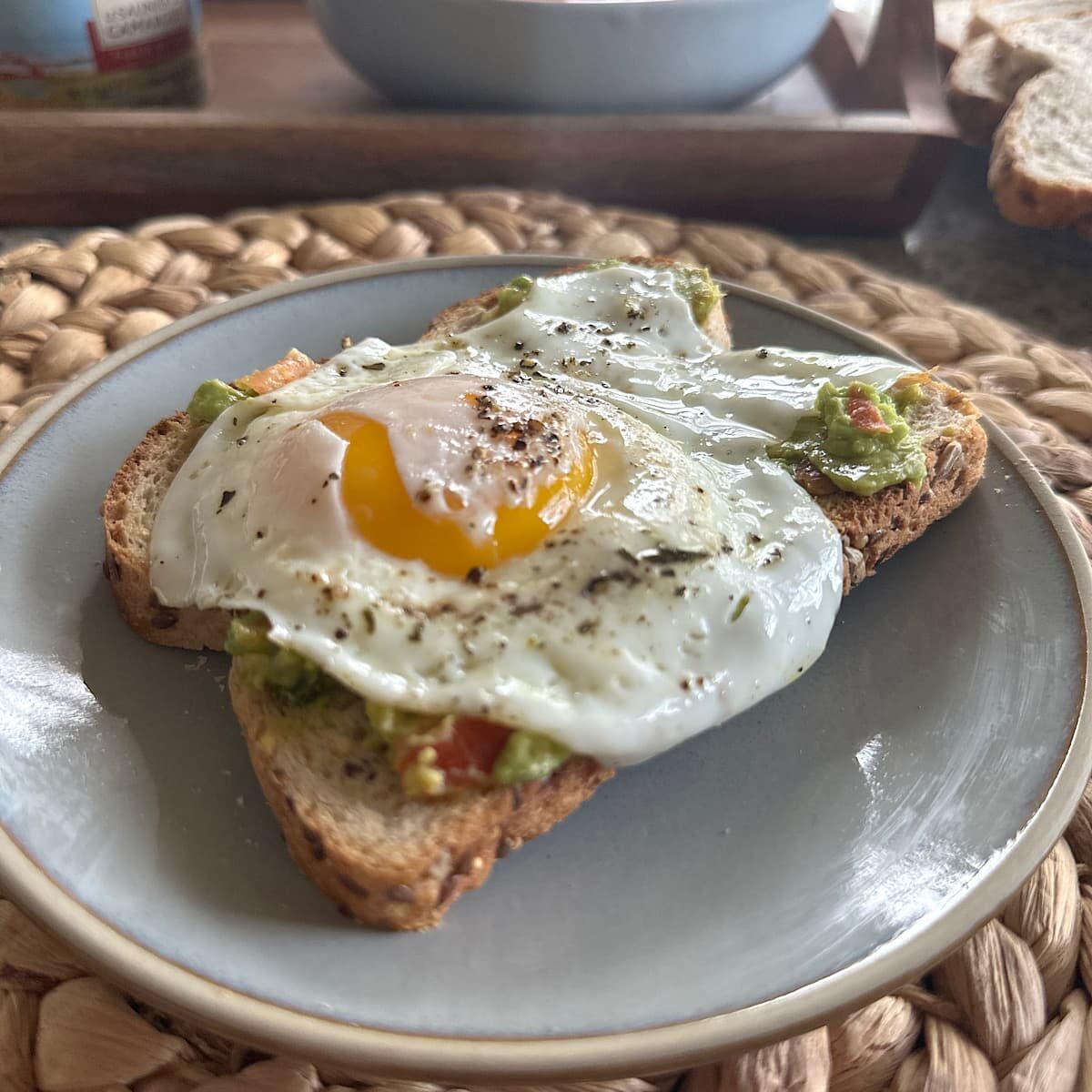 Step 1. Peel the avocado, cut it into large pieces, and add to a small bowl.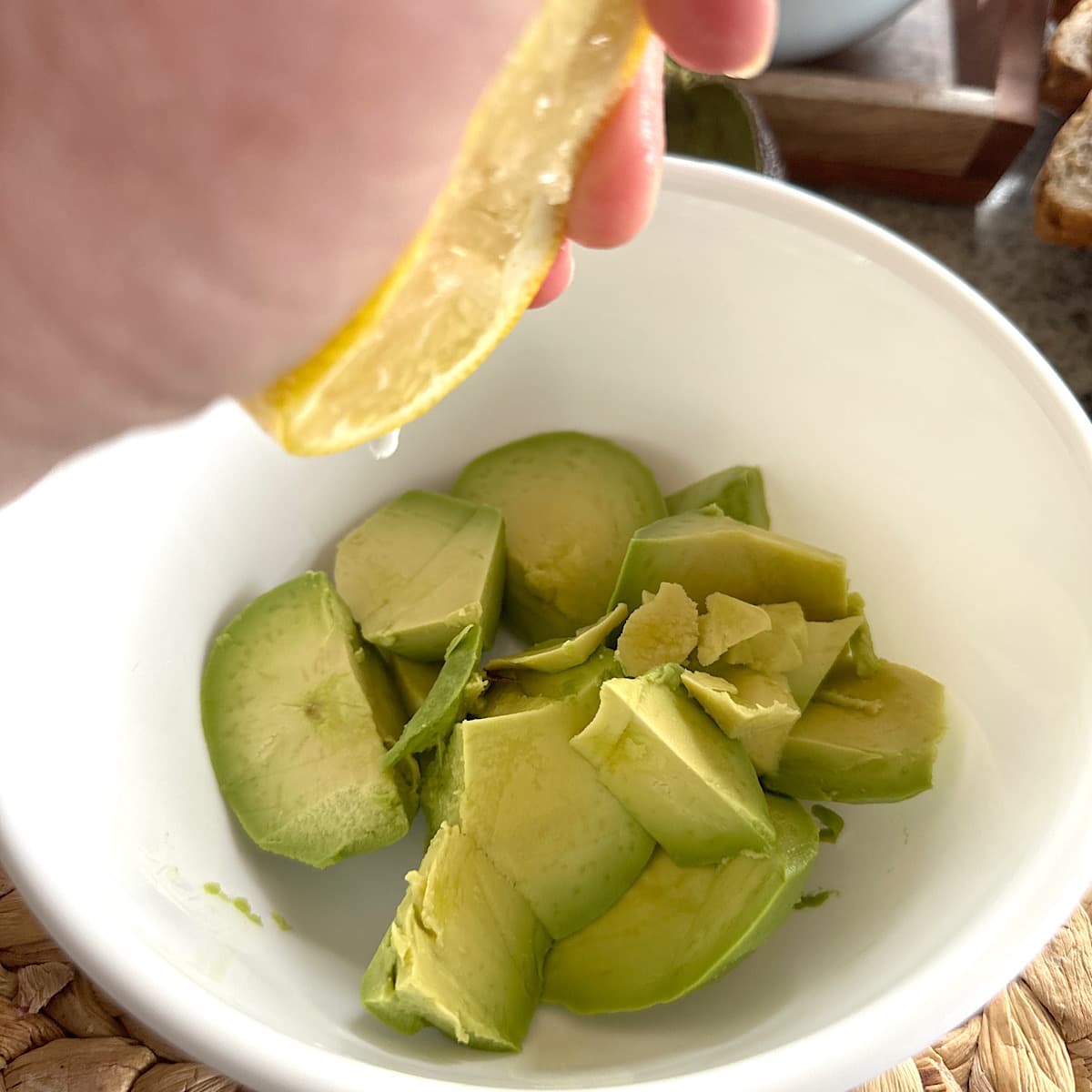 Squeeze 1/2 a lemon over the avocado to prevent browning. '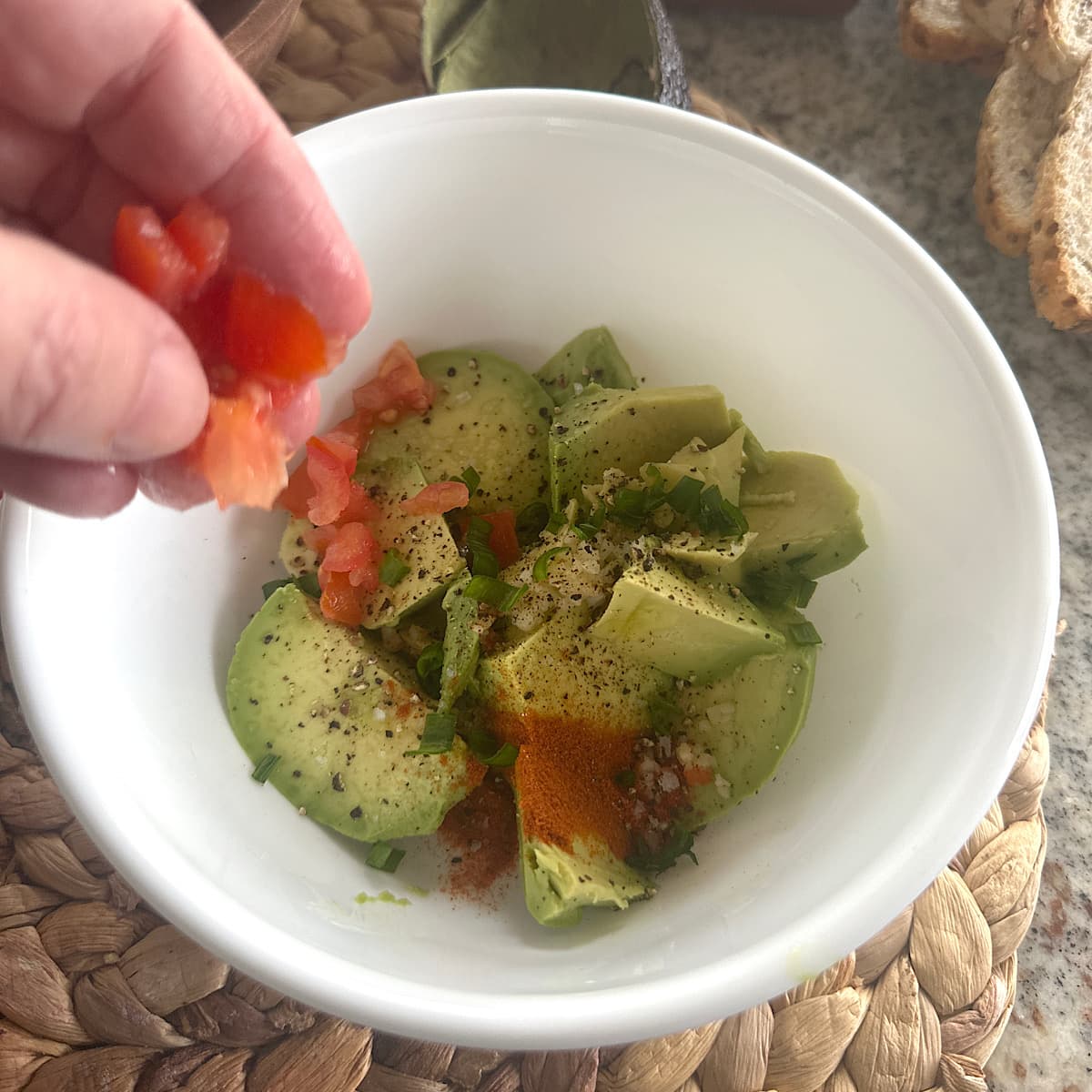 Add paprika, minced garlic, chopped onion, tomato, 1/8 tsp pepper, and a pinch of sea salt to the avocado.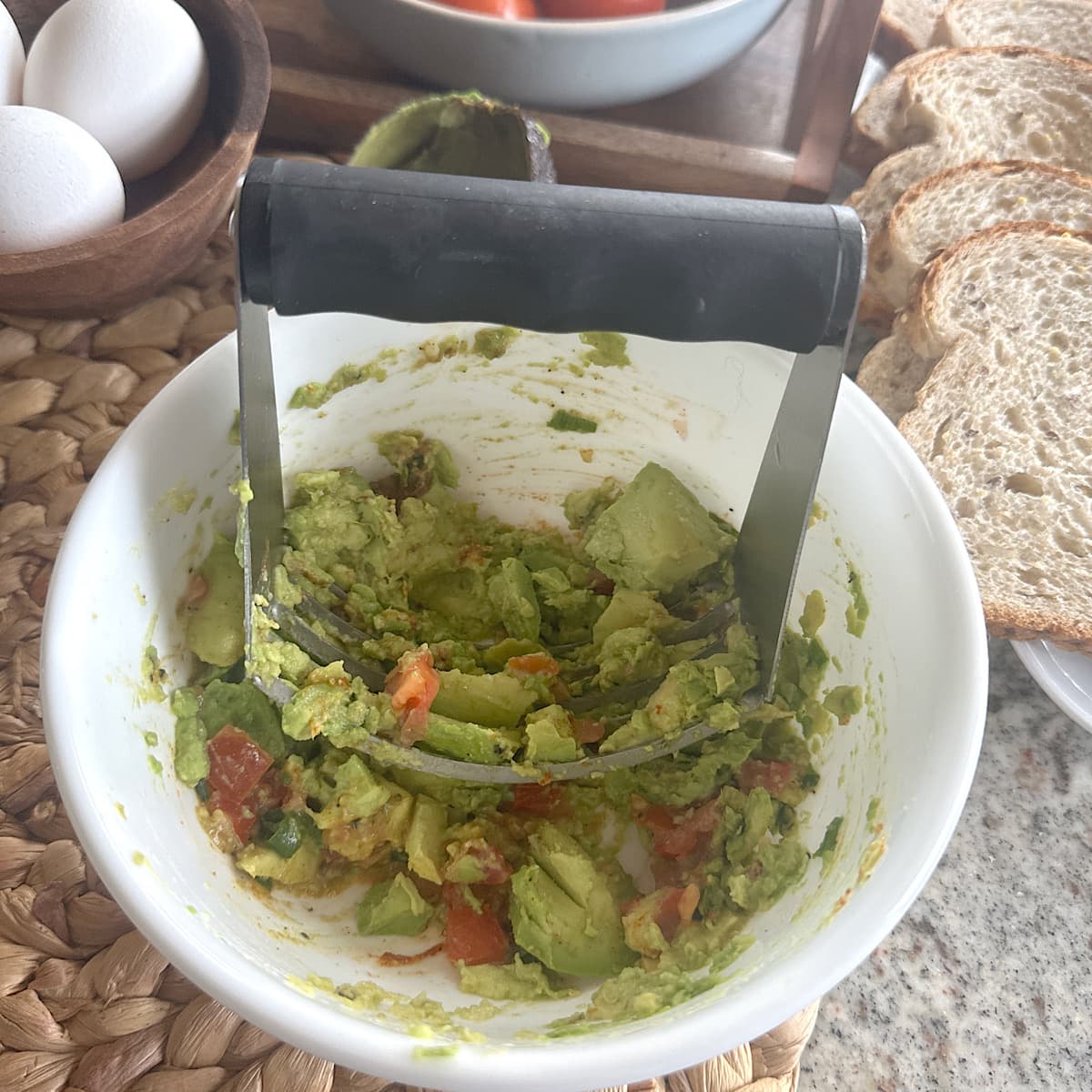 Use a fork or pastry blender to mix and chop the avocado into large chunks. Set aside.
Step 2. Heat olive oil in a frying pan over medium heat. Add an egg making sure to gently add to the pan to keep the yolk intact. Add a sprinkle of pepper and dried basil.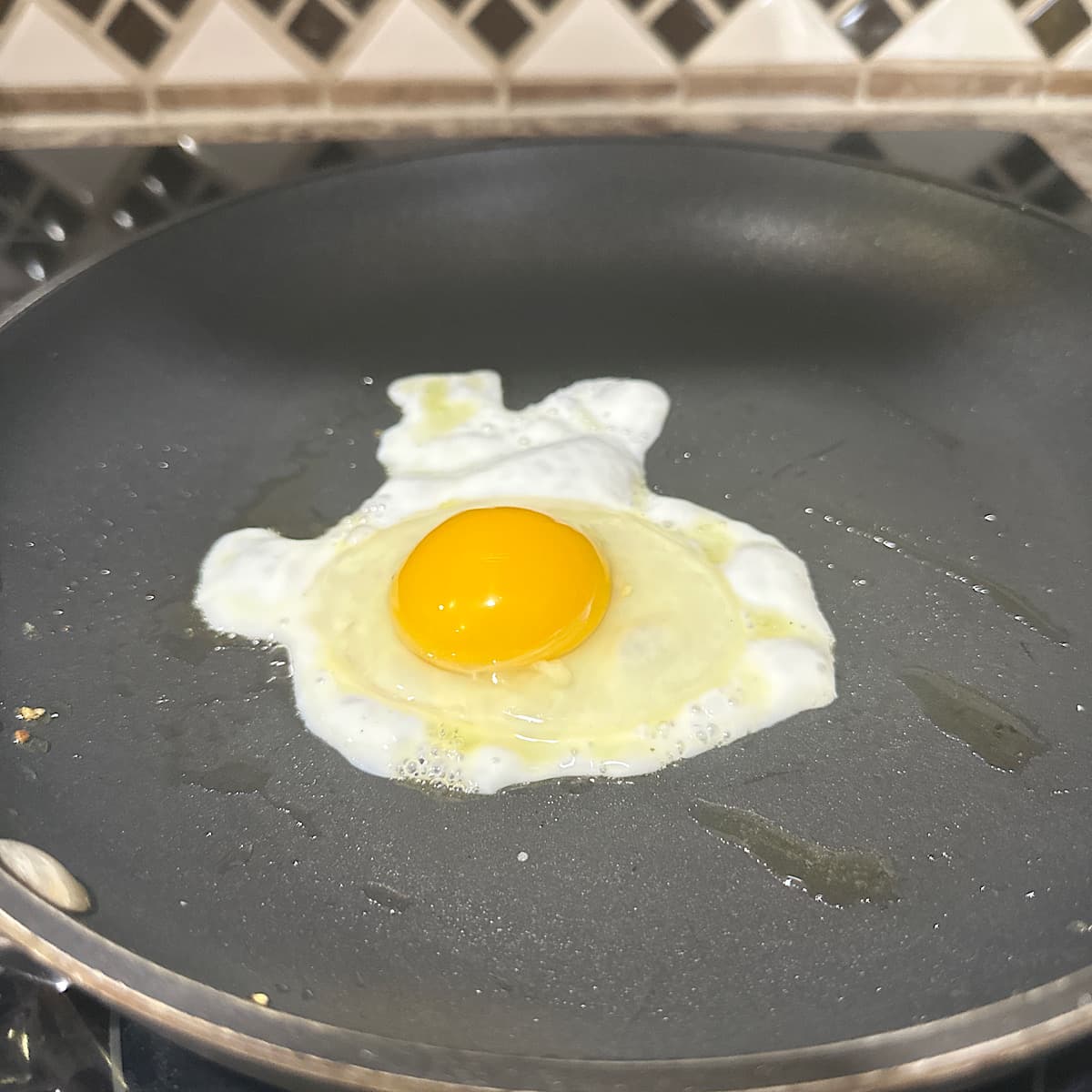 When the egg starts to turn white, lower the temperature to low and pull the pan off of the burner. If you like, gently turn the egg. Allow to cook for a minute or two and turn back to the original side.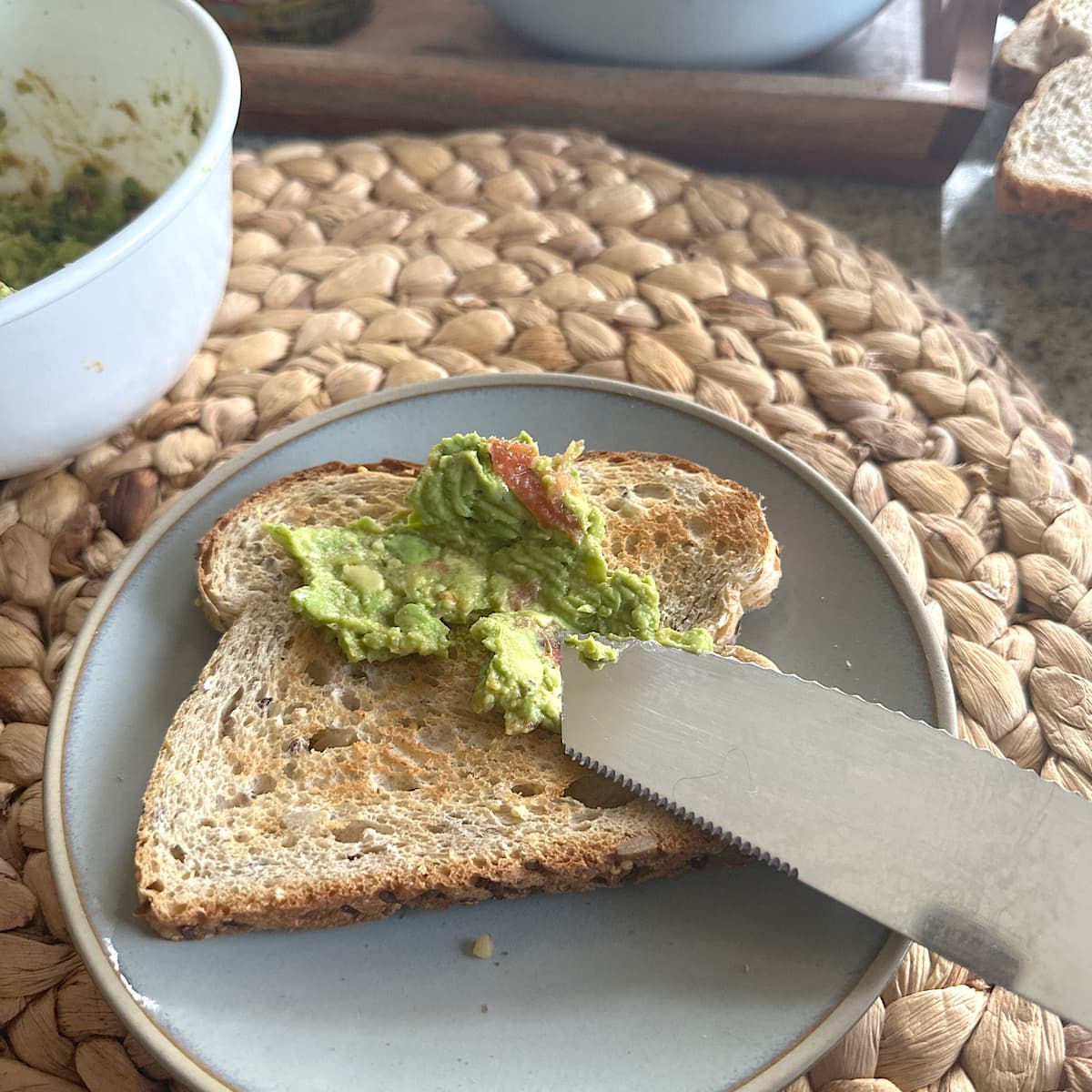 Step 3. Toast the bread. Add a heaping tablespoon of smashed avocado and spread it on top of the toast.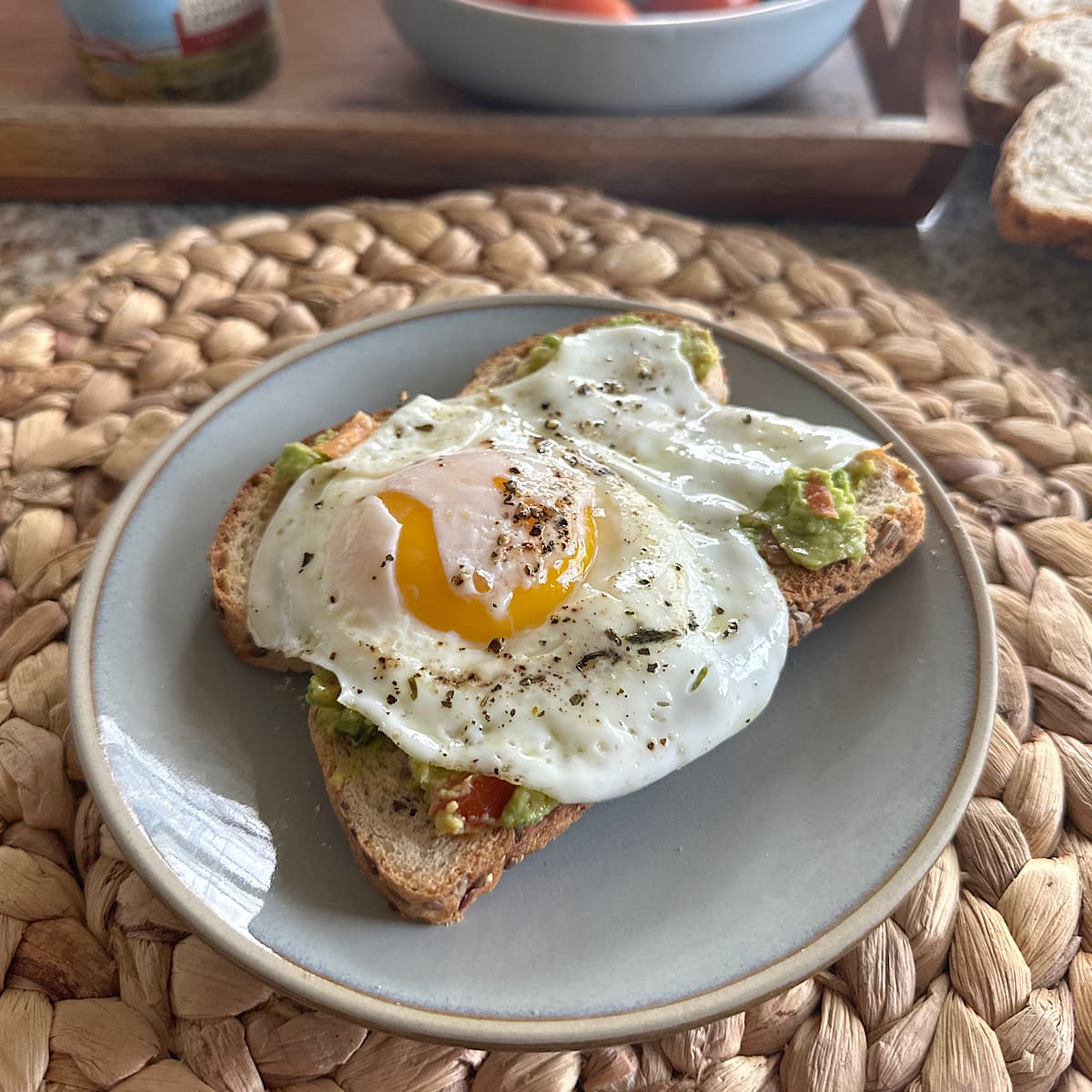 Frequently Asked Questions
How to Tell When an Avocado is Ripe

Avocados are found in the vegetable section of the grocery produce of the grocery store. Technically, an avocado is a fruit but is not sweet. When ripe it has a soft and creamy texture and a mild taste. Avocado's true flavor comes from what you mix it with.

When harvested Avocados are green, hard to the touch, and have leathery skin. As they ripen, the skin starts to darken until when it is ripe it is a dark brown, almost black color. When held in your hand, the avocado will feel tender and the skin will give when gently pressed.

The ripe avocado flesh is light green and will be easy to cut and smash, similar to room-temperature butter.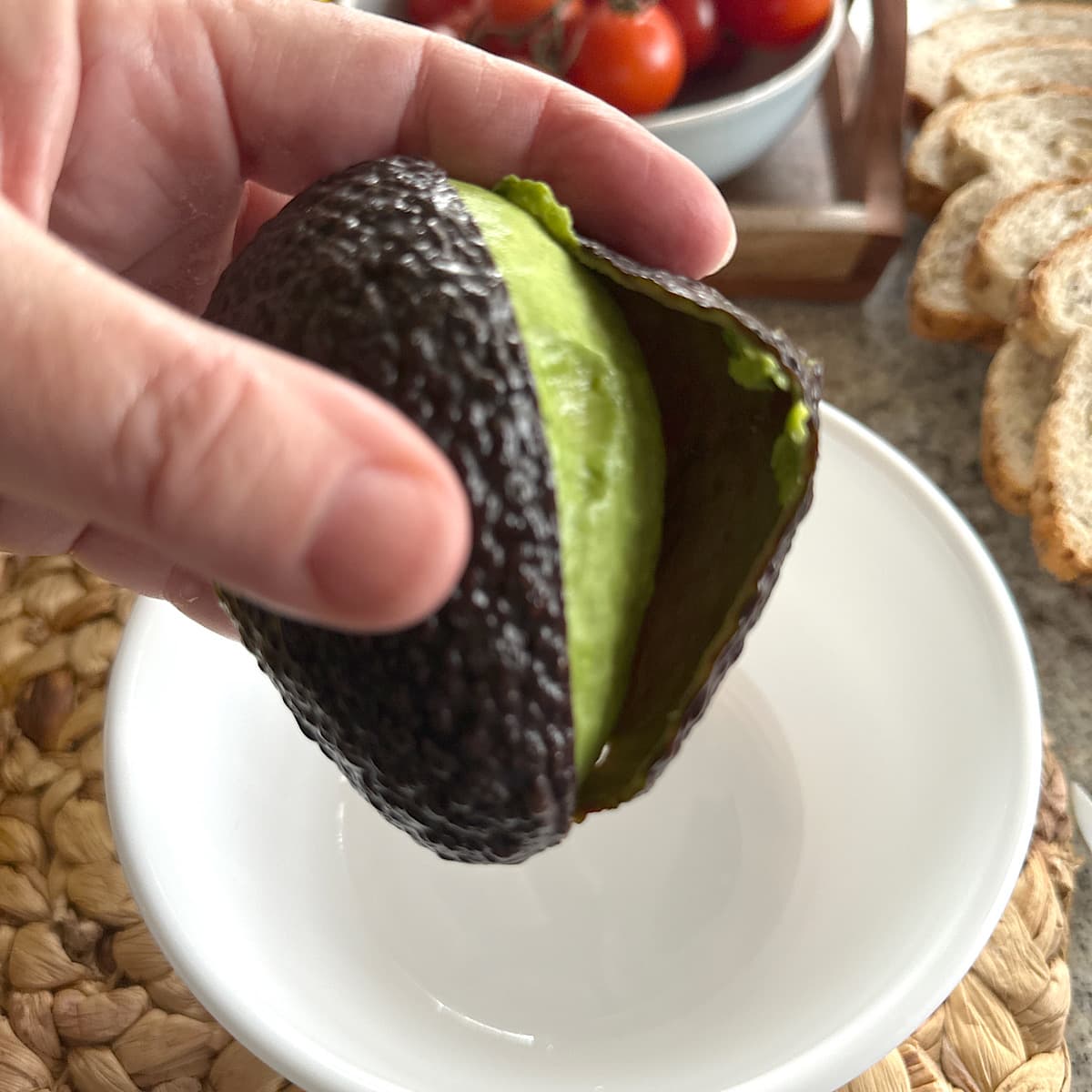 How to Ripen an Avocado

Need a ripe avocado for a recipe but the grocery store only has green unripe avocados in stock? No worries. Place the avocado in a brown paper bag and add an apple or orange to the avocado in the bag. Close the bag and set it aside at room temperature for a day or two and the avocado will more quickly ripen.

Check ripeness daily. Once ripe, store in the refrigerator until ready to use.
What to Serve with Avocado Toast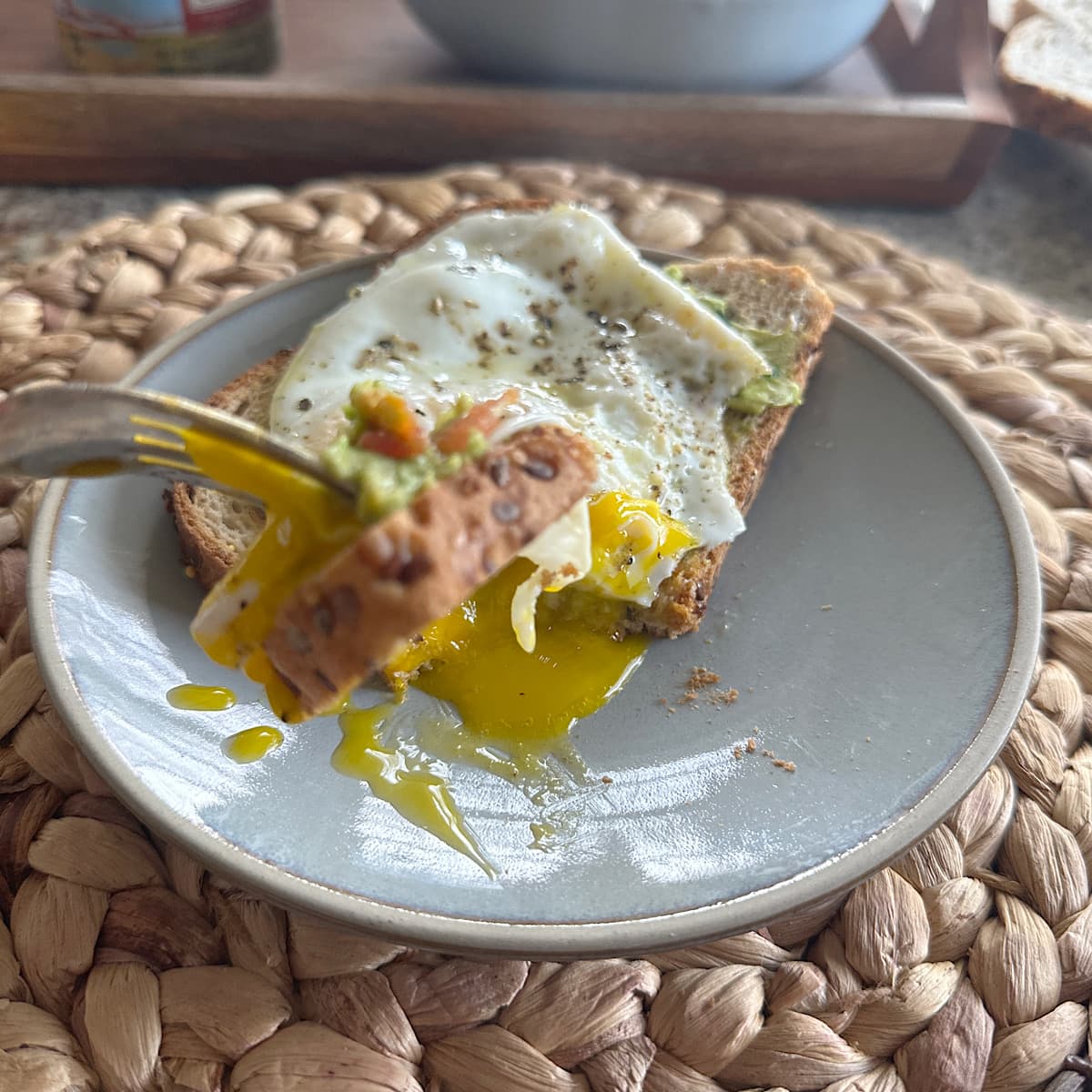 Serve smashed avocado toast with egg with fresh berries for a filling breakfast or light lunch. The whole grain bread, protein from the egg, and filling fat from the avocado will keep you satisfied until your next meal.
Other Mediterranean Breakfast Ideas
---