This post may contain affiliate links. This means I may make a small commission at no additional cost to you when you make a purchase. Find out more in the Disclosure Policy
This is a perfect Easy Reuben Sandwich recipe to use up St. Patrick's Day corned beef. Simple ingredients blend together to form a big flavor sandwich you can enjoy at home. Pan-toasted rye bread, sweet Thousand Island dressing, tangy Swiss cheese, and corned beef.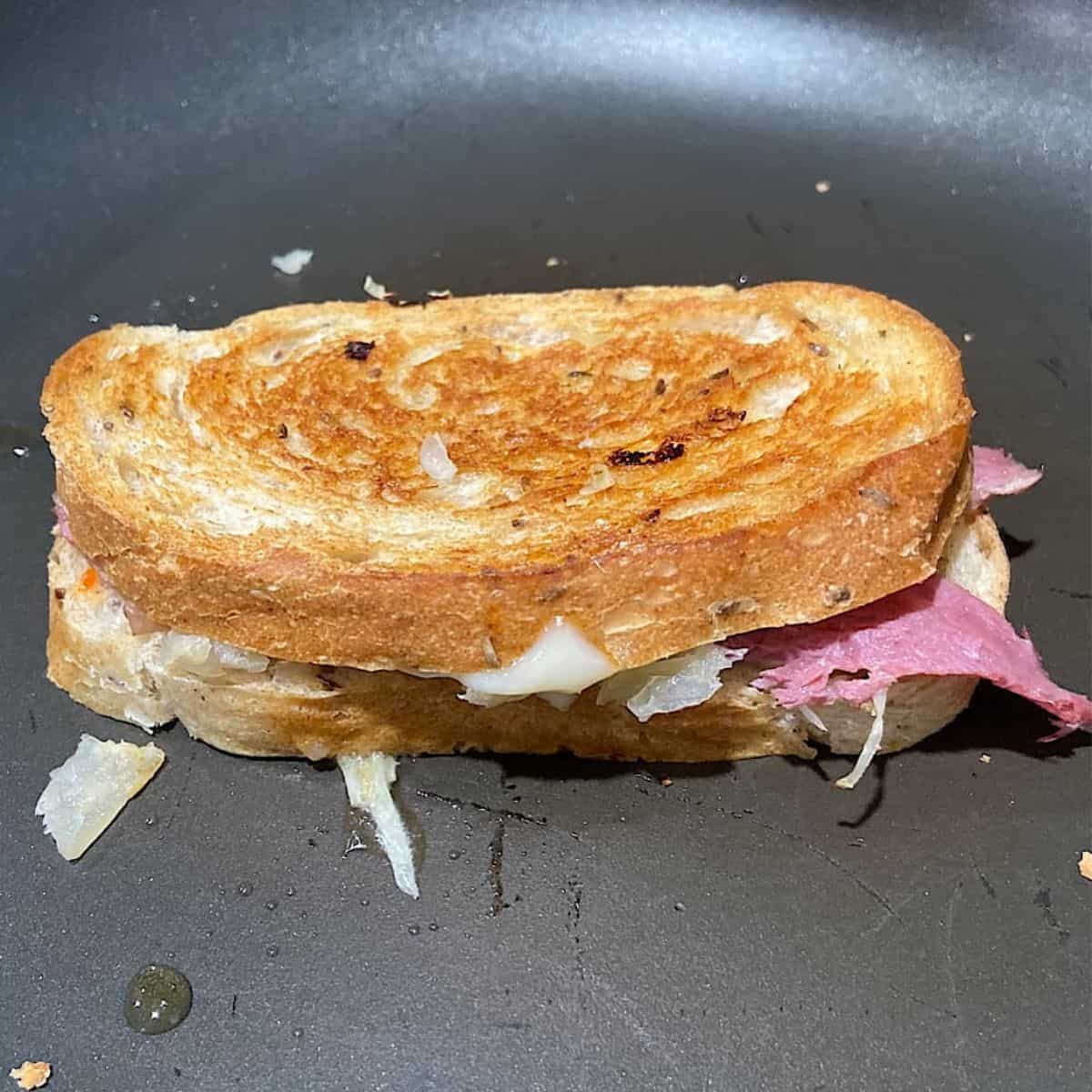 Every year I almost always have some leftover corned beef from my traditional St. Patrick's day corned beef, cabbage, and potato boil. I was never quite sure what to do with corned beef leftovers until I started making these sandwiches at home.
It is amazing that one of my favorite deli foods, the classic Reuben sandwich, takes just a few simple ingredients combined to prepare at home and is hearty and filling.
Ingredients
Instructions
Step 1. Place 2 slices of rye bread on a plate. Spread prepared Thousand Island Dressing on one side of each piece.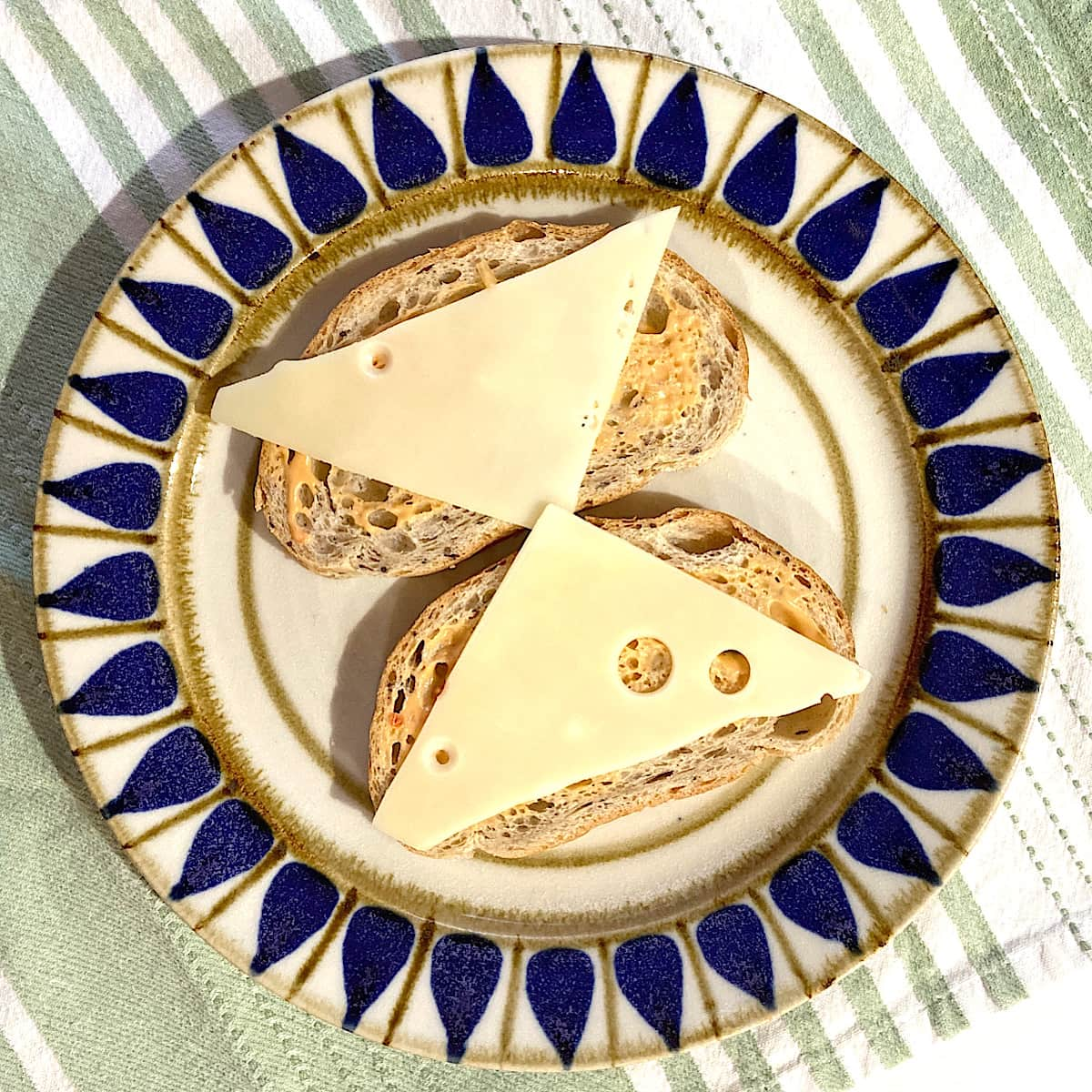 Add a half-slice of Swiss cheese to each piece of bread. Top with thin slices of corned beef and a tablespoon or two of prepared sauerkraut.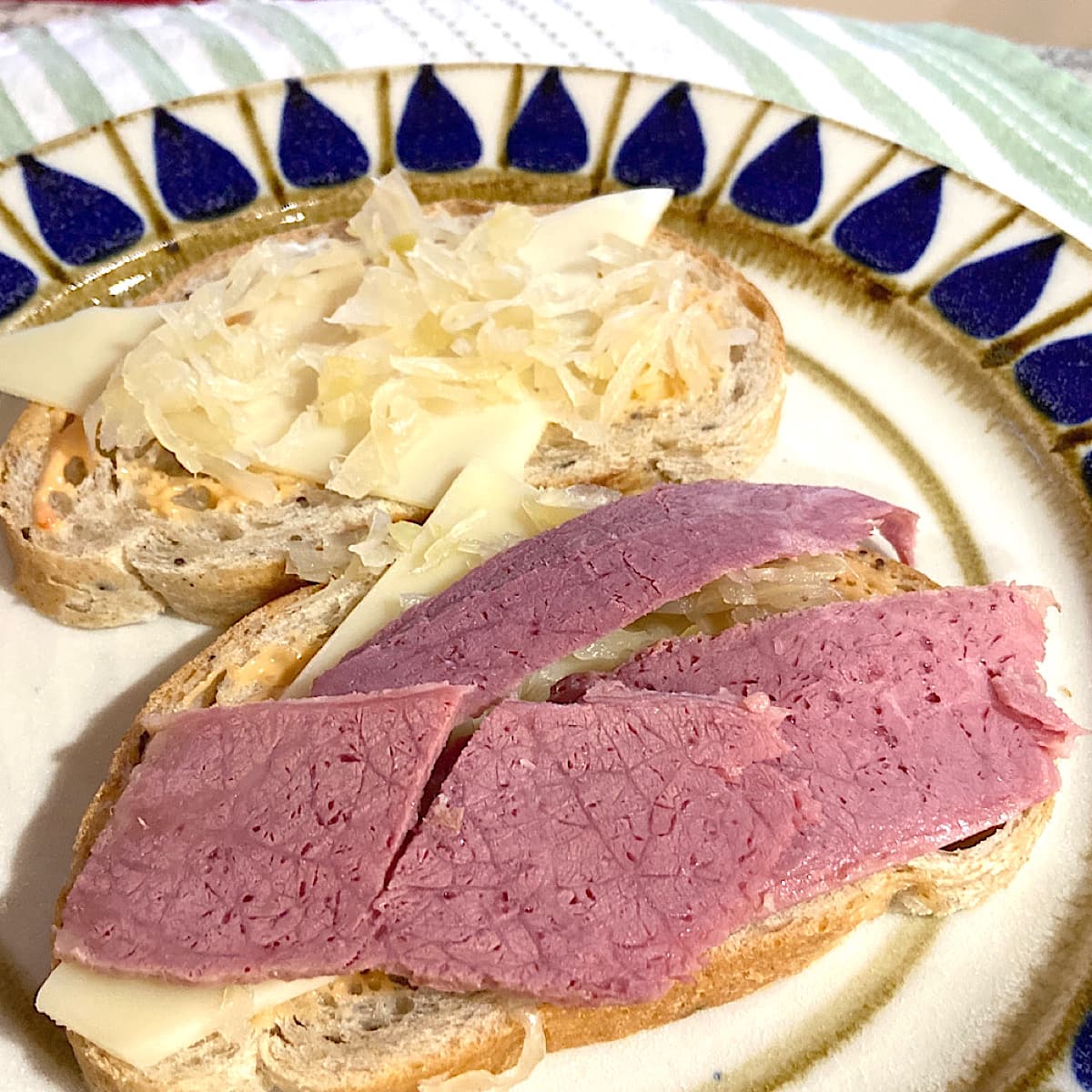 Top with the second slice of bread.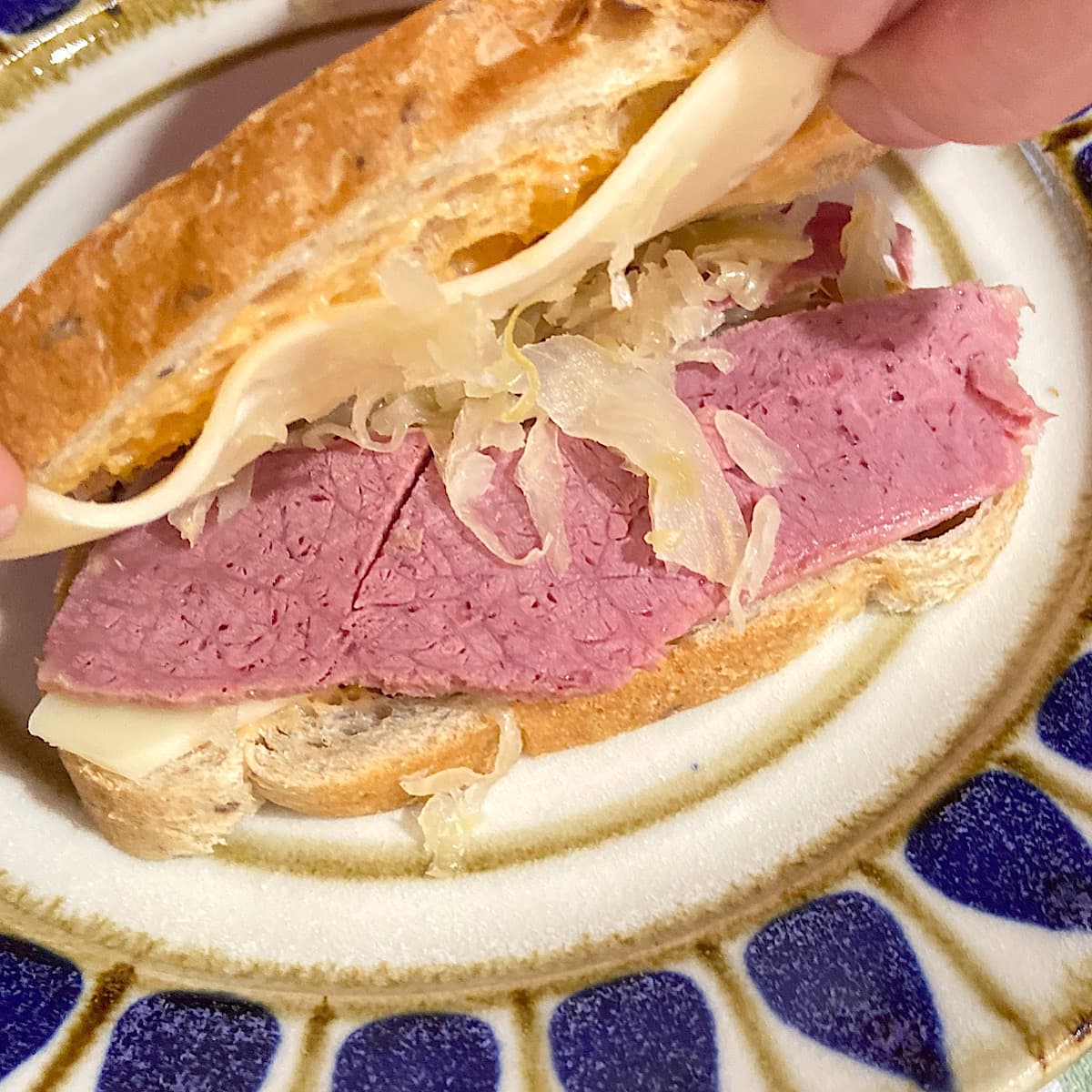 Step 2. Heat extra virgin olive oil in a frying pan over medium-low heat. Add the sandwich to the hot pan. Heat until the bread is toasted to a golden brown. This takes about 3-5 minutes per side.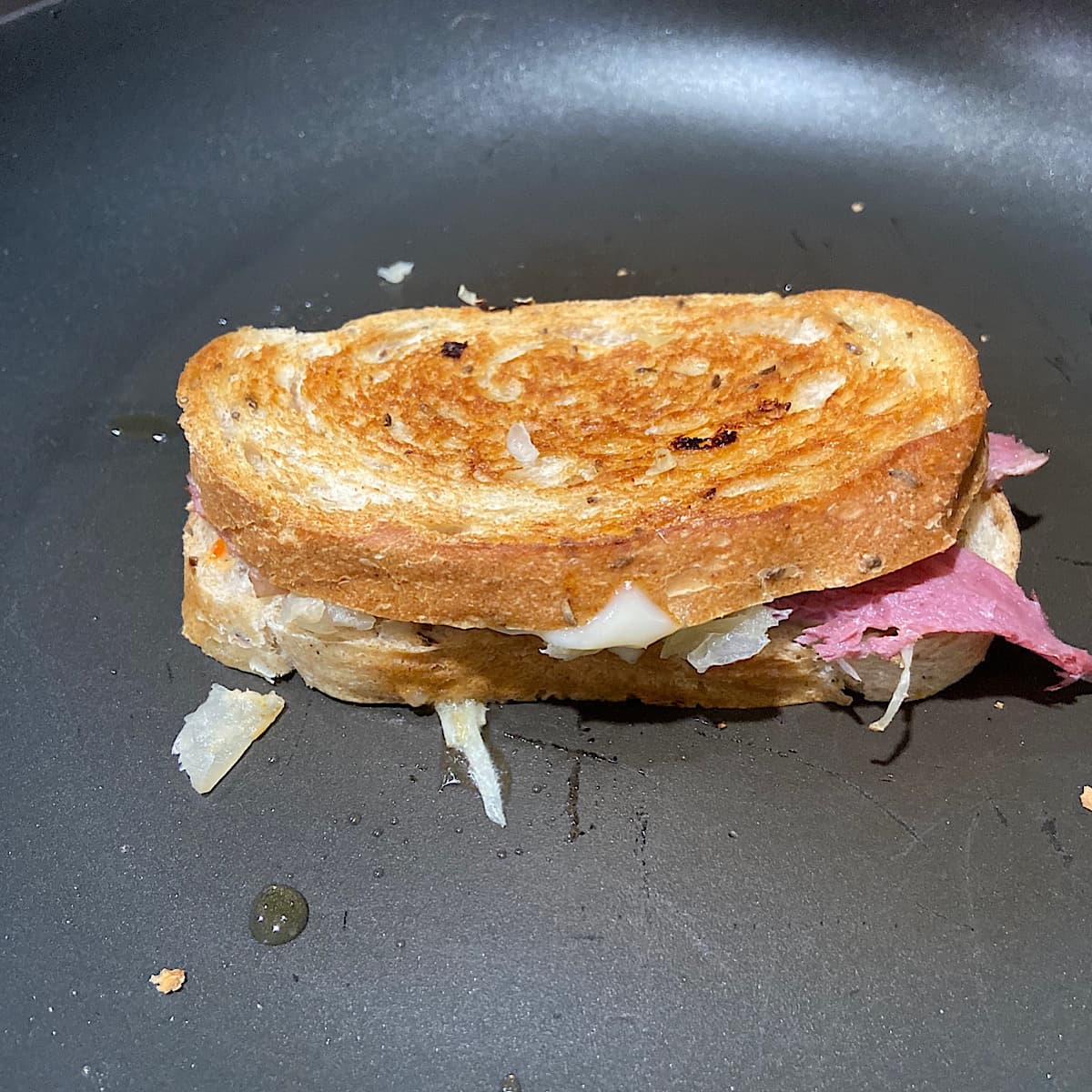 Step 3. Turn the sandwich and heat until toasted to a golden brown.
Frequently Asked Questions
What is Corned Beef

Corned beef is a brisket cut of beef that has been salt-cured or brined. It is prepared with a seasoning of spices and peppercorns that enhance its flavor.
What to Serve with Reuben Sandwiches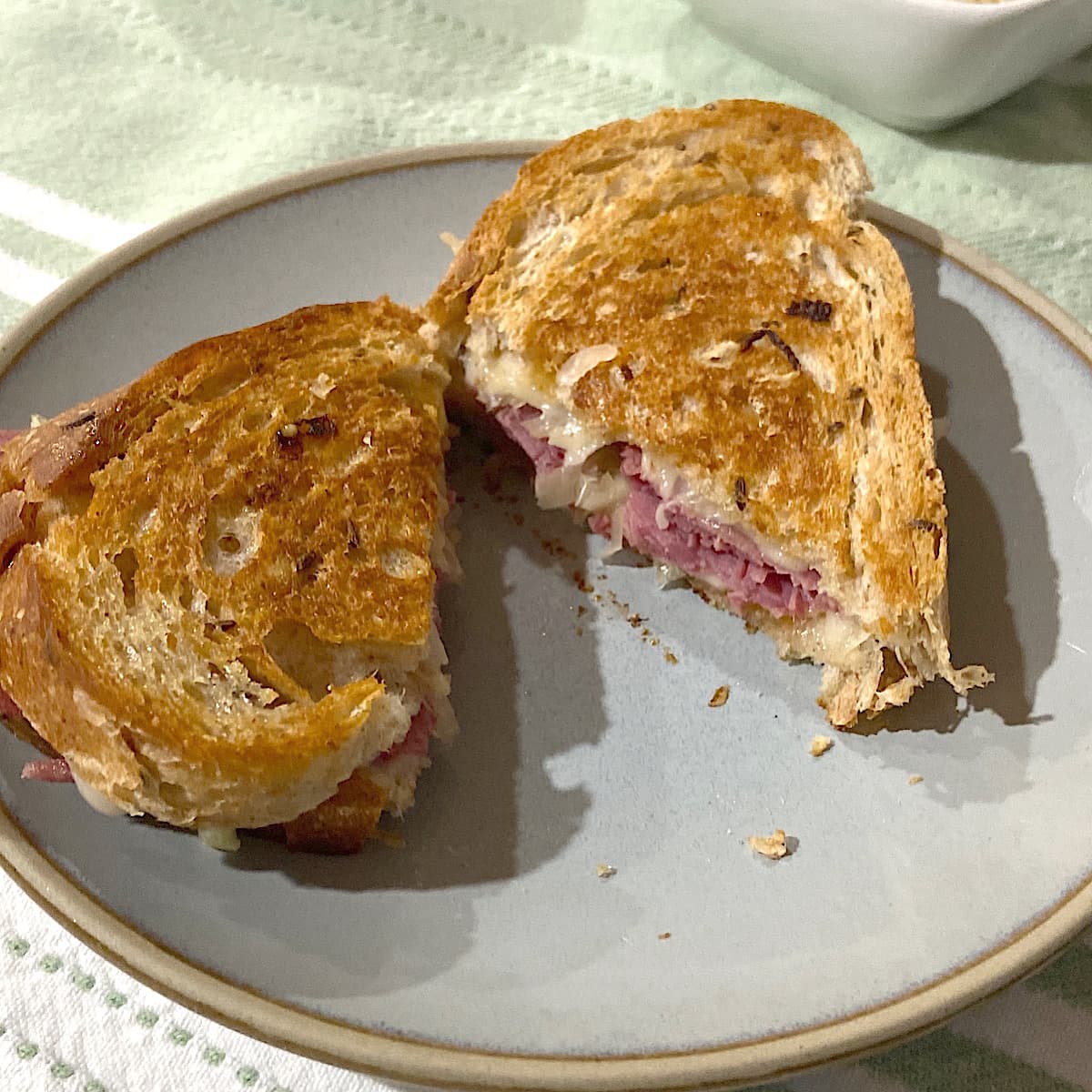 This corned beef Reuben sandwich is great served for lunch dinner or even a game day party. Serve with Oven Roasted Squash or Easy Potato Soup and a leafy green salad for a satisfying meal.
Other Leftover Recipes for You
---