This post may contain affiliate links. This means I may make a small commission at no additional cost to you when you make a purchase. Find out more in the Disclosure Policy
This Turkey Shepherds Pie is pure comfort food. Made with leftover turkey, mashed potatoes, carrots, green beans, and mushrooms with cream gravy, it is a recipe that you will want to make after every roast turkey.
After making a turkey I almost always have leftover meat and I am always looking for recipes where I can use it up.
This Leftover Turkey Shepherd's Pie recipe is great for leftovers because it uses mashed potatoes, green beans, and other vegetables you may have made for your holiday feast.
But what is really good about this recipe is the flavor. It has a cumin-curry-flavored cream sauce that is mouthwatering good. So good, no one cares that this recipe uses leftovers.
Ingredients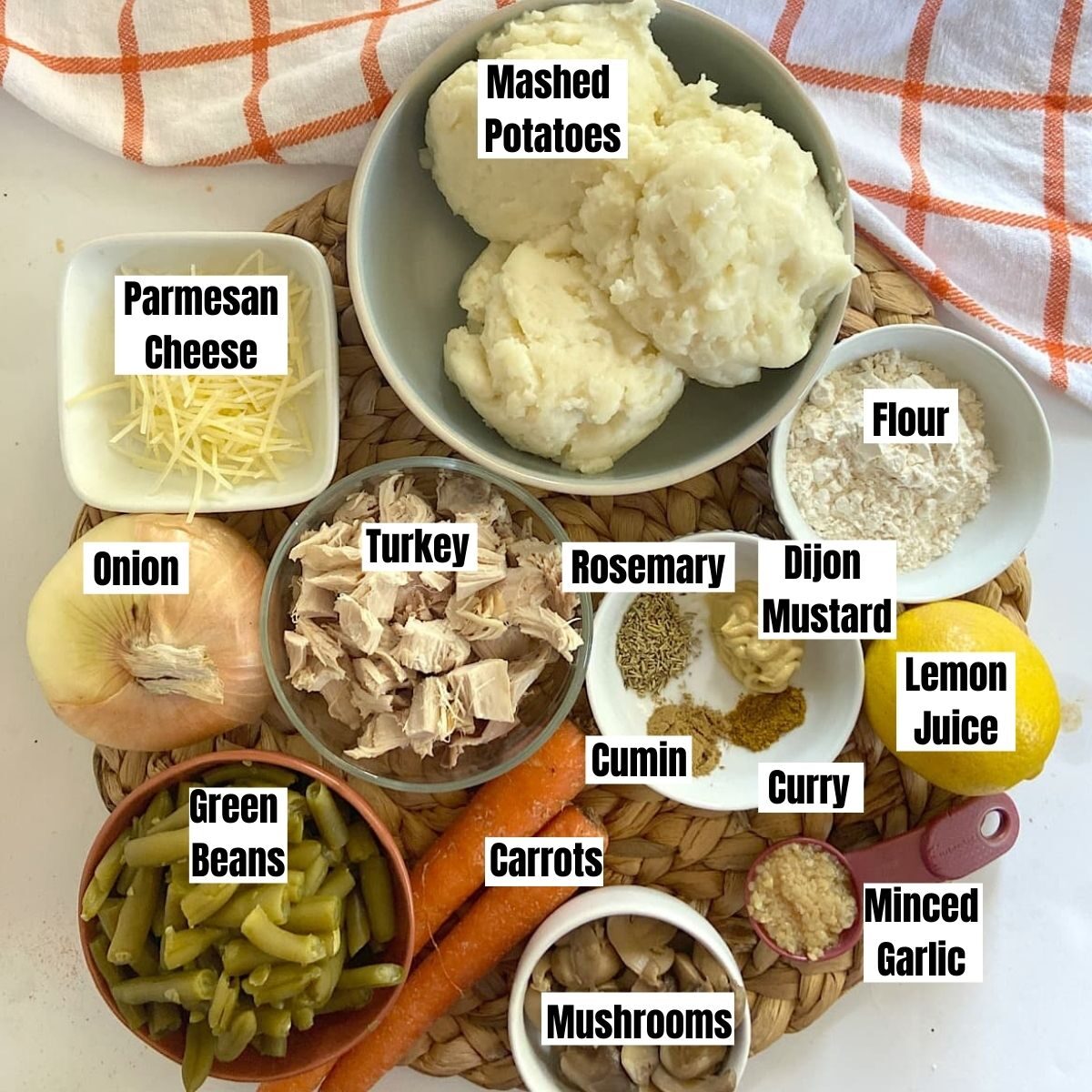 Instructions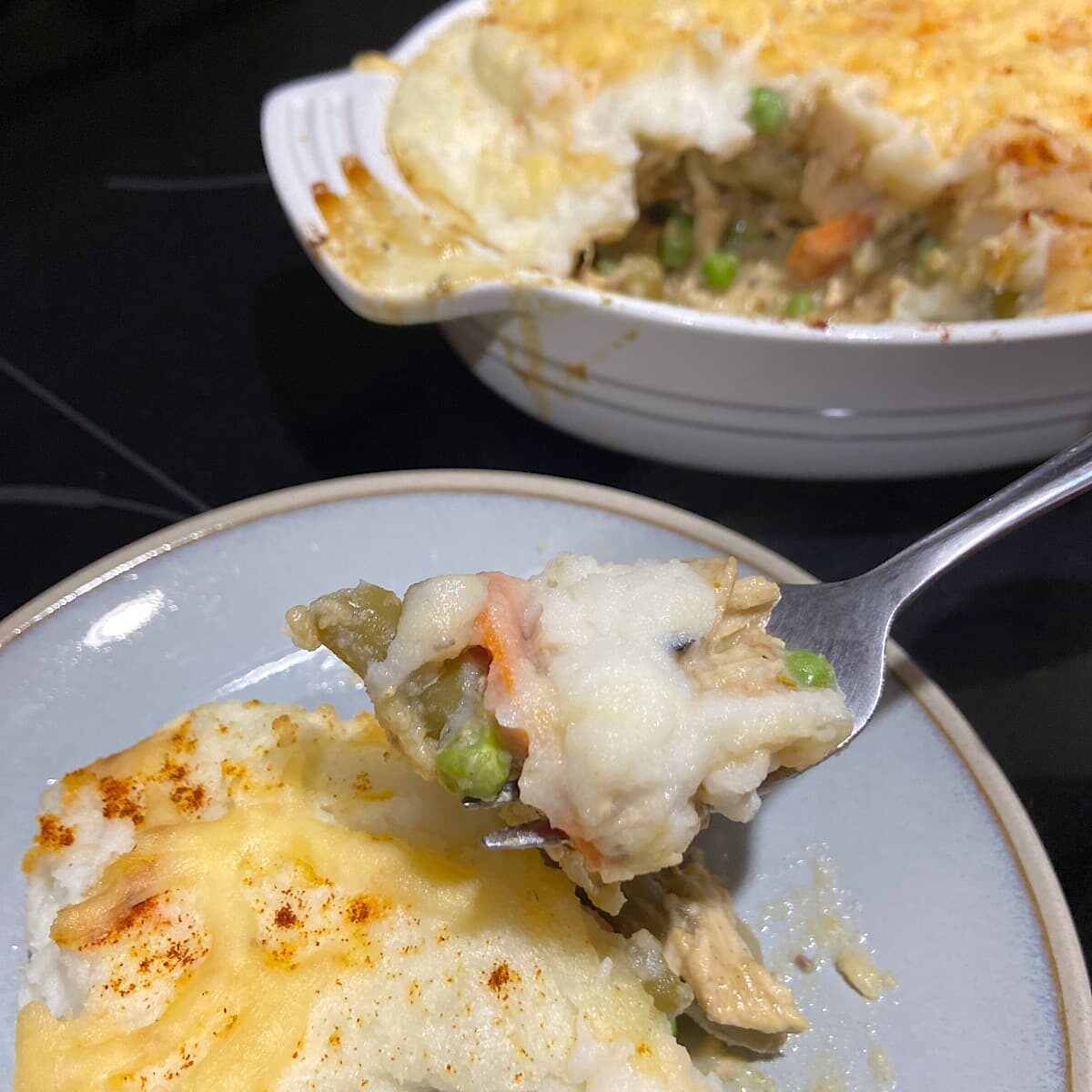 Step 1. Preheat oven to 350F.
Step 2. Chop carrots, and onion. Mince garlic.
Step 3. Heat olive oil in a frying pan over medium heat. Add carrots and cook, then add onions and garlic.
Step 4. Sprinkle vegetables with flour. Stir until vegetables are coated with flour.
Step 5. Whisk in milk, Dijon mustard, and lemon juice. Stir until a creamy sauce forms. Add rosemary, cumin, curry, and pepper. Stir until combined.
Step 6. Stir in chopped turkey, green beans, and mushrooms. Heat through and remove from heat.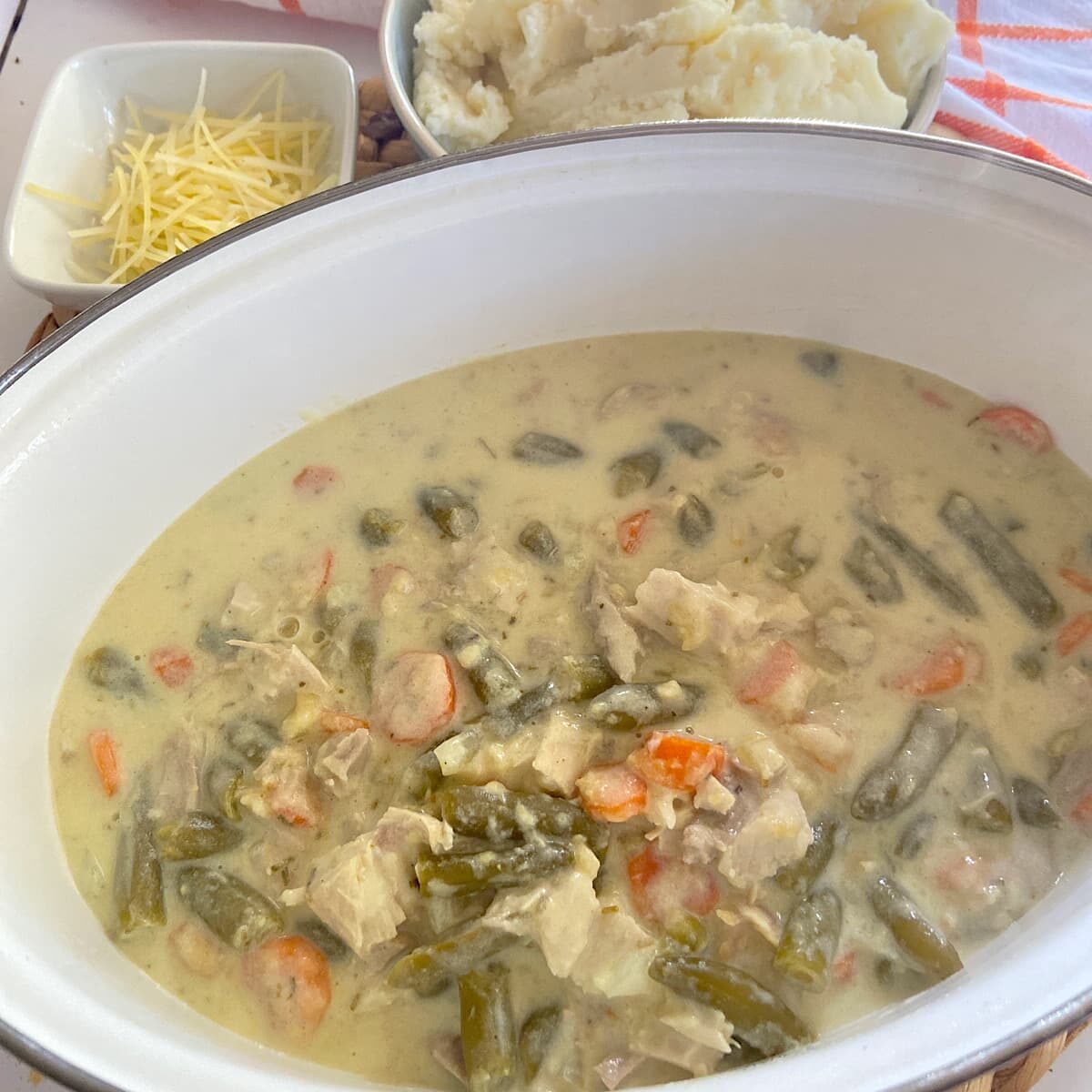 Step 7. Place mashed potatoes in a pan over low heat. Whisk in 1/4 cup milk. Whisk until potatoes have a spreadable consistency.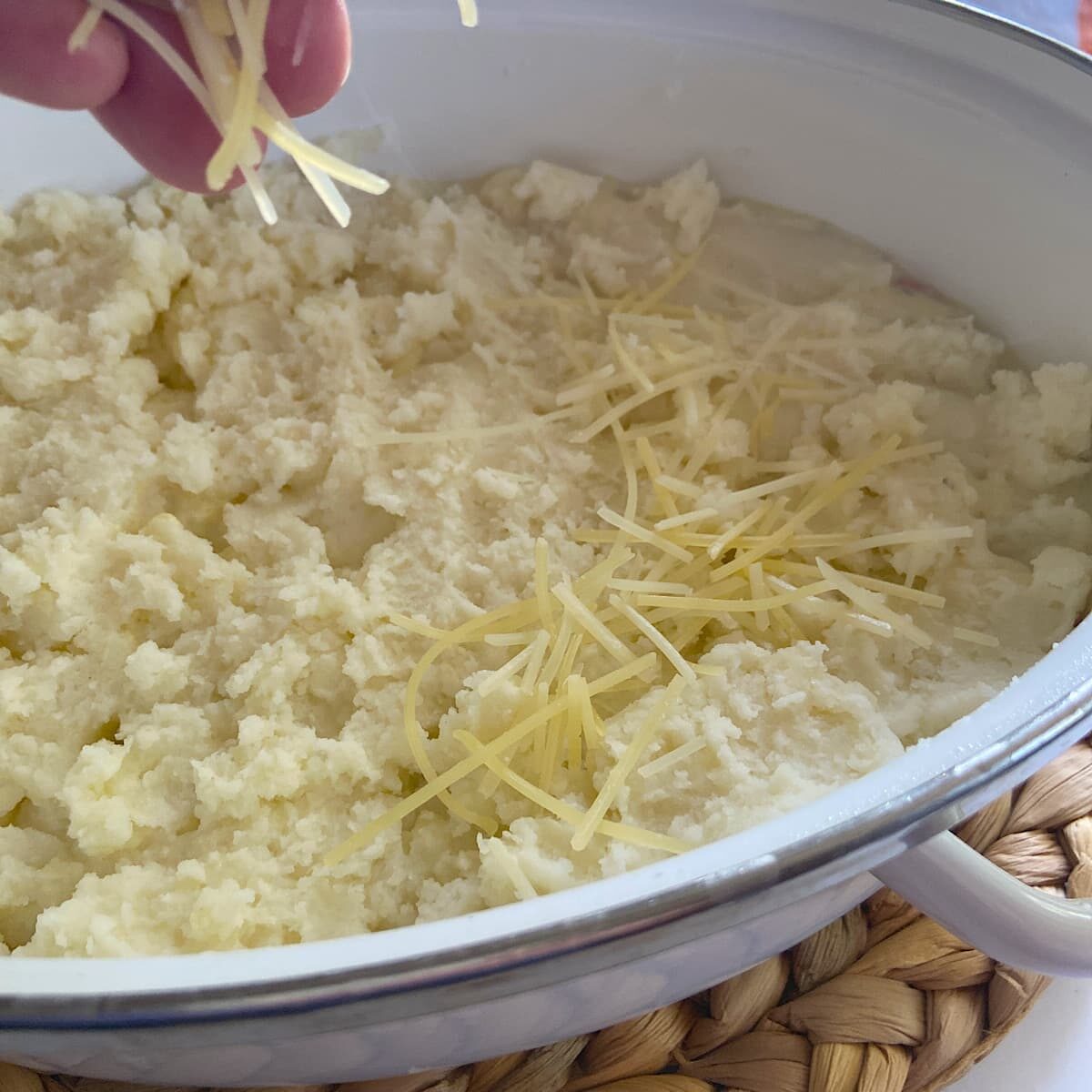 Step 8. Spray the cooking dish with cooking spray. Add turkey mixture. Spread mashed potatoes over the turkey mixture to the edge of the pan to seal. Sprinkle with cheese and smoked paprika powder.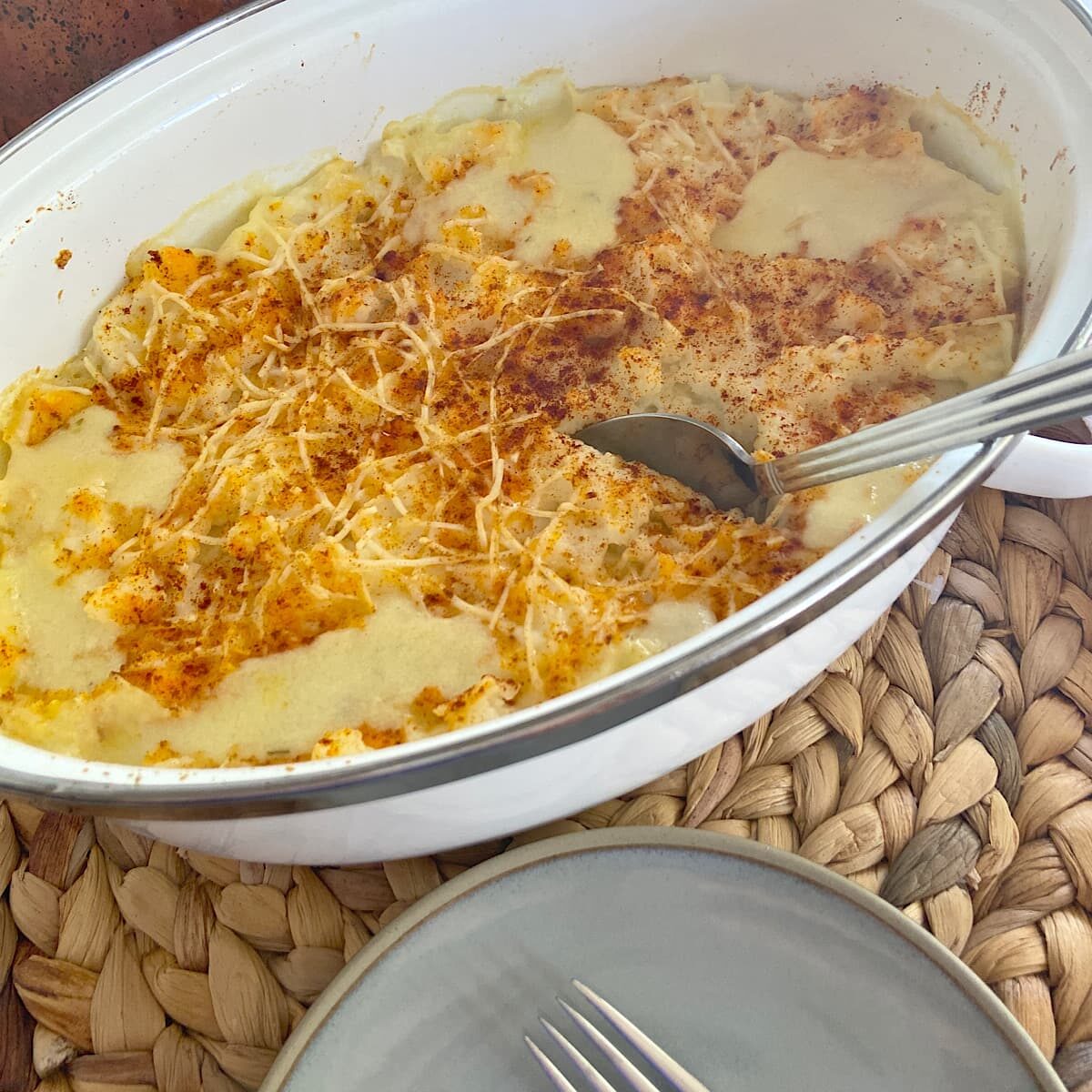 Step 9. Place the baking dish on the bottom rack of the oven and bake for 30 minutes until it is bubbling hot and the cheese has melted and browned.
Substitutions
Mashed Potatoes: For this recipe, I used 3 cups of leftover mashed potatoes.
But you could also make fresh mashed potatoes. I would cook 6-7 medium potatoes, and mash for approximately 3 cups. In a pinch for time? You can also substitute instant mashed potatoes. Prepare per package directions and add 1/4 cup sour cream prior to spreading over the turkey mixture.
Vegetables: I used canned green beans, but you could use leftover green bean casserole to use up leftovers. I would remove the top layer of onions and then add to the turkey mixture. Alternatively, you can use frozen mixed vegetables. I would still chop the fresh onion and saute it with garlic.
Turkey: Depending on how much leftover turkey I have, I have used as little as 1 cup but the recipe is better with 2 cups. Is Turkey not available? Substitute chopped cooked chicken.
Parmesan cheese: I love the flavor of Parmesan cheese in this dish, but you could also substitute a smoked gouda or even shredded cheddar. Both would probably melt better.
What to Serve with Shepherds Pie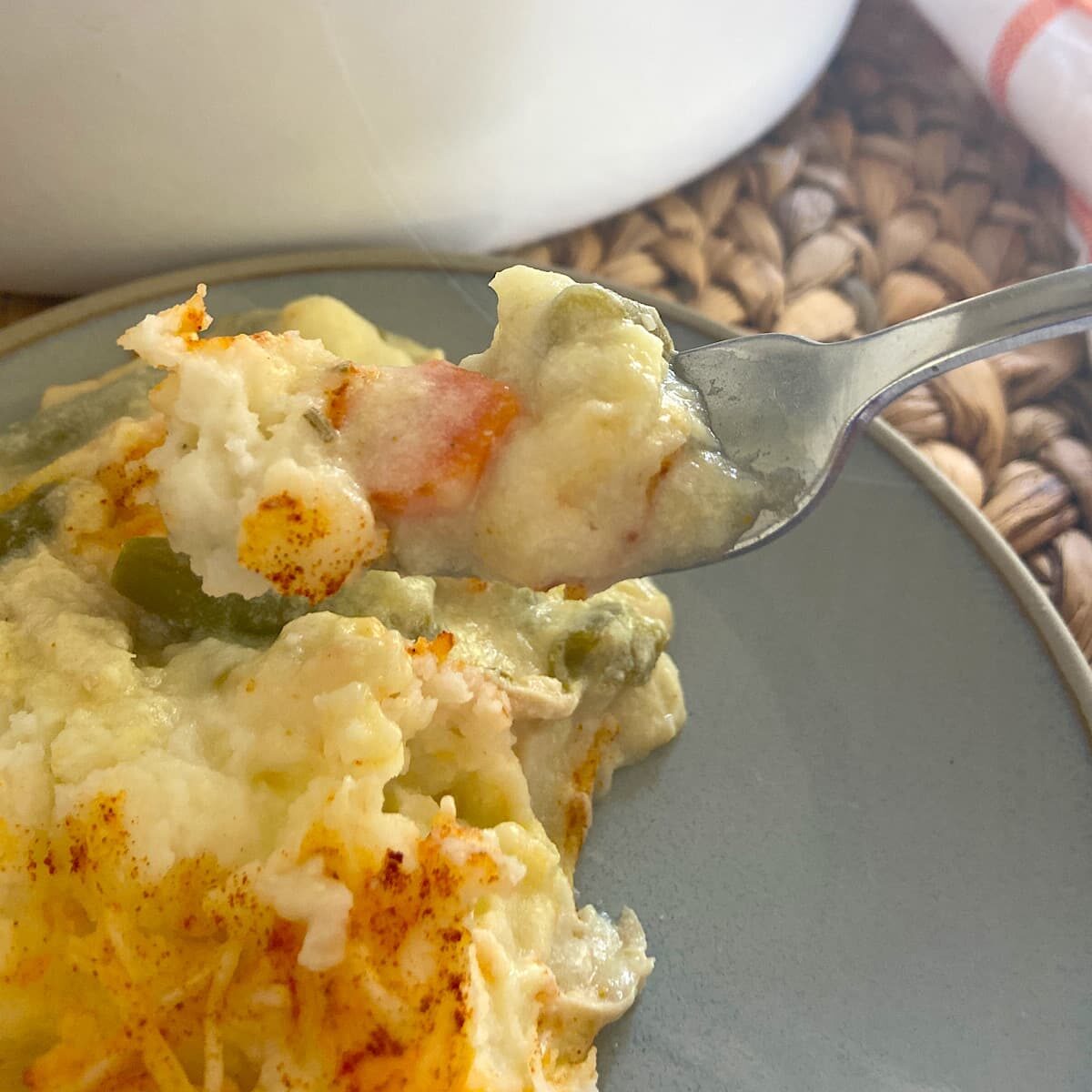 This Thanksgiving shepherd's pie turkey casserole is really a meal in itself. Serve it with a leafy green salad dressing with an olive oil vinegar dressing and you have a complete meal.
Other Turkey Recipes for You
---