This post may contain affiliate links. This means I may make a small commission at no additional cost to you when you make a purchase. Find out more in the Disclosure Policy
Coconut Pudding Dessert Bars are full of coconut flavor with a pecan shortbread crust, a creamy cheesecake layer, and a finish of whipped topping and toasted coconut. Made in a smaller batch it is the perfect dessert for a small group.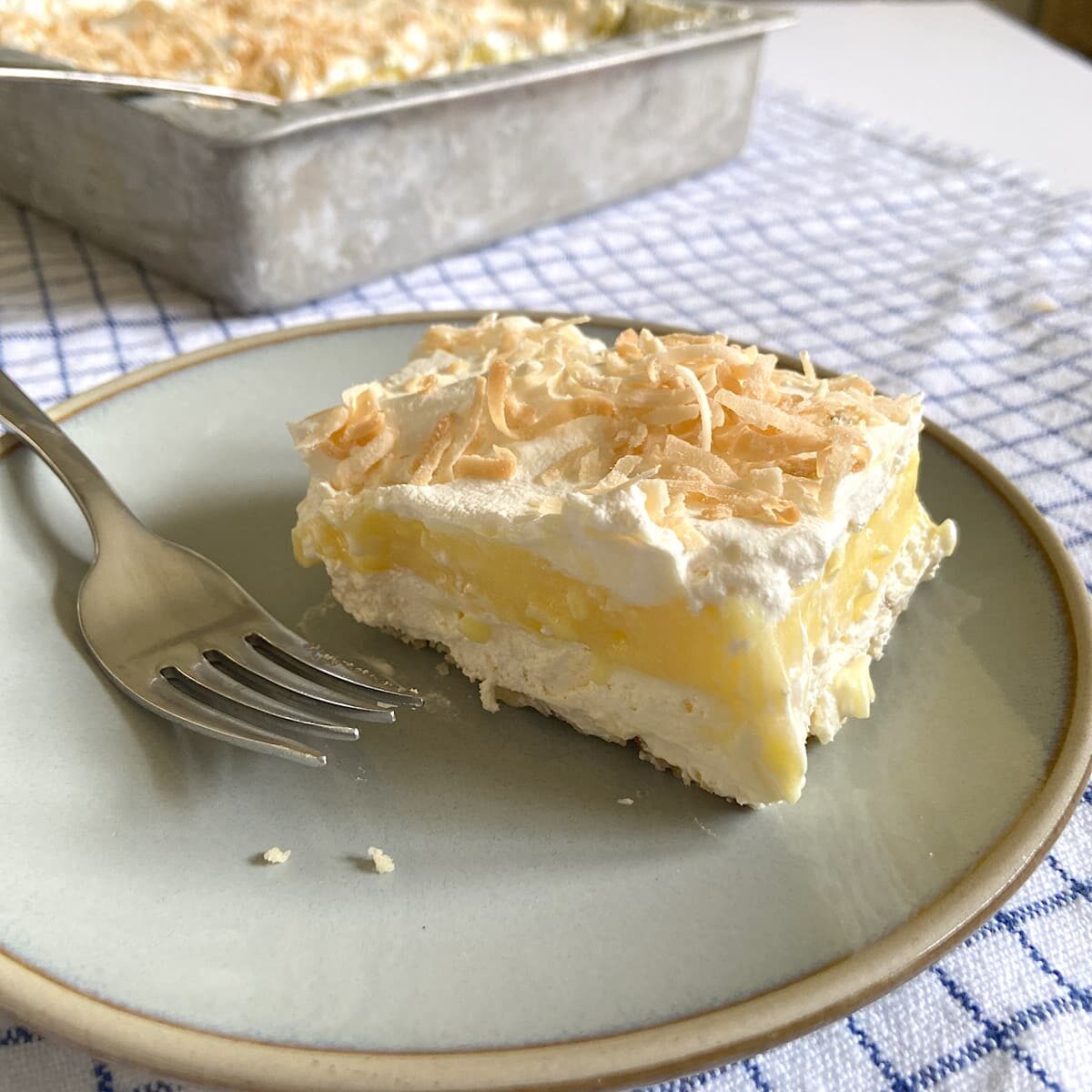 Coconut cream pie is one of my favorite desserts. These coconut dessert bars include coconut flavors and add a shortbread crust and a creamy cheesecake layer.
Need for a larger gathering? Just double the recipe.
Ingredients
Instructions
Step 1. Preheat oven to 350F.
Step 2. Prepare the crust. Add flour to a large bowl. Cut butter into 1/2-inch chunks. Using a pastry blender like this one #ad press the butter into the flour. Move the pastry blender around the bowl.
Continue until you no longer see loose flour and the butter/flour crumb mixture. Mix in finely chopped pecans.
Press evenly into the bottom of a 9 x 9-inch baking pan. Bake for 15 minutes or until the crust starts to brown. Remove and allow to completely cool.
Step 3. Prepare the cheesecake layer. Using a hand mixer, blend powdered sugar and softened cream cheese until well mixed.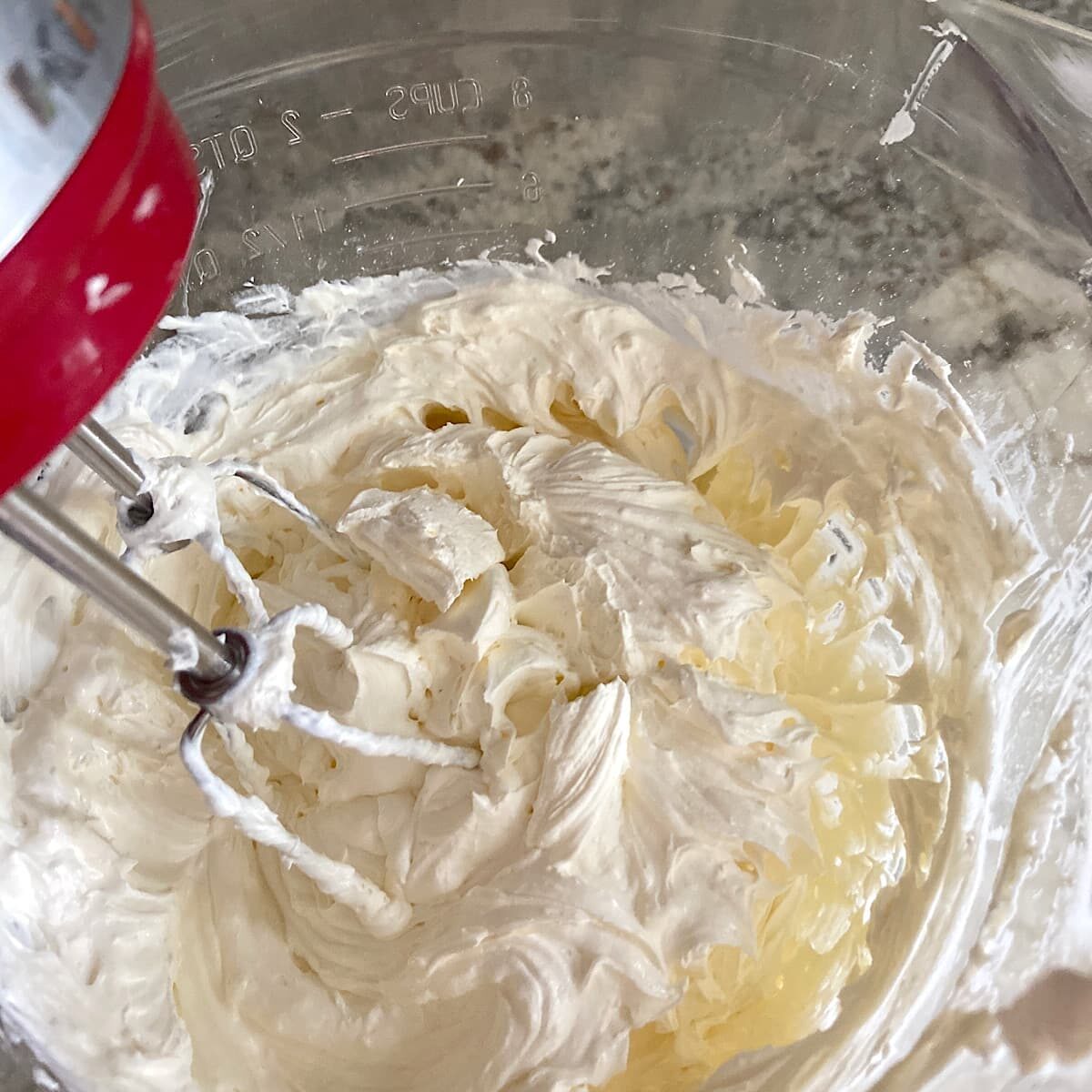 Fold in whipped topping and mix completely. Spread evenly over the cooled crust.
Step 4. Add milk to the pudding mix. Blend with a hand mixer per package directions. Pour over the cheesecake layer. Place in the refrigerator for 10-15 minutes until the pudding thickens and sets up.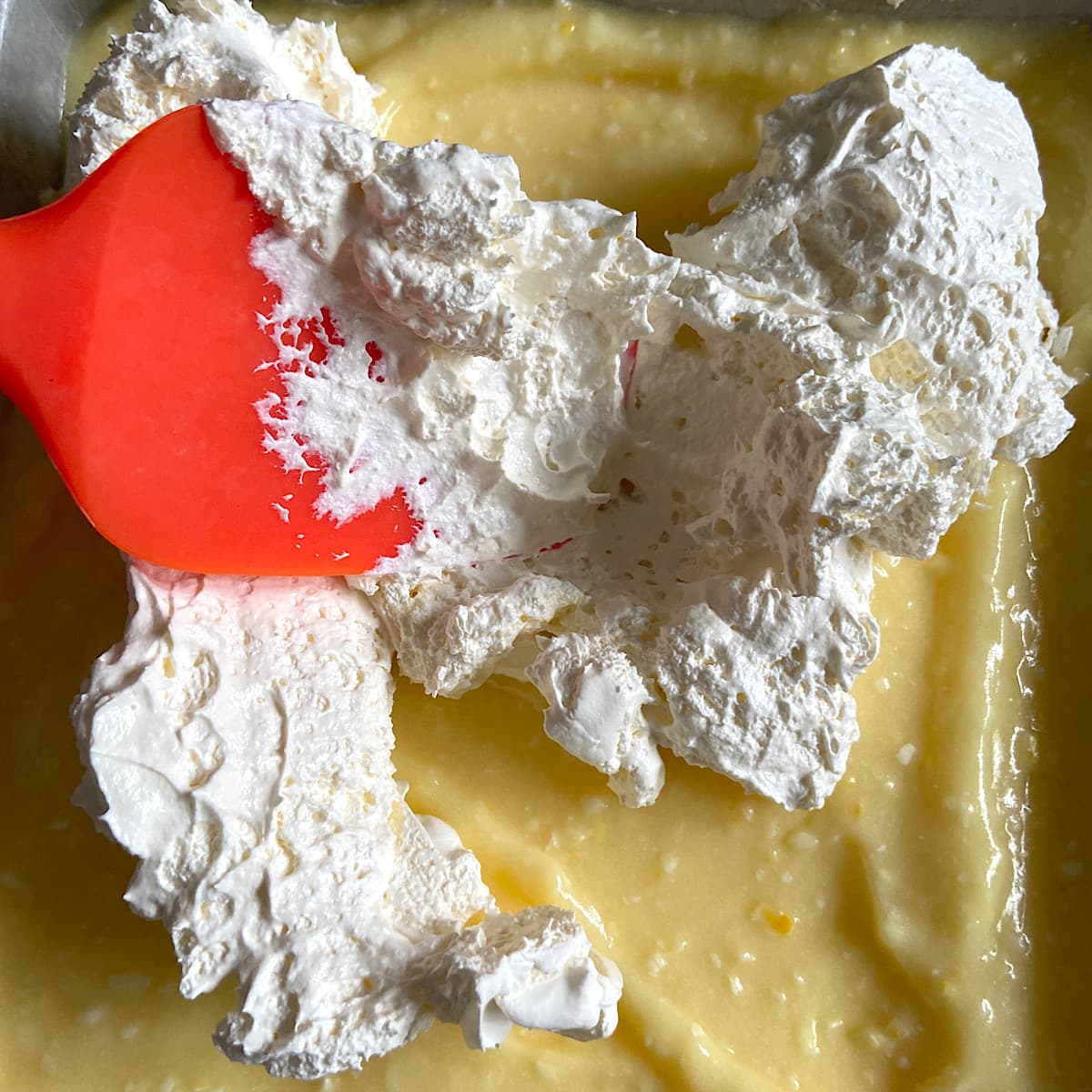 Step 5. Spread whipped topping over the pudding layer. Return to the refrigerator.
Step 6. Toast shredded coconut until golden brown. Sprinkle evenly over coconut pudding dessert bars.
Frequently Asked Questions
How to Toast Coconut

For a sweet dish, purchase presweetened Shredded Coconut. You will find this in the baking aisle at your grocer.

Next, preheat oven to 350F. Place a piece of parchment paper into a baking tray.

Break up any clumps of coconut and evenly spread the coconut in a single layer on the baking tray.

Place the tray on the lower shelf of the oven. Set your timer in 5-minute intervals to check the brownness of the coconut. Probably 2 five minute timers so the coconut is a light golden brown. Remove from the oven and allow to completely cool.

Keep an eye on the coconut after 5 minutes because it can quickly turn from a desired light golden brown to overdone in just a few minutes.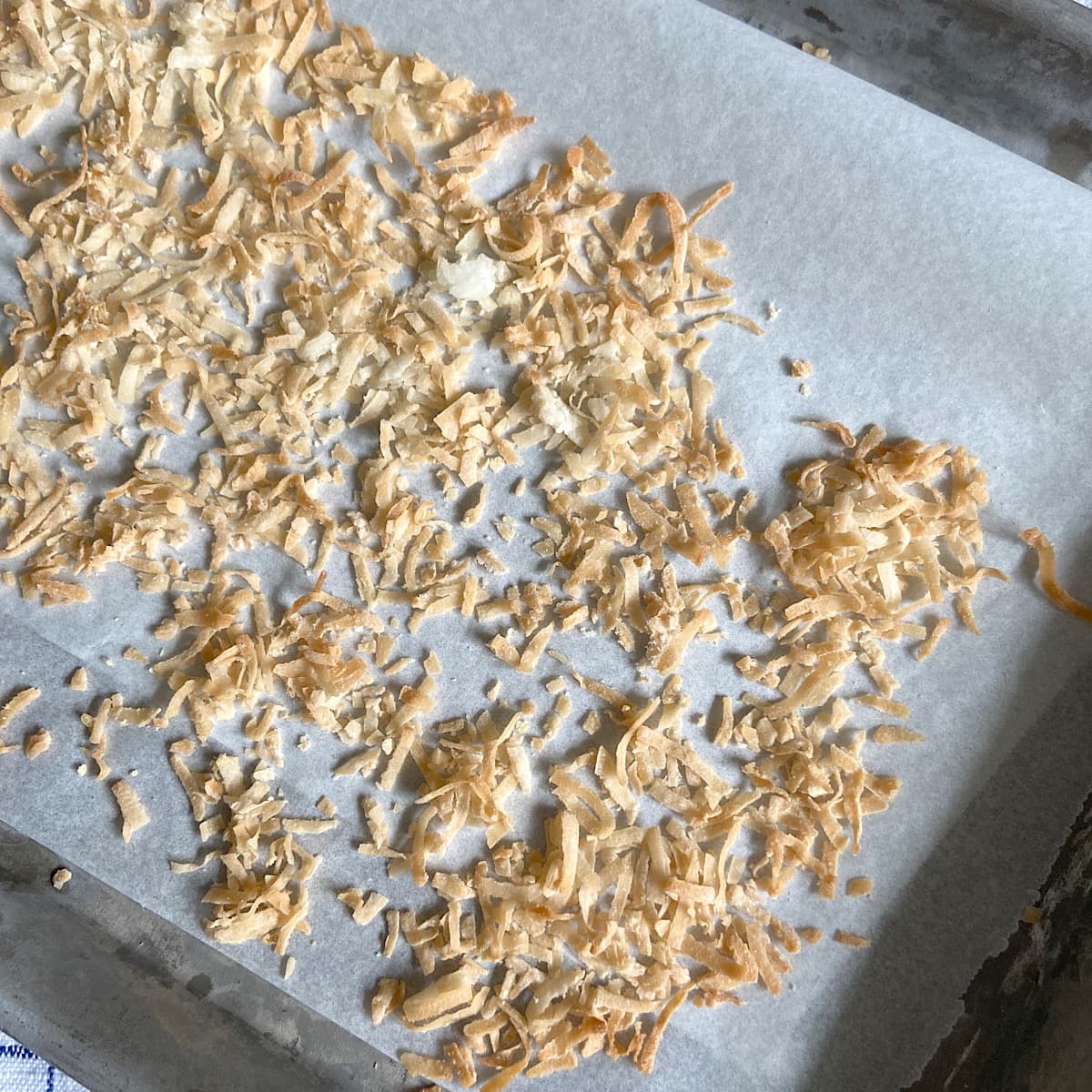 How to Store Toasted Coconut

Toasted coconut can be stored in an airtight container for several days. To refresh the crispy texture, reheat in an oven for 2-3 minutes, if needed.
How Long Do Coconut Pudding Dessert Bars Keep

Leftover dessert bars will keep covered with cling wrap or in an airtight container in the refrigerator for 3-4 days for the best texture and quality.
What to Serve with Dessert Bars
Coconut Pudding Dessert Bars are creamy and melt in your mouth. They are perfect with a cup of coffee for a quick snack or as a creamy ending to your daily meal.
Other Tasty Dessert Recipes for You
---
October 2022 Update: Minor post and image updates.