This post may contain affiliate links. This means I may make a small commission at no additional cost to you when you make a purchase. Find out more in the Disclosure Policy
Easy Beef Barley Soup is a hearty, flavorful, and filling soup filled with vegetables, barley, and lentils. It is a perfect dish for a chilly Fall or Winter day.
I make this Beef Barley Soup when I have leftover roast beef from my Slow Cooker Pot Roast recipe. It is a simple soup made without tomatoes.
A simple beef broth made with Better Than Bouillon #ad, with a shot of Worcestershire Sauce is the flavor base for the beef and vegetables.
Ever heard of Better Than Bouillon? It is a broth base to make beef broth that you measure by the teaspoon and then dilute with water. I use it when I have run out of my homemade bone broth. I store it in the refrigerator and it is ready when I need it!
This soup includes lentils, pearl barley, and lima beans. If you are following the Mediterranean Diet, it is a great recipe to include some lentils and whole grains.
Ingredients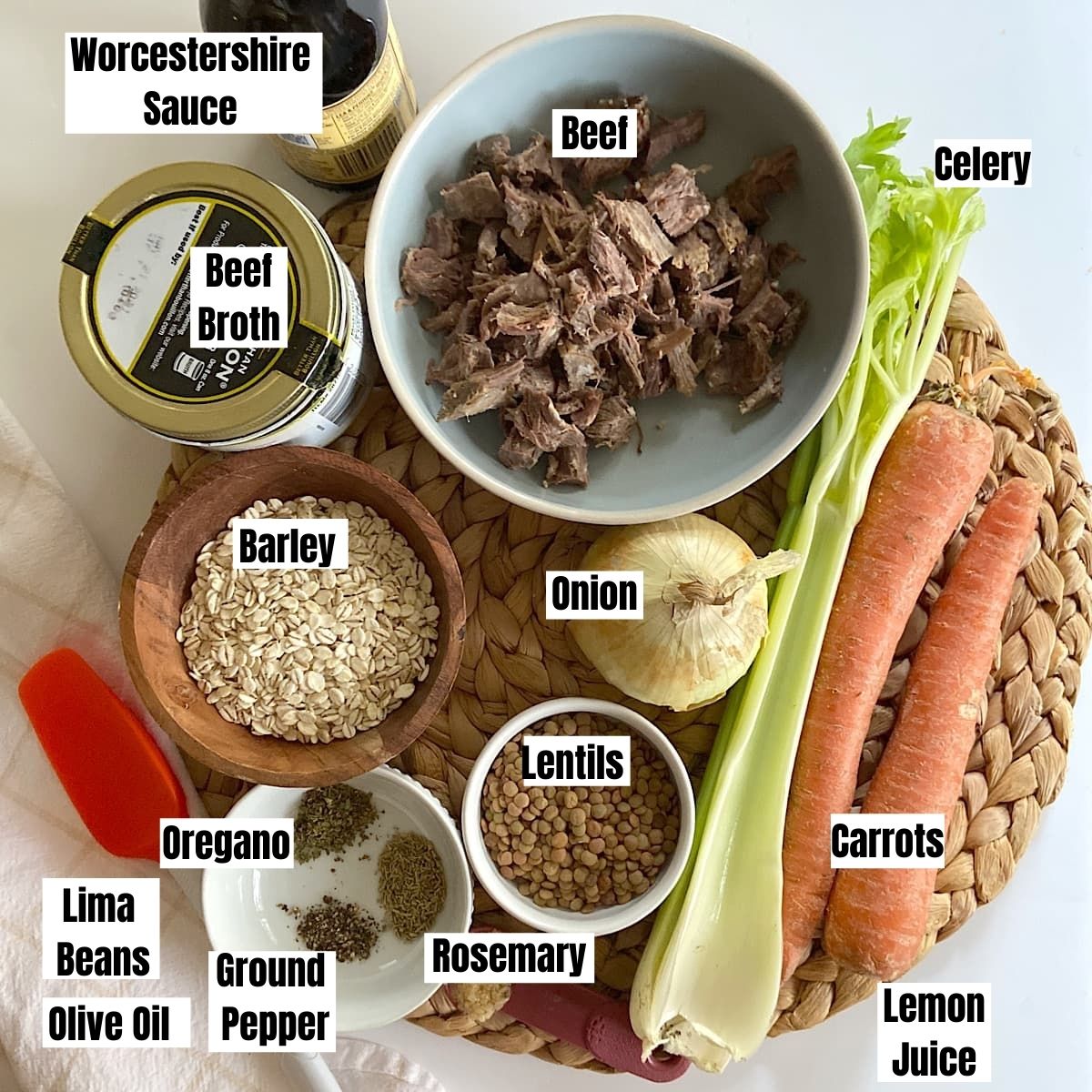 Instructions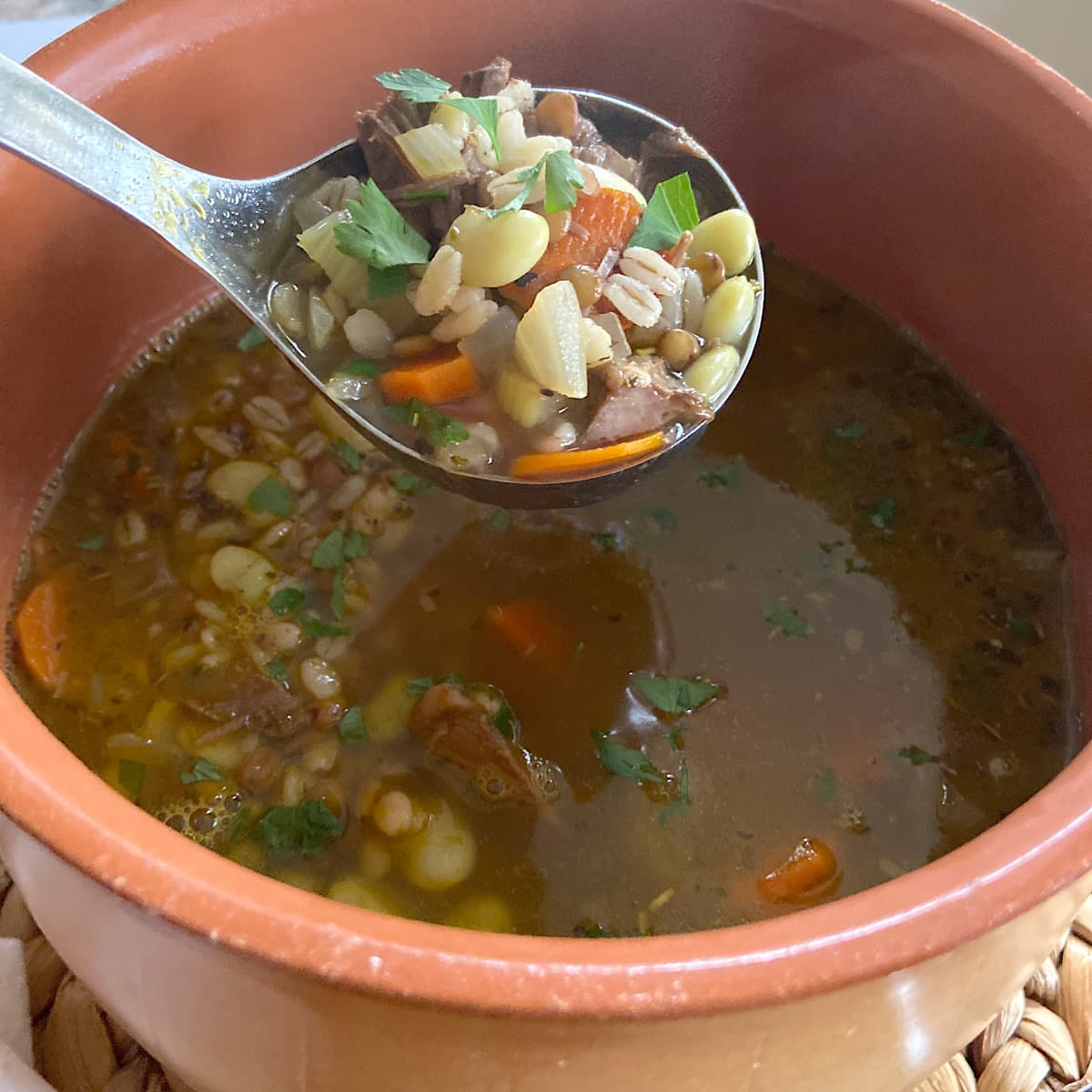 Step 1. Chop carrots, celery, and onions. Heat olive oil in a large pan over medium-high heat. Add carrots and cook for 2-3 minutes. Add celery, onions, and minced garlic. Cook and stir for 2-3 minutes until the vegetables start to brown and onion softens.
Step 2. Add 7 cups of water to pan and beef bullion. Bring to a boil. Add lentils and lower heat to medium and boil for 20 minutes. Add barley and cook for 15 minutes.
Step 3. Add beef, spices, lemon juice, and lima beans. Return to a boil and lower heat to a simmer. and cook for 15 minutes.
Frequently Asked Questions
How to Store Beef Barley Soup

Store soup in the refrigerator in a covered container for up to 7 days.
What Are Lentils

Lentils are the fruit or seed of a Fabaceae or Leguminosae plant. You will find them in green or red varieties. When preparing them, cook until they are tender.

Common lentils we include in our diet are chickpeas, peas, beans, and peanuts.

When included in your diet, they are an excellent source of protein, fiber, and healthy carbohydrates.
What to Serve With Soup
Serve soup with a leafy green salad dressed with Mayfair Dressing and a slice of french bread.
Other Healthy Soup Recipes for You
---