This post may contain affiliate links. This means I may make a small commission at no additional cost to you when you make a purchase. Find out more in the Disclosure Policy
Mayfair Salad Dressing with Anchovies is a regional recipe that originated in the St Louis Mayfair Hotel Restaurant. It is similar to a Caesar-style salad dressing full of garlicky goodness with a salty bite from the anchovies. Its unique combination of ingredients will add fabulous flavor to your salads at home.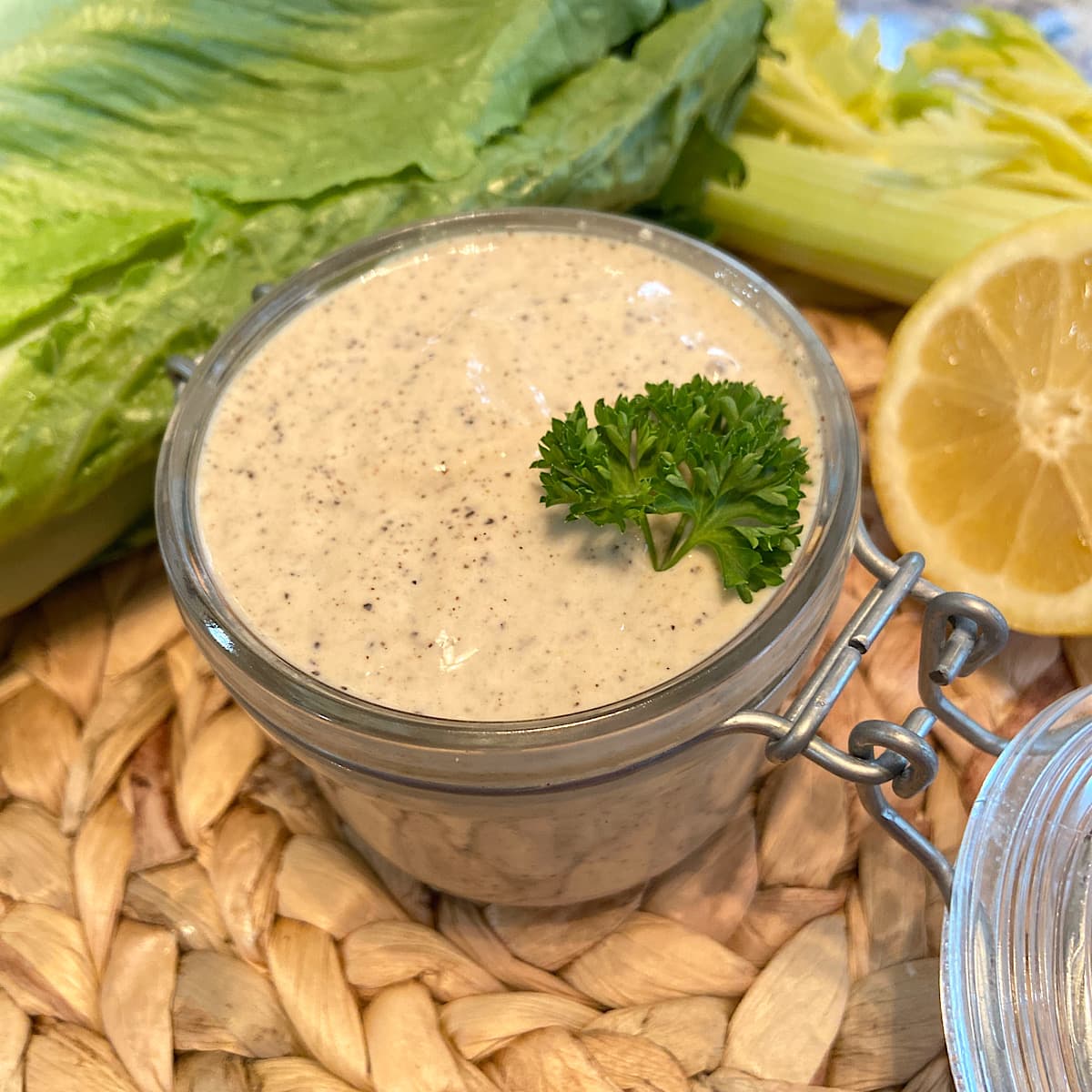 This simple Mayfair dressing recipe produces a big flavor on your salads. When I first checked the traditional recipe for this dressing, I realized that there were a couple of ingredients I had never used in cooking.
Anchovies and Raw Eggs
Anchovies
Let's start with anchovies.1 These small, slender fish are found around the world in temperate waters. They are commonly harvested in the waters of the Mediterranean around the countries of Crete, Greece, Spain, Portugal, and others in the area.
When caught and eaten fresh they are mild-tasting fish. To preserve the fish for areas further from the coastal waters, they are brined and then packed in oil. You will find anchovies packed in oil in cans or jars on grocery shelves by cans of tuna.
Anchovies are good to include in your diet. They are considered fatty fish and contain high levels of omega-3 fatty acids. Including them regularly in your diet will help ensure you are reaching recommended levels of omega-3 fatty acids.
To learn more about the benefits of including omega-3 fatty acids, read my post Foods That Decrease Inflammation.
I really hadn't cooked with anchovies before and wondered if they would have a strong odor. When used in a salad dressing, no one in my family commented on a fishy smell. And the final dressing had no hint of a fishy taste, which was a bonus.
Raw Eggs
The other concern I had was using raw eggs in the dressing. Raw eggs work as an emulsifier. An emulsifier's job is to keep the oily ingredients and water-based ingredients combined. But, there are other ingredients you can substitute.
I chose to use Dijon mustard and Avocado mayonnaise rather than raw eggs in this dressing. Mustard works for this purpose because it naturally contains lecithin which is an emulsifier.
Both worked great and my dressing didn't separate when stored in the refrigerator for up to a week. And no worries about raw eggs in my dressing.
Ingredients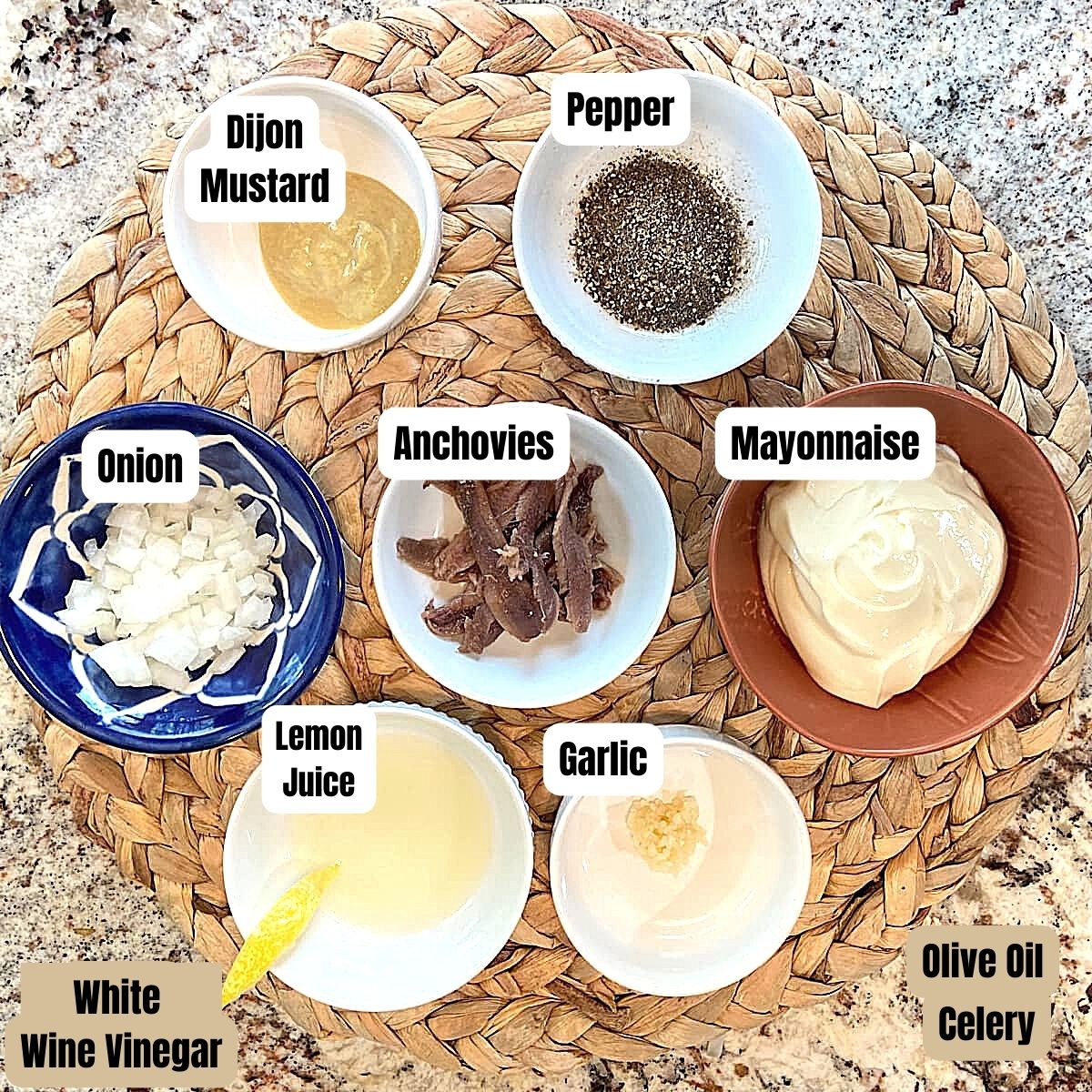 The ingredients I used for this recipe are a little different than the traditional recipe. I used the following:
Instructions
Step 1. The first step is to prepare the anchovies. Open a 2-ounce can or jar of anchovies and remove the anchovies from the oil. Rinse under hot water for a couple of minutes to remove the excess oil and salt. Gently press anchovies with a paper towel to remove excess water.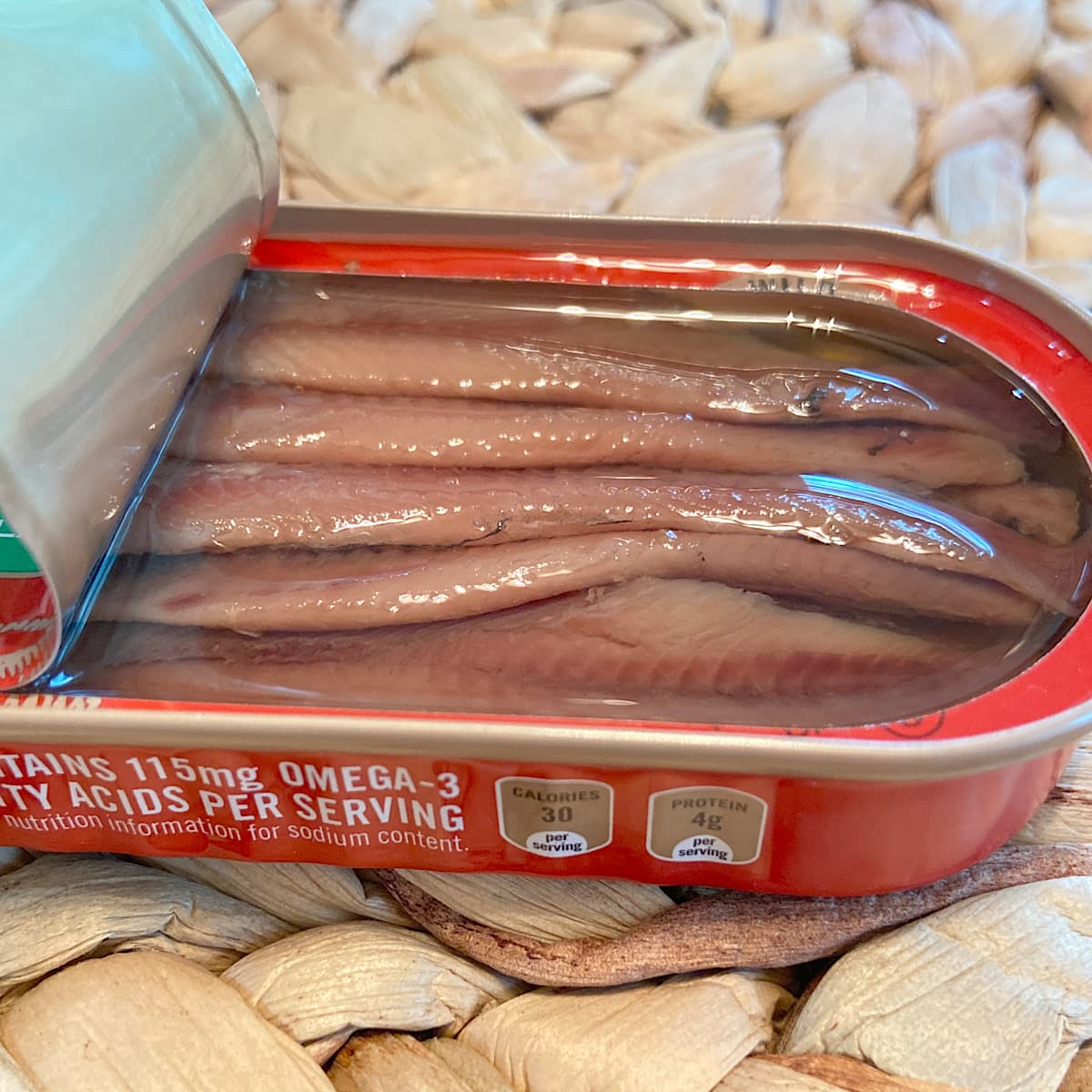 Step 2. Add anchovies, celery, onion, garlic, Dijon mustard, and pepper to the bowl of a food processor. Pulse until the solid ingredients are roughly chopped.
Mix half of the mayonnaise and all the lemon juice and add to the bowl. Drizzle in olive oil and vinegar until the dressing is a pourable consistency.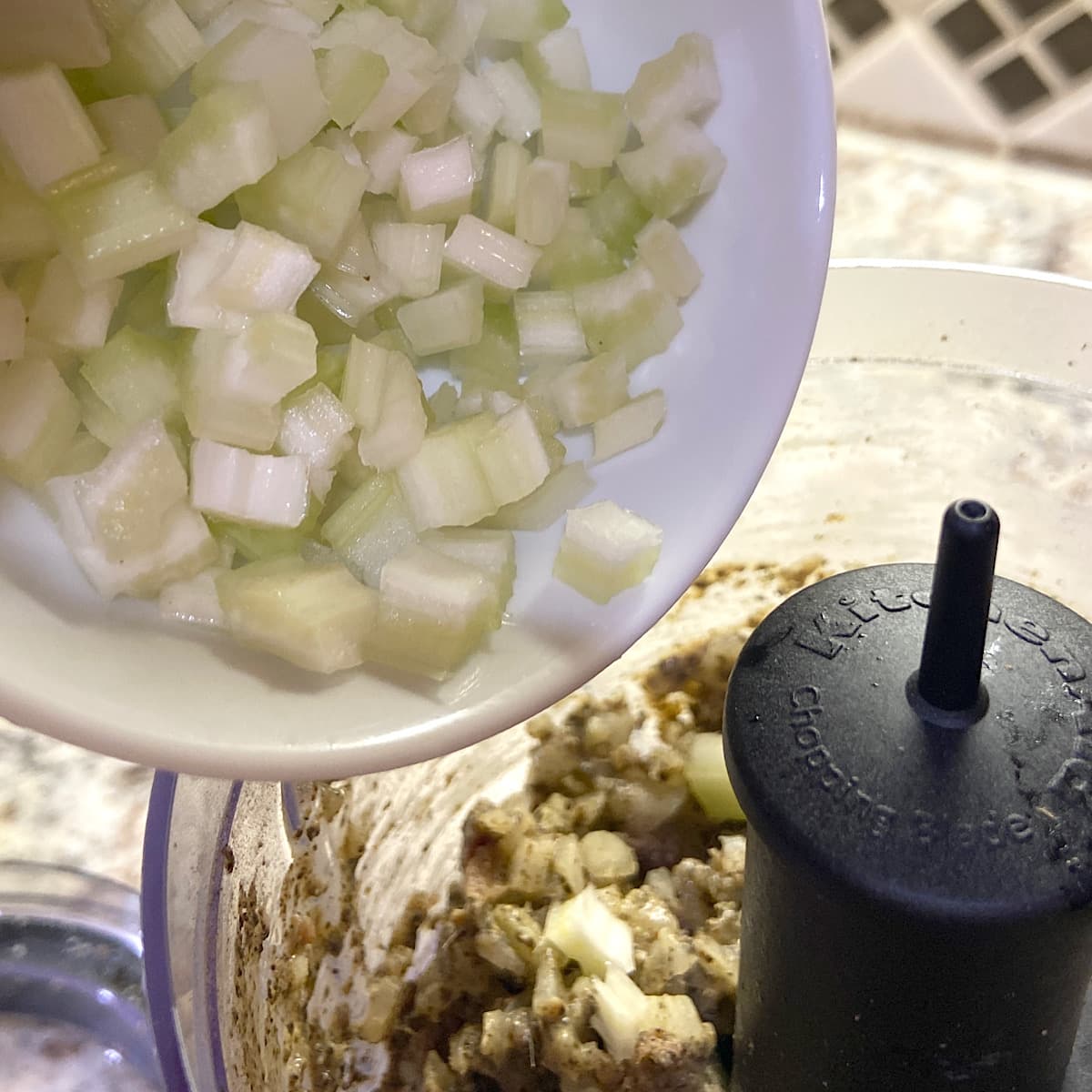 Step 3. Transfer to a covered container and chill for up to an hour prior to serving.
Using a food chopper #ad or processor makes this dressing a quick and easy recipe. I prefer the flavors of homemade dressings and with a food processor, they are so easy to prepare and serve.
Frequently Asked Questions
Do Anchovies Add a Strong Odor or Taste to the Dressing?

Anchovies are small fish that are usually packed in oil in a can or jar. They add a wonderful mild salty flavor to your recipes with a little hint of fish. Full of healthy fats, they are a heart-healthy addition to your recipes.
How to Serve Salad Dressing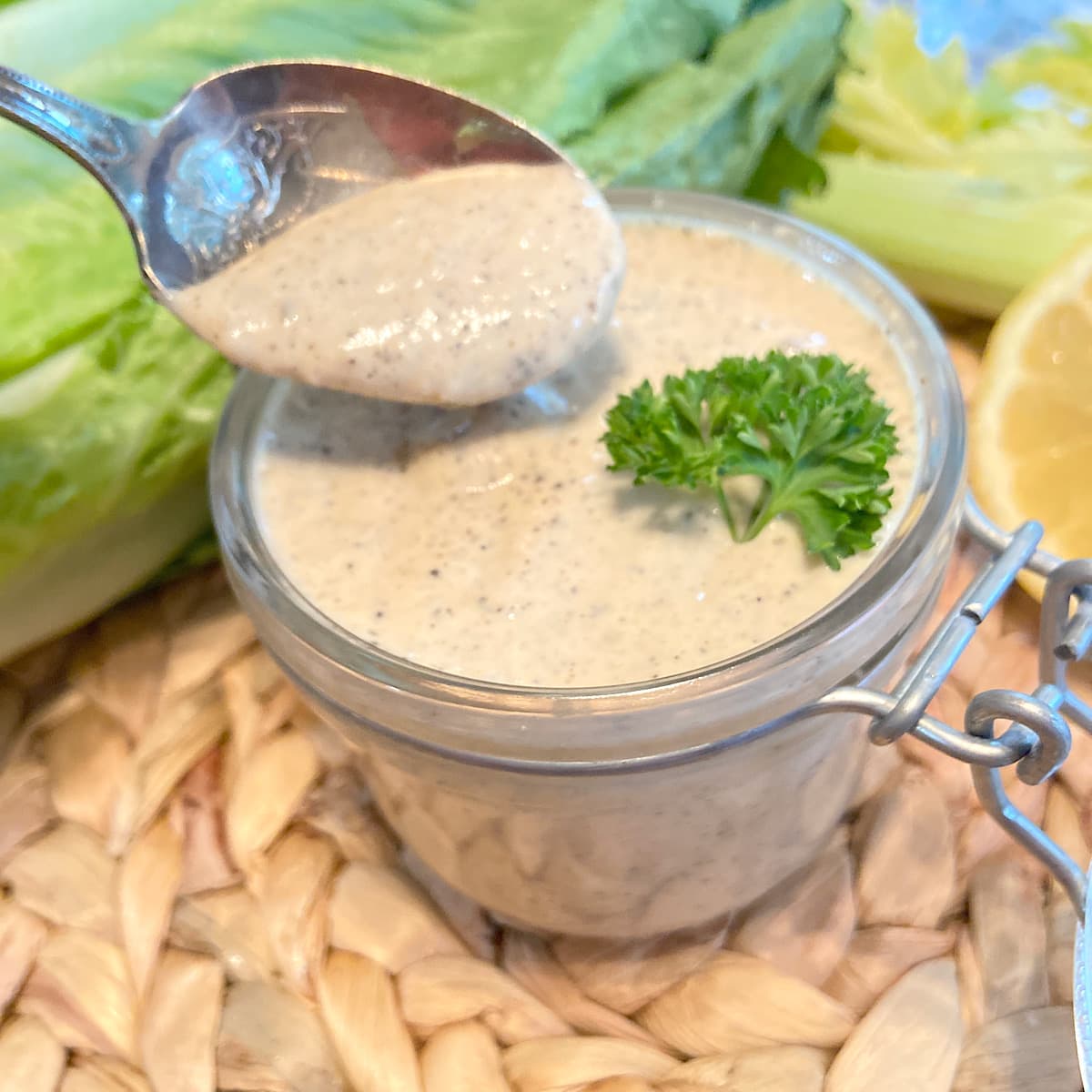 Mayfair dressing recipe is a caesar-style salad dressing that works well on salads with crisp and firm romaine lettuce. It is a perfect dressing for a Chicken Caesar Salad.
Left with a thicker consistency, it works great as a dip for vegetables. Find more salad dressings recipes.
Other Salad Recipes for You
---
July 2022 Update: Minor update to post and images.