This post may contain affiliate links. This means I may make a small commission at no additional cost to you when you make a purchase. Find out more in the Disclosure Policy
Start your day with a quick and easy savory vegetable omelet. It's a healthy alternative that works for breakfast as well as other meals. For lunch or dinner, serve with a salad, and garlic toast and you have a flavorful meal.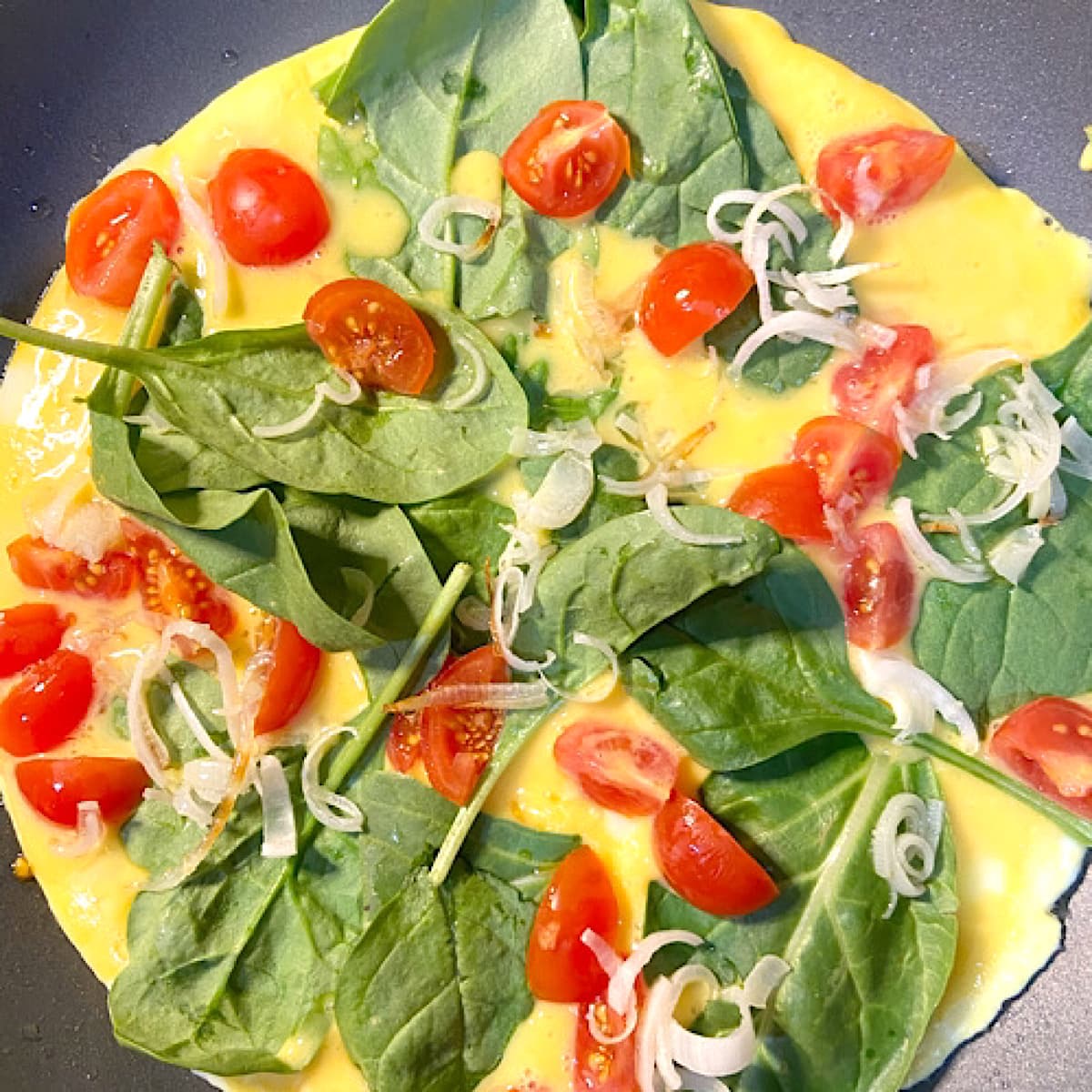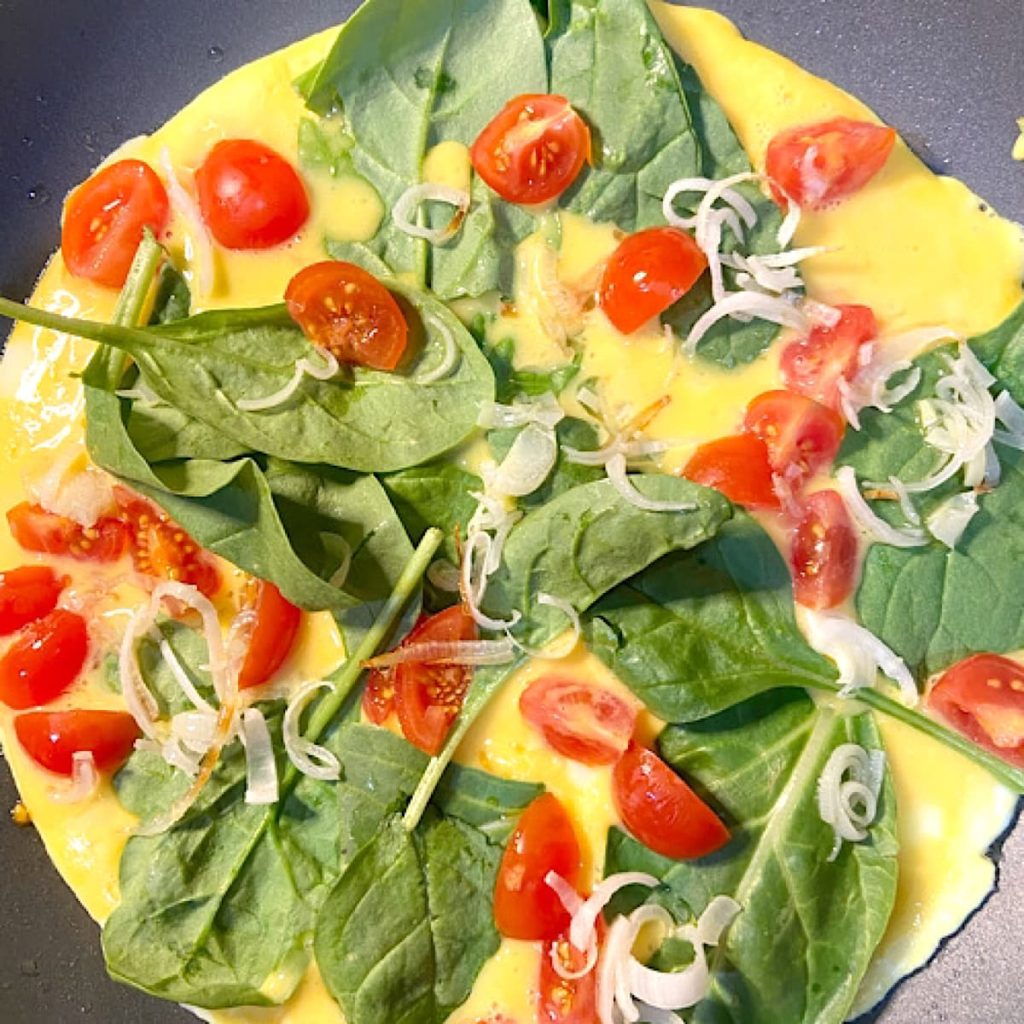 Vegetables are a quick and easy addition that add flavor to your omelet. Cheese adds a salty bite and depth to the eggs and vegetables.
Vegetable Omelet Ingredients
For my omelet I used, cherry tomatoes, fresh baby spinach, leeks, and parmesan cheese. These are the ingredients I had in my refrigerator.
Season with salt, black pepper, and a pinch of cayenne pepper.
Recipe Substitutions
Other vegetables that work great in an omelet include mushrooms, bell peppers, black olives, or even shredded carrots.
Hard vegetables such as carrots will need to be finely chopped or sauteed to ensure they are cooked.
I like using hard cheese because they have less saturated fats. Use shredded cheese rather than grated for the best texture.
Feta cheese would add a salty bite, but other cheeses such as smoked gouda would add additional flavor.
How to Prepare an Omelet
One of the most important tips in preparing an omelet is to keep your burner temperature low. Don't rush the omelet or you will end up with an over browned omelet.
Set your temperature on low. Depending on how your stove cooks, you may need to pull the pan half off the burner to keep the omelet from cooking too quickly.
First, heat a couple of teaspoons of olive oil in your pan over medium heat.
Add whisked eggs and adjust your heat to a low setting.
Then start to layer your vegetables and your cheese.
Once the omelet starts to thicken, slide a spatula under half of the omelet and gently flip it over the other half.
Continue to cook on low until the omelet is firm to the touch.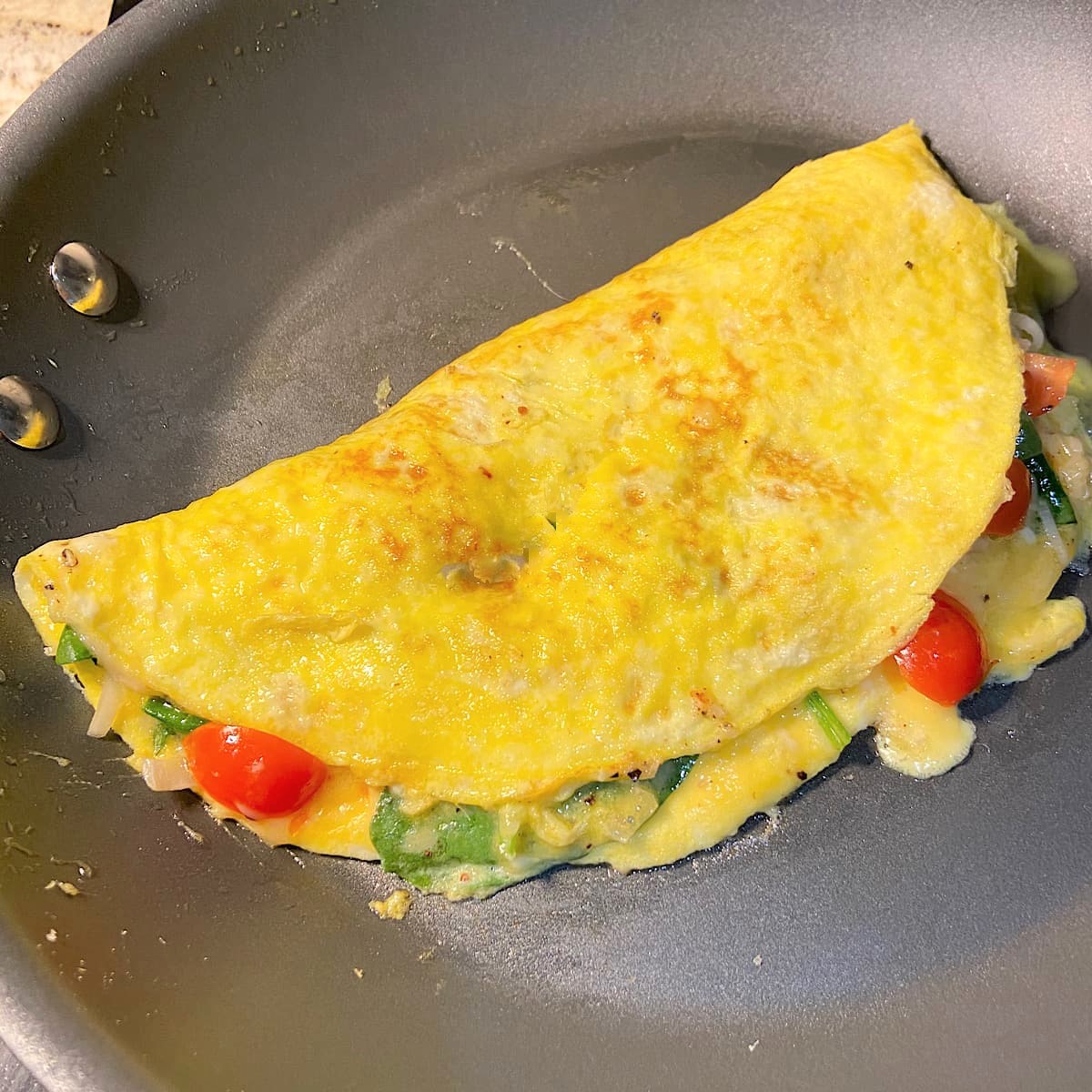 See my post on the Best Mediterranean Diet Breakfast Recipes for other healthy breakfast ideas.
---
February 2021 Update: Images in post and recipe card updated.