This post may contain affiliate links. This means I may make a small commission at no additional cost to you when you make a purchase. Find out more in the Disclosure Policy
Herbed Baby Carrots with Zucchini is a quick and simple side dish. Filled with herbs and vegetables, it is a healthy recipe, making it a perfect side dish.
This is a simple vegetable side dish flavored with fresh herbs, olive oil and broth. It focuses the flavors of carrot and zucchini.
Ingredients in Baby Carrots
How to Substitute Dried Herbs for Fresh
For this recipe, I used fresh rosemary, oregano, Italian parsley, and basil. I grow these in a planter on my patio so I have fresh herbs available when I need them for a recipe.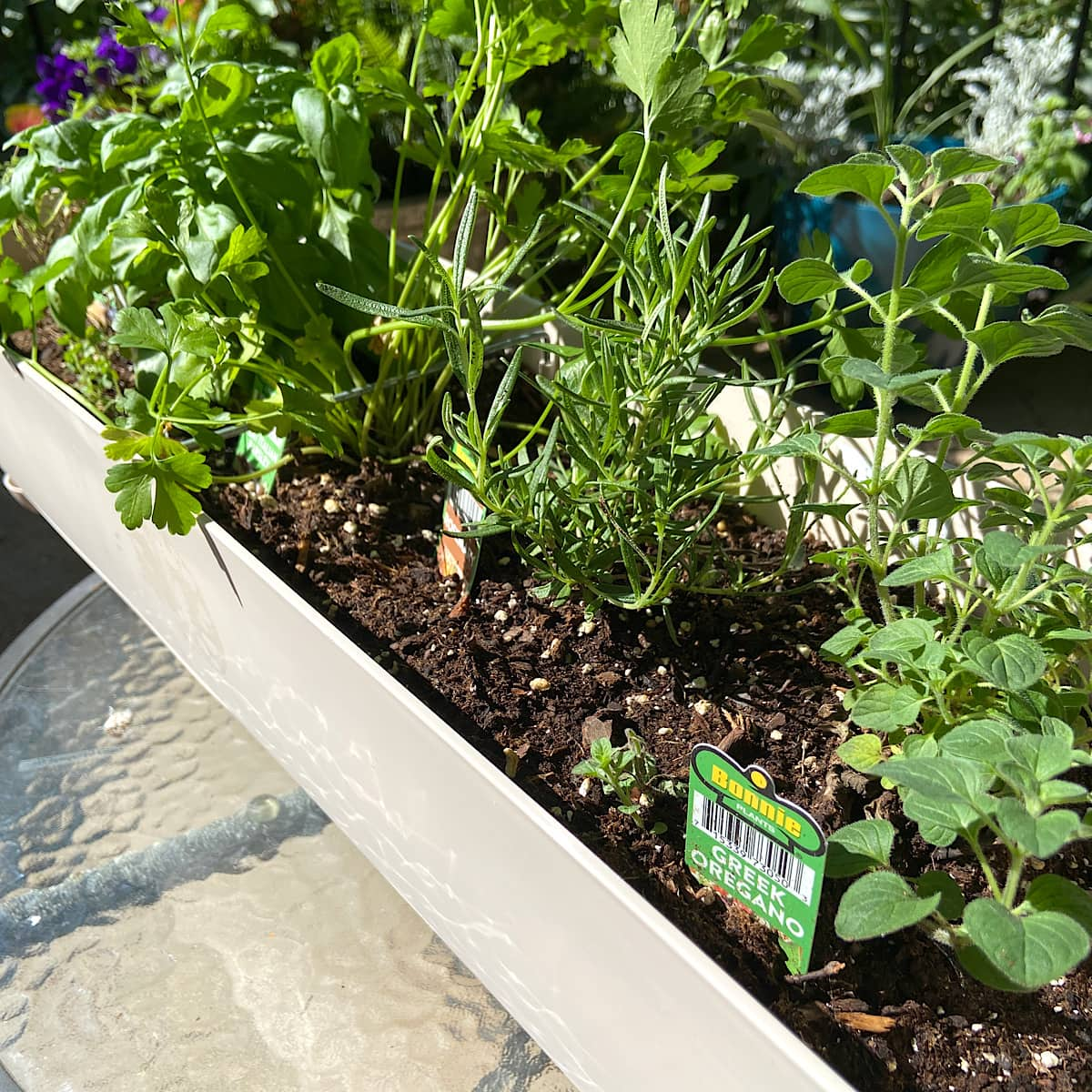 If you don't have fresh herbs available for this recipe, no problem.
Dried herbs are generally more concentrated and flavorful than fresh so you will need to adjust the amount you use for this recipe.
Generally, the rule of thumb is to substitute 1 teaspoon of dried herbs for 1 tablespoon of fresh.
Preparation
One of the best parts of this recipe is the simplicity of preparation.
Start with boiling carrots in a large pan for 5 minutes.
Next add olive oil to frying pan and heat over medium heat. Add strained carrots to pan and cook for 3 minutes.
Stir in sliced zucchini. Add broth and spices to carrot mixture.
Stir and cook over medium low heat until vegetables are tender.
Add additional water to frying pan as needed.
What to Serve with Baby Carrots with Zucchini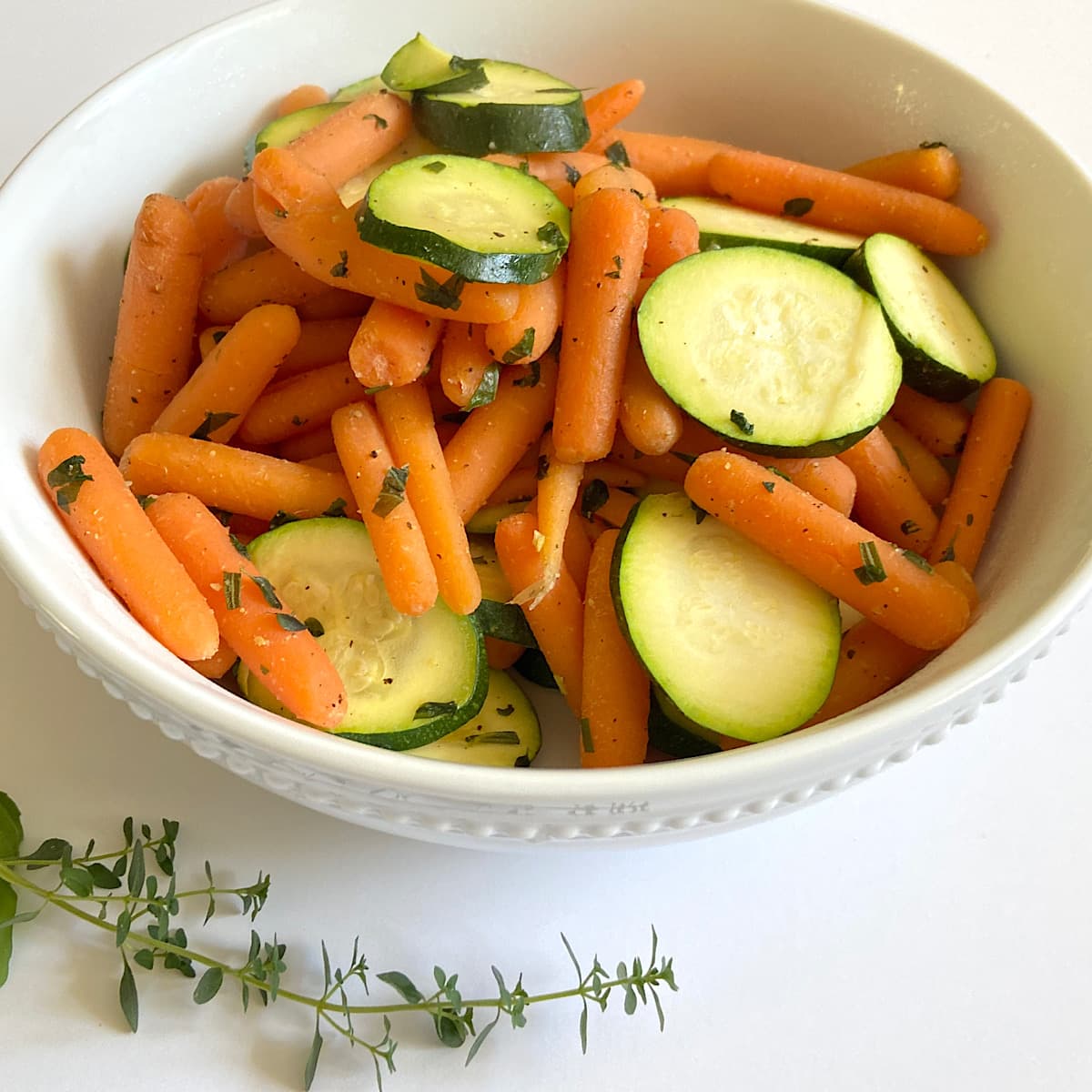 This is a perfect side dish for almost any meal.
You might enjoy it with Balsamic Chicken Breasts. A one-dish chicken recipe with a delicious Italian twist.
Another flavorful dish that Herbed Baby Carrots might complement is Salmon with Mediterranean Spice Rub. Oven baked salmon flavored with lemon, olive oil, and a variety of spices.
Other Healthy Side Dish Recipes for You
---