This post may contain affiliate links. This means I may make a small commission at no additional cost to you when you make a purchase. Find out more in the Disclosure Policy
Healthy wild rice recipe is a colorful side dish made with a quick cook parboiled wild rice combined with carrots, celery, chopped green onion, golden raisins, and chopped apple. Flavored with chicken broth and spices, this rice dish will complement almost every entree.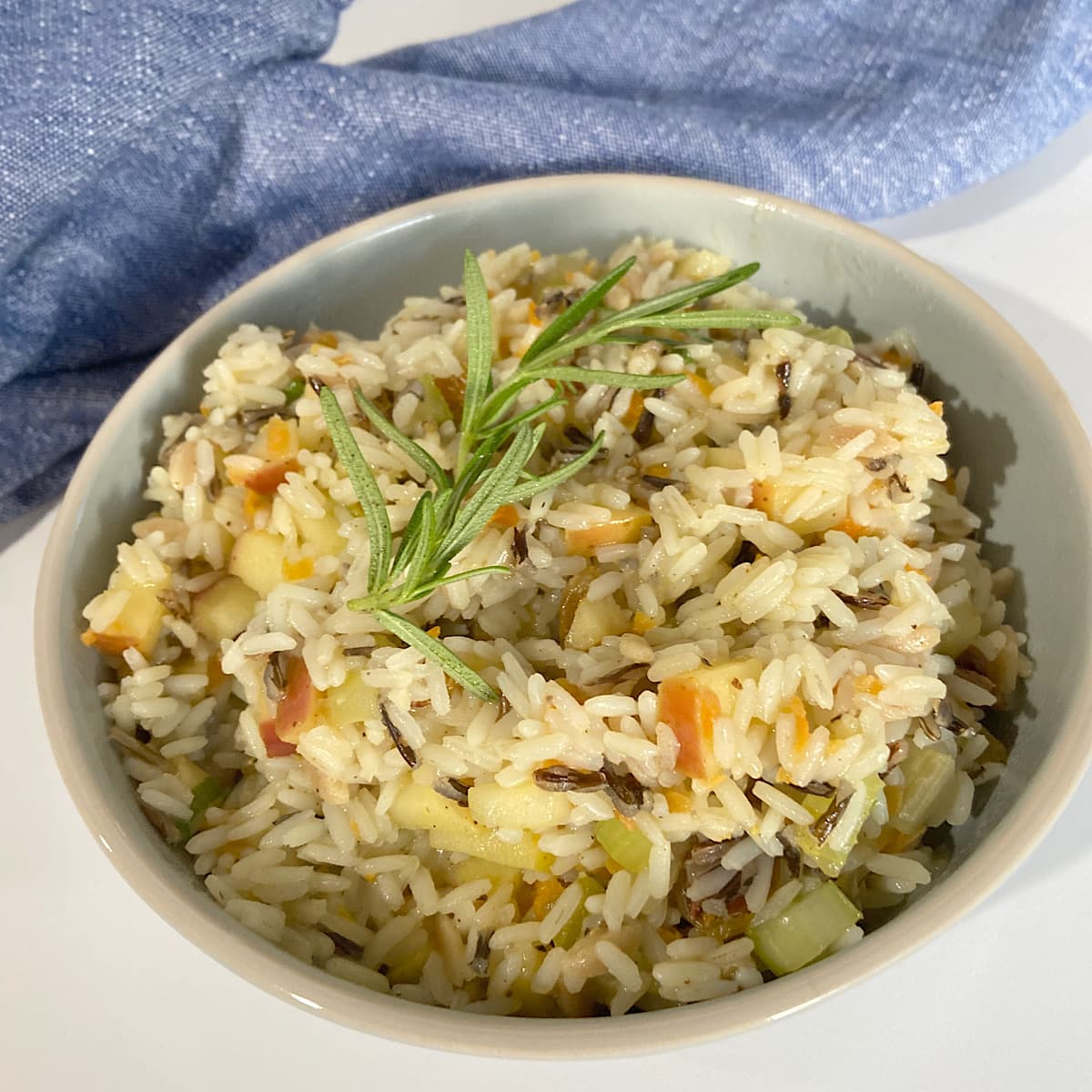 You will love this warm and savory long grain and wild rice recipe. It is full of sweet apple and raisin bits that add just the right amount of flavor contrast. A warm, chewy mouth-watering side dish for any meal.
Ingredients
Collect the following ingredients to make this rice side dish:
long grain and wild rice mix
Instructions
Time Saver Tip: Use Uncle Ben's Long Grain & Wild Rice - Ready Rice and skip step 1. Just heat rice in a pan per package directions.
Step 1. Add water and chicken broth to a pan along with a tablespoon of extra virgin olive oil. Set the burner temperature to medium-high until the water mixture comes to a boil. Add the wild rice to the pan of water and discard the seasoning packet.
Step 2. Lower the temperature to medium-low, cover the pan and simmer the rice for 10 minutes.
Step 3. While the rice is cooking, peel and grate the carrot, and chop half an apple, onion, and celery into small chunks. Slice green onion.
Step 4. When rice is ready add vegetables, chopped apple, raisins, and spices and toss to mix. Serve warm.
What to serve with Healthy Wild Rice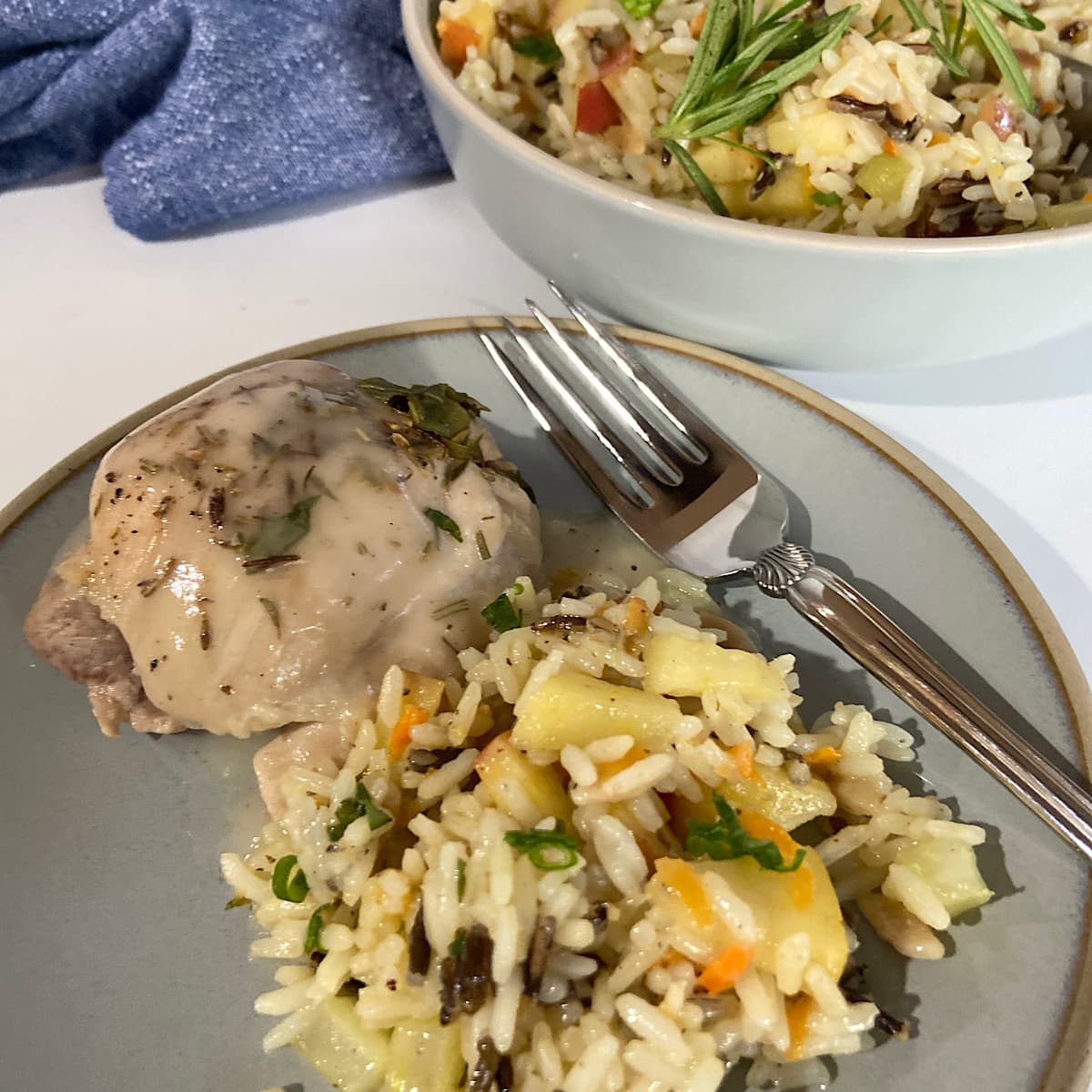 This is one of my favorite long-grain and wild rice recipes. It is a perfect side dish for any meal. Full of warm rice, savory flavors, and sweet bits of apple and raisin, it is a filling and satisfying recipe. You might enjoy it with Herbed Chicken, or Bacon-Wrapped Chicken.
See more Healthy Side Dishes Here.
More Healthy Side Dish Recipes for You
---
November 2022 Update: Minor post and image updates.