This post may contain affiliate links. This means I may make a small commission at no additional cost to you when you make a purchase. Find out more in the Disclosure Policy
Try this Easy Apple and Rice Pilaf Recipe. Full of subtle apple flavor, smokey toasted pecans, raisins, and chewy rice. Serve with pork tenderloin and a salad and you have a tasty meal.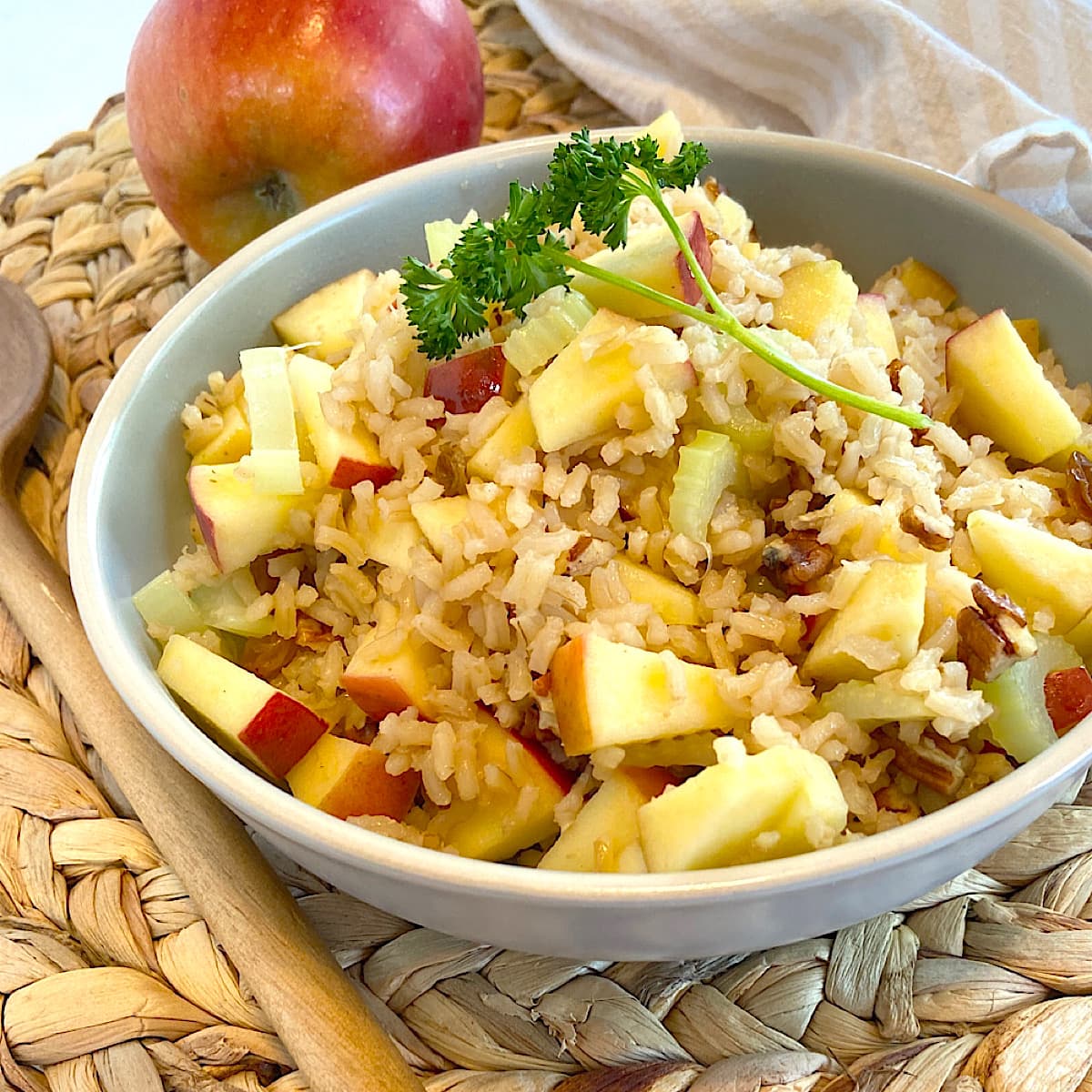 I love serving apple rice pilaf with my meals. Whole grain brown rice is a bit healthier than white rice and has more of a chew. Add crispy apples, toasted pecans, and golden raisins and you will have a bowl of flavorful rice for your meal.
Ingredients
This recipe is made with simple ingredients. To save time I used a bag of Uncle Bens's Whole Grain Brown Ready Rice. Precooked with canola oil, it will save you the time it generally takes to boil your rice. You will need the following additional ingredients.
Salt and pepper to taste.
Instructions
Step 1. Chop the apple and celery. Sprinkle lemon juice over the apple and toss to coat. This keeps the apple from browning while you prepare the other ingredients.
Step 2. Add rice to a frying pan heated over medium-low heat. Sprinkle with cinnamon. Stir rice as it heats for 3-5 minutes. Pour apple juice into rice and stir until the juice is absorbed.
Step 3. Move rice to the side. Add olive oil, celery, and chopped pecans to the pan. Stir and cook for 3-5 minutes.
Step 4. Mix in apples and stir to combine.
Serve warm or chilled.
Frequently Asked Questions
What is Rice Pilaf

Cooked rice is generally just boiled in water with salt and butter. When you prepare rice pilaf you saute the rice to brown and add additional spices and ingredients to complete the dish.

Common ingredients include nuts, raisins, and apple.

What to Serve with Apple Rice Pilaf Recipe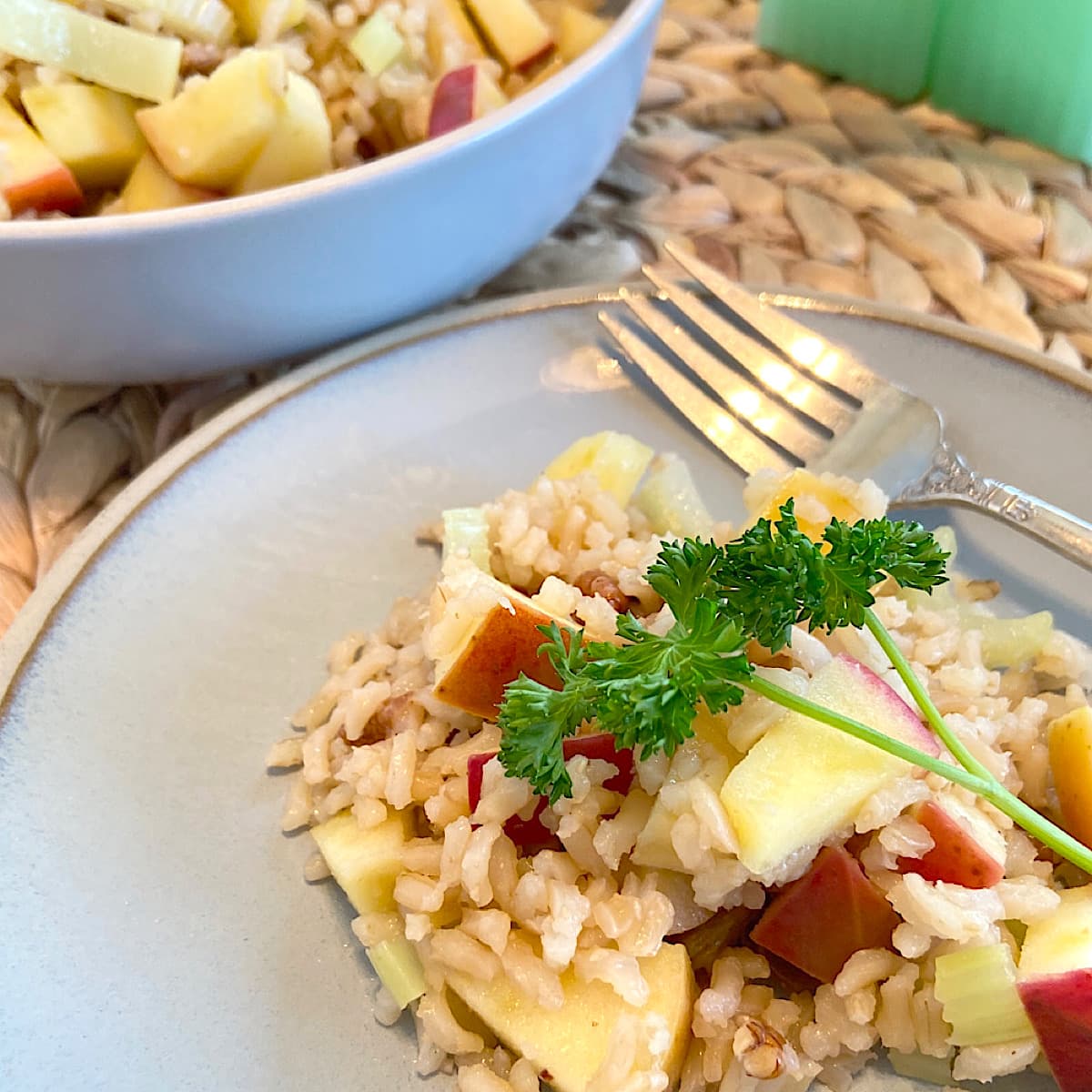 Serve this quick and easy apple rice pilaf with raisins side dish with pork tenderloin, Juicy Baked Turkey Breast, or Easy Oven Baked Salmon.
Other Healthy Side Dish Recipes for You
---
October 2022 Update: Minor post updates.