This post may contain affiliate links. This means I may make a small commission at no additional cost to you when you make a purchase. Find out more in the Disclosure Policy
Mediterranean Oven Roasted Potatoes Recipe makes a potato with a creamy, melt-in-your-mouth texture that is rich and moist. You will want to make them over and over again. The recipe includes simple ingredients right from your pantry to make a potato dish that works as a side dish with almost any main dish.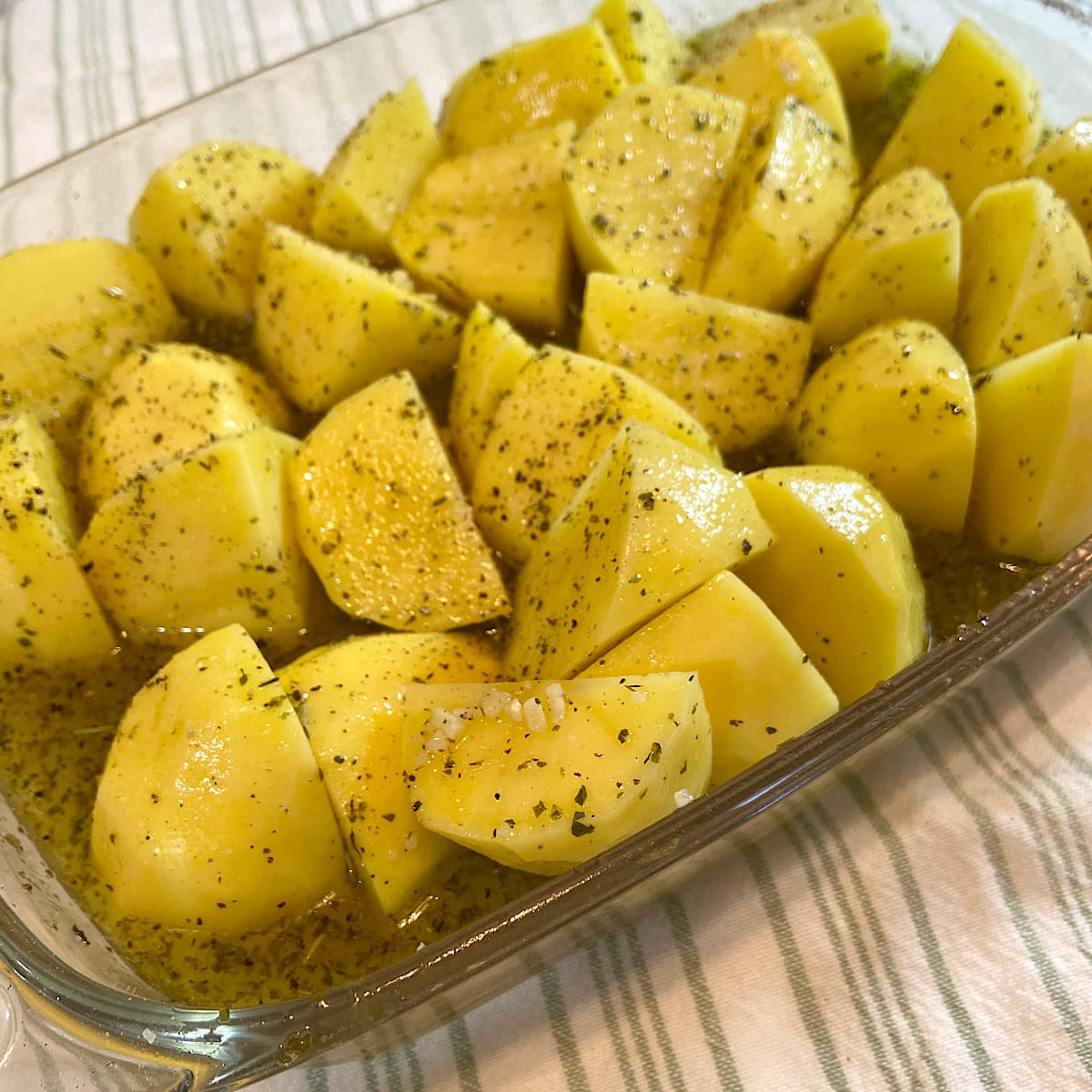 This oven roasted potatoes recipe is so simple it will easily end up on your monthly or even weekly recipe rotation.
Ingredients in Mediterranean Roasted Potatoes Recipe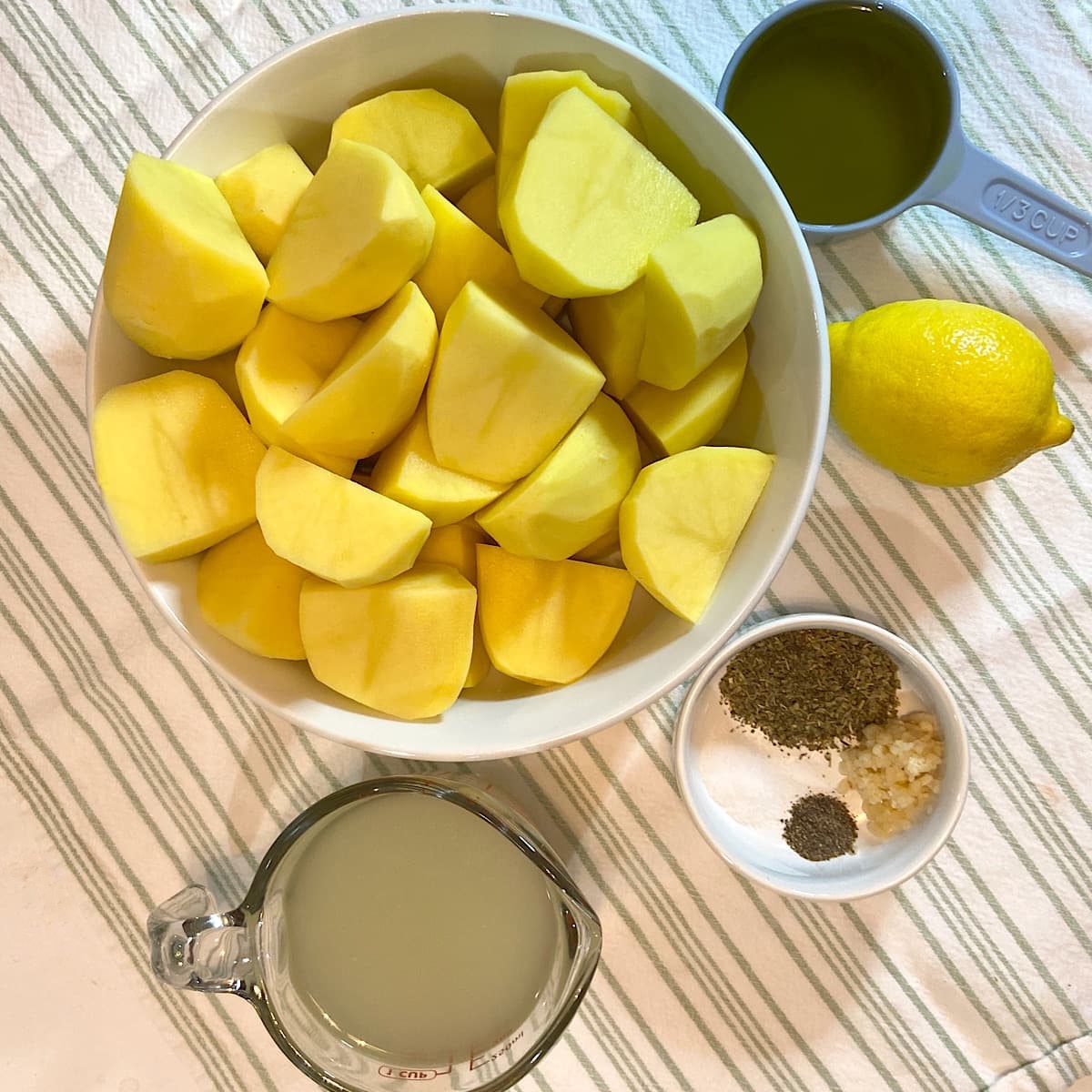 How to Prepare Potatoes
Preheat oven to 350F.
Start with scrubbing the potatoes. Peel skin from potatoes. Cut potatoes into equal portions.
Spray baking dish with cooking spray. Layer potatoes in single layer in pan.
Mix herbs, salt, pepper, lemon, and broth together. Whisk in olive oil.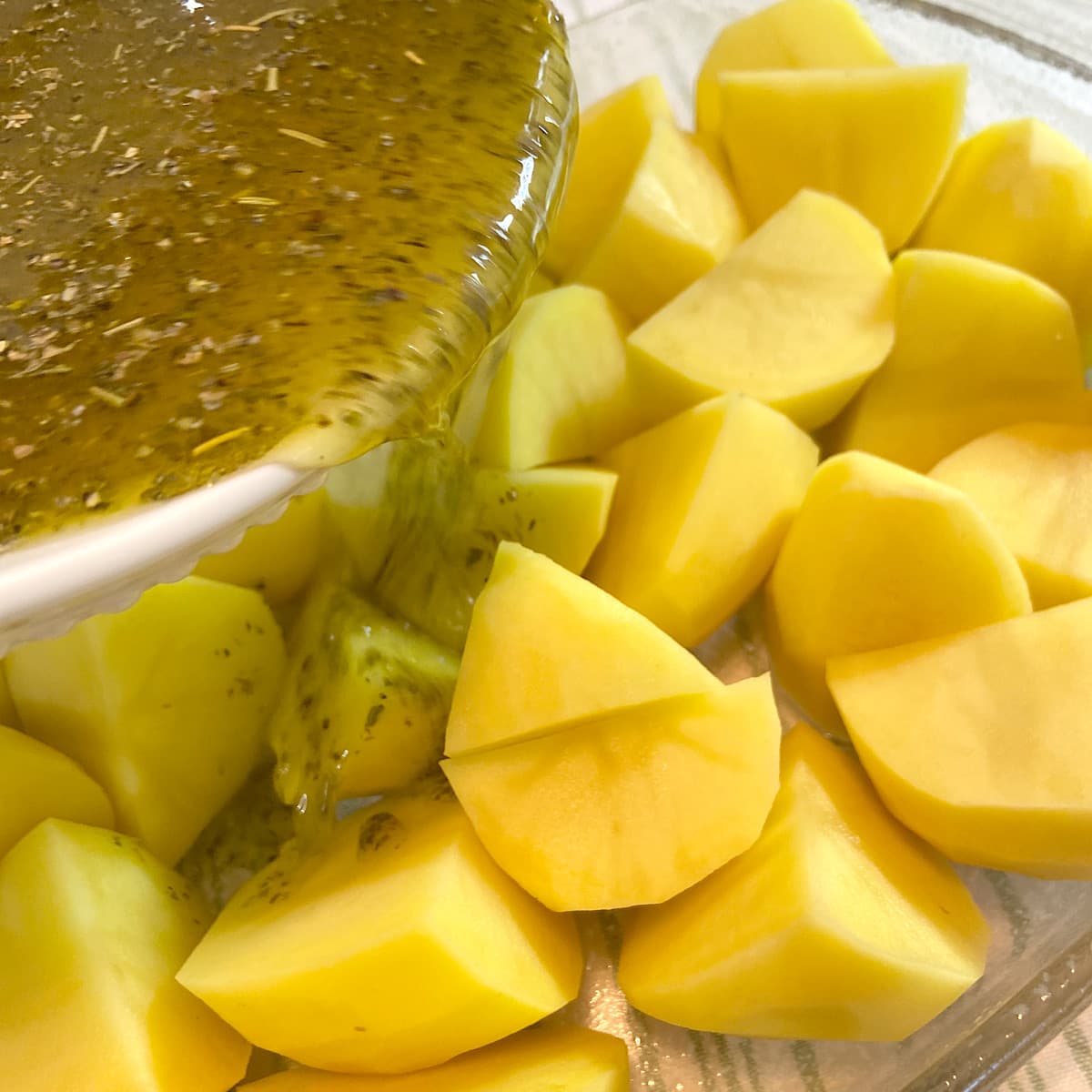 Pour herb mixture over potatoes and mix until potatoes are coated.
Cover pan and seal with foil.
Place pan on the bottom rack of oven.
Bake for 1 hour. Test potatoes with a fork.
How to Store Oven Roasted Potatoes
These potatoes can be served immediately once done or store covered in the refrigerator for up to a week. Reheat prior to serving.
What to Serve With Mediterranean Oven Roasted Potatoes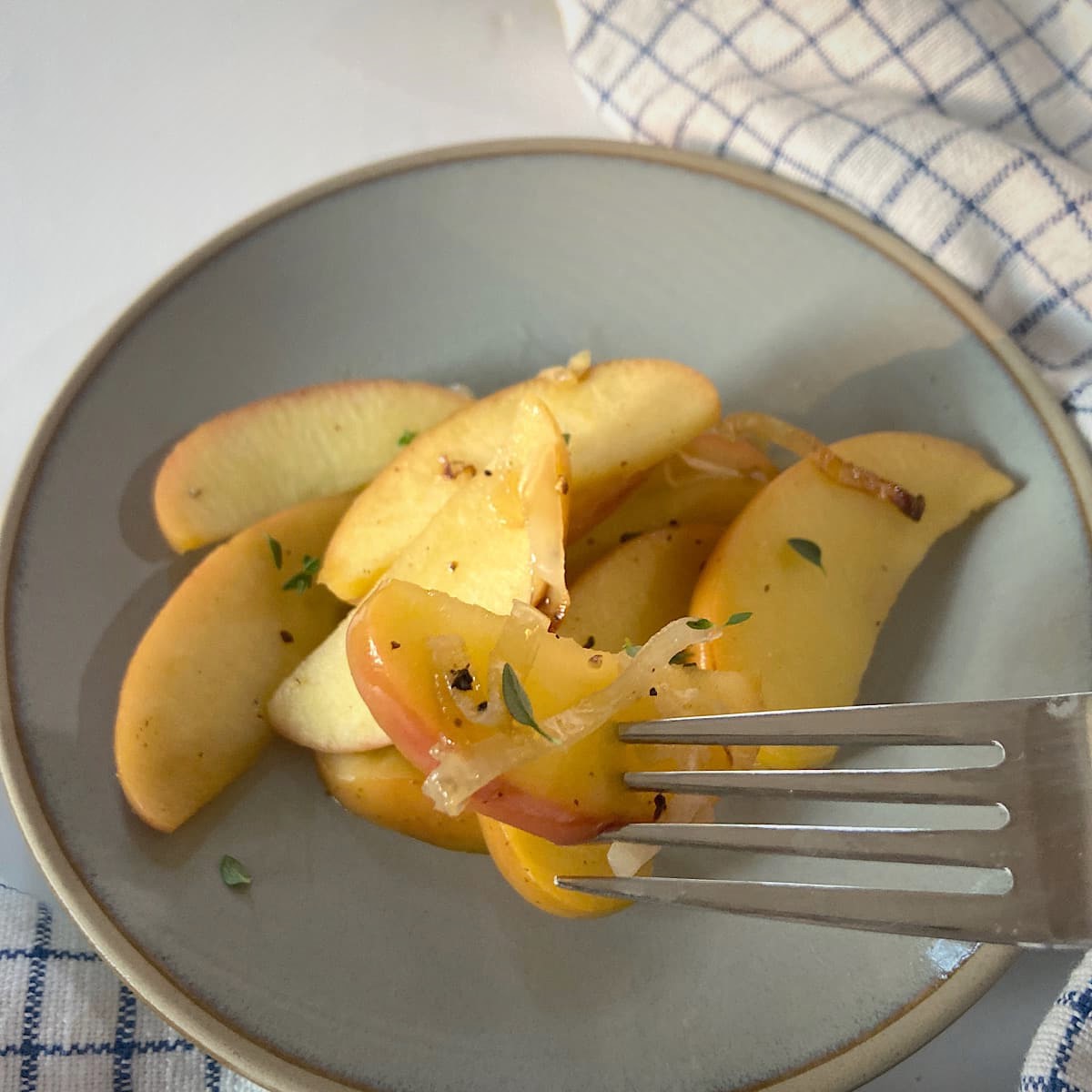 These creamy herbed potatoes work well with almost any entre. You might enjoy them as a side dish for beef, chicken, or pork. Recipes you might enjoy:
Balsamic Chicken - a sauteed tomatoe, onion, and spinach sauce add an Italian twist to this flavorful chicken dish.
Steak made with the Best Steak Marinade - a simple marinade that adds a depth of herbal, garlic, and tangy flavors to the steak.
Bacon-Wrapped Chicken Breasts - quick and easy chicken recipe flavored with a barbeque rub and bacon.
---