This post may contain affiliate links. This means I may make a small commission at no additional cost to you when you make a purchase. Find out more in the Disclosure Policy
Simple Canned Green Beans with Bacon, Mushrooms, and Onion is a quick recipe full of smoky bacon and mushroom and onion flavors. Made with pantry ingredients, this is a perfect recipe for a busy weeknight.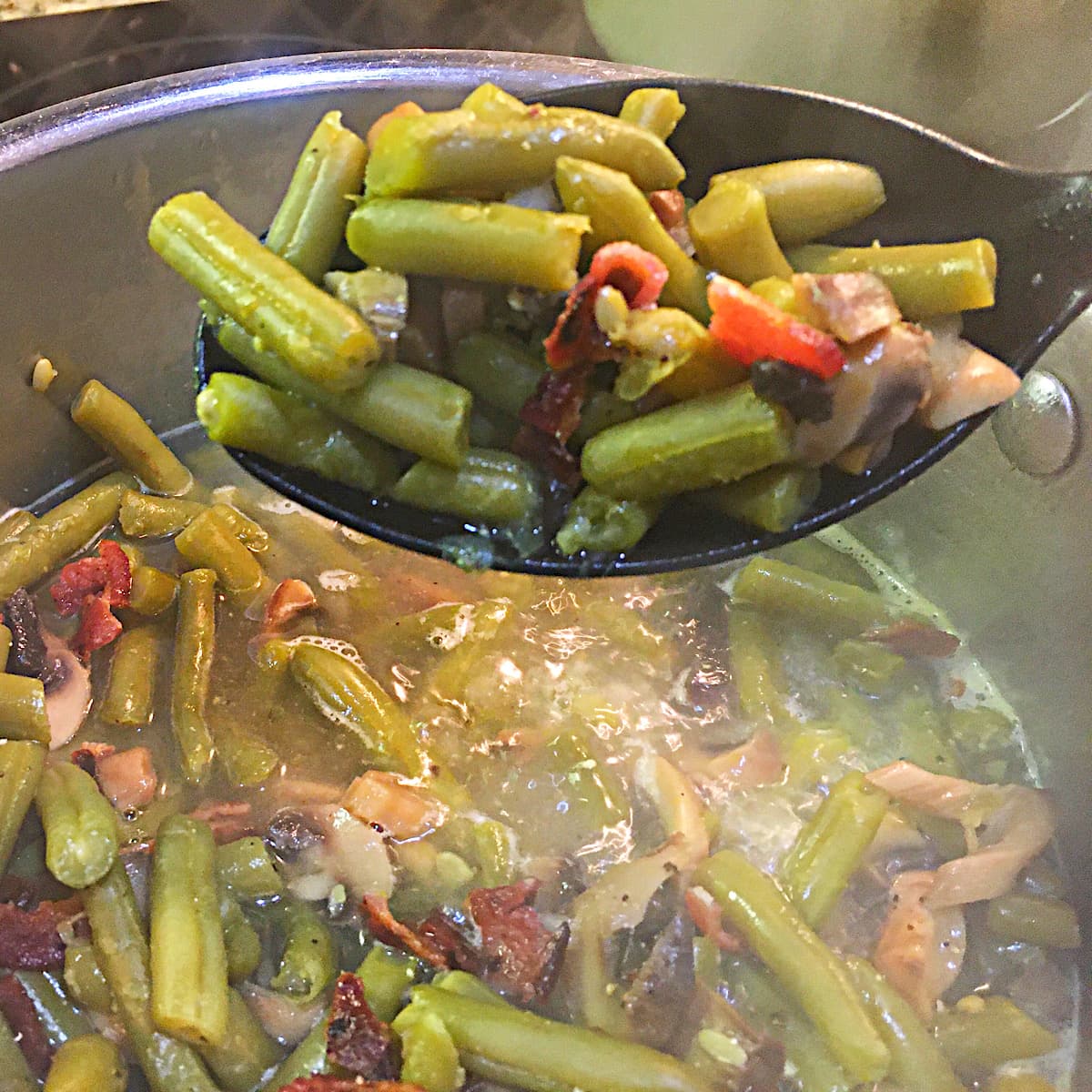 Growing up I remember the big pressure cooker on my grandma's stove. She was always cooking up a big batch of green beans with bacon, mushrooms, and onions.
Green beans, especially in the summer, were a common side dish. Some batches would be made with snap beans fresh from the garden, but often in a pinch, canned green beans would work just fine.
Ingredients
This quick recipe can be made from simple ingredients from your pantry.
Looking for a chicken broth recipe? Here's my recipe for homemade chicken bone broth.
Instructions
Step 1. Open cans of green beans and mushrooms and rinse with water. Drain well and set aside.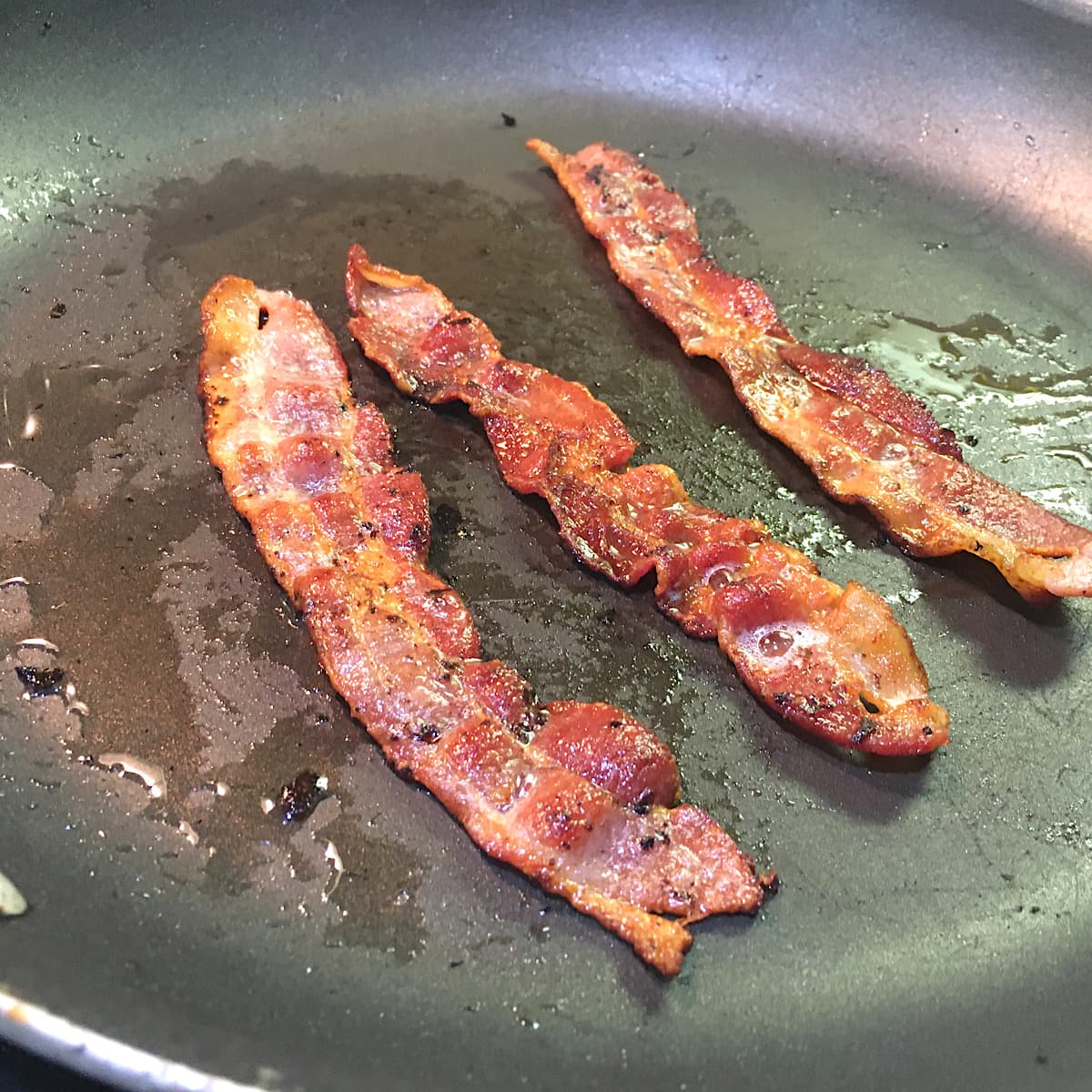 Step 2. Fry bacon over medium-high heat until crisp. Cool on paper towels and crumble. Set aside.
Step 3. Finely chop the onion. Add olive oil to the frying pan. Saute onion in the frying pan for 3-5 minutes over medium heat until they start to soften and brown.
Step 5. Add green beans, cooked onion, mushrooms, and broth to a large pan. Bring to a boil and then lower heat and simmer for 10 minutes.
Step 6. Sprinkle crumbled bacon over beans. Season with salt and pepper. Simmer for 5 minutes.
What to Serve with Green Beans with Bacon
This simple canned green beans with bacon and onion side dish recipe is ready and on the table in less than 30 minutes. Save leftovers in the fridge and the flavors are even better at lunch the next day.
You might enjoy this side with the following recipes:
One-Dish Oven Baked Chicken and Potatoes - a tasty dish with creamy golden potatoes, moist and juicy chicken, bell pepper, and briny black olives.
Slow Cooker Pot Roast - slow cooker meal of simple ingredients and colorful vegetables.
Balsamic Chicken - a delicious Italian twist to traditional weeknight chicken.
Other Vegetable Side Dish Recipes for You
---
July 2022 Update. Minor post and image updates.
---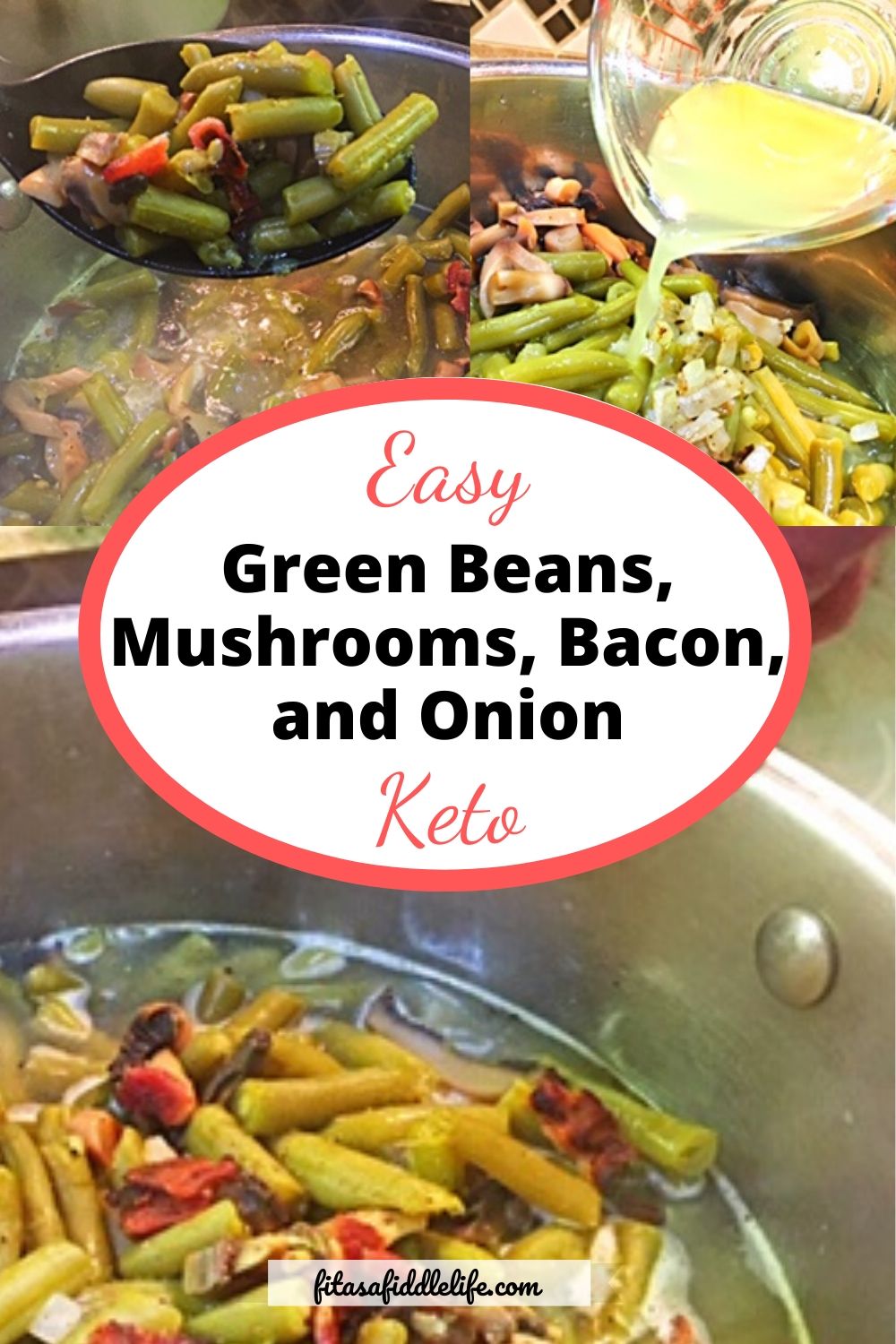 ---
---