This post may contain affiliate links. This means I may make a small commission at no additional cost to you when you make a purchase. Find out more in the Disclosure Policy
Vegetables and fruits are the foundation of the Mediterranean Diet. Salads are a great way to add fruits and vegetables to your diet. During the Winter, fruits and vegetables can be limited, but that doesn't mean that your salad has to be boring. Add fruit and other ingredients such as nuts, cheese, and dressing for a flavorful meal. Try this recipe for Apple Pecan Salad to get you started.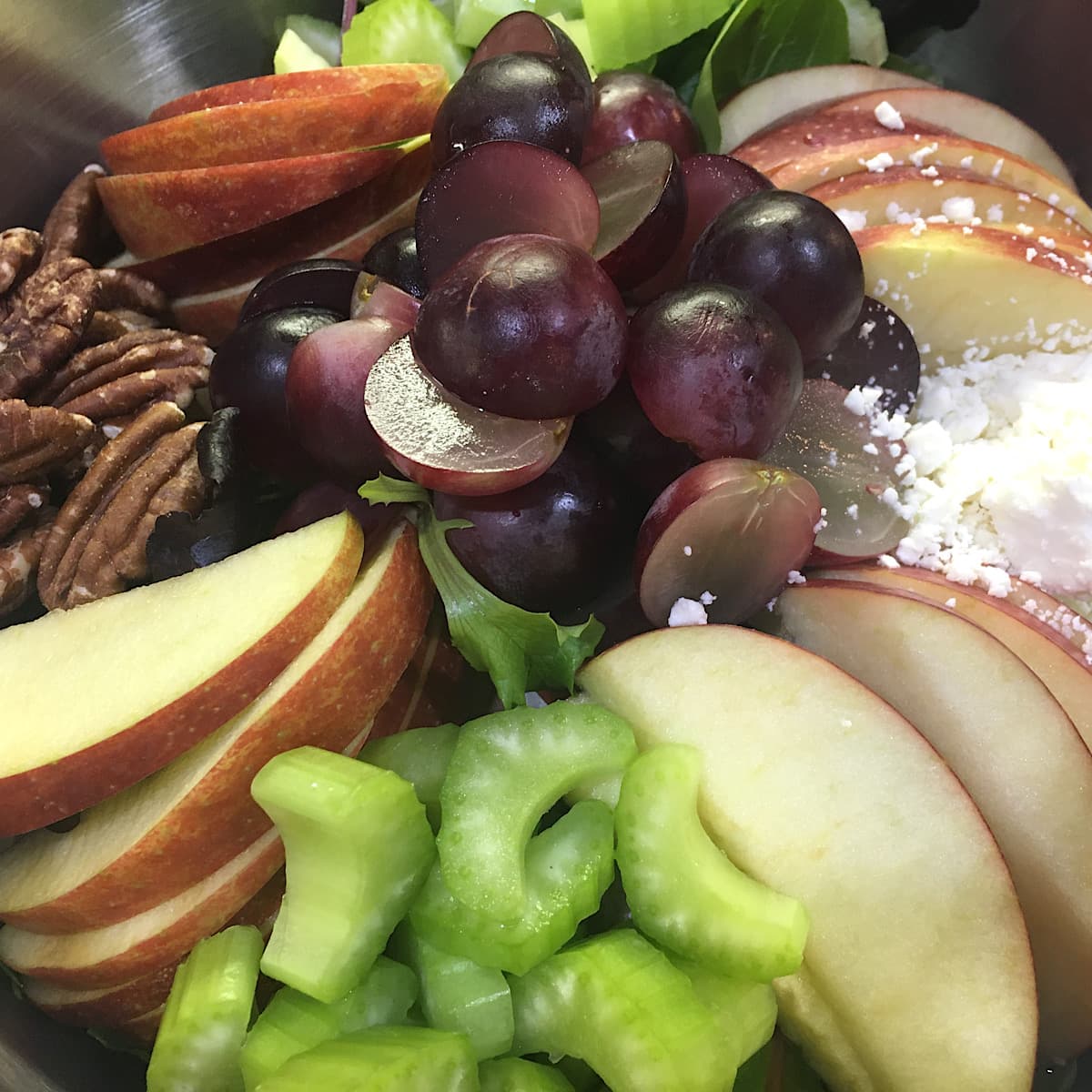 Light and fresh, this salad is full of crunchy apple and celery, sweet grape, salty feta, and smokey toasted pecan flavors. Dress with a slightly sweet and tangy raspberry vinaigrette dressing and you have a delicious salad.
Ingredients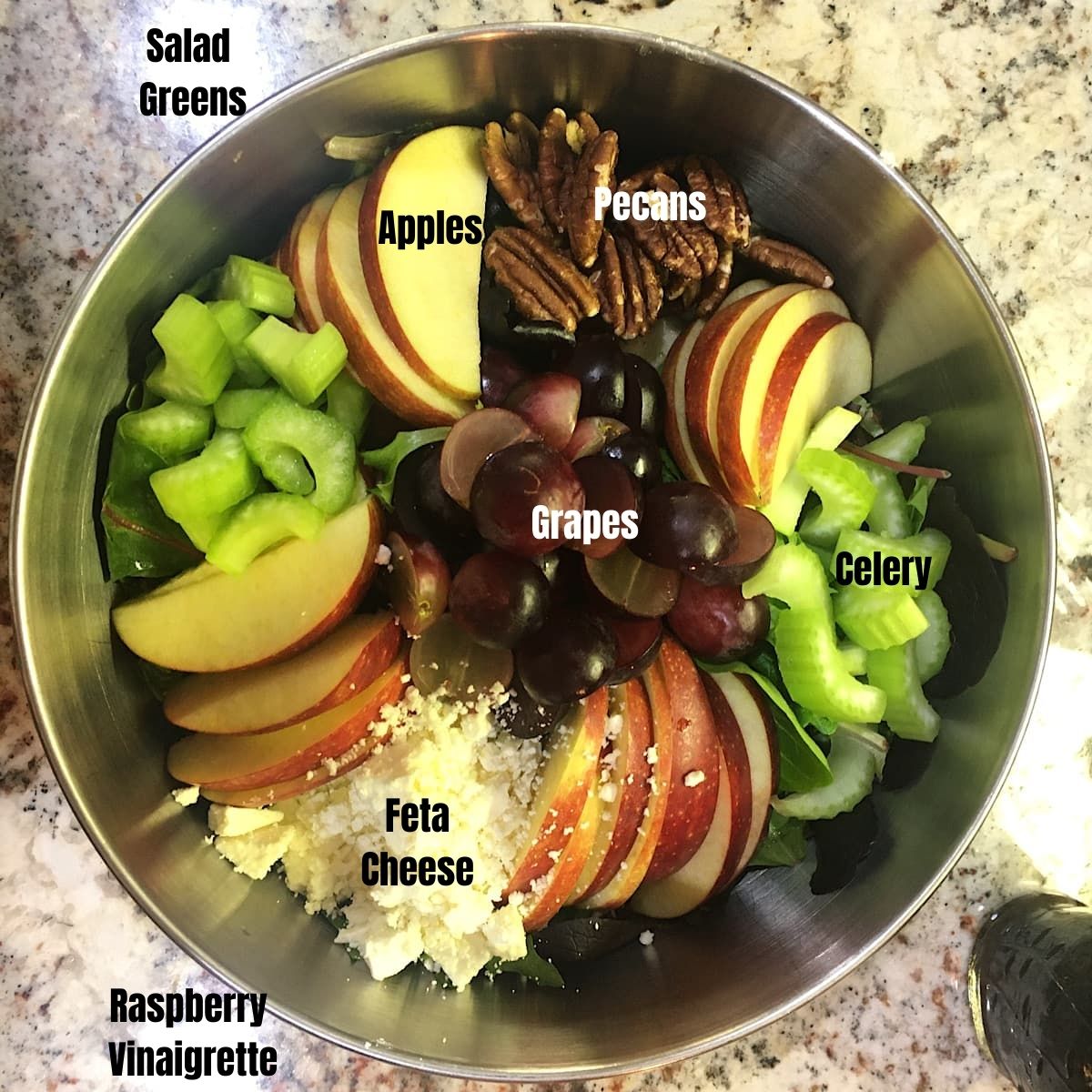 Add a variety of ingredients to make your salads more interesting. For this Apple Pecan Salad you need:
Instructions
Step 1. Toast the pecans. In microwave. Place pecans on a plate in a single layer. Spread evenly. Microwave on high for 30 seconds. Stir the pecans spread out and repeat. I do this 4 or 5 times until the pecans smell toasted. Let the pecans cool to room temperature. In a frying pan. Place pecans in a frying pan over medium-low heat for 5-7 minutes. Stir occasionally to prevent browning. Remove and allow pecans to cool.
Step 2. Scrub apples underwater. Slice thinly. Lightly toss with lemon juice. Set aside.
Step 3. Chop celery into small pieces.
Step 4. Slice grapes in half.
Step 5. Add your favorite combination of greens to a large bowl.
Step 6. Add pecans, apple slices, celery, grapes, and feta cheese to salad greens. Toss lightly.
Step 7. Drizzle with up to 1/4 cup Raspberry Balsamic Vinegarette. Toss to coat. Sprinkle with crumbled feta cheese and serve.
Frequently Asked Questions
How to Store Salad


The components of this salad can be prepared up to 24 hours prior to serving and stored in an air-tight container in the refrigerator.

Add dressing immediately prior to serving.
How to Serve Apple Pecan Salad
Include as a side salad along with fish or chicken and vegetables. To serve as an entree by including chopped baked chicken.
Serve with a crust of bread and you have a tasty meal.
Don't have Raspberry Balsamic Vinegar? Try my Mediterranean Salad Dressing recipe.
Other Healthy Salad Recipes for You
---
April 2022 Update: Updated images, the post, and the recipe card.
>