This post may contain affiliate links. This means I may make a small commission at no additional cost to you when you make a purchase. Find out more in the Disclosure Policy
The Mediterranean Diet recommends limiting sweets. But, an occasional healthy muffin or cookie is sometimes needed. This Whole Wheat Apple Muffin with streusel topping may be just what you are looking for.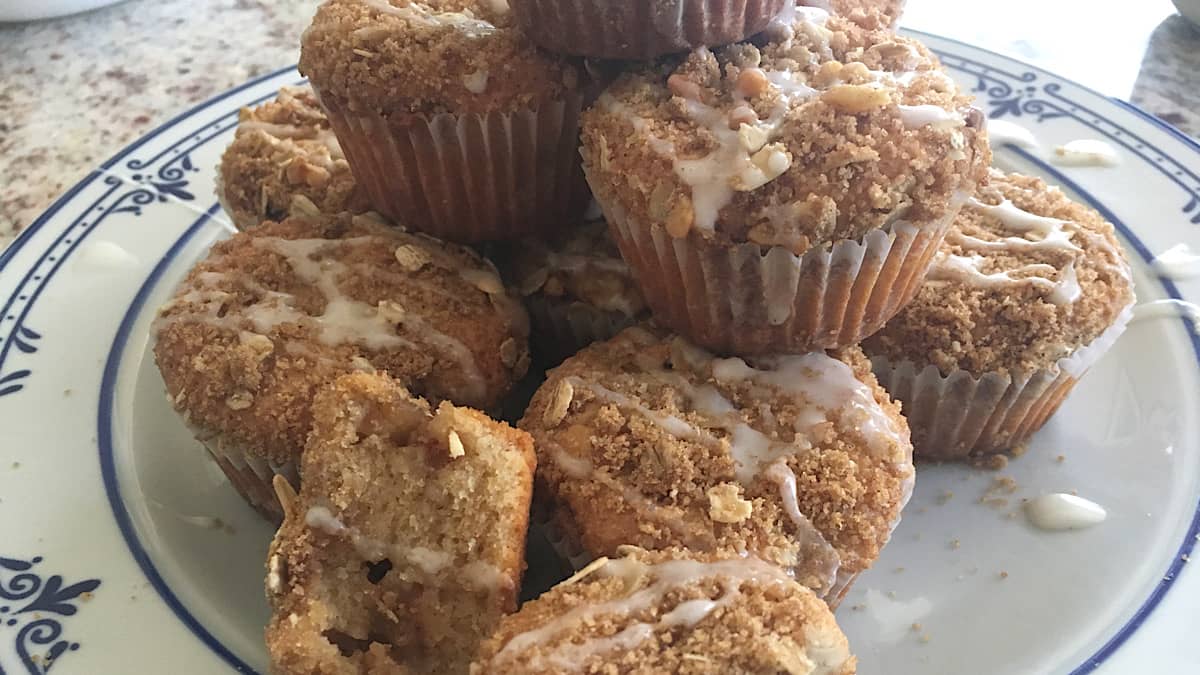 Healthier Whole Wheat Apple Muffin
Made with white whole wheat flour, olive oil, oats, apples, and walnuts it is a healthier alternative.
Whole grains including whole wheat flour and old fashioned oats are complex carbohydrates. These carbohydrates include more fiber than simple carbohydrates such as white all-purpose flour. Fiber helps you to feel full and satisfied longer.
To learn more about the benefits of adding whole grains to your diet, read my post, Get the Scoop on Whole Grains.
Olive oil contains monounsaturated fats and is heart-healthy. When possible substitute extra virgin olive oil for butter and shortening in your recipes.
Looking for a healthier cookie recipe? Try my Whole Wheat Oatmeal Chip Cookie.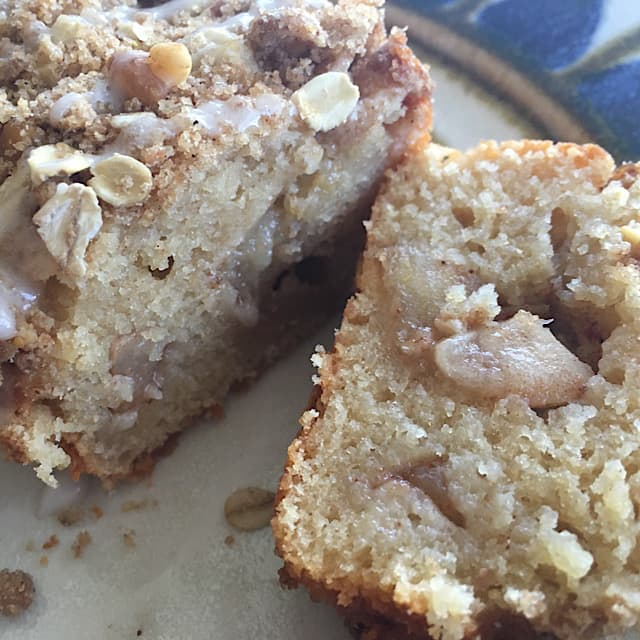 No time to make muffins? Pour batter into a loaf pan or mini loaf pans. Regular loaf pans will extend your baking time to 50-55 minutes or until a toothpick inserted in the center of the loaf comes out clean. Mini-loaves will bake in 25-30 minutes depending on your oven.
Enjoy a whole wheat apple muffin for breakfast or as a dessert.
Healthy Breakfast Ideas
Looking for other healthy breakfast ideas? Try a simple Mediterranean Vegetable Omelet or an Asparagus Frittata.
---