This post may contain affiliate links. This means I may make a small commission at no additional cost to you when you make a purchase. Find out more in the Disclosure Policy
This is a quick and simple recipe for this Broccoli, Cauliflower, and Potato Saute. Fork-tender vegetables and potatoes, seasoned with extra virgin olive oil, garlic, salt, and pepper is a perfect side dish for almost any meal.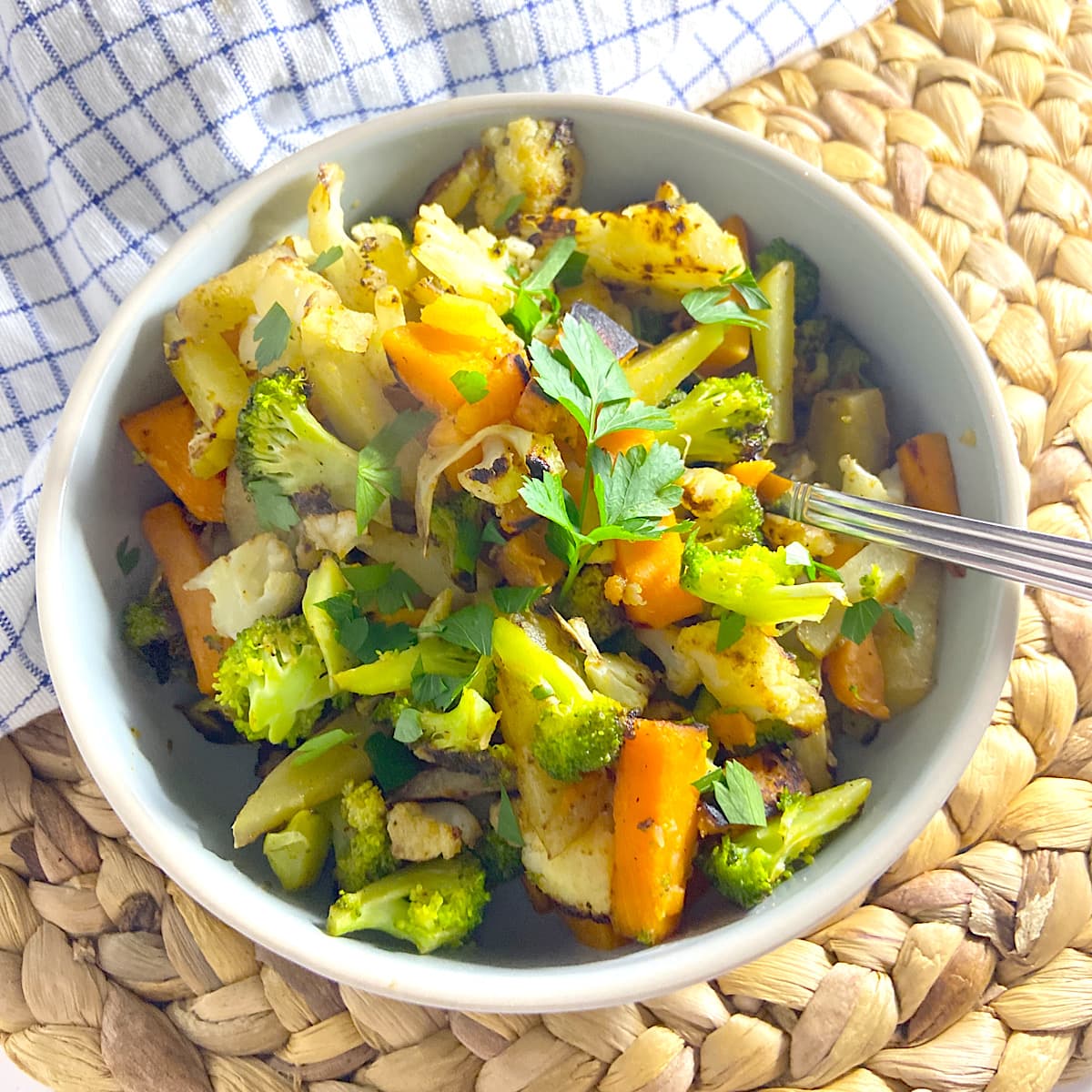 Looking for a simple side dish for a weeknight meal? This broccoli cauliflower and potato recipe dish include sweet potatoes and golden potatoes. Sauteed in olive oil, and lightly seasoned, the flavors of the vegetables contrast with the sweetness of the potatoes.
Ingredients
Instructions
Step 1. Use a fork to pierce the skin of potatoes all around. Microwave potatoes for 2-3 minutes. Remove potatoes and set aside to cool.
Step 2. Chop broccoli and cauliflower into 1-inch pieces.
Step 3. Heat olive oil in a frying pan over medium-high heat. Add broccoli and cauliflower. Stir and cook for 5 minutes.
Step 4. While cooking broccoli and cauliflower, peel and cut potatoes into 2-inch julienned slices. Add to the frying pan.
Season with garlic powder, salt, and pepper. Continue to stir and cook for 5-10 minutes until the vegetables and potatoes are fork-tender.
What to Serve with Sauteed Potatoes
This simple and flavorful broccoli, cauliflower, and potato side dish is a recipe and perfect with chicken or beef. You might enjoy it with a grilled steak or Oven Roasted Chicken.
Other Side Dish Recipes for You
---