This post may contain affiliate links. This means I may make a small commission at no additional cost to you when you make a purchase. Find out more in the Disclosure Policy
Moist, tender, and chocolatey Easy Halloween Brownies are delicious with a big glass of milk. With a crunchy brownie top and a moist cakelike bottom, they are the perfect mix in a treat. Prepared in less than an hour and ready to decorate for a party or just a fun activity.
These chocolatey cakelike Halloween ghost and pumpkin-shaped brownies are made in a Wilton Halloween Cake form.#ad Pumpkin and ghost shapes make the cutest brownies and are fun to decorate. Don't have a pan, then cupcakes work, too.
Even though my kiddos are teens they still like to celebrate Halloween. I found this cute Halloween Wilton pan that includes pumpkin and ghost shapes that are so fun to decorate. Orange and black icing and sprinkles finish the deal.
Ingredients
Instructions
Step 1. Preheat the oven to 350F.
Add cupcake liners to the pan.
Spray each liner and cake pan with cooking spray.
Step 2. Combine brownie and cake mixes in a mixing bowl. Whisk eggs and add eggs and oil to brownie mix. Mix until well combined. Stir in chocolate chips.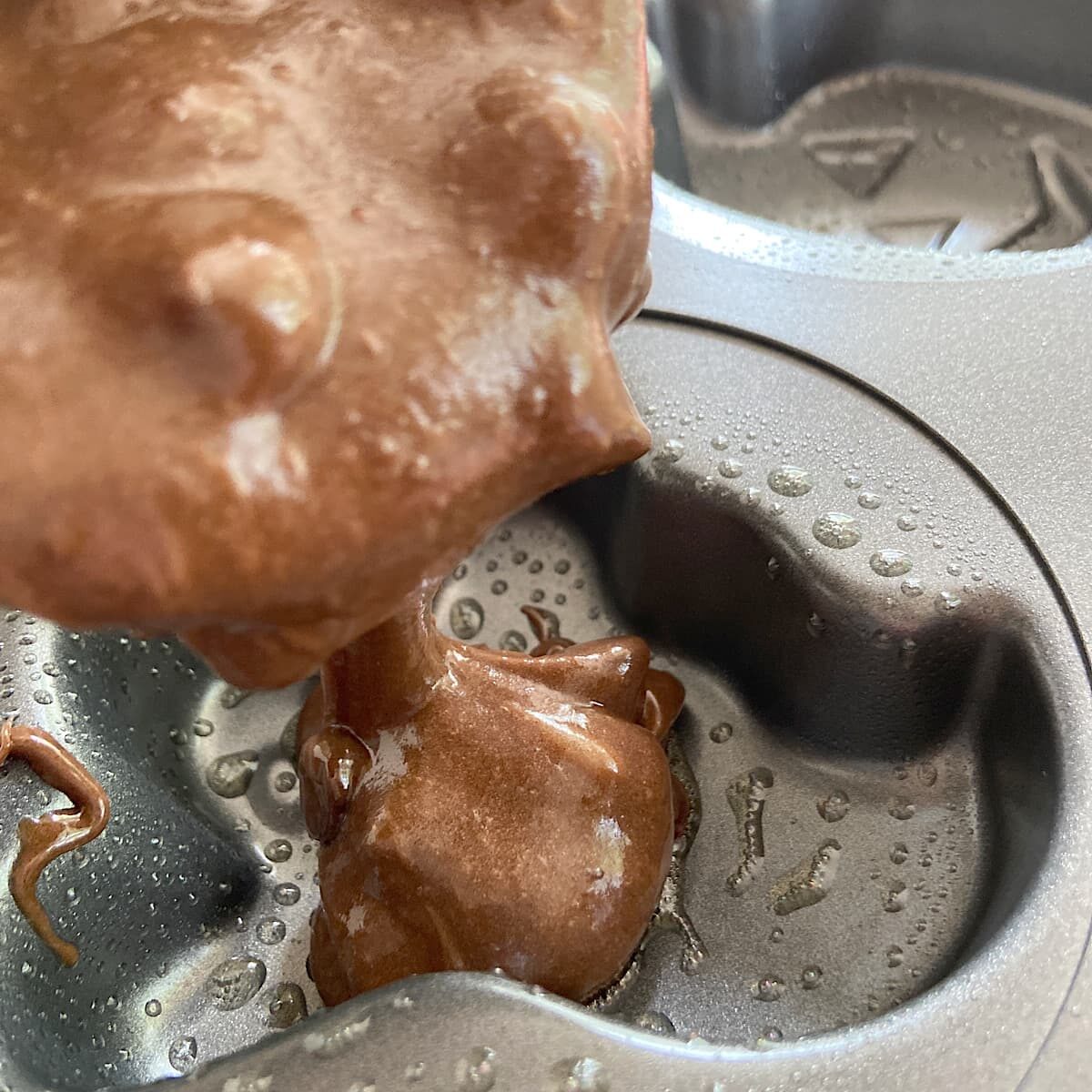 Step 3. Add batter to cake pan and cupcake pan. Fill approximately 2/3 full.
Step 4. Place pans on the bottom rack of the oven. Bake them for 25-30 minutes. Both are done when a toothpick inserted in the center comes out clean.
Step 5. Let the pan cool for 5 minutes. Run a knife around the outside of the cake forms. Invert the pan on a rack and allow cake forms and cupcakes to completely cool Place a sheet of parchment paper over the pan and use it to invert the cakes and cupcakes for cooling.
Step 6. Decorate Halloween brownies with icing, sprinkles, and powdered sugar.
Recipe Substitutions
Chocolate chips: I used chocolate chips, but you can use white chocolate, or peanut butter chips too.
Decorations: I kept decorations simple and light but feel free to add icing and then decorate. A simple cookie icing to outline the pumpkin expression and add eyes and a mouth to the ghost worked perfectly.
What to Serve with Brownies
These fun ghost and pumpkin-shaped brownies are a perfect addition to your Halloween dessert table. Serve with other Halloween goodies and a big glass of milk.
Check out my Dessert Recipes for more options. This recipe and other Halloween Desserts are also posted on Meal Plan Mondays.
Other Cake Recipes for You
---
September 2022 Update: Updated Instruction Section