This post may contain affiliate links. This means I may make a small commission at no additional cost to you when you make a purchase. Find out more in the Disclosure Policy
Easy Ground Turkey Stroganoff is full of ground turkey, saucy noodles, and tender mushrooms. Made in one dish it is a quick recipe for a busy weeknight.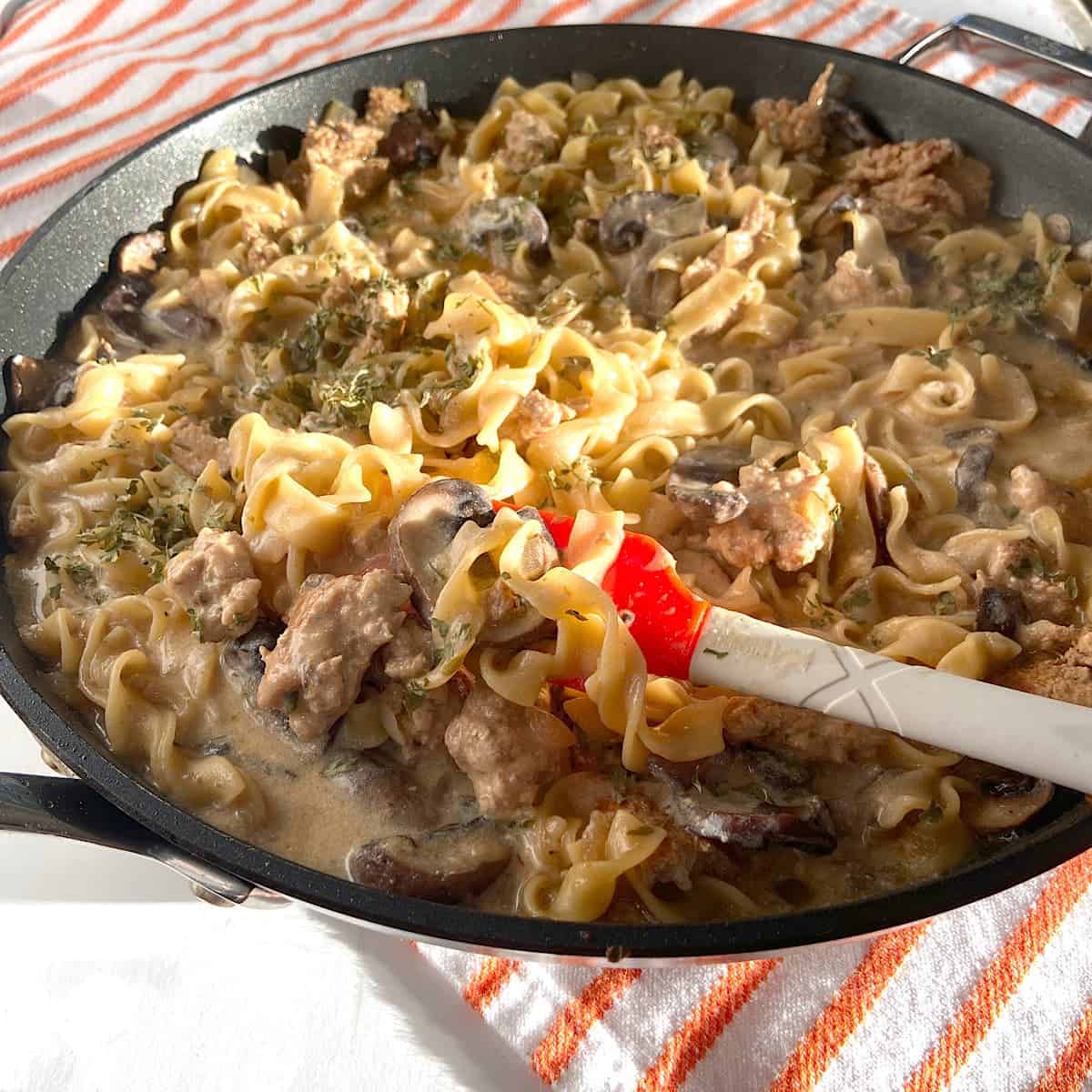 Turkey stroganoff is a healthier alternative to traditional beef stroganoff. Made with lower-fat ground turkey, Greek yogurt, and olive oil.
Ingredients
Ground turkey spice mixture includes:
smoked paprika
oregano
cayenne pepper
salt and pepper
Instructions
Step 1. Heat olive oil in a frying pan over medium heat. Add ground turkey to the hot pan and allow to sear. Adjust the temperature so the turkey browns.
Step 2. Combine spices and sprinkle half over the turkey. Turn turkey once it is brown. Sprinkle turkey with remaining spices. Allow turkey to cook and brown. Use a spatula to break the turkey into bite-sized pieces. Move the turkey to the side of the pan.
Step 3. Add chopped onion and minced garlic. Stir and cook for 5 minutes until the onion becomes translucent and starts to brown. Stir to combine with ground turkey.
Step 4. Add sliced mushrooms and allow to cook for 5 minutes. Combine broth, Worcestershire sauce, and wine. Add liquids to the turkey mixture.
Step 5. Evenly sprinkle egg noodles over the turkey and broth mixture. Stir noodles to combine.
Step 6. Push the turkey mixture to the side of the frying pan. Whisk in flour and stir to combine.
Step 7. Cover the pan and turn to low and allow to simmer for 20 minutes. Stir once or twice to make sure noodles are covered with broth. Stir in Greek yogurt.
Step 8. Remove from heat and sprinkle with parsley.
Frequently Asked Questions
What Can I Substitute for Ground Turkey

I have made this recipe with ground chicken and lean ground beef. Both work equally well.
How to Store Ground Turkey Stroganoff

Stored ground turkey stroganoff in the refrigerator for up to 5 days. This can also be frozen for up to 3 months. Thaw and reheat in the microwave.
What to Serve with Turkey Stroganoff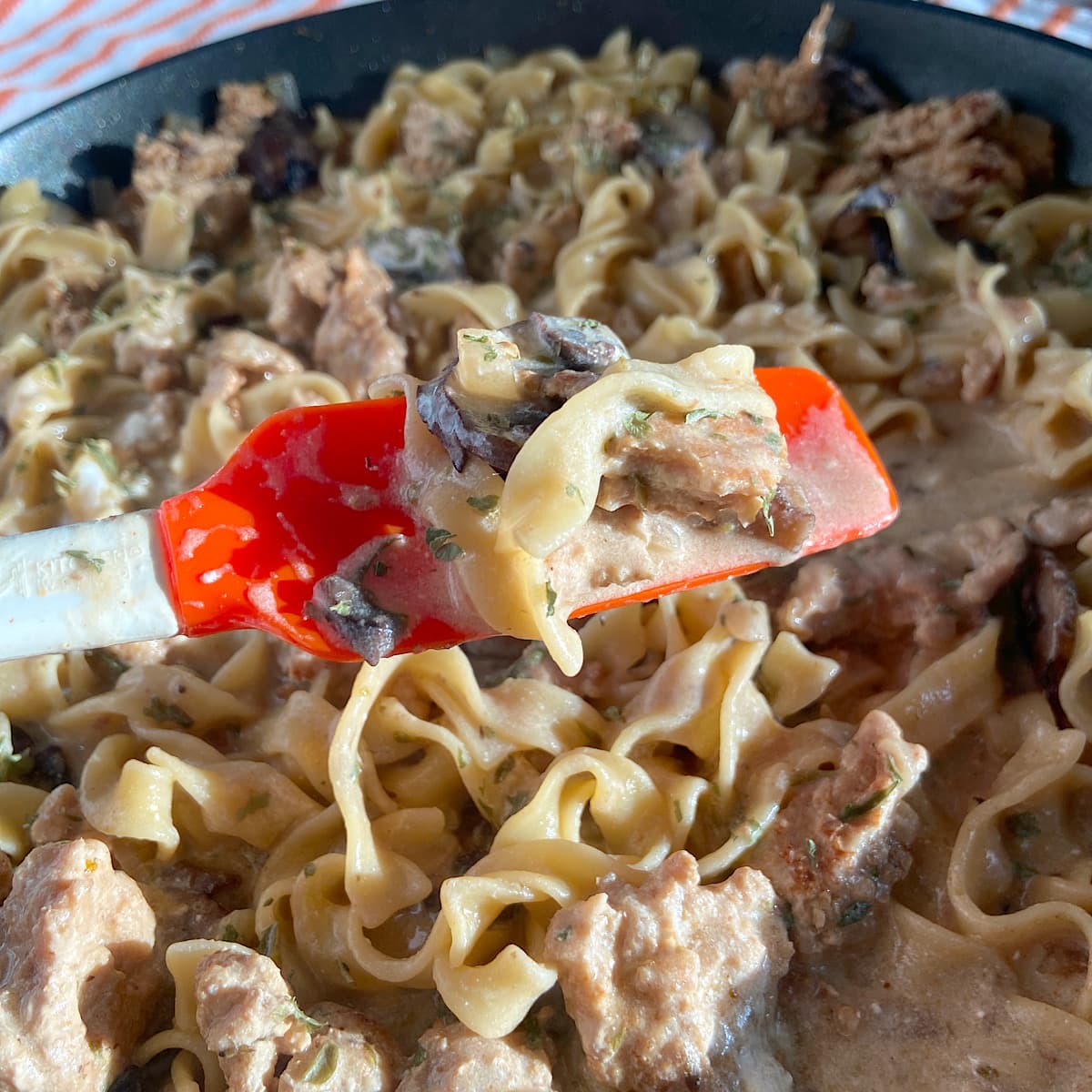 Serve ground turkey stroganoff with a leafy green salad, dressed with Homemade Ranch Dressing.
Looking for more healthy recipes, check out my Mediterranean Recipes.
Other Ground Turkey Recipes for You
---