This post may contain affiliate links. This means I may make a small commission at no additional cost to you when you make a purchase. Find out more in the Disclosure Policy
These Healthy Ground Turkey Tacos are full of spicy taco flavors. Top with tomatoes, lettuce, onions, black olives, and cheese and you have a tasty meal. A quick and simple recipe that is perfect for a busy taco Tuesday.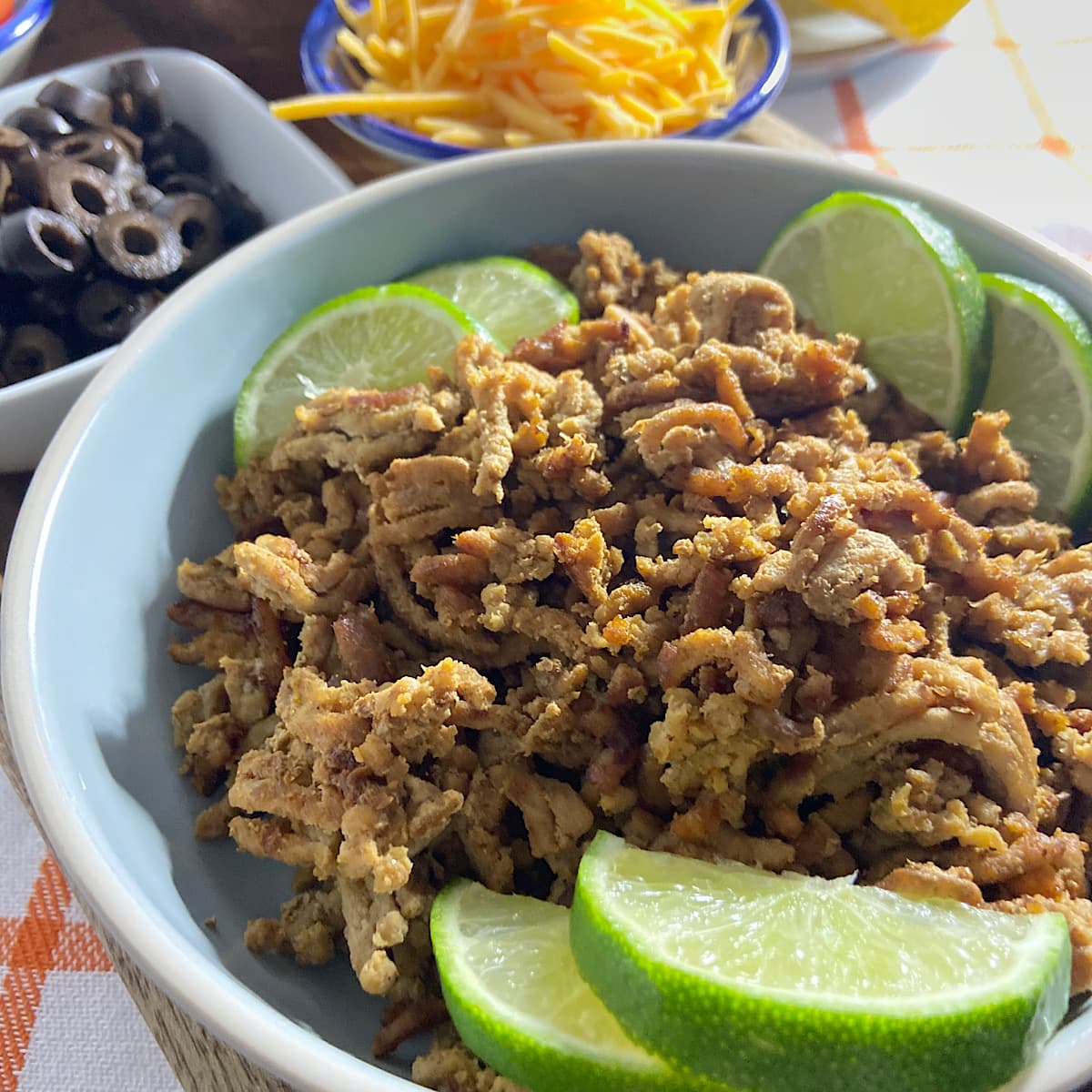 My family asks for Taco Tuesday every month. It is a quick recipe that you can make with your kids for more family time.
Ingredients
Instructions
Step 1 Heat olive oil over medium-high heat in a large frying pan.
Step 2 Add ground turkey to the pan and cook for 3-5 minutes. Do not disturb the turkey while it is browning.
Step 3 Turn turkey and allow to brown for 3-5 minutes. Do not disturb the turkey while it is browning.
Step 4 Break up the turkey and stir. Lower temperature to low.
Step 5 Combine spices and sprinkle over ground turkey.
Step 6 Add water. Cook until the turkey is no longer pink.
Step 7 Prepare taco shells according to package directions.
Step 8 Gather topping ingredients. Chop tomato and onion.
Step 9 Fill taco shells with ground turkey. Top with lettuce, tomato, onion, black olives, and cheese. Add your favorite taco sauce and a dollop of Greek yogurt or sour cream.
What to Serve with Ground Turkey Tacos
Serve tacos with a leafy green salad filled with vegetables and dressed with Homemade Ranch Dressing for a healthy meal.
Other Dinner Recipes for You
---