This post may contain affiliate links. This means I may make a small commission at no additional cost to you when you make a purchase. Find out more in the Disclosure Policy
Creamy Homemade Pumpkin Pie with a from-scratch pie crust is a flavor adventure. Flavored with canned pumpkin, sweetened condensed milk, and Fall spices, it is a pie you will want to make all year round.
It isn't Fall without a fresh-baked pumpkin pie. This is a simple pie to make and perfect for a Sunday afternoon.
Some pumpkin pie recipes have an abundance of spice and are a little bitter. Others are full of too much sugar.
This recipe uses sweetened condensed milk which allows the spice and brown sugar to complement the pumpkin without overpowering its flavor.
Smooth and creamy it is a mouthful of Fall deliciousness.
Ingredients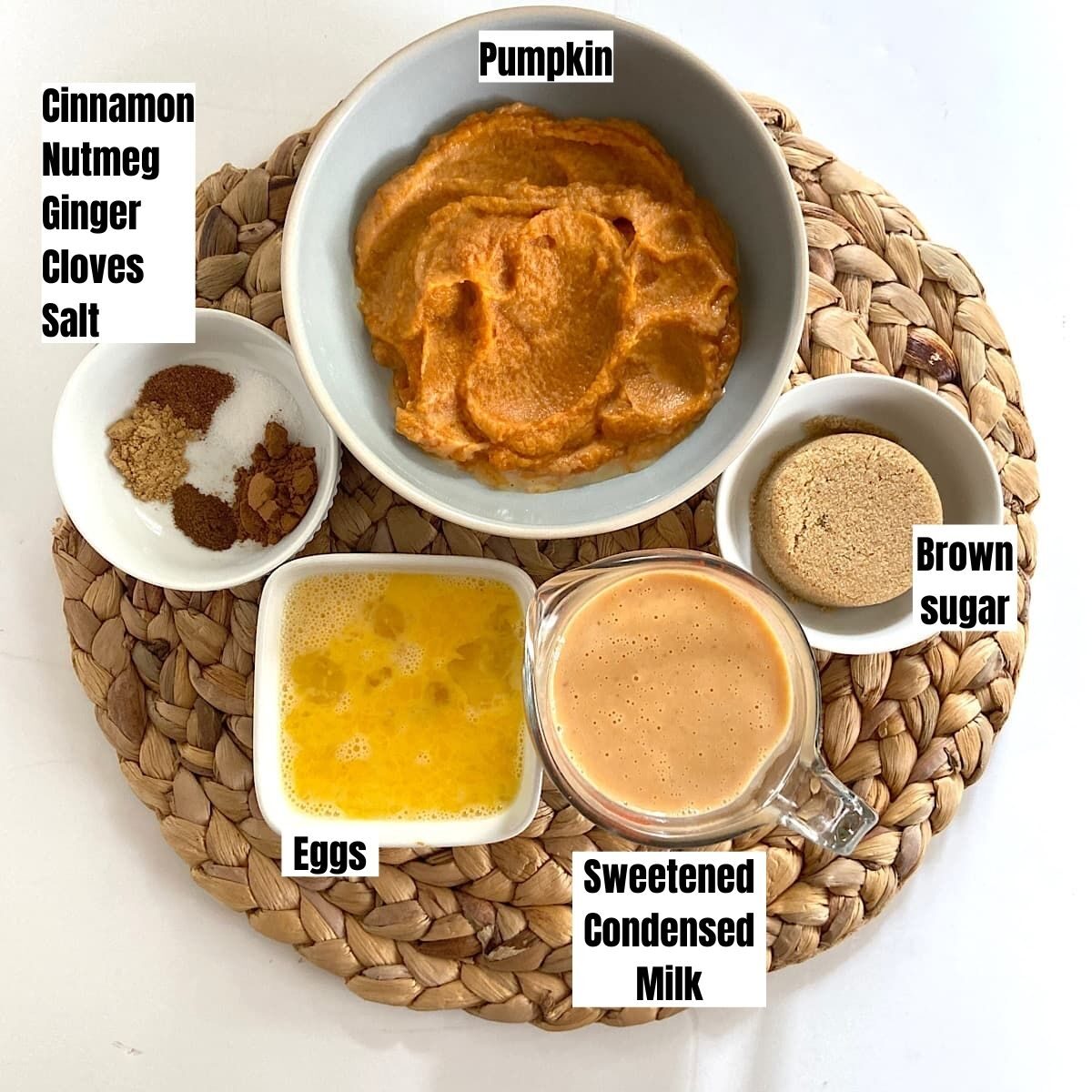 Instructions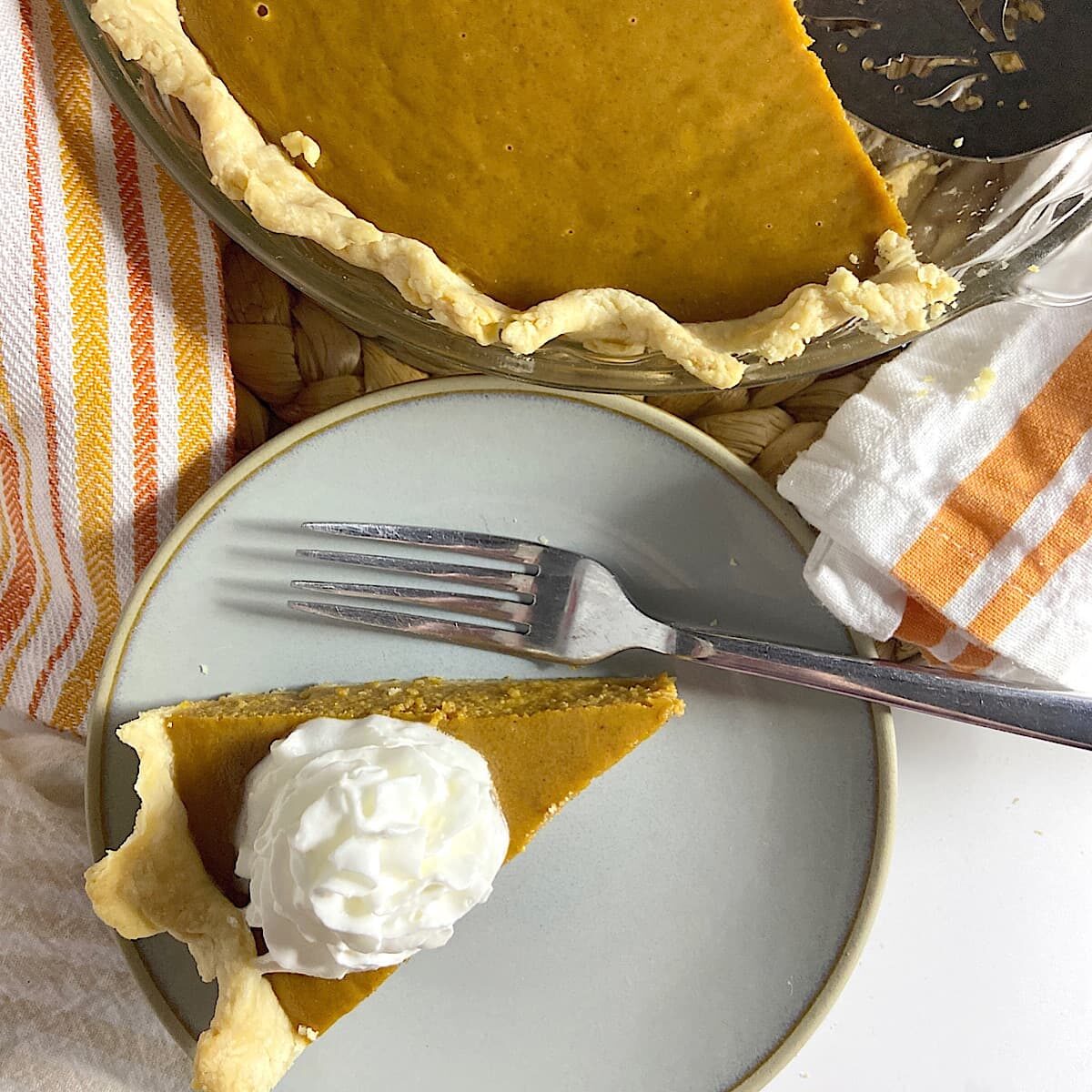 Step 1. Preheat oven to 450F temperature.
Step 2. Combine pumpkin, brown sugar, sweetened condensed milk, beaten eggs, spices, and salt in a mixing bowl. Use a hand mixer #ad to mix at medium-low speed until well combined. Scrap bottom and sides of mixing bowl.
Step 3, Pour pumpkin filling into a 9-inch unbaked pie crust.
Step 4. Refrigerate unbaked pie for 15-minutes prior to baking.
Step 5. Tear 2-inch strips of aluminum foil and press together. Form a ring and cover the edge of the crust to prevent over-browning.
Step 6. Place pie on the bottom rack of the oven.
Step 7. Bake at 450F for 15 minutes. Reduce oven temperature to 350F. Continue to bake for 45 minutes or until the pie center no longer jiggles or a knife inserted in the middle comes out clean.
Frequently Asked Questions
How to Tell When Pumpkin Pie is Done

There are 3 things to look for to confirm your pumpkin pie is done to perfection.

1. First, gently shake the pie pan when you are checking it in the oven. The pie is done when it no longer jiggles in the middle. Make sure and use your oven mitts.

2, The next test is to take a butter knife and gently insert it in the middle of the pie. When the pie is done the knife will emerge clean.

3. Finally, pumpkin pie is done when it is a dark golden brown on top and the edges of the crust are browned.
How to Store Pumpkin Pie

Once the pumpkin pie is done. Let cool to room temperature on a rack. If not eaten within 2 hours it should be covered and stored in the refrigerator.

The pie will be good for approximately 3-4 days, (if it lasts that long) covered and stored in the refrigerator.
What to Serve With Pumpkin Pie
Pumpkin pie is creamy and flavorful on its own. Add a dollop of whipped cream or a scoop of your favorite vanilla ice cream and your dessert is complete.
Other Dessert Recipes to Enjoy
---