This post may contain affiliate links. This means I may make a small commission at no additional cost to you when you make a purchase. Find out more in the Disclosure Policy
Apple and Cranberry Stuffing is a simple stuffing recipe filled with amazing flavors. Fresh cranberries, apples, orange juice, and whole wheat stuffing combine to make a healthier stuffing.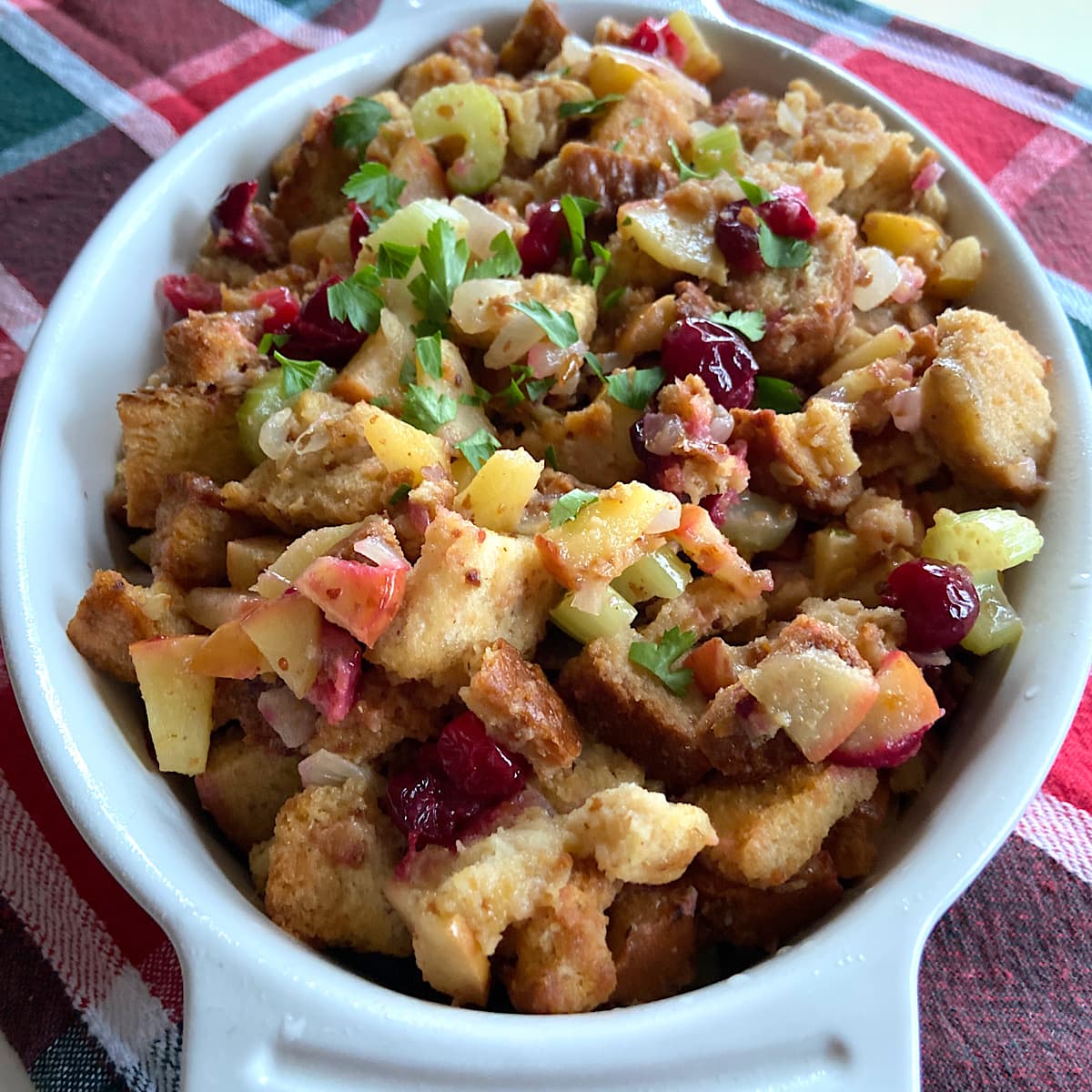 This is a simple recipe that makes a stuffing full of flavor. Made with whole wheat bread, apple, cranberries, and orange juice it will work with a holiday turkey, ham, or roast.
This recipe makes a moist stuffing that has a slightly crispy crust.
Ingredients
Instructions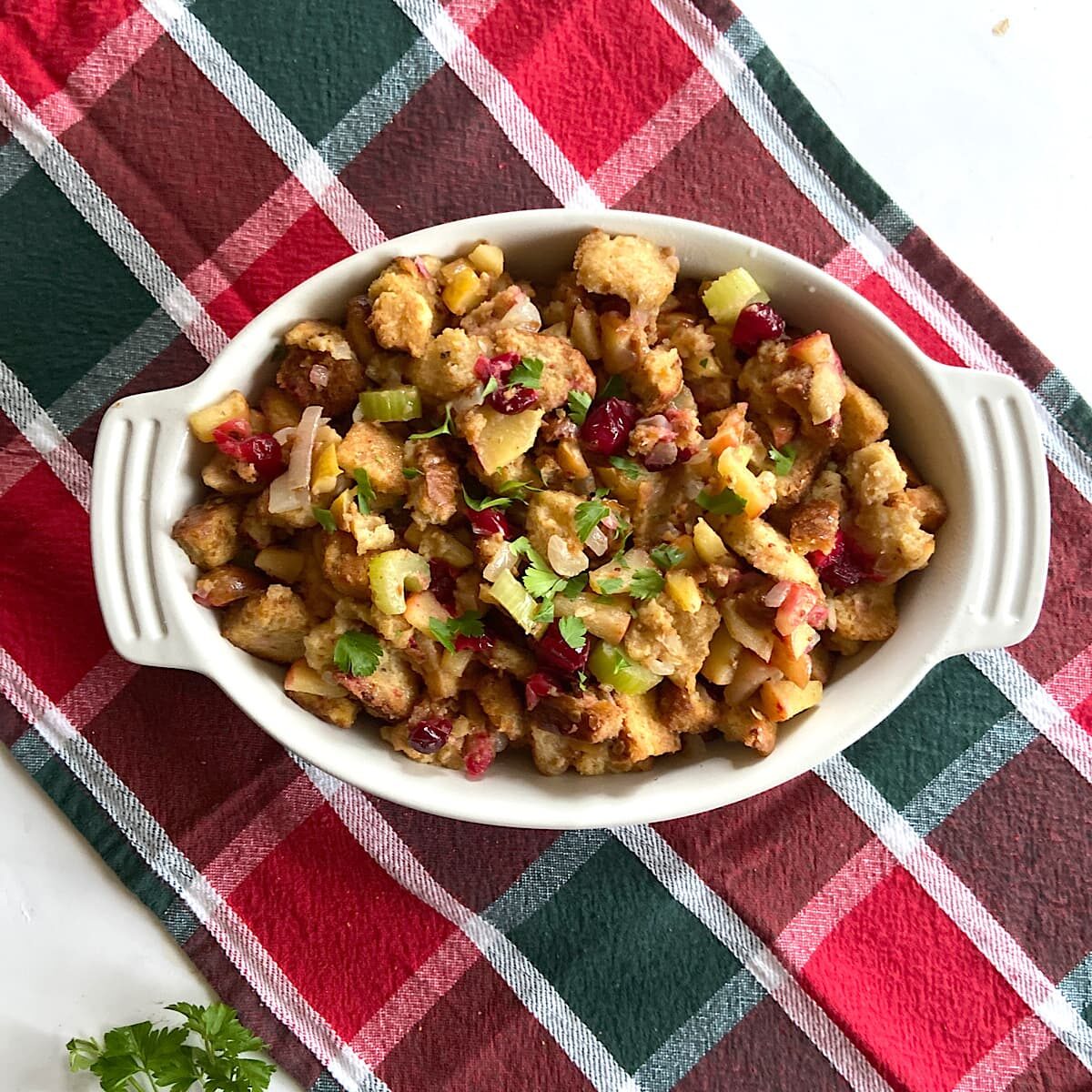 Step 1. Preheat oven to 325F. Spray the one and one-half quart baking pan with cooking spray and set aside. Chop apple into roughly 1-inch cubes. Chop onion, and celery and set all aside.
Step 2. Heat butter and olive oil in a frying pan over medium heat. Add chopped onion, celery, and apple to the hot pan. Cook and stir for 3-5 minutes until the apple and vegetables start to soften.
Step 3. Reduce heat to low. Add cranberry and cook and stir for 3-5 minutes.
Step 4. Add stuffing to a large bowl. Whisk orange juice, water, broth, and egg. Stir in salt, & sage. Pour over stuffing and toss until stuffing is moist. Add apple-cranberry mixture to the stuffing.
Step 5. Add stuffing mixture to the presprayed baking dish. Cover with foil and bake for 35-40 minutes.
Frequently Asked Questions

What is the Difference Between Stuffing and Dressing

When taken literally, stuffing refers to a mixture used to stuff a turkey or roast.
But, when describing this dish, what it is called is often regional. Cooks in the south refer to it as stuffing, while cooks in the north hold tight to dressing.

In reality, it either can be used to stuff a bird or roast or can be baked separately as a side dish to your meal.
What to Serve with Stuffing
Serve this moist and flavorful stuffing alongside a turkey or chicken meal. In addition, it can be used to stuff a bird or a roast.
Other Tasty Side Dish Recipes for You
---