This post may contain affiliate links. This means I may make a small commission at no additional cost to you when you make a purchase. Find out more in the Disclosure Policy
People have a variety of goals when they start the Mediterranean Diet. Some are looking for weight loss, others for a healthy heart or to help control diabetes. Learn what you need to know about the Mediterranean Lifestyle including how to follow the diet, before your start. Just like making any other diet or lifestyle change, you need to understand the Mediterranean Diet Basics.
Ultimately, understanding the diet fundamentals will help you be successful whatever your goal is for the diet.
Much of the interest in the Mediterranean Diet revolves around the science and clinical studies that support its use in reducing the risk of many chronic health conditions.
Along with achieving the goal of better health, the Mediterranean Diet is a tool to lose weight. While following the diet for weight loss, you can feel confident that you are supporting your overall health.
This is important, and it can be a question with other diets.
When you are overweight, you assume that losing some pounds produces improvement in health markers, such as waist circumference, blood glucose, blood pressure, and lipid levels, etc.
There are many diets promoted as healthy. We assume they are good for us.
But:
What are the long-term effects of a particular diet?
Even some diets, supported by Health Authorities that you would expect to produce healthy results don't. In the end, when studied with clinical trials these diets don't produce the expected healthy results predicted at the beginning of the diet study. 3
Origin of the Mediterranean Diet
The Diet is based on the food and Mediterranean lifestyle of people who live in the countries that border the Mediterranean Sea. Some of these countries include the southern portions of Spain, France, Italy, Greece, Turkey, as well as the many Islands of the Mediterranean Sea.
You are probably thinking that these countries have very different cultures. But, the areas where these countries border the Mediterranean Sea, have a common theme of foods in their diets, including fish, fresh vegetables, fruits, beans, nuts, olives, and olive oil.
The Mediterranean Lifestyle and Diet have been studied extensively since the 1960s and found to reduce the risk of many chronic diseases.
These are chronic diseases that are connected to our diets and the foods we eat, such as diabetes, heart disease, and inflammatory conditions. In addition, there are conditions that might not immediately be considered related to our diet. Conditions such as depression, anxiety, psychological distress, and asthma. It's possible that all of these conditions can be supported by the Mediterranean Diet. 1, 2, 4
---
Mediterranean Diet Food Benefits
The Mediterranean Diet is moderately high in unsaturated fat, includes complex carbohydrates, is full of vitamins, nutrients, antioxidants, and phytochemicals. Importantly, following the diet supports weight loss as well as maintains your health.
The Mediterranean Diet has been extensively studied and some of the benefits of its targeted food groups include:

Fish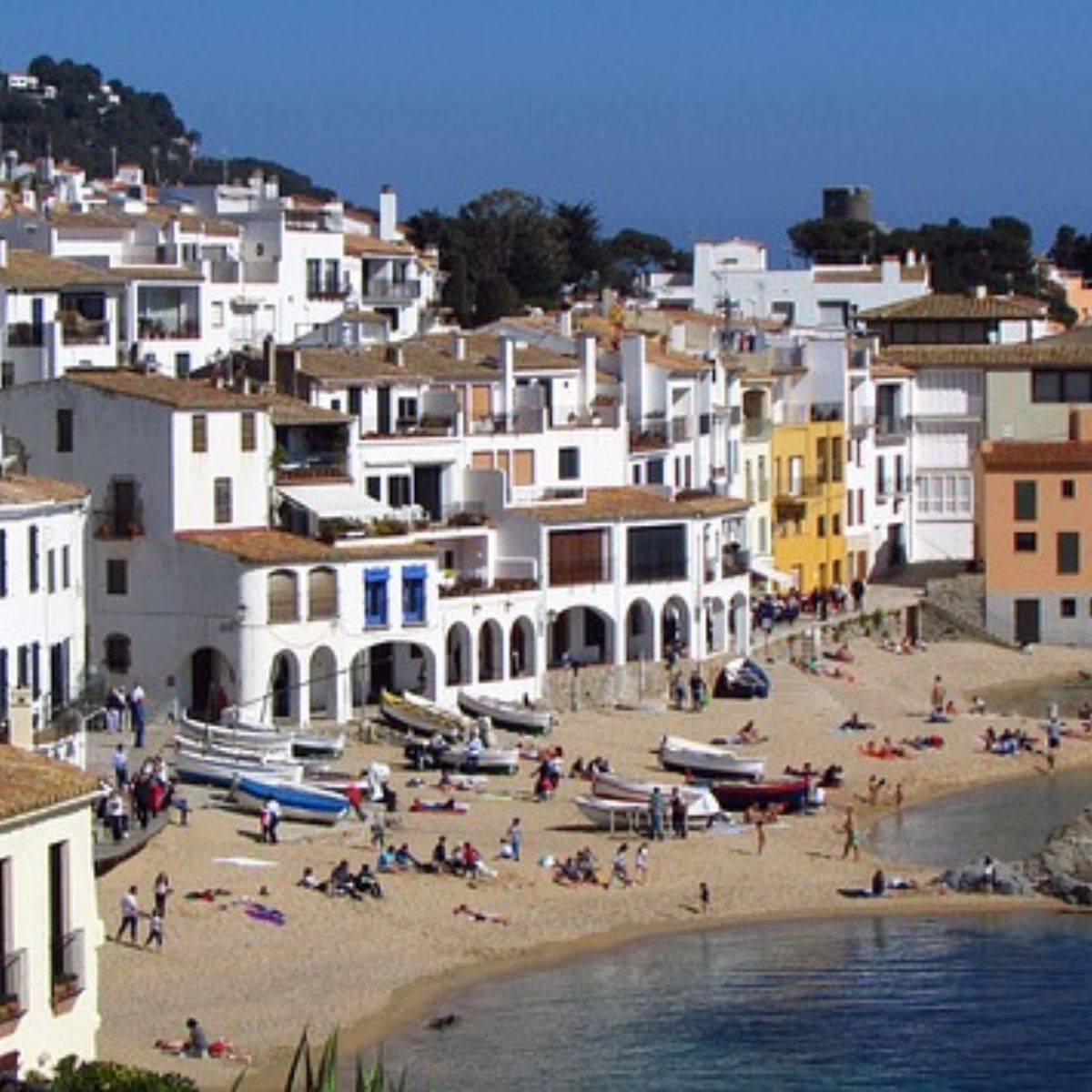 The Mediterranean Diet focuses on oily fish that are high in protein and in omega-3 fatty acids. Improving your ratio of omega-3 fatty acids helps decrease the risk of heart attack by managing cholesterol and triglyceride levels. Omega 3 also has anti-inflammatory effects.
For more on the anti-inflammatory benefits of the Mediterranean Diet, read my post, Full-Proof Foods That Decrease Inflammation.
Fresh Produce
Focus on plant-based, whole foods is an important component of the Mediterranean Diet.
Fresh fruits and vegetables are packed with vitamins, minerals, fiber, and phytonutrients. They lower the risk of heart disease, cancer, and generally improve our health.
Beans
While not common in many diets, beans are a great source of protein, vitamins, and soluble and insoluble fiber. Fiber keeps you full so you are satisfied long after you have finished your meal. It also helps lower cholesterol. Including beans in your diet can decrease your risk of diabetes, heart disease, and cancer.
Fats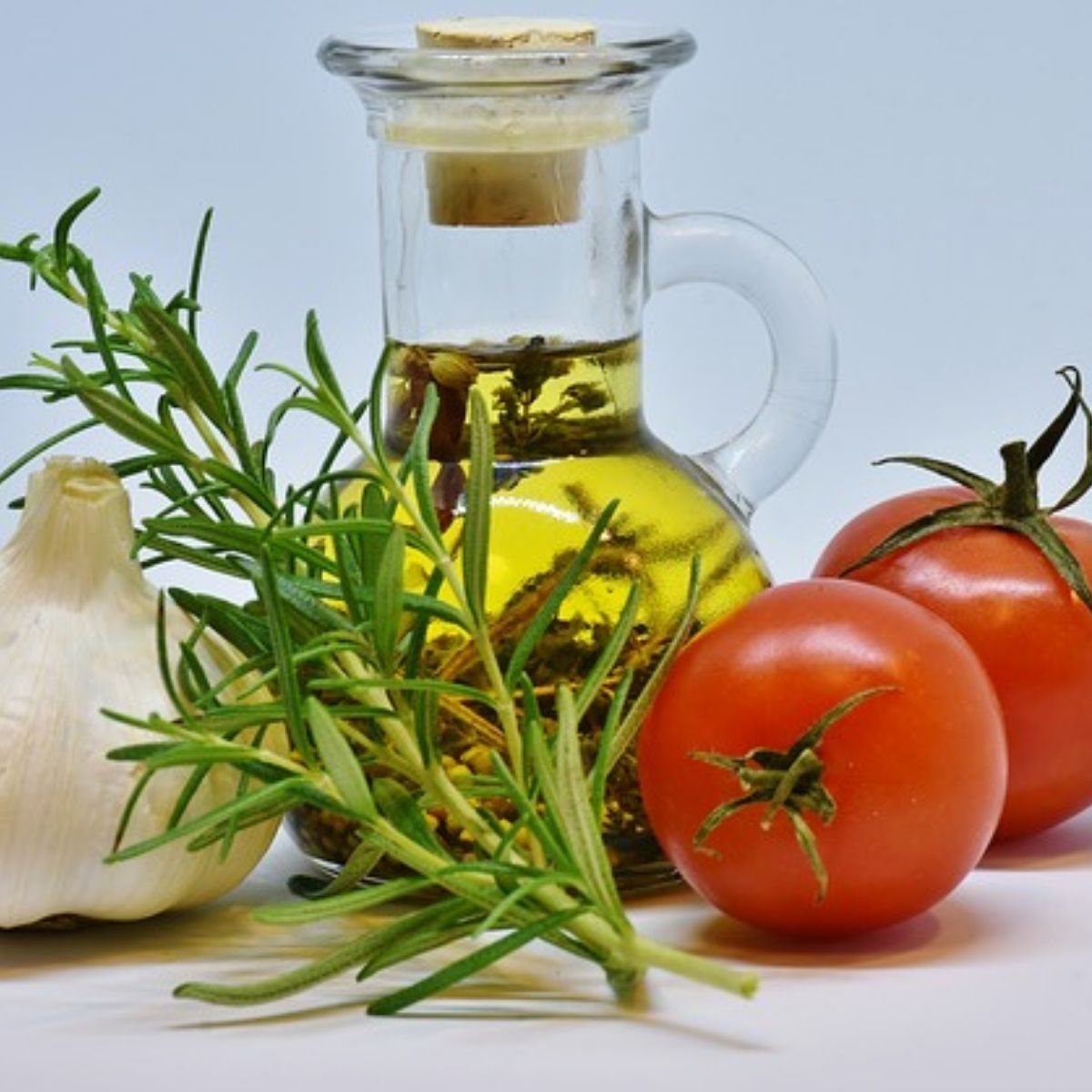 Similar to many low carbohydrate diets, followers of the Mediterranean Diet will enjoy fat-supplemented meals.
Olive oil is the primary fat used in the diet. Specifically, look for cold-pressed, and non-refined olive oils or Extra Virgin Olive Oil.
Substituting monounsaturated olive oil for butter and other saturated fats helps lower cholesterol levels. By adding olive oil to your diet, it helps lower non-healthy LDL cholesterol while increasing your levels of healthy HDL cholesterol.
Regular use of olive oil decreases your risk of diabetes, heart disease, cancer, and inflammatory conditions, including arthritis and asthma.
There are different grades of olive oil and some provide more health benefits than others. Learn more about choosing the right one on my post, 4 Key Things to Consider When Buying Olive Oil.
Another source of fat in the Mediterranean Diet is nuts. A handful of nuts daily helps keep you satisfied and provides monounsaturated fat and omega-3 fatty acids, protein, vitamins, and fiber.
Regular intake of nuts is shown to help lower cholesterol and decrease the risk of heart disease.
Whole Grains
If you are transitioning from a low carbohydrate diet, you may feel cautious about adding whole grains to the Mediterranean Diet.
But: whole grains are important. Whole grains provide fiber, complex carbohydrates, protein, vitamins, minerals, and phytochemicals. They are a key component of the Mediterranean Diet.
What is important is that whole grains are non-processed. Processing of the grains changes them from long-chain complex carbohydrates that are slowly metabolized and help keep you satisfied longer to simple sugars.
Simple sugars, such as table sugar, candy, and processed white flours are short-chain carbohydrates. They are absorbed fast and quickly metabolized.
This means that blood sugar levels quickly. This sets the stage for cravings, and hunger, and even promotes inflammation. This is why simple sugars are avoided when following most diets.
To learn more about whole grains, read my post, Get the Scoop on Whole Grains.
Red Wine
While not required to follow the Mediterranean Diet, studies have found that moderate alcohol intake, one glass with a meal for women and two for men may be beneficial.
High in resveratrol and polyphenols, red wine promotes heart health by lowering unhealthy LDL cholesterol and raising healthy HDL cholesterol.
---
Mediterranean Diet Macros
The Mediterranean Diet does not target specific macronutrient amounts of protein, fat, and carbohydrates as some diets do. Fat is primarily from olive oil, but also from nuts, olives, and moderate dairy intake and typically makes up 30-35% of daily calories. So as you can see, the Mediterranean Diet is far from being a low-fat diet.
In comparison to other diets, the Mediterranean Diet is flexible. Some who follow the diet may feel like it is too flexible and miss the structure of other diets. The Mediterranean Diet sets no limits on macronutrients or calories. Really no food is completely restricted.
The Mediterranean Diet focuses on plant-based food groups.
To follow the Mediterranean Diet, focus on vegetables, by filling the first half of your plate with low carbohydrate vegetables such as salads, broccoli, cauliflower, etc.
The second half of your plate is split between protein and starches or higher carbohydrate vegetables. Use fats in sauces, in salads, and to saute vegetables and protein.
---
Food to Eat on the Mediterranean Diet
Unlike other diets, the Mediterranean Diet does not put strict limitations on macronutrients, such as carbohydrates, or limit specific foods, such as flour.
The key to success with the Mediterranean Diet as with other diets is consistently adhering to the diet. While less restrictive than other diets, the Mediterranean Diet follows the following broad guidelines: 1
Protein
Fish and Seafood - include a minimum of one serving per week (for example, cod, flounder, tilapia, etc. Include fatty fish in at least 2 meals per week. (for example, salmon, tuna, etc.) Include occasional shellfish to add variety.
Meat and Poultry - chose lean poultry, including chicken and turkey. Limit red meat to less than 3 servings per month.
Carbohydrates
Grains - small amounts of whole-grain, complex carbohydrates including, whole grain flour, bread, pasta, and brown rice with meals. The key is to watch your portion size.
Beans - include a minimum of 3 servings per week of beans, lentils, chickpeas, or peas.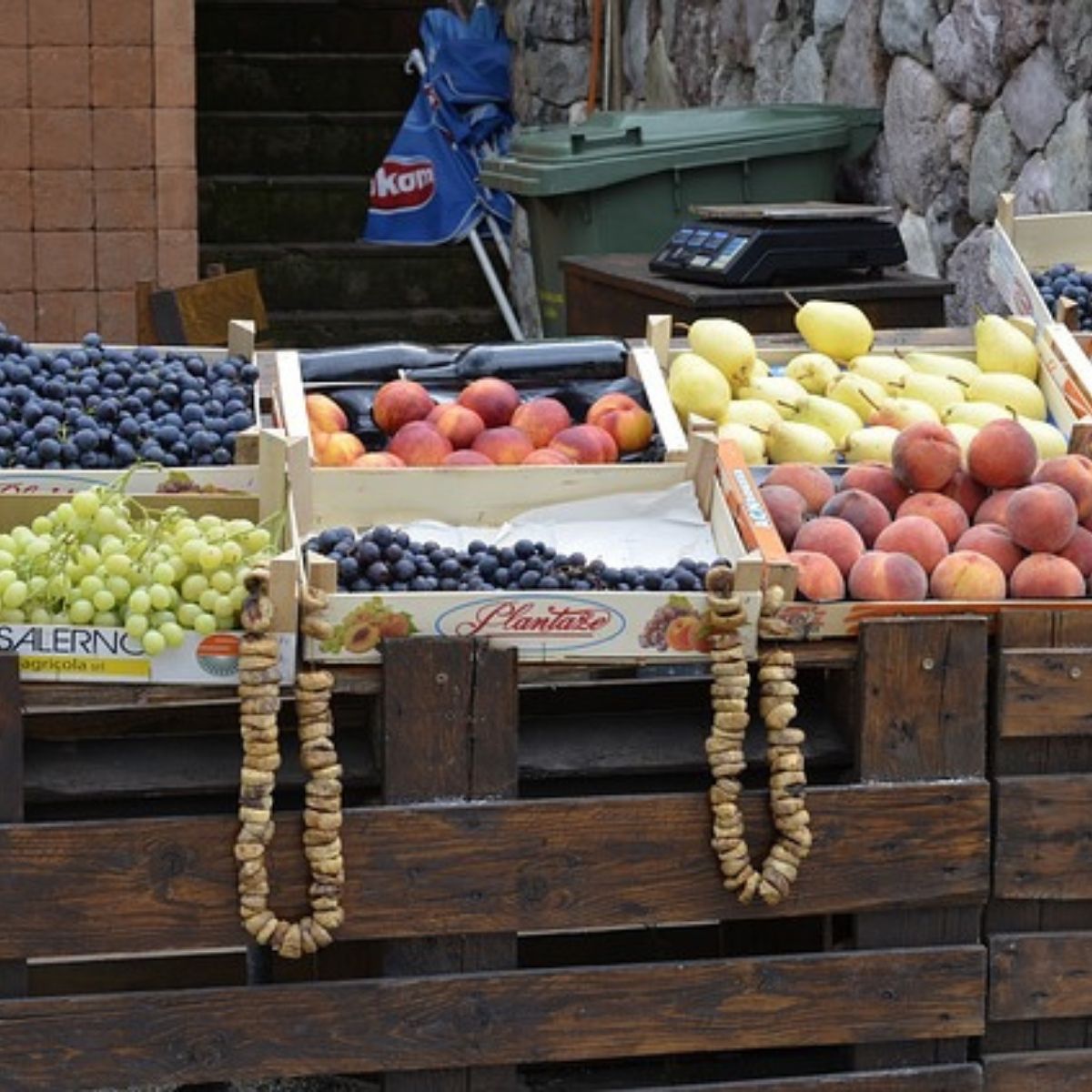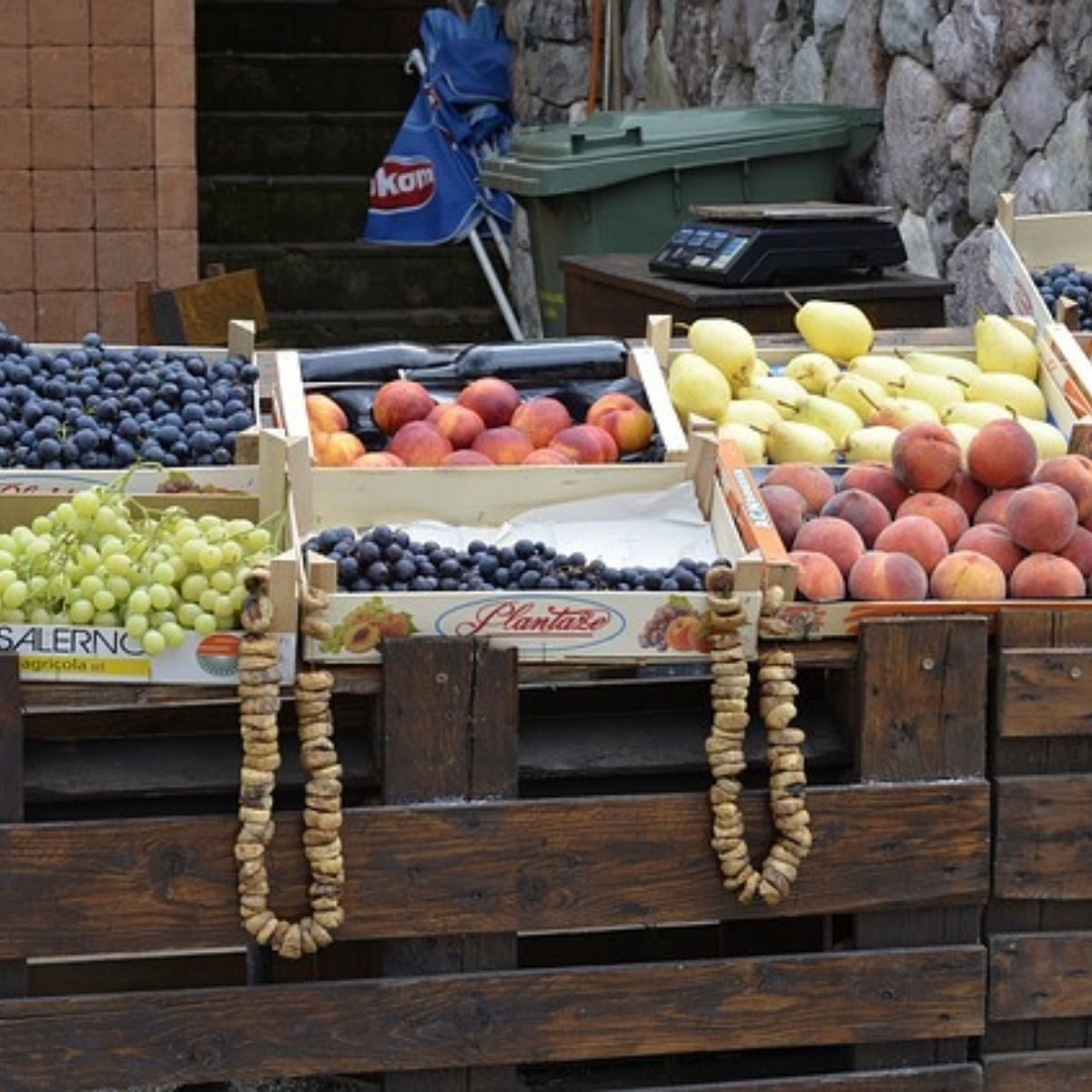 Vegetables - include a minimum of 2 servings per day at lunch and dinner. Indulge dark leafy greens. Salads should include a dressing of olive oil and vinegar. Enjoy starchy vegetables in small quantities.
Fruit - aim for a minimum of 3 servings per day. Include variety.
Homemade Baked Goods - bake occasionally with olive oil and whole wheat flour.
Check out my Whole Wheat Oatmeal cookies that use olive for fat. They are crispy on the outside and tender on the inside. Another moist and delicious healthy-adapted recipe is Streusel-topped Whole Wheat Apple Muffins.
Fats
Olive Oil - this is the primary fat of the Mediterranean Diet. Use in salads, on vegetables, in sauces, and when you saute. For maximum benefits, including cold-pressed, non-refined Extra Virgin Olive Oil. It does make a difference.
Olives - enjoy in moderation as a snack and in salads.
Nuts - snack on a handful of nuts daily. Include at least 3 servings per week.
Dairy - sugar-free low-fat yogurt. Add nuts and fruit for flavor. Enjoy small amounts of cheeses. Limit high-fat dairy.
Beverages
Beverages - replace sodas and fruit drinks with water. Coffee and tea are allowed, both hot and iced. Green tea has the added benefit of lowering unhealthy LDL cholesterol and is shown to aid in weight loss.
If you choose, enjoy a small glass of red wine with a daily meal.
Want to try a week on the Mediterranean Diet? Take a peek at my 7-Day Mediterranean Diet Menu.
Tips for Success on the Mediterranean Diet
Replace processed snacks with raw fruits and vegetables, nuts, and olives.
Limit sweets, baked goods, ice cream, and high-fat dairy for special occasions.
Watch portion sizes for whole grains and limit snacks between meals.
Limit processed meats and red meats.
Replace salt with herbs and spices. Add more flavor to your meals.
Drink adequate water to stay hydrated.
If you chose to include alcohol, limit to 1 glass with a meal for women and up to 2 glasses for men. Alcohol is not a requirement of the diet.
For weight loss, it is important to watch your portion sizes, limit between-meal snacking, and minimize your intake of higher carbohydrate foods.
As shown above, following these Mediterranean Diet Tips will help you lose weight on the Mediterranean Diet.
Really any diet that has a low glycemic index, such as the Mediterranean Diet will help you lose weight. It focuses on whole, plant-based fruits and vegetables, and limits highly processed foods that contain chemicals and sodium.
For more on the Mediterranean Diet Food List, see my post, Mediterranean Diet Food List | A Day on the Mediterranean Diet.
Mediterranean Diet Recipes
Check out the following Best Selling Cookbooks:
The Complete Mediterranean Cookbook
For more recipes, take a look at my recipes that follow the Mediterranean Diet guidelines.
Mediterranean Lifestyle Habits
The Benefits of the Mediterranean Diet are related to the specific foods and the Mediterranean lifestyle of the people that live there. It has been studied and found to be one of the healthiest lifestyles you can live.
It supports health by focusing on diet, as well as exercise, and a more relaxed approach to daily life.
People in the Mediterranean are more active, and therefore require less transportation than other areas of the world. This is in part due to the geography of the area that limits where cars can travel. On foot, the terrain is often a challenging workout.
They also make each meal an event and enjoy it with family and friends. Mediterranean meals are enjoyed. Often Mediterranean people take time to relax or even take a nap after the mid-day meal before returning to work for the afternoon.
People in the Mediterranean work to live rather than live to work. For tips on work-life balance, read my post, What Does Fine Living Mean to You.
Adapt These Lifestyle Behaviors
Slow down. Make sure you are enjoying your meals, not eating on the run. Plan for one meal to enjoy another's company. Take the time to savor the meal. Don't rush through the meal while watching TV or worse while eating in the car.
Take time to relax. Make time in your day to meditate, pray, read a book, or practice stretching or yoga. It's important to plan time during your day to slow down and reflect.
Add more exercise into your day. Walk before or after work. Take the steps rather than the elevator. Use your standing desk at work. Walk to the store rather than driving. Keep track of your steps on your iPhone or another fitness tracker. Add exercise and stretch into your day.
Changing your daily behaviors through diet, exercise, and relaxation will put you on your way to living the Mediterranean Lifestyle.
Be patient. Give your body time to shed those pounds and get the benefit of improved health through the Mediterranean Diet.

Follow Me on Facebook and Pinterest.
---
---
Medical Disclaimer
This site contains general information about diet, health, fitness, and nutrition. This information should not be used to diagnose, treat, prevent, or cure any disease or condition. Please consult with your physician before using any dietary supplement or before beginning a diet or exercise program.
---
---
August 2022 Update: Minor updates to post.