This post may contain affiliate links. This means I may make a small commission at no additional cost to you when you make a purchase. Find out more in the Disclosure Policy
We all know the saying "we are what we eat", but for those with chronic health conditions where inflammation is a concern, this statement can mean the difference between feeling healthy and being sick. Learn about foods that decrease inflammation.
You may have health conditions such as heart disease, metabolic syndrome and diabetes, asthma, inflammatory bowel diseases, arthritis, and even mood disorders such as depression.
All of these conditions can be aggravated by increased inflammation in your body.
Where Does Inflammation Come From
A major source of increased inflammation is carrying too much weight in the form of fat.
Fat, especially when located in the midsection, is metabolically active. This means it releases inflammatory chemicals that travel throughout our bodies. These chemicals or inflammatory markers can impact our organs such as our heart, lungs, and joints.
Also, consuming too many calories, too much saturated and unhealthy fat, and too much sugar all contribute to increased body weight and increased inflammation in the body. Too many calories increase the production of free radicals during metabolism.
Free radicals are unstable molecules that cause damage to other cells in the body. The body senses this damage and sends in cleaner cells called macrophages to contain the damage. This process is what leads to inflammation. A continued surplus of food feeds this cycle.
Our Diet Can Increase Inflammation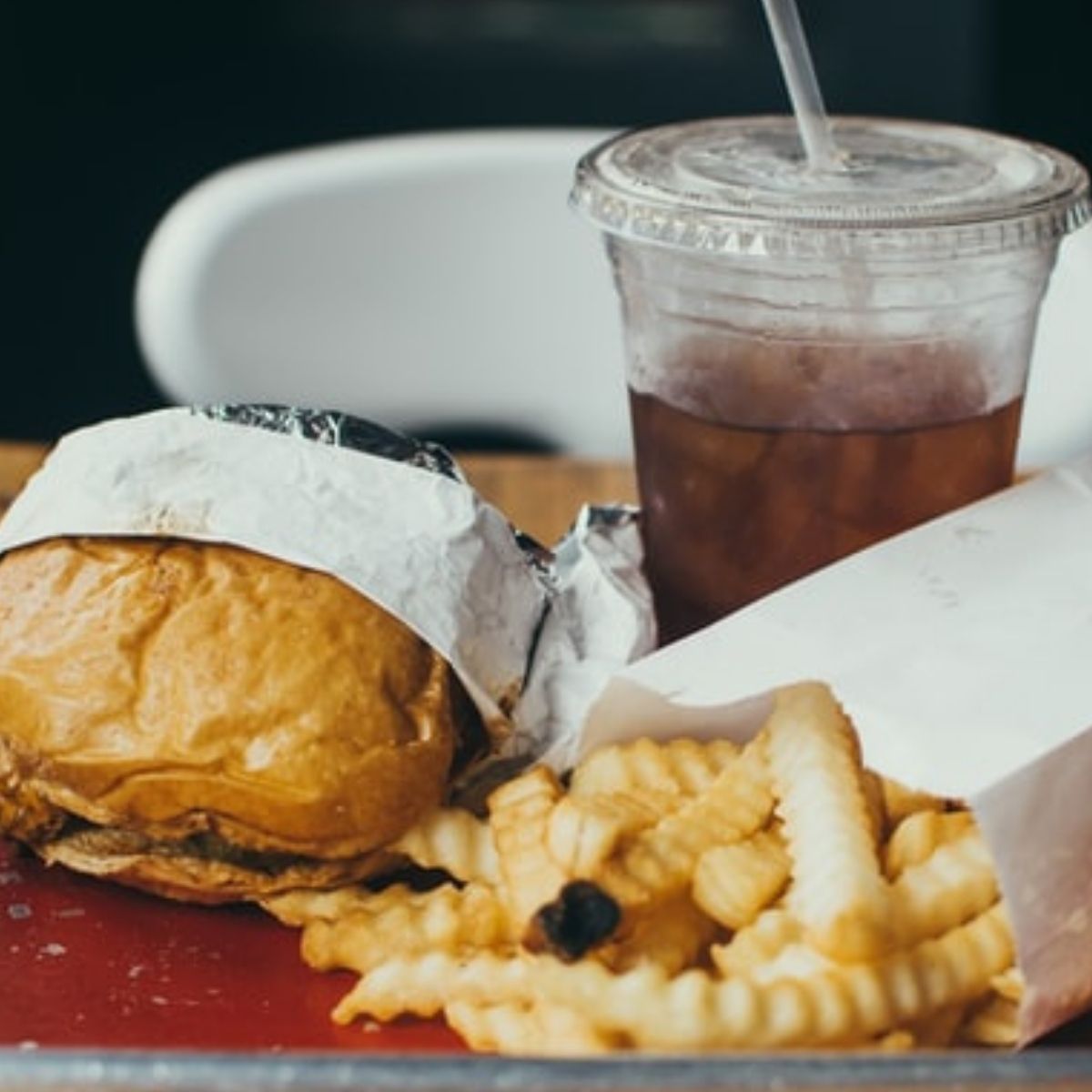 What we eat can increase inflammation.
Consuming sugary drinks, refined grains, processed meats, and other convenient foods that make our lives easier all contribute to the setup for increased inflammation.
Another source of increased inflammation is the type of fat that we ingest. You have probably heard that there are good fats and bad fats, but what is the difference?
Differences Between Fats
You will often hear fats referred to as:
trans fats or partially hydrogenated, or
But, what do these terms mean?
For the sake of skipping the chemistry lesson, the type of fat depends on how easily they are digested and used by the body.
Monounsaturated fats have a less tightly packed structure They are often liquids at room temperature and are easier for the body to metabolize and use.
Saturated fats are solids at room temperature, are hard for the body to use, and more often are stored as adipose or fat.
You can learn more about the chemical differences between saturated and unsaturated fats here.
Good Fats
Two types of Good Fats are monounsaturated and polyunsaturated fats.
Monounsaturated fats include fat from olive oil and avocados. These fats are the most easily digestible and considered the healthiest.

Polyunsaturated fats include vegetable oils and fatty fish.
Polyunsaturated fats are primarily a combination of Omega 3 or linolenic acid and Omega 6 or linoleic acid.
These fats are ideally consumed in a ratio of 4:1 Omega 6 to Omega 3.
Even though both of these fats are good fats, the amounts that we eat can still potentially increase inflammation in our bodies. Here's how.
Omega 3 versus Omega 6
Anti-inflammatory properties = Omega 3
Pro-inflammatory properties = Omega 6
Over time our diets have shifted from a lower intake of Omega 6 to Omega 3 (4:1) to a much higher intake (20:1). It's thought that this shift to higher amounts of Omega 6 in our diets is contributing to increased inflammation.
It is not totally understood why higher amounts of Omega 6 to Omega 3 in our diet are contributing to the increased inflammatory response. Some theorize that Omega 6 can be converted into arachidonic acid which contributes to inflammation.
That could explain the increased inflammation seen with higher ingestion of Omega 6. But as it turns out, our body doesn't easily convert Omega 6 into the inflammatory chemical, arachidonic acid.
Other research suggests this conversion to arachidonic acid may not contribute as much to inflammation as others suggest, but that Omega 6 simply inhibits the anti-inflammatory effects of Omega 3. 1
Bad Fats
Bad fats include saturated fats, such as butter and coconut oil. Saturated fats are the most tightly bound fats and the hardest for the body to digest and use for energy.
High quantities of saturated fats are found in red meat, cheese, and whole milk.
Another source of bad fat includes trans fats found in margarine, partially hydrogenated vegetable oils, and shortening.
These are the fats often used in baked goods, french fries, and other fried food.
Trans fats were developed to extend the shelf life of polyunsaturated fats. Remember, polyunsaturated fats are good fat.
Heating polyunsaturated fats and partially hydrogenating them with hydrogen gas made the fats more stable and extended their shelf life.
Unfortunately, this refining process changed the healthy polyunsaturated fat into trans fats, making them less heart-healthy.
It's important to eat bad fats in moderation because it has been shown that large amounts in the diet can lead to increased levels of LDL cholesterol (bad cholesterol) and decreased levels of HDL or good cholesterol.
Continuing to eat large amounts of saturated and trans fats can set you up for heart disease.
Know the Amount of Saturated Fat in Food
There are 2 sources of information on food nutrition. the first is the nutrition label on commercially available food. The second is the Food DataCentral database.
Nutrition Labels
The above food label required by the FDA shows important information to consider when choosing the commercially prepared food we eat. Look for it when purchasing food and making food decisions.
It shows the serving size, calories, nutrients, and the amount of saturated and Trans fat in a serving of food. This is important if you want to track and limit the amount of saturated and trans fats in your diet.
Learn more about reading food labels at the FDA's How to Understand and Use a Nutrition Label.
USDA Food DataCentral Database
Another source of food information is the USDA Food DataCentral database. This tool will allow you to find food nutrition for any food, commercially available, or from your garden. Take a look to help find food that decreases inflammation.
Finding the Right Omega Fat Balance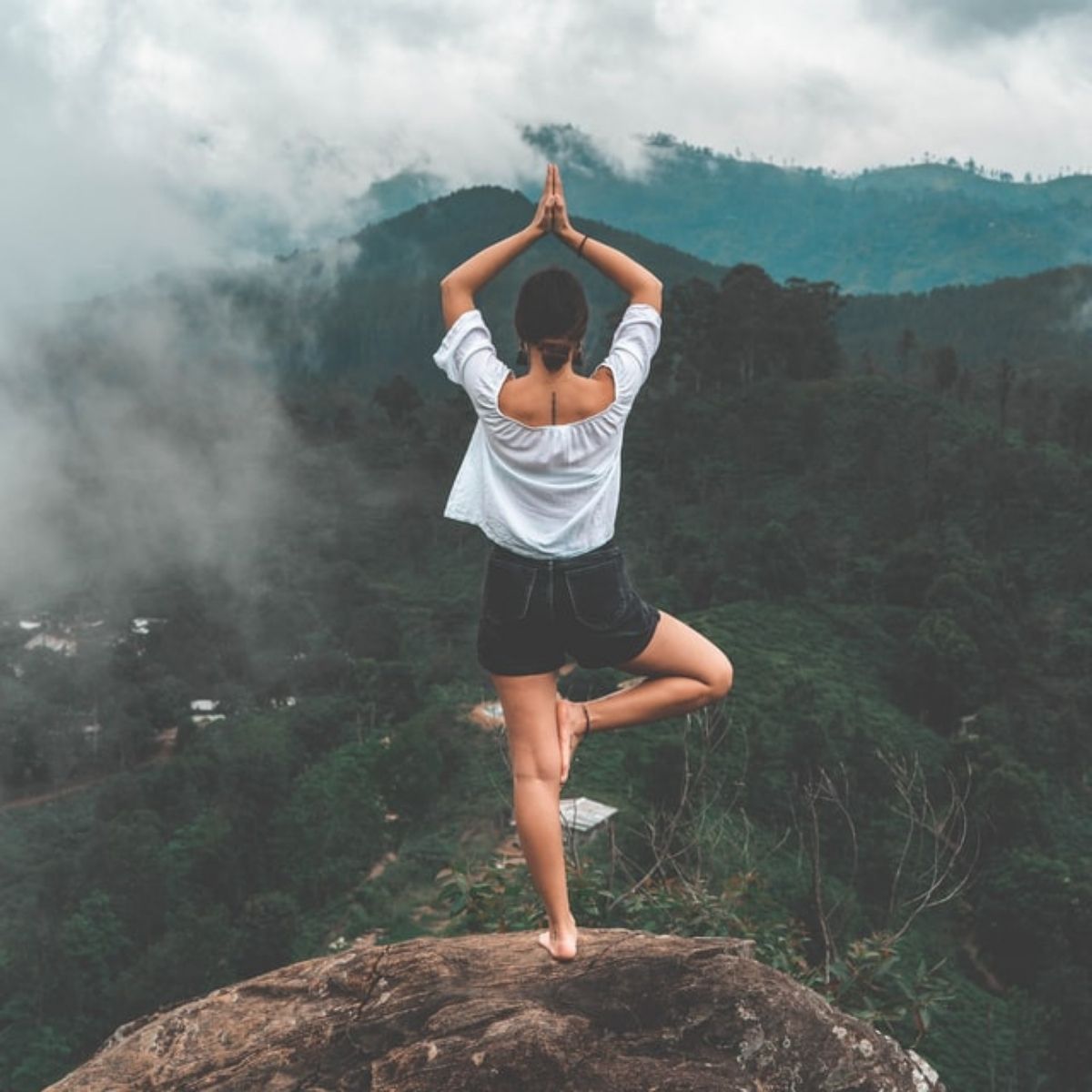 So it's possible that we can impact the inflammation in our bodies by modifying our diet. We can focus our meals on foods that decrease inflammation and provide fiber and nutrients.
For example, since our diets have shifted to eating a higher amount of Omega 6 polyunsaturated fats, we need to focus on foods that will increase the amount of Omega 3 fats. This will help return the balance of Omega 6 to Omega 3.
Foods to Increase Anti-inflammatory Omega 3s
You should eat more:
Fatty fish and seafood, such as salmon, cod, scallops, and crab.
Greens such as spinach, kale, and collard greens
Using oils such as Canola, flaxseed, and olive oils.
Foods with Elevated Omega 6 Polyunsaturated Fats
You should eat less:
Vegetable oils such as corn, safflower, sesame, sunflower, and peanut oils.
Prepackaged convenience foods with extended shelf lives.
Inflammatory Foods To Avoid
Foods that may promote an inflammatory response include:
Foods that contain artificial colors or flavors
Monosodium glutamate (MSG)
Oils from corn, soybean, sunflower, or Safflower
Processed and refined grain products made from all-purpose flour, instant rice, instant oatmeal, etc.
Non-organic fruits and vegetables grown with pesticides
Processed and fried vegetables and potatoes
Other Inflammatory Foods
In addition to eating a diet high in Omega 6 fats, ingesting a lot of sugar and simple carbohydrate goods, pasta, and rice may have a big impact on inflammation.
These foods are easily digested and as a result, have a big impact on blood sugar levels. Continued high sugar levels can eventually lead to increased inflammation.
If you suffer from food sensitivities and allergies, eating these foods may increase inflammation. Common foods to watch for are eggs, dairy, and wheat products. But, a few may also be allergic to some fruits and vegetables.
Foods That Decrease Inflammation in Your Body
Fruits and Vegetables
Most of us grew up with the direction to eat our fruits and vegetables. Typically, 5 servings per day.
Why are fruits and vegetables so important to our diet? Fruits and vegetables are foods that decrease inflammation and contain vitamins, minerals, and antioxidants, such as carotenoids, vitamin C, and quercitin. These ingredients are important in supporting our immune systems and decreasing inflammation in our bodies.
With this in mind, it is important to eat a variety of colorful fruits and vegetables. Especially those that are yellow, red, and orange will help ensure you get the necessary vitamins, minerals, and antioxidants in your diet to support inflammation.
Vegetables also contain fiber that helps manage blood sugar levels.
Whole Grains, Nuts, Seeds, and Legumes (Beans)
Including complex carbohydrate food high in fiber and slower to digest will help manage inflammation in the body. By having less impact on blood sugar, these foods keep blood sugar levels lower and pro-inflammatory chemicals under control.
Fatty Fish, Seafood Versus Red Meat
It is important to include fatty fish and seafood in your diet at least a couple of times a week. Next focus on poultry and eggs. Of course, this doesn't mean that you can't occasionally enjoy red meat (a high source of Omega 6). Just enjoy it once every couple of weeks, rather than daily,
This will help shift the amount of Omega 6 to Omega 3 intake to the more optimal ratio of 4:1.
Dairy and Fat
Even though dairy contains saturated fat, you can enjoy it by choosing low-fat varieties and hard cheeses. Low or no-fat types will help manage inflammation.
Make your preferred oils extra virgin olive oil, canola oil, and flaxseed oil.
Herbs & Spices
There are many herbs and spices that help flavor your meals. These same ingredients may help manage inflammation when you eat them regularly.
Specifically, dill, ginger, rosemary, oregano, turmeric, and many others help manage inflammation.
For more on Herbs and Spices and their health benefits, read my post, Mediterranean Spices & Herbs.
If you are familiar with the Mediterranean Diet, you will quickly recognize that many of the foods that decrease inflammation are key food groups for the Mediterranean Diet.
For more on the Mediterranean Diet, read my posts Mediterranean Diet | Learn the Basics and 7-Day Mediterranean Menu Plan.
Anti-inflammatory Benefits of the Mediterranean Diet
The Mediterranean Diet has been researched since the 1960s as a heart-healthy diet. The area of the Mediterranean where the diet was researched has produced long-term health for the people that live in the region. While not 100% diet-related, the health benefits are also based on the pillars of regular activity and social interaction revolving around meals, and stress management.
The basic principles of an anti-inflammatory diet will reveal many of the dietary principles and foods that decrease inflammation when on the Mediterranean Diet.
Mediterranean Diet Food Pyramid
Many describe a 5 layer Mediterranean Diet Food Pyramid where the foundation or widest part of the pyramid is based on activity and social interaction.
Followed by the ingestion of fruits, vegetables, whole grains, legumes (beans), healthy oils, and herbs and spices.
Moving to the middle of the pyramid, you should consume fatty fish and seafood at least twice each week.
Next, enjoy poultry, eggs, and low-fat dairy and cheese in small portions daily to weekly.
The top of the pyramid includes red meat, processed meat, and sweets. Limit these foods and enjoy them on special occasions.
One of the most essential tips for any diet is to plan your meals. I put together a FREE 7-Day Mediterranean Diet Meal Plan & Shopping List. Get the Free PDF when you sign up below.
Transitioning to the Mediterranean Diet
Let's face it, making a change is never easy. Most of us are set in our ways and like the way we do things. This includes the foods we eat and aren't really up for making a change. For me, the hardest thing to give up is sweets. It has been this way my whole life.
The positive benefit of eating foods that decrease inflammation should be the primary focus, and these tips should help make the transition easier.
So when making changes for the long term, it makes sense to start slow and make substitutions or food swaps.
Also, don't think about never having that food you love, but making it a treat that you enjoy occasionally.
Watch your portion size. We typically eat super-sized portions that provide more nutrition than our bodies need at a meal. Think about portions of protein that are around the size of the palm of your hand, ½ cup servings of starchy vegetables or fruits, and the remainder of lightly dressed salads and greens.
When transitioning to the Mediterranean Diet for decreased inflammation, it is important to keep a record of how you are feeling. Notice if your inflammation is improving or if you are less stiff and swollen. This can be a motivation in and of itself.
Lastly, making the transition to the Mediterranean Diet should be considered a lifestyle change. This change is for the long haul to reap the true benefits look at your activity level and bump it up as needed with a daily walk and manage your social interactions and stress levels.
October 2021 Update: Updated images and minor updates to post.
---