This post may contain affiliate links. This means I may make a small commission at no additional cost to you when you make a purchase. Find out more in the Disclosure Policy
Breakfast on the Keto Diet has a lot of options but on a busy morning sometimes you just need something that is quick and easy. This Cheesy Baked Eggs Recipe fits the bill at my house.
This recipe for Cheesy Baked Eggs is light and fluffy. Filled with bacon and Parmesan cheese, and cream, they will keep you going until your next meal.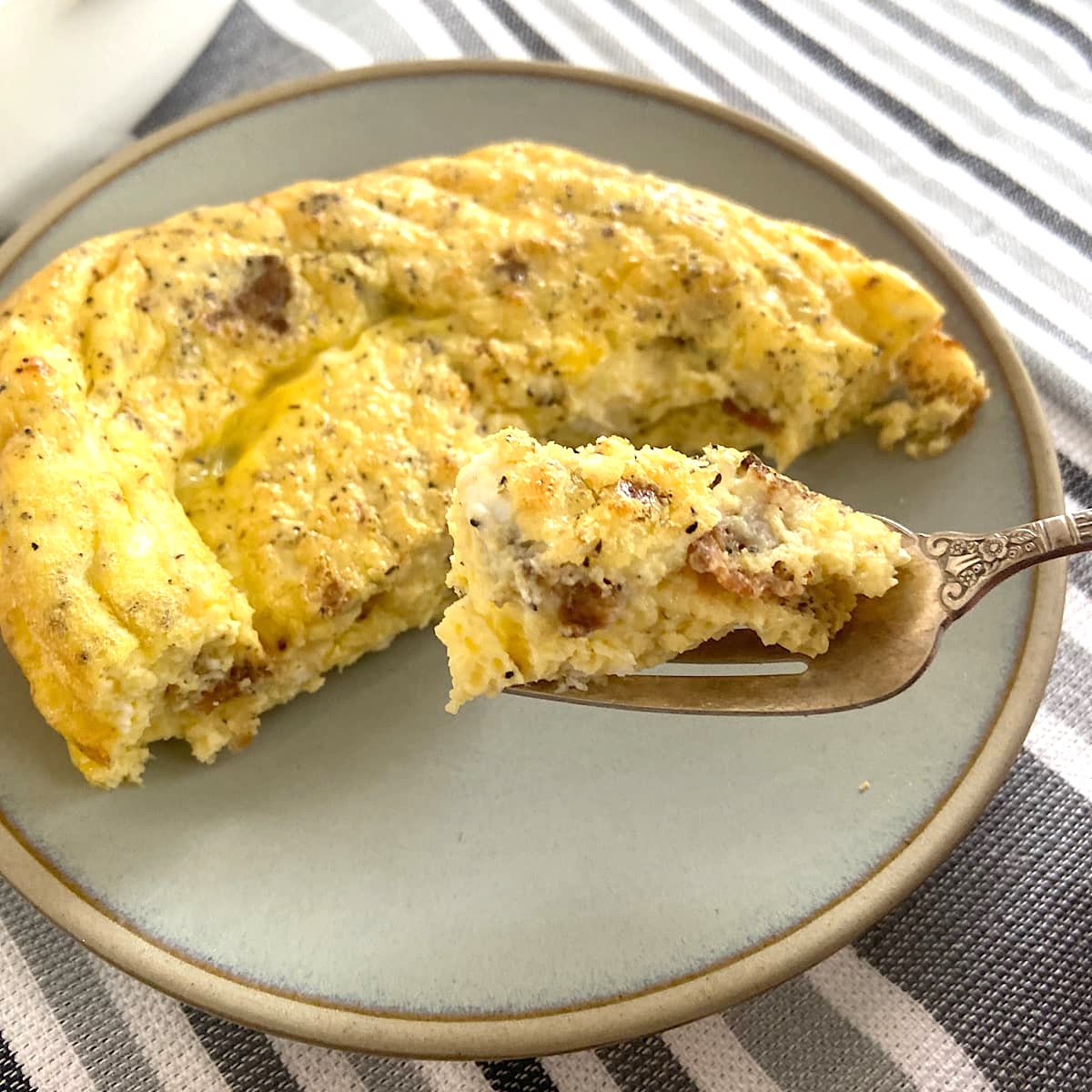 Eggs are a good source of protein and fat. In addition, they have many health benefits such as building lean muscle and assisting with weight loss.1
I make my eggs in a small 1-quart casserole dish. Just spray the dish with Spray so the eggs release quickly.
Quick and easy-made eggs in one dish for easy clean-up. Using last night's leftover cooked vegetables or yesterday's bacon or sausage makes preparation a breeze.
The basic recipe includes eggs, whipping cream, and parmesan cheese. You can add extra ingredients, to your preference. Just remember to keep track of the extra carbohydrates.
Ingredients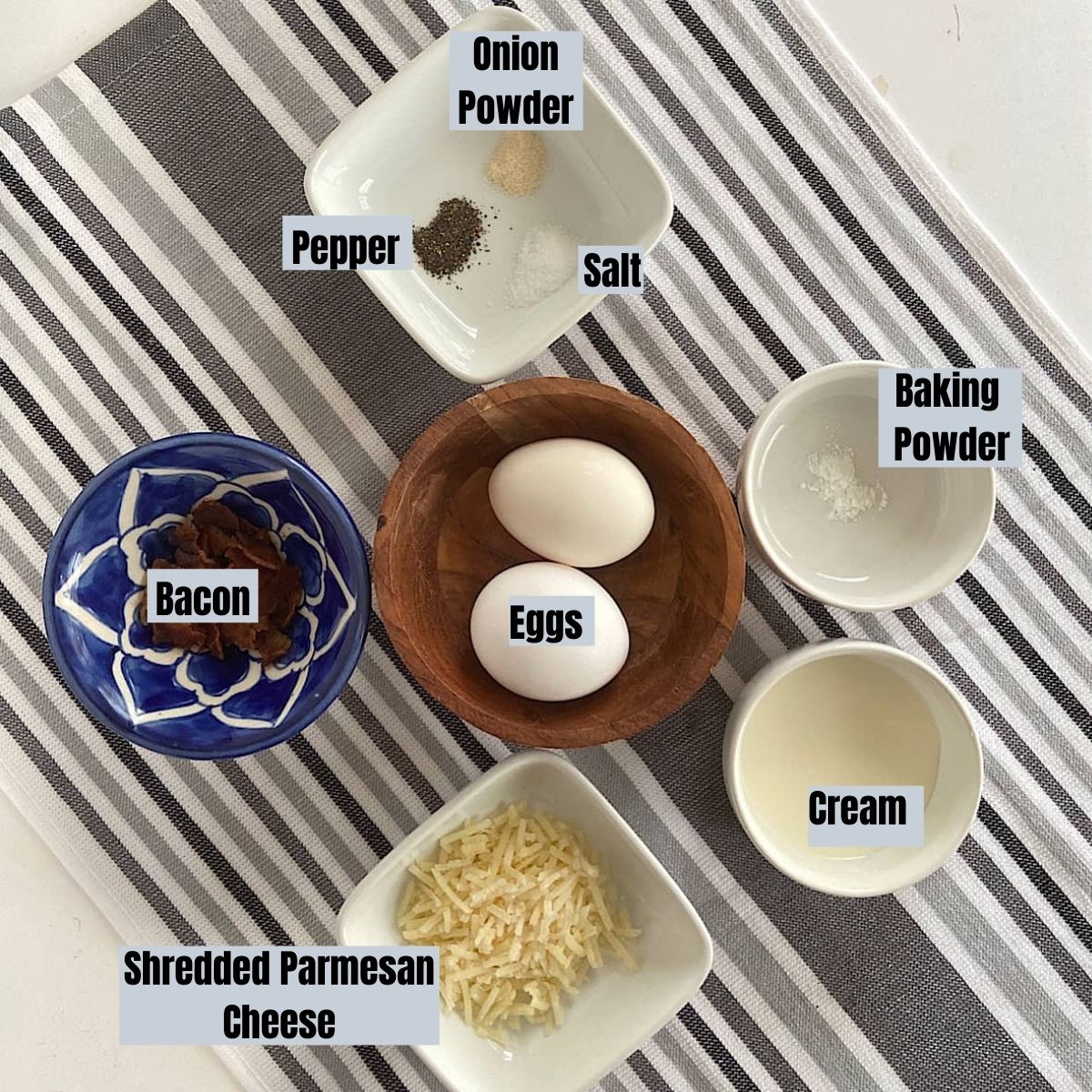 Instructions
Step 1. Heat oven to 350F.
Step 2. Spray 1-quart casserole dish with cooking spray.
Step 3. Whisk eggs to break the yolks and mix well.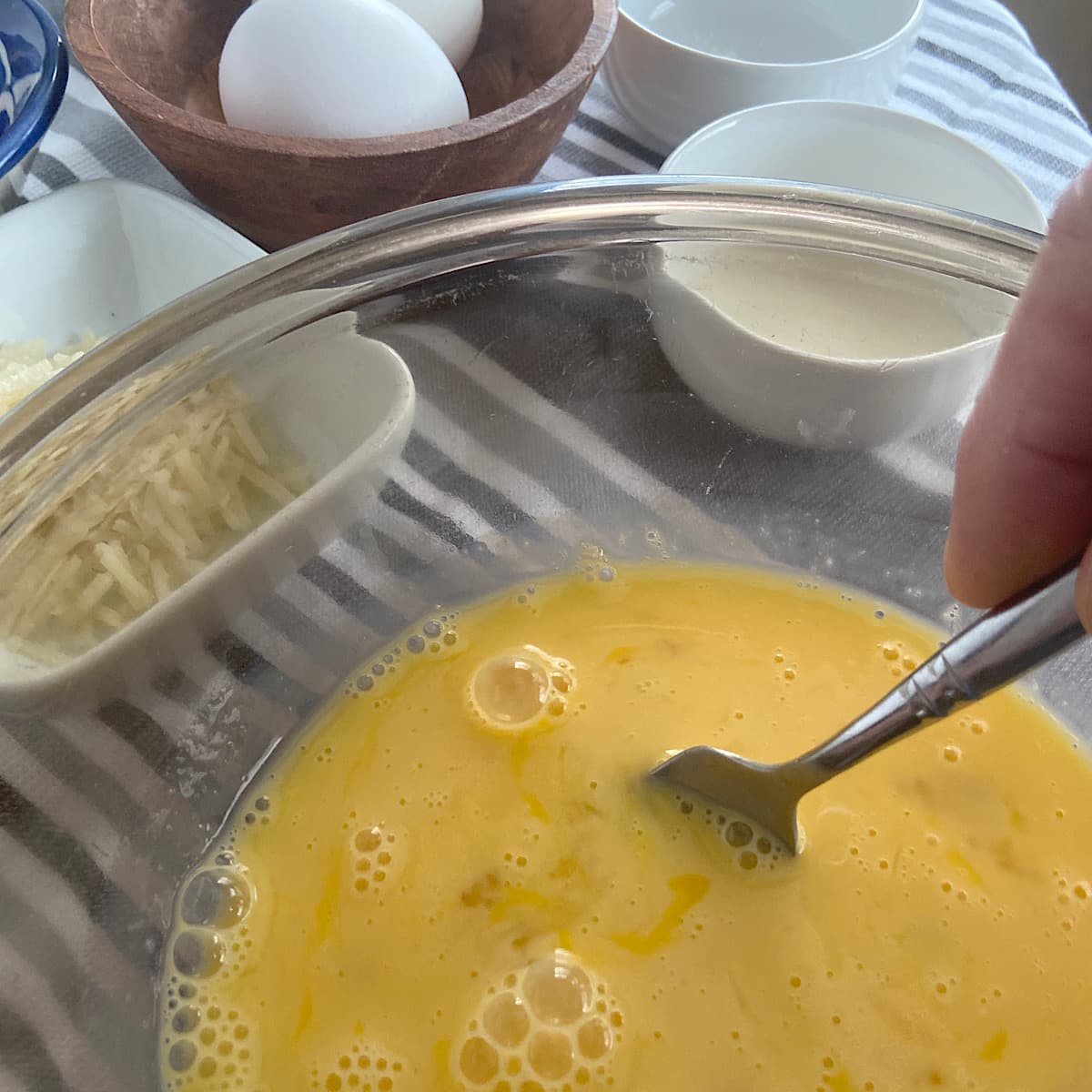 Step 4. Add baking powder to a cup, add heavy whipping cream. Microwave for 20 seconds. Mix well. Add to eggs. Mix well.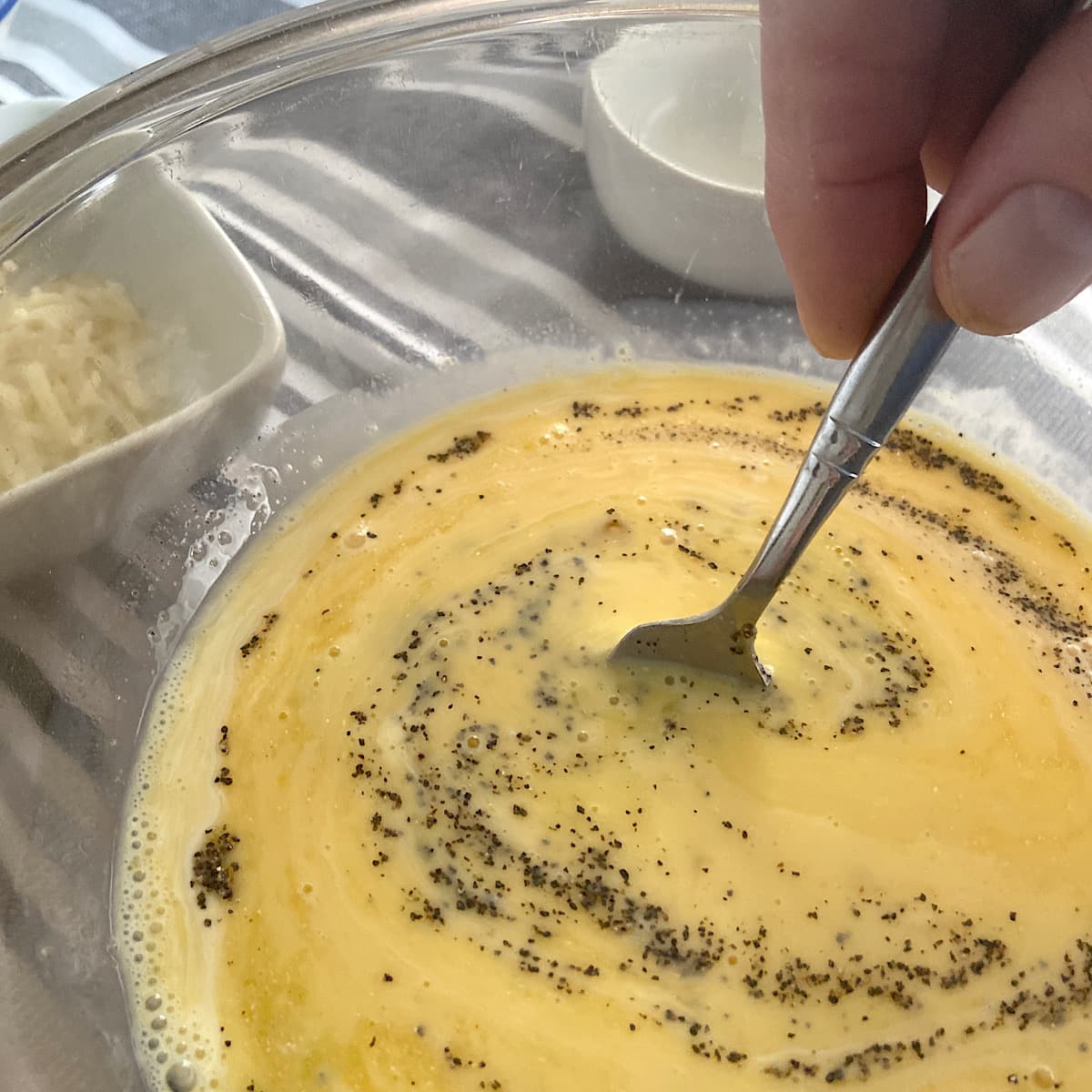 Step 5. Add salt, pepper, and onion powder. Mix well.
Step 6. Mix in Parmesan cheese and crumbled bacon.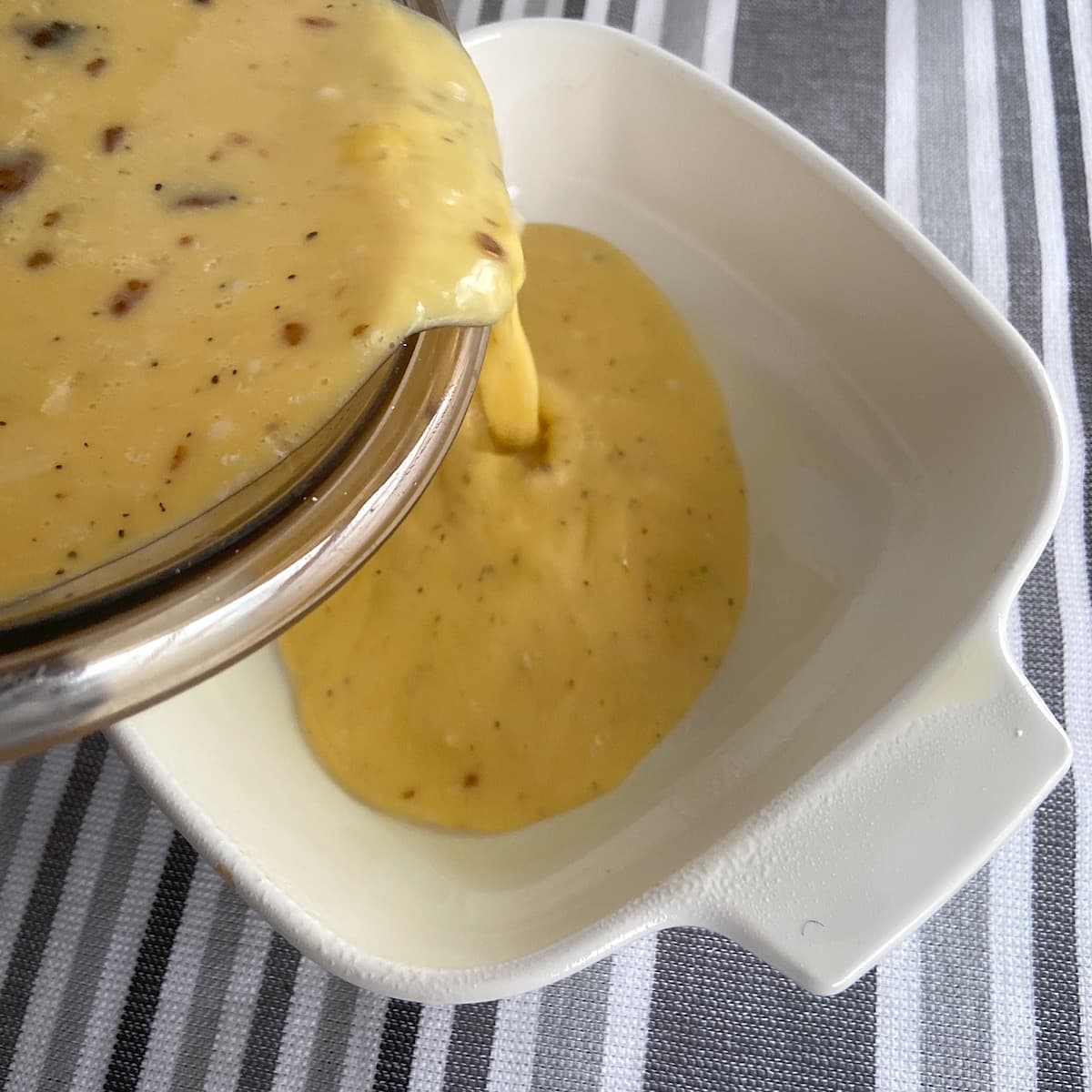 Step 7. Pour eggs into prepared pan.
Step 8. Place on the lower rack of the oven and bake for 12-15 minutes. Check at 12 minutes and if the center of eggs is not set, cook for an additional 2-3 minutes or until the center is almost set.
Frequently Asked Questions

What is the Size Difference Between Eggs

Ever wonder about the difference between medium versus large and extra-large eggs? The USDA defines the sizing of eggs not by their dimensions, but by their net weight per dozen eggs. Not by the true size of the individual egg.
What Does Expiration Date Mean on Egg Cartons

The expiration date on an egg carton gives the date that is no more than 30 days past when the eggs were packaged in the carton.

The expiration date is, in contrast, to Sell by or Use by which is the date that is the maximum time to expect eggs to maintain their quality. This is 45 days past when the eggs were packaged in the carton.
Do Eggs Have to Be Refrigerated

Refrigerated eggs need to be stored in a refrigerator at home. When a cold egg is left at room temperature it can sweat which increases the risk of bacteria entering the egg.

Leave refrigerated eggs at room temperature for no longer than 2 hours.
What to Serve With Baked Eggs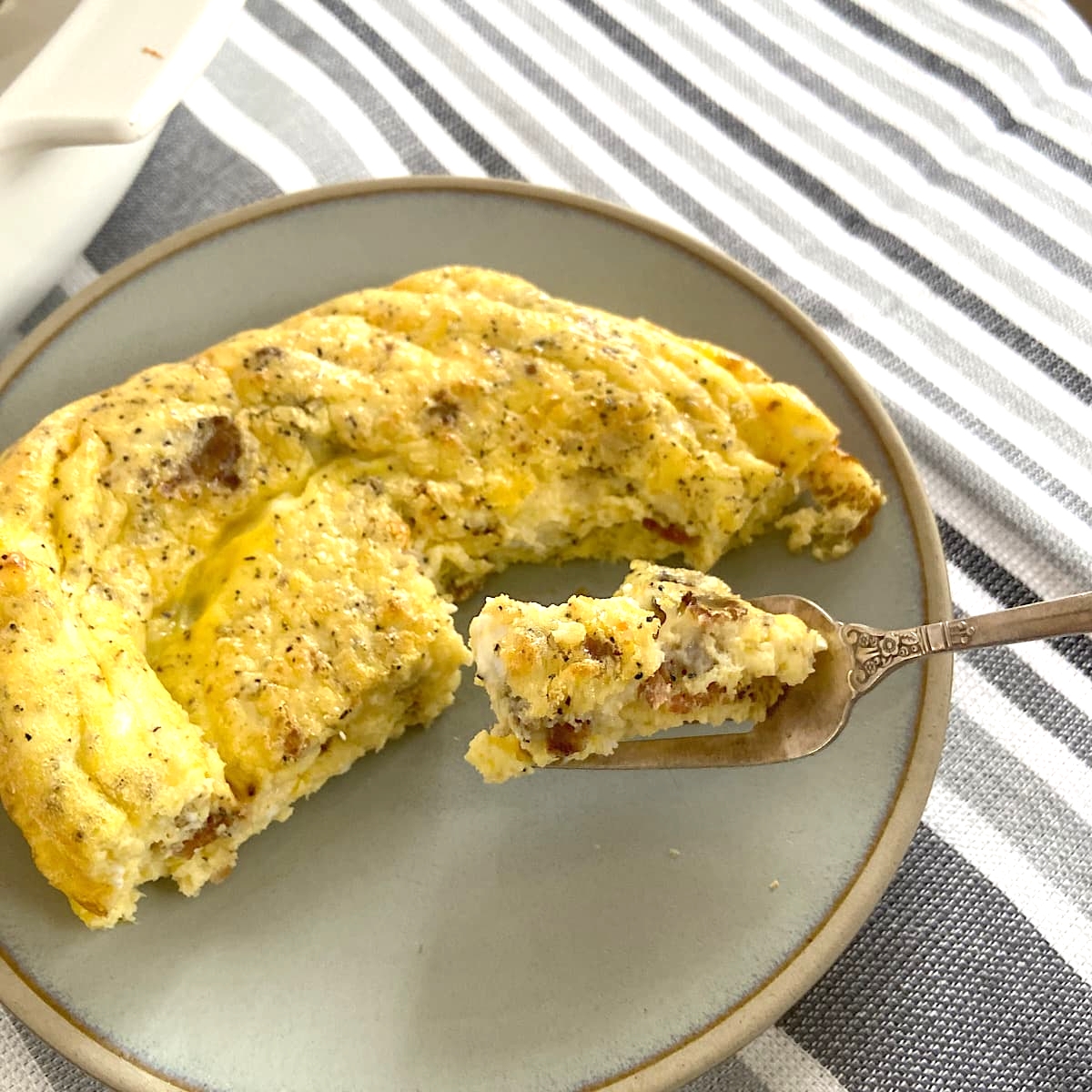 Serve eggs with berries and a cup of coffee and you will have a filling meal.
Other Healthy Low-Carb Recipes for You
---
February 2022 Update. Added Ingredient, Instruction, Frequently Asked Questions, and Other Recipes for You sections to post. Minor updates to the recipe card.
Pin for Later