This post may contain affiliate links. This means I may make a small commission at no additional cost to you when you make a purchase. Find out more in the Disclosure Policy
Peanut Butter Squares are filled with peanut and chocolate flavors. Made with whole oats, less sugar, and olive oil rather than butter, they are a treat that you will love.
I love this simple peanut butter bars recipe. Layered with peanut butter oatmeal cake, then melted chips, and topped with a drizzle of peanut butter icing. These peanut butter oatmeal bars are gone in a flash at my house and will be at your's too.
Ingredients
Instructions
Step 1. Preheat oven to 350F. Spay a 9 x 13 inch baking pan with cooking spray and set aside.
Step 2. Combine brown sugar, sugar, and olive oil in a bowl. Add in eggs, 1/2 cup peanut butter, baking soda, and vanilla. Mix well. Blend in flour and oats.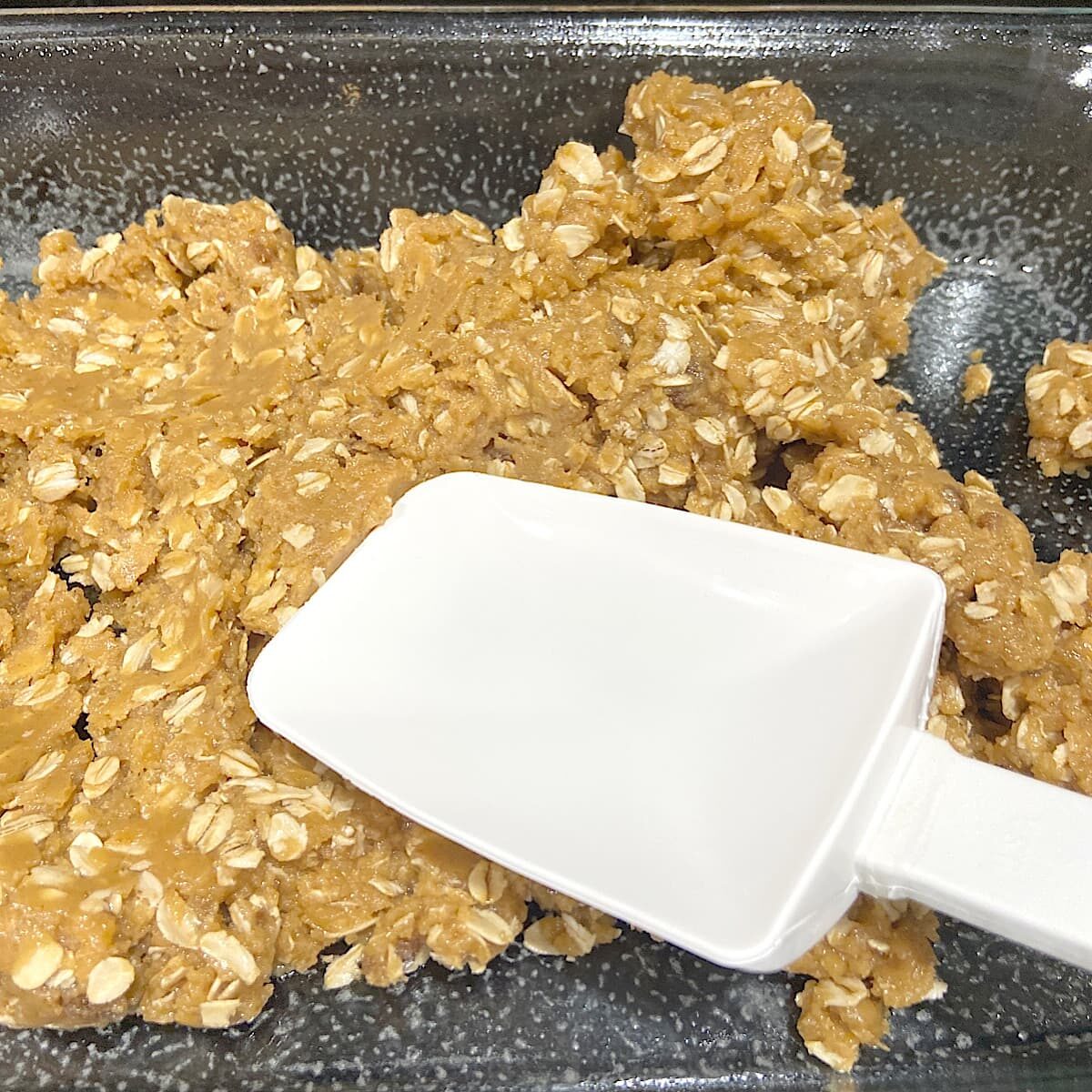 Press oat mixture into the bottom of the prepared baking pan. Bake on the bottom rack of the oven for 20 minutes.
Step 3. Remove baking pan from oven and spread chips evenly over cake layer.
Let sit for 5 minutes and then spread melted chips evenly over the cake layer. Set aside.
Step 4. Combine powdered sugar and peanut butter. Mix in milk until icing is the consistency to drizzle. Place icing in a zip lock bag, trim a corner, and drizzle over the chip layer.
Step 5. Cool completely and cut into bars.
Frequently Asked Questions
How to Store Peanut Butter Squares

Store peanut butters squares in an airtight container between layers of wax paper for up to 5 days or in the refrigerator for up to 7.
What to Serve With Dessert Squares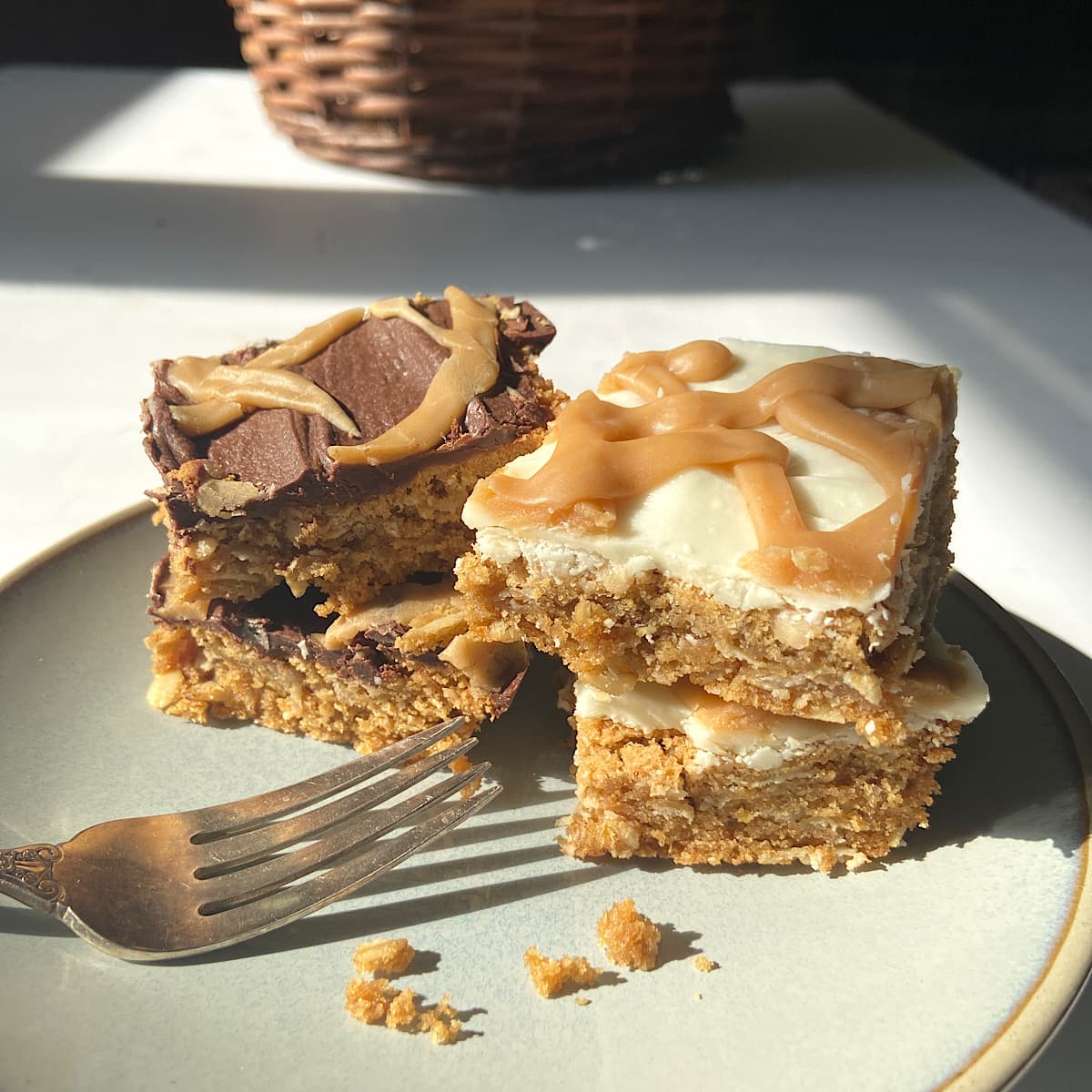 These chocolate peanut butter oat bars are a perfect treat after school, on the weekend or for a holiday dinner.
See other dessert options in my Dessert Recipes.
Other Tasty Dessert Recipes for You
---