This post may contain affiliate links. This means I may make a small commission at no additional cost to you when you make a purchase. Find out more in the Disclosure Policy
Healthy Almond and Prune Bars are made with sweet and chewy prunes and crunchy toasted almonds. They provide an energy boost with lower saturated fat and sugar.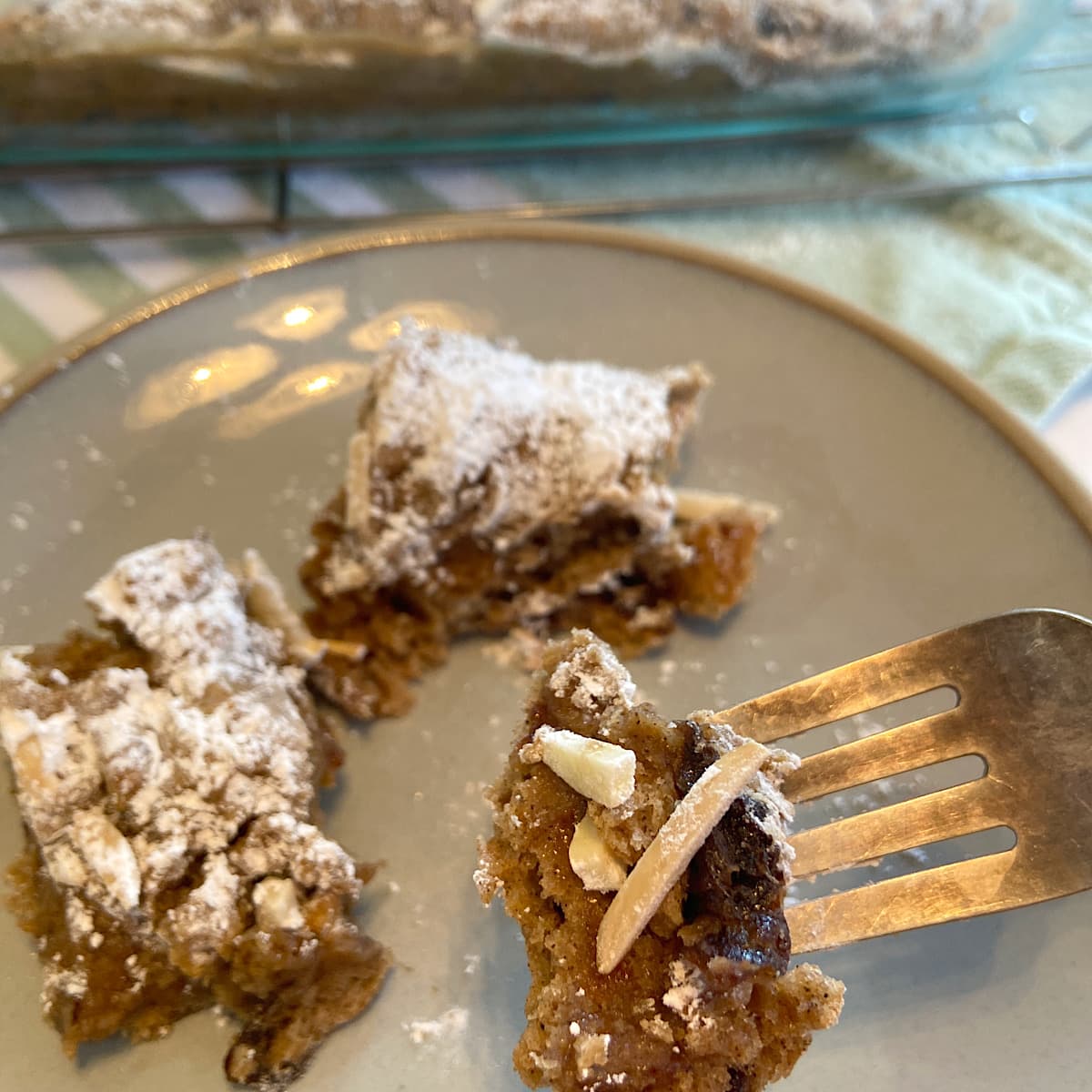 These tasty prune bar treats are easy to make and ready from the oven in just about 30 minutes. Dust with powdered sugar (optional) and you have a tasty treat packed with healthy prunes, crunchy almonds, and healthy fats.
Ingredients
Instructions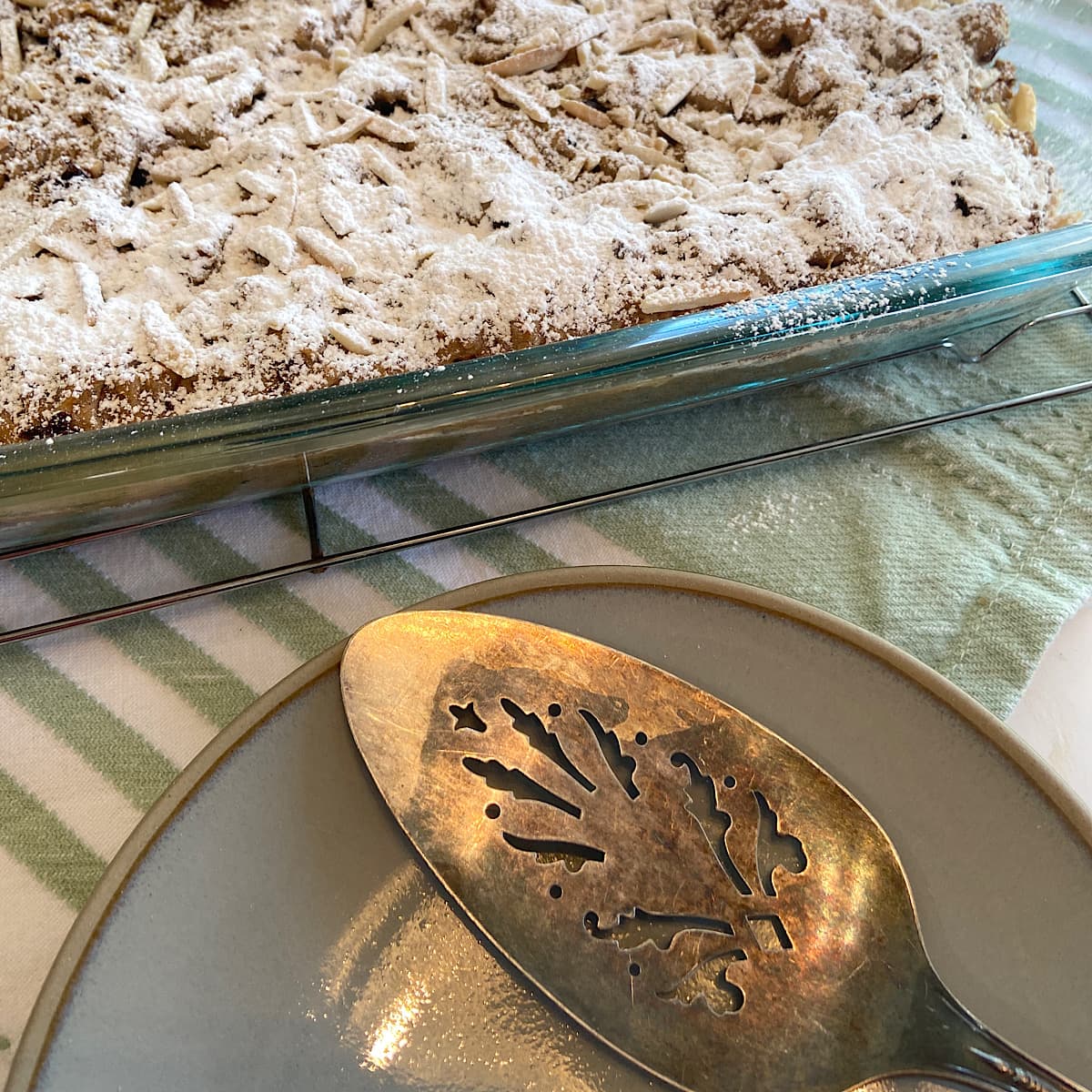 Step 1. Preheat oven to 350°F. Place prunes in a bowl and add boiling water. Set aside. Spray baking dish with cooking spray. Set aside. Toast almonds in a frying pan over medium-high heat until lightly browned. Remove from heat and stir until cooled.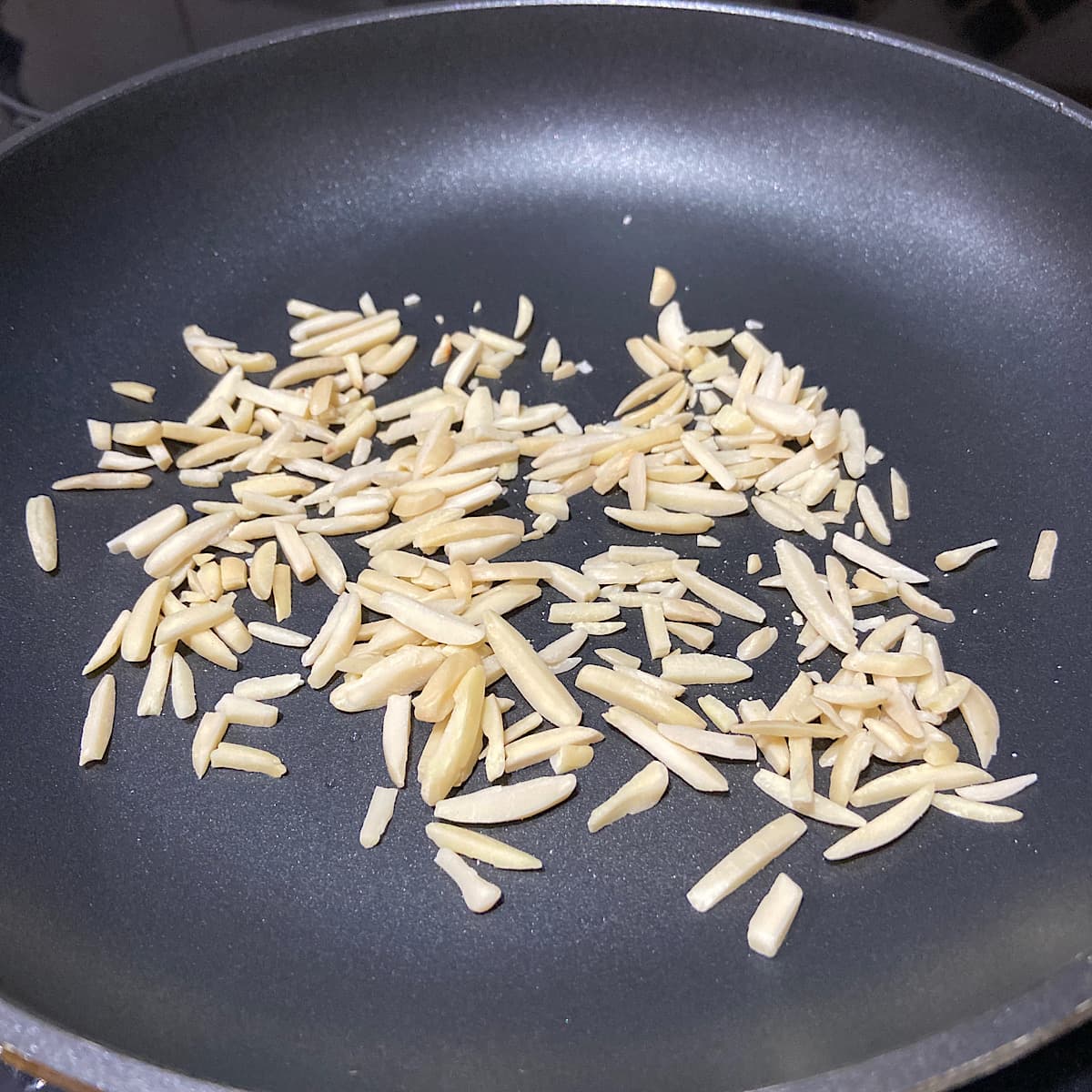 Step 2. Place brown sugar and olive oil in a bowl and beat until mixed. Add eggs, one at a time, and mix. Add vanilla and mix well.
Step 3. Combine flour, baking powder, baking soda, salt, cinnamon, and allspice. Add to egg mixture, alternating with yogurt. Mix until just combined. The batter will be sticky.
Step 4. Strain excess water off of the prunes, Use a sharp knife to cut into 1/4-inch pieces. Drizzle lemon juice over prunes and add to batter. Stir until prunes are evenly mixed into the batter.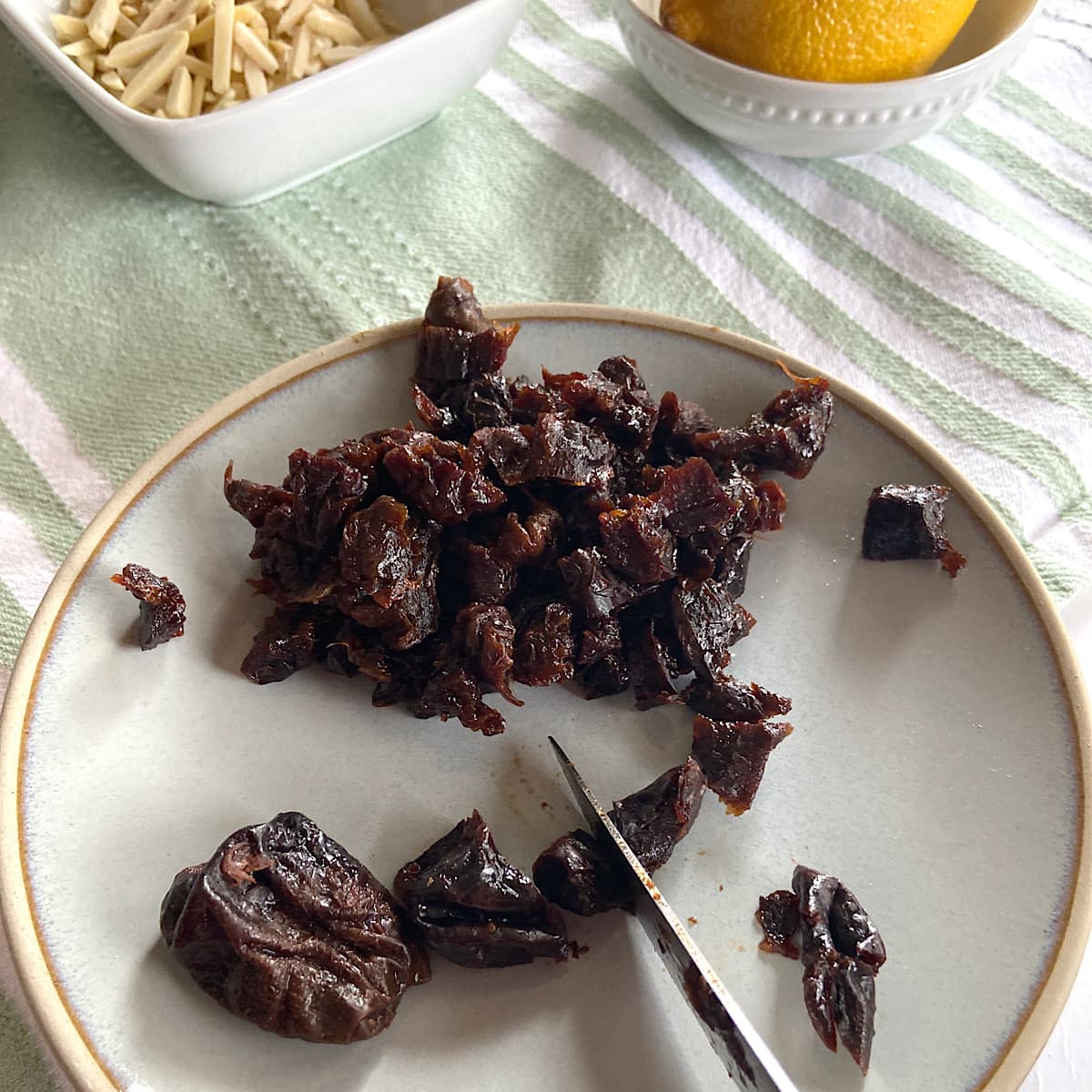 Step 5. Spread batter into the prepared baking dish. Sprinkle toast almonds over the batter. Place the baking dish on the bottom rack of the oven. Bake for 15-17 minutes until a toothpick inserted in the center comes out clean.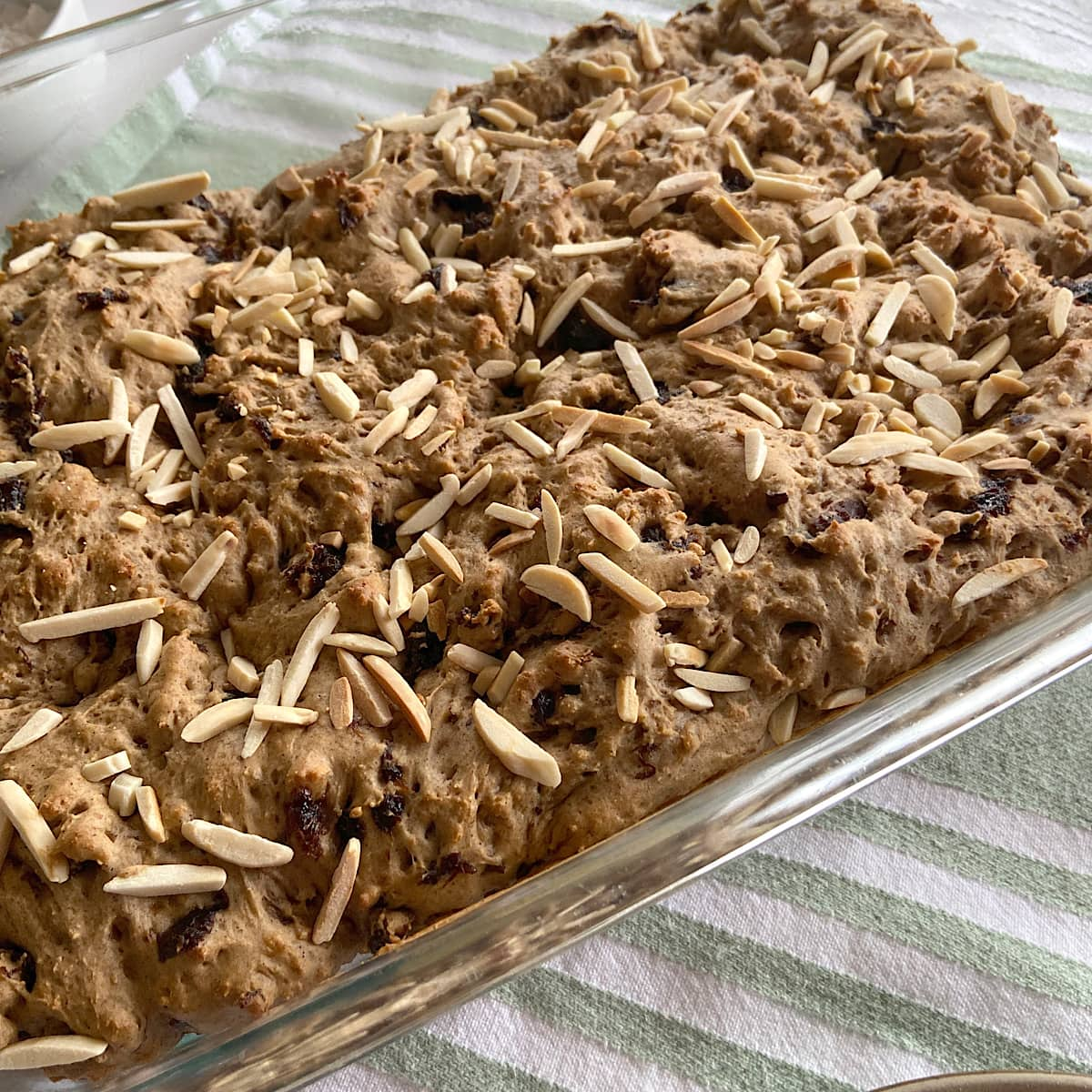 Step 6. Remove pan from oven. Place on a rack to cool. Sprinkle powdered sugar (optional) over prune bars. Cut and enjoy.
Frequently Asked Questions
How to Prepare Prunes for Baking

Prunes are made from dried plums. These dehydrated plums have a thick, chewy texture that will bake better if you soak them in water.

For 12 prunes, soak in a 1/2 cup of boiling water for 15 minutes. Strain any excess water.

The prunes will be plump and can be chopped for use in recipes.
What to Serve with Healthy Snack Bars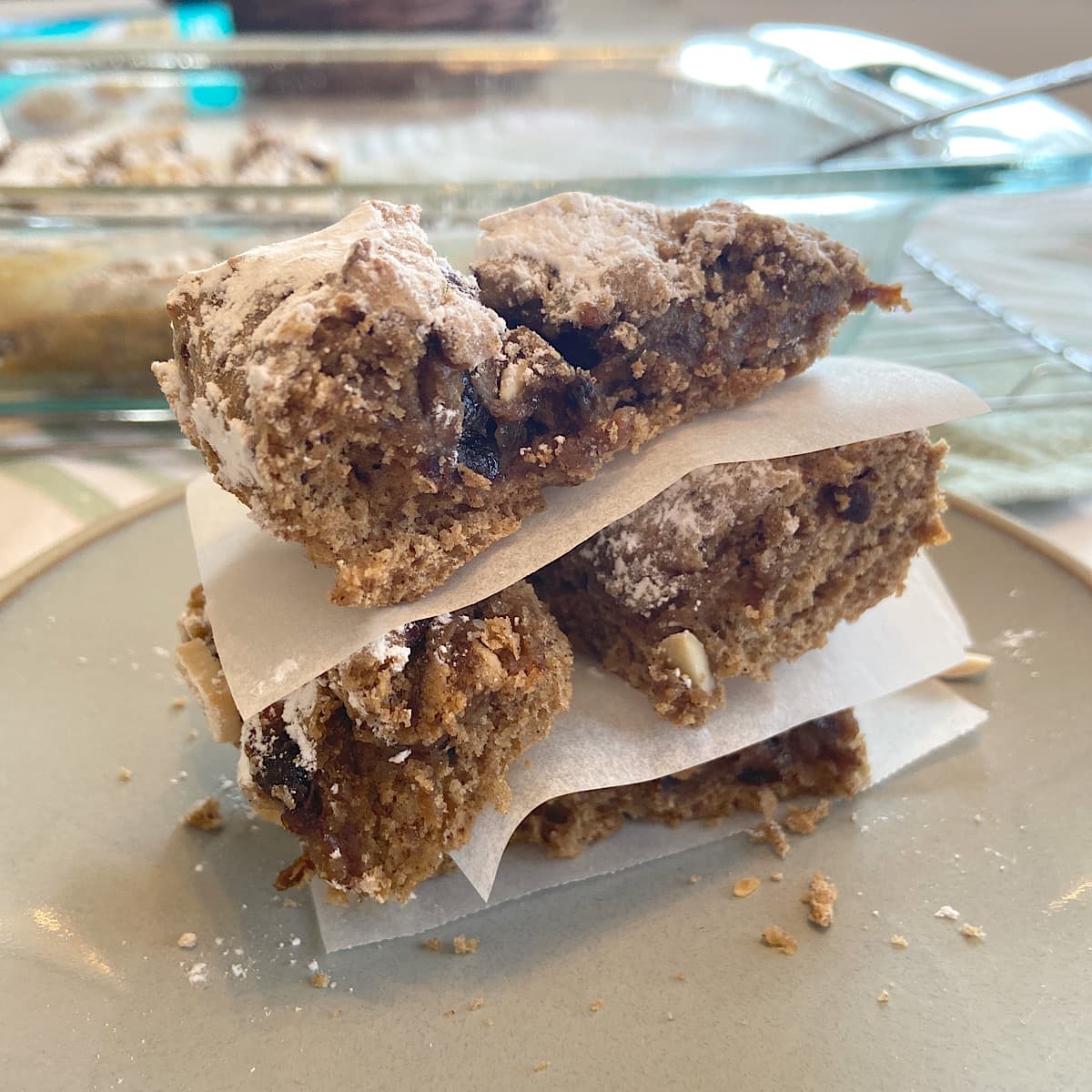 These Healthy Almond and Prune Bars are perfect for an energy pick-me-up, a quick breakfast as you walk out the door, or a dessert with coffee or tea.
Other Healthy Dessert Recipes for You
November 2022 Update: Minor post updates.