This post may contain affiliate links. This means I may make a small commission at no additional cost to you when you make a purchase. Find out more in the Disclosure Policy
The Paleo Diet and Keto Diet are probably two of the most popular low carbohydrate diets followed today. At a high level, these diets sound very similar, but what are the differences in the Keto Diet versus the Paleo Diet?
---
New Customers: Save 25% Off Sitewide + Free Shipping $40+ at Swanson Health.
---
This is the perfect time to stock up on:
Cold Pressed Coconut Oil for Cooking and Fat Bombs
Great Lakes Hydrolyzed Collagen to Support Your Joints
NUUN Electrolyte Tablets to Help Manage Symptoms of the Keto Flu
---
Differences Between the Keto Diet and the Paleo Diet
Macronutrient Ratios
The Keto Diet is a high fat, moderate protein, and low carbohydrate diet. The foundation of the keto diet is maintaining daily calories in the macronutrient ratio of 75% fats, 20% protein, and 5% carbohydrates.
Compare that to the Paleo Diet which is a high protein, low carbohydrate diet. The paleo diet macronutrients include 5% plant-based fats, 55-60% protein, and 30-40% carbohydrates.
The keto diet focuses on eating within the macronutrient guidelines for weight loss. The paleo diet is less restrictive and focuses more on avoiding certain foods and less on tracking macronutrients.
Foods
The Paleo Diet, often referred to as the Caveman Diet is all about the meat. The meals you eat revolve around protein and low carb or low glycemic index carbohydrates including fruits and vegetables.
You can eat honey on the paleo diet. In addition, some versions of the paleo diet allow maple syrup and other natural sweeteners.
The Keto Diet eliminates all sugar and most carbohydrates. This diet limits carbohydrates to just 5% of daily food intake or around 20-25 grams of carbohydrates per day.
So this will eliminate most fruit, except for berries and low carb vegetables on the keto diet.
Meal Planning
There is a slight difference in meal planning between the keto diet and the paleo diet.
The baseline keto diet encourages 3 daily meals. Often due to lack of hunger and to encourage weight loss, people will move toward intermittent fasting. Intermittent fasting is an eating plan where you eat only within a certain time frame then fast the remainder of 24 hours. You will see advocates of an 18/6 or a 20/4 fasting schedule.
The Paleo Diet encourages three meals daily, with snacks in between. The diet's goal is to have some protein and carbohydrates at least every 2 hours to keep blood sugar levels stable and energy level up.
Paleo Diet Background
The Paleo Diet is designed to mimic the pre-agricultural diet which primarily consisted of meats, plant-based fats, fruits and vegetables, nuts and seeds.
Foods to avoid on the paleo diet include those introduced into consumption in more recent human evolution. Foods to avoid are primarily grain-based and starchy. They are theorized to be ones that humans cannot yet metabolize effectively.
The paleo diet suggests that consumption of grains, processed foods, alcohol and sugars leads to overeating and increased fat storage. This is thought to be because we aren't adapted to digest and metabolize these foods.
Dr. Walter Voeltlin introduced the diet in 1975 as a nutritional treatment for digestive disorders such as Crohn's Disease and irritable bowel syndrome. It didn't gain in popularity until 10 years later when Dr's. S. Boyd Eaton and Melvin Conner refined the initial diet and adapted it for use in modern life and current food supplies.
This way of eating has risen in popularity with other low carbohydrate diets.
What Do You Eat on the Paleo Diet
Proteins from lean meats, eggs, shellfish, and seafood make up the majority of your daily food intake. The focus is on high-quality, grass-fed, organic and unprocessed meats. Proteins are important on the paleo diet because they promote the build-up of lean muscle, which helps burn fat.
Next, you will focus on plant-based fats such as olives, olive oil, avocados, nuts, and seeds.
You can enjoy fruits and vegetables on the paleo diet including berries and tree fruits. Paleo diet carbohydrates are plant-based and low glycemic index foods that limit blood sugar spikes. These foods are often high fiber foods that will help keep you full, slow your metabolism of foods and help keep your blood sugar stable. Vitamin C in these foods supports your body in burning fat.
Sugar-free condiments are acceptable on the paleo diet. Honey is the one sweetener allowed on the paleo diet. Also, nut butters other than peanut butter (a legume) are included.
Water should be your primary beverage on the paleo diet. Coffee and tea are allowed with a non-dairy creamer such as almond milk or coconut milk. Unsweetened, pure fruit and vegetable juices are also allowed in moderation.
What Not to Eat on the Paleo Diet.
A principal goal of the paleo diet is to eliminate most high glycemic index carbohydrates and starches. Similar to the keto diet, this carbohydrate elimination ends the cycle of blood sugar spikes and crashes that eventually lead to cravings for more carbohydrates. Therefore, corn and some root vegetables that are high sugar and high starch are not permitted on the paleo diet.
Processed foods are also eliminated on the paleo diet. Processed foods often contain low-quality saturated fats, fillers, and preservatives which may add calories and contribute to weight gain.
Overall the paleo diet avoids:
dairy, including butter, cheese, and milk,
alcohol,
high-salt processed meats, including bacon, deli meats, etc,
starchy vegetables, including potatoes, yams, and tapioca,
grains, including wheat, barley, corn, oats, rice among others,
legumes, including beans, peas, and soy products, and
most sugars.
Meal Planning on the Paleo Diet
Meal planning is important on the paleo diet. It focuses on three meals and snacks in between.
Specifically, the goal of the paleo diet is to include protein and low glycemic carbohydrates, This will manage hunger and maximize energy. In addition, carbohydrates are eaten in greater quantities earlier in the day with decreasing amounts as the day progresses.
The diet focuses on organic, fresh foods over, frozen or canned alternatives and processed foods.
Looking for the Perfect Gift for Your Fitness Buddy? Check out my hand-picked Gift Guide. Gifts that any Fitness Lover would welcome and appreciate!
---
Bottom Line on the Paleo Diet
The Paleo Diet eliminates many of the targeted foods thought to contribute to digestive concerns, metabolic syndrome, and autoimmune disorders. Many people who embark on the paleo diet are looking for nutritional ways to manage their health conditions.
Calories are not counted, and macronutrients are not closely followed on the paleo diet. BUT, by focusing on the specific foods on the paleo diet and eliminating trigger foods, weight loss is often a result of the diet.
From my point of view, the paleo diet is meant to be a lifestyle change to manage health conditions. Weight loss can be achieved, but because the diet is less restrictive it is more of a by-product of the diet than the ultimate goal. Therefore, the paleo diet maybe is less about losing weight than the keto diet.
So which diet fits your goal? If you are looking for a diet that is satisfying but produces fast weight loss results, then the keto diet is the one to try.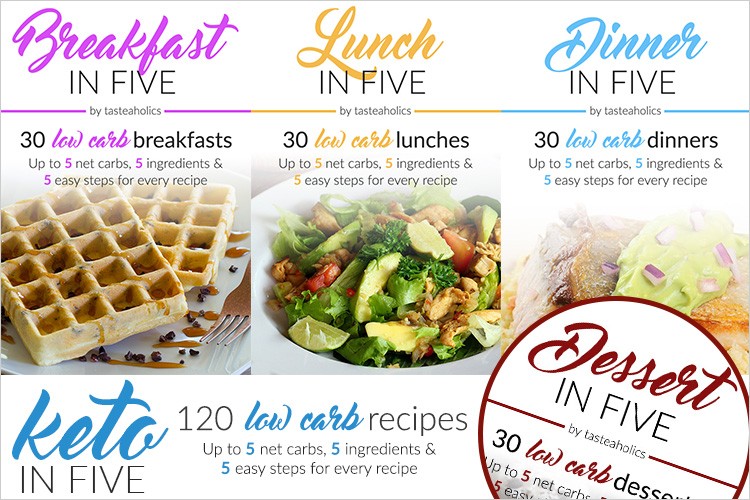 Start the Keto Diet
Want to start the keto diet, but need a meal plan? Sign up for my Tips and Strategy Newsletter and I will send you PDF links to a Free 7-day meal plan and grocery list to help you get started and get a feel for the keto diet.
When starting a new diet, any diet, it is important to have the tools to make your diet a success.
Following a meal plan is the first step, but then making sure you are measuring your portions by weighing and accurately measuring food is key. Keeping a food and fitness diary is important too.
Lastly, tracking progress by regularly measuring with a tape measure and body weight scale is important to keep you motivated.
For more on starting on the keto diet see my post First Week on Keto Diet A Breeze in 5 Easy Steps.
---
SAVE for Later ⇓
---
---
---
---
Medical Disclaimer
This site contains general information about diet, health, fitness, and nutrition. This information should not be used to diagnose, treat, prevent, or cure any disease or condition. Please consult with your physician before using any dietary supplement or before beginning a diet or exercise program.