This post may contain affiliate links. This means I may make a small commission at no additional cost to you when you make a purchase. Find out more in the Disclosure Policy
We all want to be successful on the Keto Diet. Of course, determination to start and stay the course is the first and really most important thing you need to be successful. But, there are a couple of keto diet kitchen tools and resources that will make your diet journey easier and successful.
Below are several tools that you may already have sitting in your closet or cabinet, but it is time to pull them out and dust them off for the keto diet.
Plus..I'm sharing my secret keto ingredient that is key in many keto recipes!
15 Keto Diet Kitchen Tools and Resources
Track Macros
If you prefer to track your diet manually rather than on a phone app, this journal is for you.
Track marcos, calories, water, exercise, daily mood, and more.
On the keto diet, you need to record the food you eat, how much of the food you eat, and the food's macronutrients.
Your daily calories are divided up into 75% fat, 20% protein, and 5% carbohydrates. The most important macronutrient to track is carbohydrates. Carbohydrates are generally restricted to 20-25grams per day.
I like to keep a journal of this information so I can look back and see what worked and what didn't.
A handy diet and fitness journal such as the Track Your Nutrition Journal is perfect for tracking this information. This journal has a spiral binding to make recording your meals and workouts easy.
You can record your macros from each meal on formatted pages and write out your goals and progress. This is a great journal to get you started.
Alternatively, if you prefer an online app to track your macronutrients, then I suggest the MyFitnessPal app from the App Store. It is easy to use. Track your meals, and it will calculate your macros for the day. A very nice convenience.
---
Really, in my opinion, having a plan for the week is the key to staying in ketosis and burning fat on the keto diet. With the restrictions of the diet, it is so important to plan your meals. Find out which foods are key for the keto diet on my post, Best Keto Diet Foods to Lose Weight Fast.
You need to know what you will eat at each meal, have recipes available, and have ingredients on hand. I can't stress the importance of this step. Missing this step can derail weeks of the keto diet.
I have a Free 7-Day Meal Plan and Grocery List to get you started. I will send you PDF links to these guides when you sign up for my Keto Diet Tips & Strategy Newsletter. Click below to get started.
If you need more meal plans, think about signing up for Tasteaholics Weekly Meal Plans that are sent straight to your inbox every week. They take the work out of meal planning. All you have to do is purchase the ingredients and whip up the recipes! Start your 7-Day Trial Here!
---
Not all food will fit in a measuring cup so a small kitchen scale is a great tool so you know EXACTLY how much you are eating.
Measuring and weighing your food on the keto diet is key to accounting for macros. Gone are the estimates, when a scale can tell you the exact weight of the food you are preparing.
Take a look at this Ozeri ZK-14S Pronto Digital Multifunction Food Scale. Sleek and accurate, with the push of a button, it instantly converts grams to ounces depending on your recipe units. Remember orders over $25 ship FREE on Amazon.
---
With a small kitchen like mine, I am always looking for space saver kitchen tool options.
I found these colorful measuring cups and spoons on Amazon. They caught my attention because they are collapsible.
When preparing meals it's important to measure your portions. That extra tablespoon of peanut butter or 1/4 cup of blueberries can sometimes be enough to kick you out of ketosis.
---
Food Processor
Another kitchen tool that will come in handy is a food processor. Pull this out of your cabinets and dust it off when you are getting ready to make cauliflower rice or mashed cauliflower.
If you are looking for a smaller Food Processor check out this 3 1/2 cup KitchenAid Food Chopper. It is perfect for chunky chopping or making a smooth sauce. It comes with 2 speeds and a thumb-handle controlled pulse. Take a look!
For more useful kitchen tools for cooking on keto, see my Shop page.
---
Measure when you start and weekly. You will be amazed. Track changes in your journal. Measure your upper arms, upper thighs, waist, and hips.
TIP: To standardize where to measure your hips, hold the measuring tape where you measure your waist and drop the tape down 7 inches. Measure around your hips at that point.
Losing weight is a process and sometimes while doing everything right on a diet, your body weight will not change on your weekly weigh-in. This can be the straw that causes you to break the camel's back and cheat on the keto diet.
Check your body measurements in addition to the scale. This is a good way to track progress and stay motivated to keep losing weight. When the scale doesn't show a drop in weight, often the tape measure will come to the rescue and show a smaller measurement.
Maybe you have one in your sewing kit, my grandma always did. If you don't, here's one on Amazon that won't break the bank. Remember orders over $25.00 ship FREE on Amazon.
---
Let's face it. Checking your weight is essential when you are actively trying to lose weight.
Some days you might want to check it multiple times you are just so sure that you are losing weight.
It's important to have an accurate scale. Scales sometimes lose their accuracy over time and with moves. You probably know if it's time for a new scale for you. With a new digital scale, you can see weight changes down to ounces. Check out this scale by Etekcity.
With an easy to read backlit screen, this scale weighs up to 400lbs, and even comes with a handy tape measure.
---
Staying hydrated is important on the keto diet. Keep a water bottle close like this big 32oz flip-top.
The keto diet has a diuretic effect so drinking plenty of water is important. In fact, during the first couple of weeks on the diet, often within the first couple of days, many experience symptoms referred to as the keto flu. Many of these symptoms result from the loss of water and associated electrolytes on the keto diet.
An important keto diet tools and resources way to help manage these symptoms is to keep hydrated and also to supplement your electrolytes.
So keep your water bottle filled and add a tablet of NUUN Hydration Tablets to help replace electrolytes and keep you feeling your best.
Manage electrolytes on the keto diet with NUUN Hydration Tablets.
---
Adding an exercise routine is another way to ensure success on the keto diet. Check out my top fitness tools in my Ultimate Fitness Gift Guide.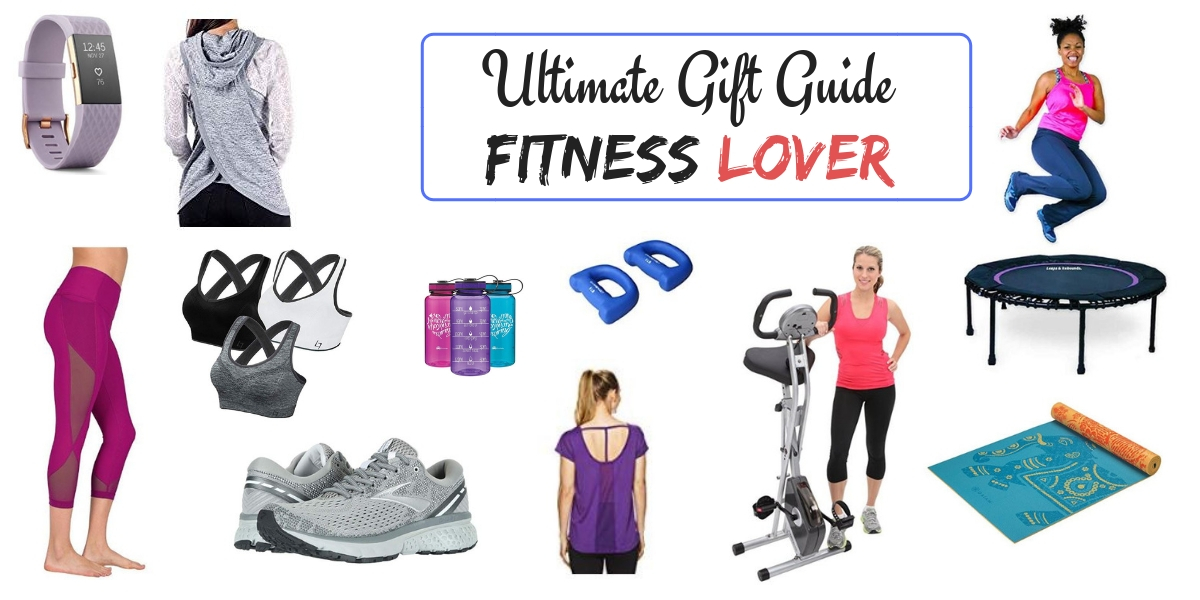 ---
Cold-pressed, unrefined for optimal benefit.
That mysterious oil is solid at room temperature. This is an oil that you want to have on hand on the keto diet. You can use it to cook food to increase your healthy fat, but it's also an ingredient in most fat bombs. You can even use it as a moisturizer for your skin and hair.
This is a great product on my Keto Diet Tools and Resources for success.
Look for brands that are cold-pressed and non-hydrogenated so you know you are getting a product that is minimally processed.
---
Keto Diet Sugar and Flour Substitutes
When following the keto diet, you will need to cook a lot from scratch. The following are my recommendations to keep your recipes keto-friendly.
A few cooking products that you will probably need when you find keto recipes for your meal plans include sugar substitutes, coconut flour, and almond flour. Almost any type of dessert baking on the keto diet will call for one of these products. Knowing which to purchase and where to purchase will make life easier.
For sugar substitutes, I suggest a combination of erythritol, sugar alcohol, and a natural sugar substitute. There are several on the market, but they can be hard to find. It's also a good idea to buy as small of a package as possible when starting out because they all have a slightly different flavor than sugar.
For more information on sugar substitutes, check out my post on the Best Keto Diet Sugar Substitutes.
Check your local grocer or specialty food stores such as Whole Foods or Trader Joe's. Amazon carries a variety of sugar substitutes and I suggest the following options.
---
Swerve is currently my favorite blend of sweeteners. I love the powdered sugar option. It is easy to incorporate into smoothies and sprinkle on top of fruit.
Swerve is a combination of erythritol and oligosaccharides. Oligosaccharides are fiber carbohydrates that have no effect on blood sugar and no aftertaste.
---
Flour Substitutes
Finally, flour substitutes include coconut flour and almond flour. While these products can substitute for some of the properties of flour in baking, they are not an exact match so be aware of the difference in texture or flavor you may experience. Bob's Red Mill is probably the most accessible in grocery stores. I use it in biscuit, muffins, and other recipes that call for coconut flour and am happy with the results.
For almond flour, I have used a couple of brands and really did not notice a significant difference in quality or texture. Even brands that noted fine grind seemed to have about the same texture.
Overall, I prefer working with coconut flour over almond flour, but they have very different characteristics and you really need to have both on hand for keto recipes.
---
Sometimes you just need a treat or something that helps take care of a craving. Check out these flavored almond butter. They are available in Pecan Pie, and Cinnamon Roll.
These nut butter are a great addition to the keto diet. Subtract out the erythritol and fiber and you are left with 4 net grams of carbohydrates. It may just be what you need to stop a craving.
---
Shhhhhh...Here's my Secret Keto Recipe Ingredient
One thing I miss on Keto is the crunch. Bread crumbs add a coating that is hard to replace unless you try...that's right pork rinds. I have always crunched my own crumbs from chips, but now you can buy pre-ground. Now you know my favorite of the keto diet tools and resources for success.
Sometimes all it takes is something small to keep you going!
October 2021 Update: Updated links.
---