This post may contain affiliate links. This means I may make a small commission at no additional cost to you when you make a purchase. Find out more in the Disclosure Policy
Keto diet beginners may feel a little overwhelmed by all the rules they read that must be followed for weight loss. For example, the Keto Diet is a low carbohydrate diet where carbs are restricted to less than 25 grams per day and fats make up the majority of daily calories.
For a keto diet beginner, planning meals is a key to success. Having food on hand, recipes planned, and meals ready to prepare will keep you happy on the keto diet. Keto diet beginners will benefit from a 7-Day Meal Plan and Grocery List.
Making a Change with the Keto Diet
You get to the point when you know you just have to make a change.
A change that will lead to weight loss. For me, that is starting the Keto Diet.
I have been on the keto diet in the past and I lost a good amount of weight. If I would have continued to watch my carbohydrate intake, I would have maintained my weight loss. BUT, those carbs are so tempting.
So before I made the commitment to restart the keto diet, I tried adding exercise to my day.
You don't need a gym membership to get started. You can add quick HIIT workouts and get the benefit of long sessions of exercise in a shorter period of time.
For more on adding HIIT workouts ready my post, Six Simple HIIT Workouts, Burn Fat Fast.
---
My Workout Routine

I start off by stretching, then walk up and down the stairs, 5 times up, 5 down. Next, I pull out the dumbbells, very light 2lb weights and complete about 50 repetitions in each arm. I stretch and then do it all over again.
To add a HIIT workout, I ride my exercise bike for 5 minutes at a moderate pace and then I ride full speed for up to one minute. I repeat this sequence 3 or 4 times.
This goes on for 30 minutes. Time flies with this workout, especially when you have a partner.

When I first started working out I could hardly bend down, only touching my ankles. Now after several workouts, I am flexible and I can bend all the way to the floor. My endurance is building and exercising is much easier.
You get to the point of exercise not being so laborious. Pretty soon it is just about doing it. Then you start to feel so much better. But the weight doesn't come off as quickly as I would like. So I know it's time to look at my diet.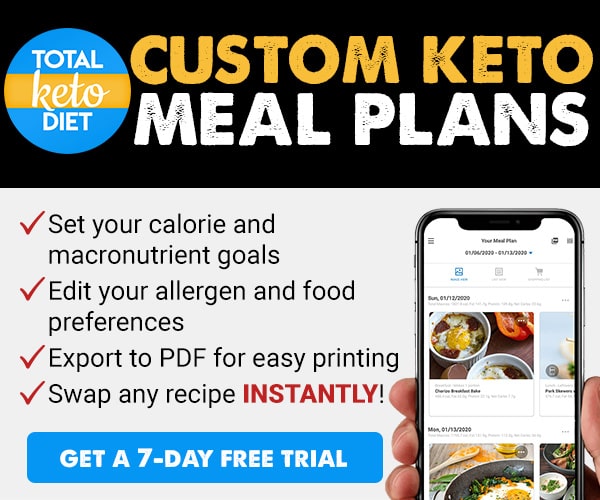 Mentally Preparing for the Keto Diet

When you're used to eating whatever you want, whenever you want... that is what gets you in trouble and you become Fat.

Eating is something you do to yourself. You have to chose to eat the foods that are not good for you. This is especially impactful when you eat late at night after getting home from work.
I am home by 9:30 in the evening. I got in the habit of eating and then going to bed. Having food on your stomach, including sweets, ice cream, cake, pasta and all sorts of things that wouldn't be good even if it wasn't at night.
A beginner on the keto diet is going to have to make some changes:
sugar, sweets, bread, pasta, rice, and other high carbohydrate foods are out.
protein is eaten in moderation,
fat is a focus but within a reasonable daily calorie intake,
fruit is limited and vegetables are allowed, but with a focus on low carbohydrates.
So your eating habits are going to have to change. Monitoring what you eat is important on the keto diet, with a focus on eating less than 20-25 carbohydrates daily.
The Keto Diet and Diabetes
Oh, I didn't mention that my past eating habits were especially bad for me because I am a diabetic. The Keto Diet eliminates many of the foods I shouldn't be eating anyway.
What I have found, for me, is that when I limit my carbohydrates and follow the keto diet, I have fewer issues with my blood sugar and that makes me and my doctor very happy.

Important...
If you are a keto diet beginner and a diabetic, make sure and discuss the keto diet with your physician before you start the diet. This is very important if you take medications or insulin to help control your blood sugar.
Following the keto diet eliminates many of the foods that convert into glucose in the body so your doctor may need to adjust your medications.
Talk to your physician before you start!
Beginning the Keto Diet During Lent

I just have been on the keto diet since March 6th and it is now the 24th. Since starting the keto diet, I would say that last week, my second week on the diet, was the hardest.
I went through the Keto Flu. It was rough. I did the keto diet before but I don't remember having the keto flu. Not like this time. Not only may you feel sick but you have little energy. You may feel very weak and exhausted. For me, it's been similar to the stomach flu, except you're not throwing up. Although you feel if you did, you would feel better.

I have dropped 2 inches and 12 pounds. You can tell when you put on a dress shirt and it fits.
Believe me, I am still chubby, but even people at work are commenting that the front porch is going down.

The last time, I did this diet, I immediately checked my weight and measured my chest waist hips so I would have a baseline before starting the diet. But,

when you gain so much weight you don't want to face the truth of how much weight you have to lose.
I don't recommend waiting. It is best to weigh when you start and take those measurements so you have those baseline markers to keep you motivated on the keto diet.

Anything good takes sacrifice and that's why when in church they talked about Lent and what are you going to give up? I thought I would give up carbs. When would be a better time to do it?
Lent is a time of sacrifice and giving up something important to you. I surely can give up carbs… and when I get weak wanting to eat something I know isn't part of the plan. I just remember the sacrifice that was given for me and then I can get past it. No problem. Just the simple fact, I will do anything for GOD.

First Week on the Keto Diet

This Will Be a Breeze
Week one: I started the keto diet cold turkey on Wednesday. Probably waiting until Friday or Saturday night would have been a smoother transition, but when you are ready, you are ready.

I bought the food I needed. To start with: asparagus, mushrooms, butter, whipping cream, eggs, parmesan cheese, turkey bacon, berries including strawberries, blueberries, blackberries, cream cheese, cubed cheese, and romaine lettuce.

A typical day on the Keto Diet looks like this:
Breakfast: Baked Eggs, turkey bacon, and coffee with heavy whipping cream.
Lunch: Steamed asparagus and mushrooms with butter sauce and a lettuce wrap with turkey bacon or lunch meat.
Snack: A small handful of almonds, a couple of cubes of cheese, and veggie sticks.
Dinner: Chicken, beef, fish, or pork and a vegetable side such as Cauliflower Mash.
Dessert: Small bowl of berries and whipped cream.
Most importantly, I drank at least 8 glasses of water a day. I would include electrolytes (magnesium, sodium, and potassium) to help manage the loss of electrolytes during the first week of the diet.

What I mean is that as you cut back on carbohydrates, your body will use glycogen stores and as that glycogen is used, the water stored with the glycogen will release and be excreted from the body. Yes, you will use the loo a lot.

For beginners on the keto diet, planning what you will eat is key. Convenience foods will be limited so you will be cooking a lot. It's important to pick up and have on hand the Keto Diet Foods you will eat. It just makes it easier.
Here's how I managed it.

In the morning before work, I steamed the asparagus and sauteed sliced mushrooms in butter. I would cut up cucumber, celery, green pepper and include a few roasted almonds and cubes of cheese for a snack. You will be hungry the first week on the diet so don't skimp on food and snacks.
Eat when you are hungry, but watch those carbs. They add up fast.

And I just felt sluggish, after about a week of doing this, my wife asked what about the Fat? You see when you eat the keto way you're supposed to eat 70-75% of daily calories as fat. That's a lot and I wasn't anywhere close to eating that much fat. For ideas on adding fat to the keto diet, take a peek at 8 Must-Have Fats for the Keto Diet.

So I went back to the store only this time I got the usual groceries but added: avocados, and almonds. I also starting drenching vegetables in butter, adding coconut oil, to my coffee along with heavy whipping cream. Once I added fat I began to get into ketosis. That is when I saw more progress and all of a sudden I lost inches.

Second Week on the Keto Diet

Climbing the Mountain
The second week is basically a repeat of the first week as far as food goes. But that's when I started to feel symptoms of the keto flu. It lasted for about 3 days.
But this is what you want. When your body starts using the fat for energy instead of carbs you start dropping weight. The flu is just a by-product of your body switching from using glucose for fuel to using fat for fuel. Its what you want, Ketosis.

So if the keto flu hits then you need to take care of yourself. This is not the week to start a new workout routine. Rest.
It's good to replace electrolytes. Try making a batch of bone broth. Add salt to the broth and drink one or two cups every day.
Making a batch of bone broth is easy. If you need a recipe, try mine, Simple Bone Broth Rocks Keto-Flu.
Also, make sure you are including enough fat in your diet. It sounds counterintuitive to losing fat, but your body needs fat during this time.
For a list of fats to add to the Keto Diet, check out my post, Eight Must-Have Fats for the Keto Diet.
Third Week on the Keto Diet
Coasting
Week 3: I am still feeling a bit weak, but I can see sparks of energy during the day. This week I focused on eating more food and adding different types of food.

The trick is to add in those fats. This week I included salmon, lots of butter, tilapia, and garlic butter shrimp. Get creative with your ingredients and spices. One thing I noticed this week is that my sense of smell became keener. Food just smelled better. It's hard to explain.
Another interesting thing you will notice is your drop-in appetite. You just aren't as hungry. Smaller portions of food fill you up and satisfy your hunger.
Lastly, the more fat you eat the better you feel. I know I sound like a broken record, but it's true.
The keto diet for beginners is a great way to lose weight fast. By week three most will have lost a good amount of weight and that is motivation in itself to keep going on the keto diet.


---
---
---
---
Medical Disclaimer
This site contains general information about diet, health, fitness, and nutrition. This information should not be used to diagnose, treat, prevent, or cure any disease or condition. Please consult with your physician before using any dietary supplement or before beginning a diet or exercise program.