This post may contain affiliate links. This means I may make a small commission at no additional cost to you when you make a purchase. Find out more in the Disclosure Policy
Green Beans and Tomatoes with Mustard Vinaigrette is a simple and delicious vegetable side dish. Made with just a few ingredients, you and your family will love this recipe because it is a quick recipe prepared in less than 15 minutes and can be served warm or chilled.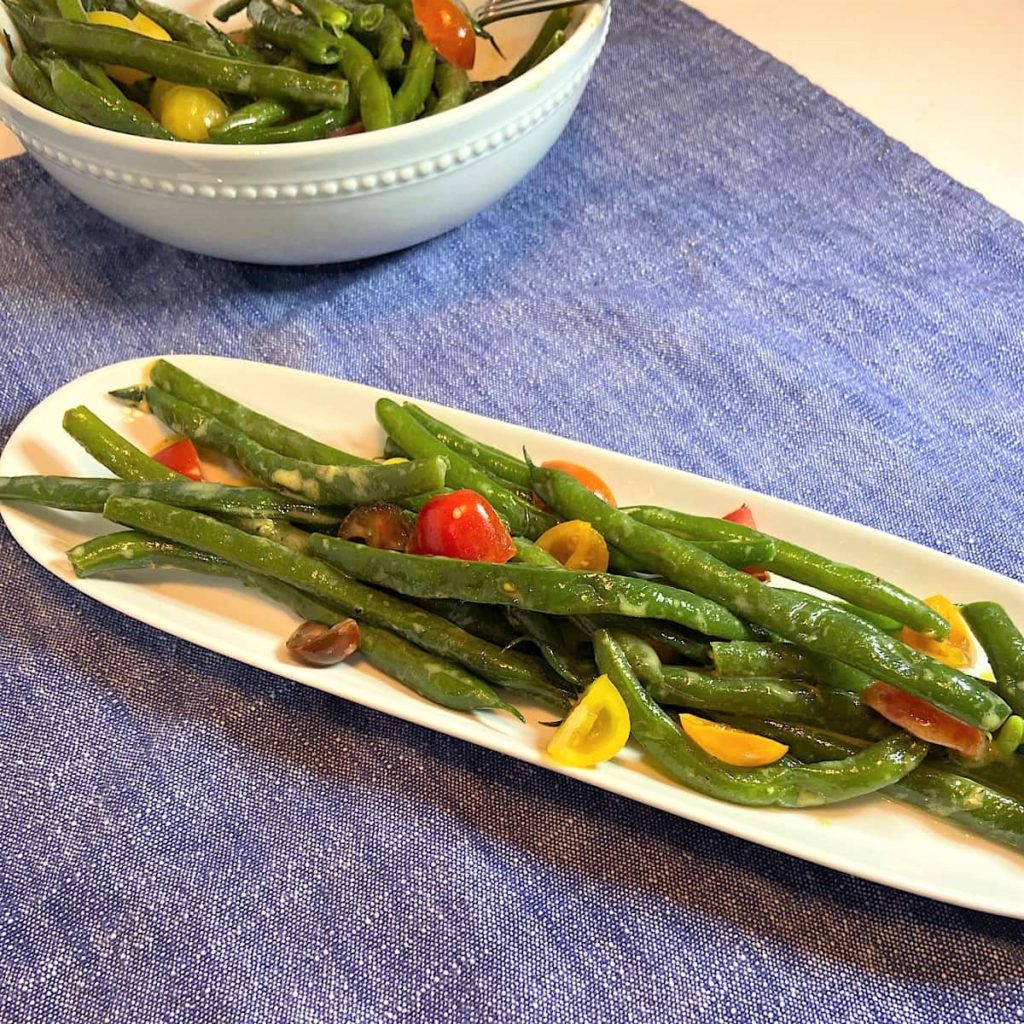 I love simple, healthy vegetable sides. This one includes some of my favorite vegetables that you can find fresh any time of year. Tossed with a simple vinaigrette, it is a perfect vegetable side dish for almost any meal.
Ingredients in Green Beans and Tomato with Mustard Vinaigrette
This simple vegetable side dish is made with just a few ingredients. Fresh green beans are the main ingredient and are available almost year-round.
A fresh garden tomato would be the best in this recipe, but in the Winter I like to use Rainbow baby tomatoes to add color.
A simple mustard vinaigrette makes with just Dijon mustard, white wine vinegar, and extra virgin olive oil adds flavor to the green beans and tomatoes.
Season with ground pepper and salt. Done.
How to Prepare Green Beans and Tomato
Boil green beans in a large pot of salted water for 5-6 minutes until they are fork-tender. Remove and rinse in cold water to stop the cooking process
I like to remove most of the tomato seeds. This is easy to do with a knife. First cut the tomato in half. Take this opportunity to gently squeeze the tomato to remove seeds. Then cut the tomato into roughly 1-inch cubes.
If cutting small tomatoes, cut in half and then use a knife to scrape out seeds. Then cut in half again. Simple
Mixing the Mustard Vinaigrette
When making a vinaigrette you want to form an emulsion of the vinegar and oil. I suggest whisking the vinegar with the mustard.
Then continue whisking as you drizzle in the olive oil. Add salt and pepper and whisk until completely blended.
Add the tomatoes and mix until the beans are coated. Toss in tomatoes.
This recipe can be served warm, or if you want a cold side and prepare ahead of time, chill for at least 30 minutes. Overnight works too.
What to Serve with Green Bean Tomato with Mustard Vinaigrette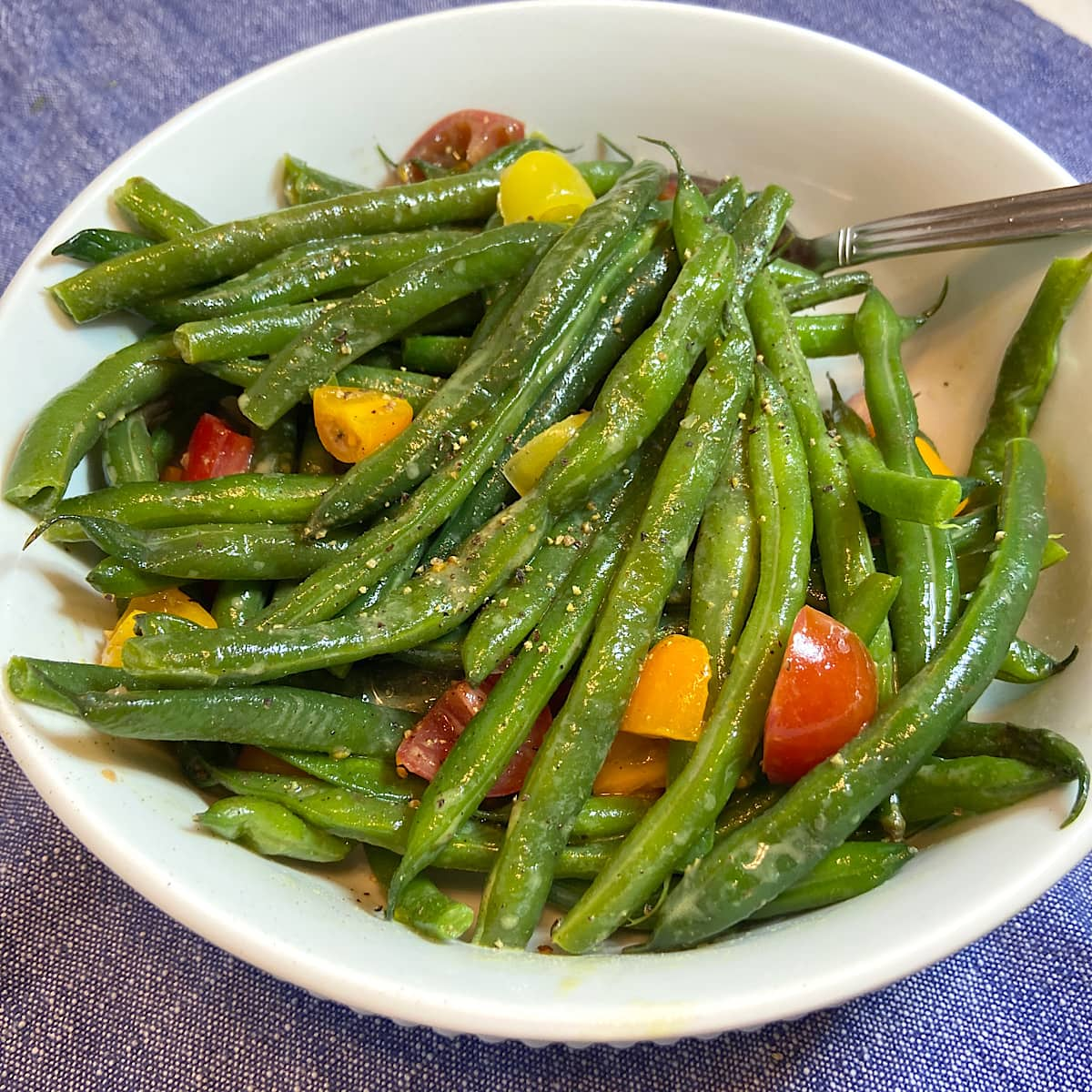 This quick and tasty vegetable side dish works with almost any meal. I like to use a white wine vinegar that gives a milder bite. You might enjoy it as a side to Slow Cooker Pot Roast, Oven Baked Bone-In Turkey Breast, or Bacon-Wrapped Chicken Breasts.
---