This post may contain affiliate links. This means I may make a small commission at no additional cost to you when you make a purchase. Find out more in the Disclosure Policy
Ok, something's been bothering you for a while. Maybe your pants are tight at the waist or your shirts are snug across your shoulders. But you know, yup...you've gained weight and it's time to find a way to lose it. So now you are starting the keto diet.
When you first decide to start the keto diet it may be because you have made your mind up, that you want to be healthier.
You know, we all get busy working, we get caught up, eating whatever we want.
Before you know it you start to feel uncomfortable in your clothes. You decide you're going to do something about it!
This is where it all begins, to get you prepared to start the keto diet.
First Weeks on the Keto Diet
I want to go over some things to let you know what's coming once you start the diet. What I mean by that, is you will experience a few things during the first week or two on the diet.
Like a headache or some may even get flu-like symptoms like dizziness, and fatigue.
These symptoms generally won't last, though but they may happen and it's better to be prepared. I manage these symptoms by drinking a couple of cups of bone broth every day. It's easy to make and tastes so much better than store-bought canned varieties.
Check out my post Bone Broth Rocks Keto Flu for my recipe.
During the first 2 weeks of the keto diet, you might think you're going to keel over from not eating enough.
Look you have been eating carbs like mad and all of a sudden you are basically not eating any carbs.
Carbohydrates like pasta, bread, potatoes, etc. are where your body has been getting its fuel. Limiting carbs takes away your body's fuel, so of course, you are going to feel these changes.
This will subside once your body adapts to eating the keto diet fat-rich foods for fuel.
But believe me when I say it will be worth a little discomfort when you start dropping pounds and inches off the midsection.
You will also be motivated when you start experiencing improved energy and sleep.
Now that the bad stuff is out in the open, the keto diet is a start to a new you or the old you. Reborn you know, like when you were in high school.
But for most of us, this transformation may take a few weeks or even months.
Staying Motivated on Keto
Keeping motivated when starting the keto diet is going to require some effort.
One important step is knowing what you are going to eat. Since the diet focuses on different foods, having a meal plan and the food available to follow the meal plan is extremely important.
If you don't have a plan for your daily meals it will be easy to fall off the diet.
Once you allow yourself to eat off the keto plan, it's very easy to become demotivated because most likely, the scale will show a plateau or even worse, an increase.
So:
get everything ready, plan your meals, shop for your food and you will stay on track.
To help you get started, I put together a Free 7-Day Meal Plan & Shopping List Guides that I will get you through the first week on the diet.
Sign up for the Fit As A Fiddle Life Tips & Strategy Newsletter and I will send you PDF links to the guides. Click below to sign up.

To stay on track after the first week you should think about having weekly meal plans delivered to your inbox each week.
Take meal planning off your plate and it will help you to be organized and prepared for the unexpected.
This will help you stay on the keto diet and burning fat.
Another great way to stay motivated is to track your progress.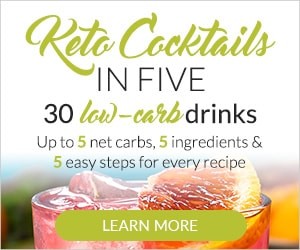 Tracking Progress
1 First, right after your shower don't bother getting dressed.  Get out the scale and weigh yourself so you know for sure where you are starting.
Many people will weigh every morning, but for others, it may be a good idea to pick a day of the week and make it a weigh-in day.
Weighing once a week will help even out any fluid changes that can ruin your day and maybe your diet when the scale doesn't show the progress you are expecting.
2. The next step is getting out the measuring tape, that's right we need to find out your measurements. Starting with the chest, stomach, and hips each day.
We take our measurements and record them in the MyFitnessPal phone app. If you prefer, you can record in a DTA Fitness Journal. This makes it easy to track your progress and stay motivated.
3. Lastly, of course, we need selfies. A front shot and a side view work the best for seeing your progress. Repeat every week so you can see visual progress too.
Another way to track your progress is with Ketone Test Strips that test the ketones in your urine. When ketones are positive on the test strips you know that your body is burning fat for energy. While testing is really just an option, it's sometimes nice to have a measure that your efforts are really working. Results of test strips are most reliable when you first start the keto diet.
For more Ketosis Symptoms, read my post, 7 Ketosis Symptoms | How to Achieve Ketosis.
Buy Urine Ketone Test Strips. Test by dipping strip in your urine stream, no finger prick required. Reasonably priced so you can test daily or more often if you want to confirm you are in ketosis.
You're probably thinking is this really worth all of this effort? And of course, it is, YOU are worth it! And your significant other thinks you are worth it too. Make the commitment to starting the keto diet today!
February Update: Images and post updated.
---
---
---
---
---
Medical Disclaimer
This site contains general information about diet, health, fitness, and nutrition. This information should not be used to diagnose, treat, prevent, or cure any disease or condition. Please consult with your physician before using any dietary supplement or before beginning a diet or exercise program.
---
---
Start Now. Sign up in the pink box below for Keto Diet Tips & Strategies and also get the Free 7-Day Keto Diet Meal Plan and Shopping List Guide PDFs!
What are you waiting for? Start burning fat today!
---
---