This post may contain affiliate links. This means I may make a small commission at no additional cost to you when you make a purchase. Find out more in the Disclosure Policy
Flavorful Cream Corn Casserole is an easy side dish that your family will love for a weeknight meal or a holiday feast.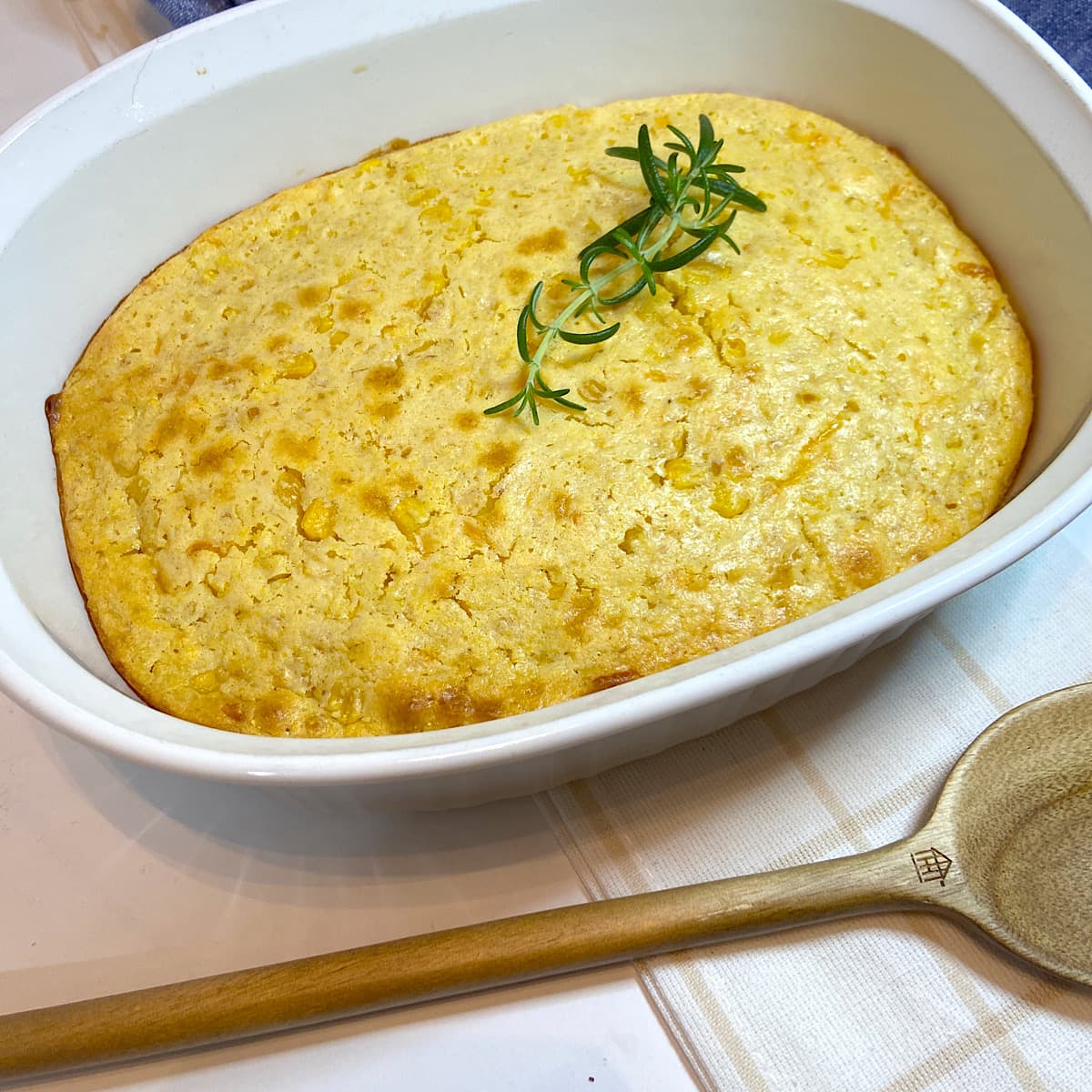 This dish was first served at a Thanksgiving meal years ago. Soft and creamy, this casserole is ready in a flash and a hearty side dish. Simple ingredients make it a recipe you can pull together from ingredients right from your pantry.
Casserole Ingredients
This recipe starts with a dry base of cornbread ingredients including cornmeal, flour, baking powder, salt, and sugar.
Adding creamed corn, corn, cheddar cheese, sour cream, butter, milk, and egg add the wet ingredients. Mixed together and baked for 20-25 minutes will produce a soft and hearty side dish.
Adjustments and Substitutions
You can substitute a cornbread mix for the dry ingredients.
If you just have the creamed corn, you can omit the plain corn.
Out of shredded cheddar cheese? You can skip the cheese or add a different shredded cheese such as gouda, Colby Jack, or another mild favorite.
What to Serve with Cream Corn Casserole
Corn Casserole is a perfect side dish for a weeknight dinner, weekend dinner, or even Thanksgiving. Serve with Juicy Oven-Baked Turkey Breast or Bacon-Wrapped Grilled Chicken Breasts.