This post may contain affiliate links. This means I may make a small commission at no additional cost to you when you make a purchase. Find out more in the Disclosure Policy
Fresh Cranberry Sauce Recipe with Orange is a tasty sauce for turkey, pork, or chicken. Made with simple whole ingredients, it is sweet, tart, and full of spicy flavor.
Simple Ingredients for Cranberry Sauce
Fresh Cranberries: a 12 ounce bag makes about a cup and a-half of sauce.
Dried Apricots: 8 dried apricots, chopped fine.
Orange Juice: 1/2 cup
Honey: 2/3 cup natural honey
Spices: cinnamon nutmeg and cloves
How to Prepare Cranberry Sauce
This sauce is quick to prepare, but the flavors meld and the sauce thickens once it has been refrigerated for a couple of hours.
Add water, orange juice, honey, and spices to the pan. Heat over medium low heat. stir until combined.
Add chopped cranberries and chopped apricots. Stir and heat over medium low heat.
Listen closely, you will hear the cranberries start to pop. Simmer for 10-12 minutes until cranberries are soft.
Cover and refrigerate for at least 2 hours. That's it. Done.
Substitutions When You are Out
Cranberries - Fresh cranberries are always preferred, but frozen will work in this recipe just as well.
Dried Apricots - golden raisins, dried cherries or other dried fruit ads chew.
Orange Juice - apple juice or other juice will work or add fresh orange.
Honey - out of honey, you can always substitute table sugar on a one to one conversion.
Spices - cranberries and orange juice have a lot of flavor so spices are really optional and add an extra kick. You can also substitute others if you prefer.
Cranberries Enhance These Recipes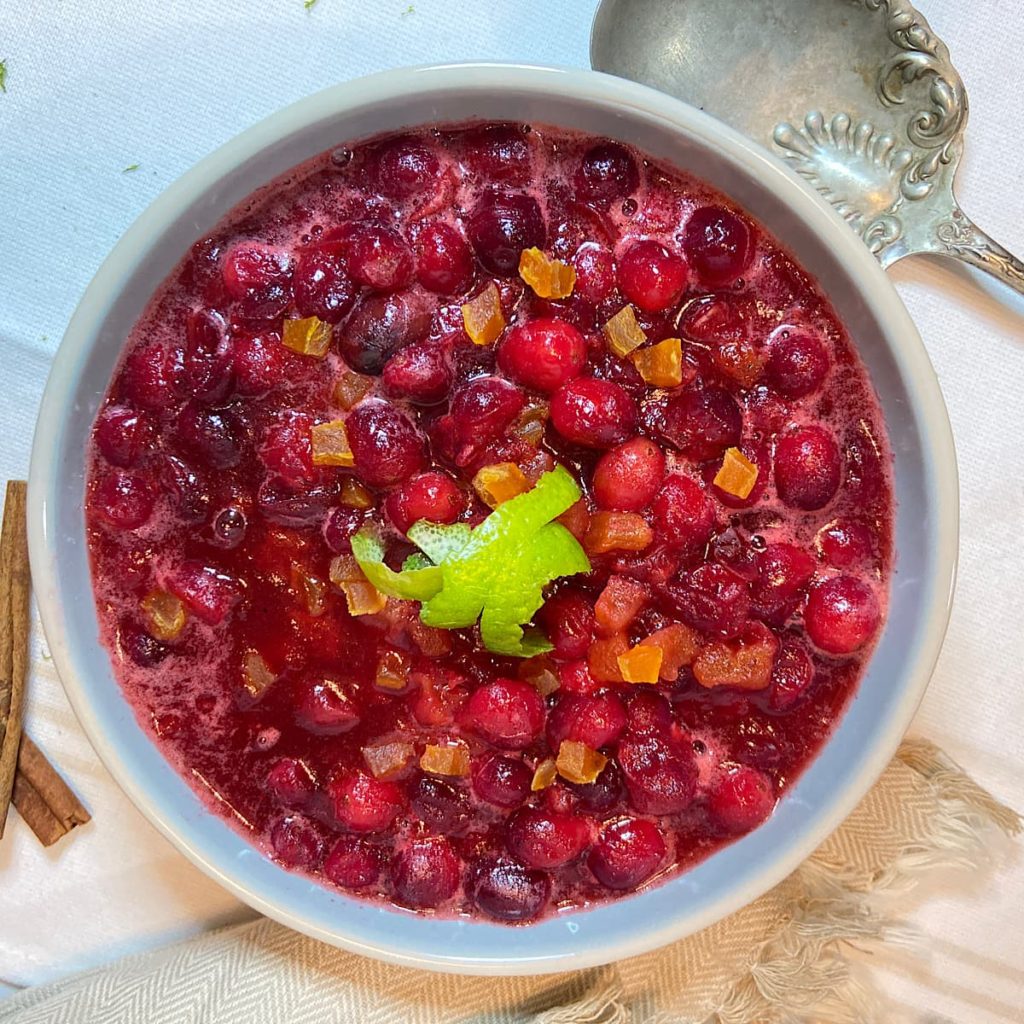 Say cranberry sauce and most will think of the holiday bird and meal. But cranberry sauce complements chicken, pork and ham too.
Check out my recipe for Oven-Baked Turkey Breast.